When you need to get a job done, you don't want to waste your time and money on an unreliable freelance platform. Whether you've not got the value for money you were expecting or you've been let down when you had a tight turnaround, you want to know you can trust the freelancers you're hiring. 
That's why I've tested a number of freelance websites out, to give you peace of mind.
If you're looking to find a freelancer you can work with again and again, or you have a really niche project you need help with, I've found five freelance websites that can cover it all. And you'll be surprised just how cheap and easy they are to use.
Short on Time? These are the Best Freelance Websites to Hire Great Freelancers in August 2022:
Upwork– Best for creating long-term relationships with skilled freelancers you can trust. 
Fiverr – The largest range of freelancers I've found, for the cheapest price. Great for short-term projects when you're on a budget.
Toptal

– Fantastic screening process, best for finding a highly experienced, niche freelancer.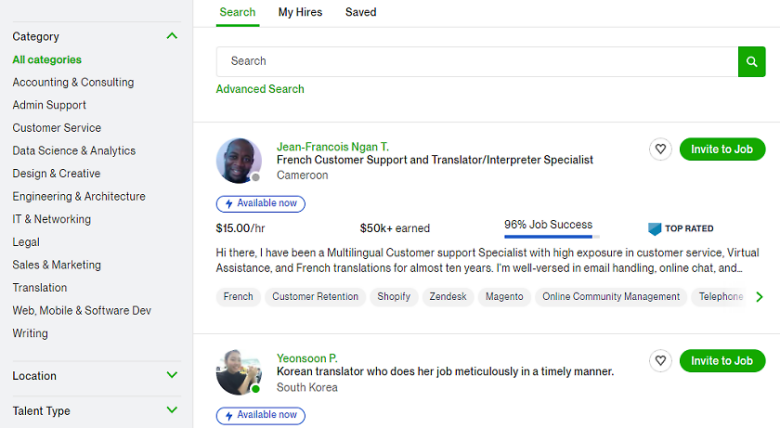 Upwork is a versatile freelance marketplace that boasts millions of active profiles. You can easily find your next favorite freelancer by either posting a job or browsing through thousands of gigs.
Hiring, screening, and interviewing candidates is extremely easy. You can sign up to the platform and post your first job in less than 30 minutes. If you'd rather browse through the platform's super-detailed profiles, you'll appreciate the endless filters you can use to narrow your search. I love how you can filter results based on freelancers' Job Success Score.
Millions of freelancers are available to be hired, and Upwork makes it easy to connect with them and stay connected. With the click of a button, you can initiate chats, schedule video meetings, exchange files, and even monitor work by keeping an eye on work diaries, making Upwork ideal for developing long-term relationships with freelancers.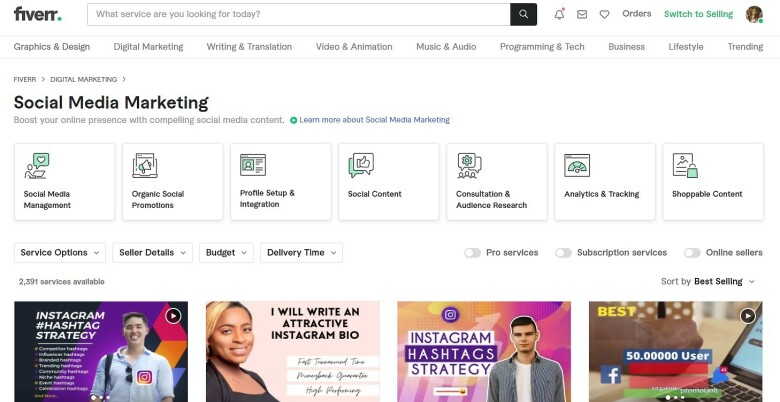 With thousands of freelancers in over 200 categories, Fiverr is one of the most well-known freelance platforms. One thing that really stands out is the cheap prices: you can hire a professional for any job you need for as little as $5.
On Fiverr, you never have to worry about being hit with a big invoice at the end. Projects are paid by the job – meaning the total price is set when you hire the freelancer. And if you don't hear back within 24 hours after the project starts, you can cancel the project at no charge to you.
Another thing I like is Fiverr's Pro service, which helps narrow down your search to the top candidates. Yes, you have to pay extra – but you get highly rated, vetted freelancers, which means less time searching and less risk of poor quality.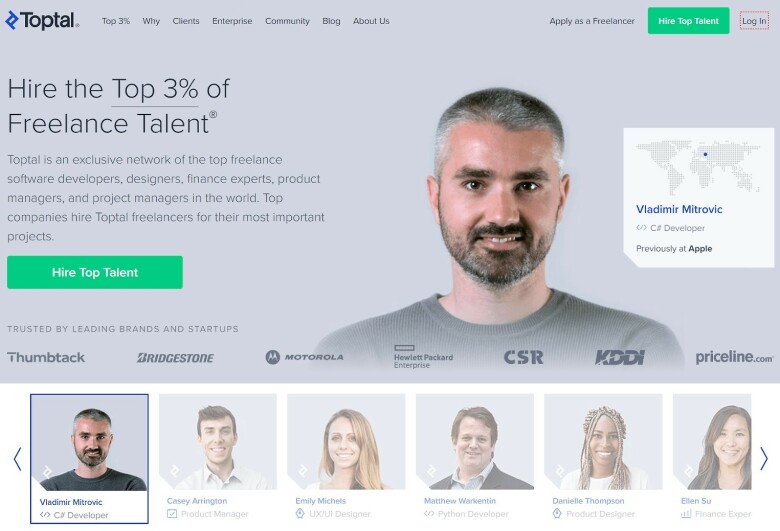 Toptal pitches itself as a global network of world-class talent. Of the 100,000 or so people who apply each year to join Toptal as freelancers, only 3% make the cut. And although Toptal only has five main freelancer categories – designers, developers, finance experts, product managers, and project managers – each category is broken down further. If you click through to see the skills directory, you'll find more than 200 types of developers alone.
There's a rigorous screening process. There are five steps and it can take up to five weeks to make it all the way. If a freelancer doesn't make it through round one, they can say goodbye to Toptal. So you know you're getting the best.
Every time you start working with a new freelancer, Toptal gives you a trial period of up to two weeks to decide whether it's a successful match for you. If you're not completely satisfied, you won't be billed for the time and you can move on to the next match.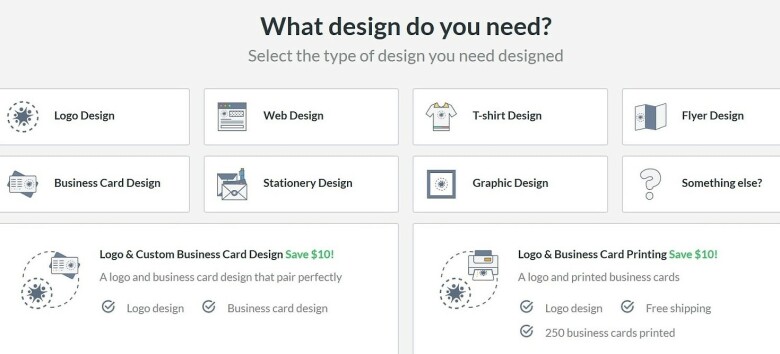 With over 750,000 designers on DesignCrowd, you're bound to find one who matches your style. You can either work with a designer one-on-one or run a contest and review submitted designs. Because of the affordable prices, this site is a great fit for smaller businesses with occasional design needs.
Actually, DesignCrowd does it all: logos (our very own logo was designed by a DesignCrowd freelancer), business cards, T-shirts, website designs, cartoon character design, and even envelope design. The full list of designers is massive, so it's safe to assume that DesignCrowd can design just about anything for you.
The site supports English, French, Spanish, and German, and you can have a logo designed in just about any language. All packages are paid packages, with no free samples. Fortunately, everything is pretty affordable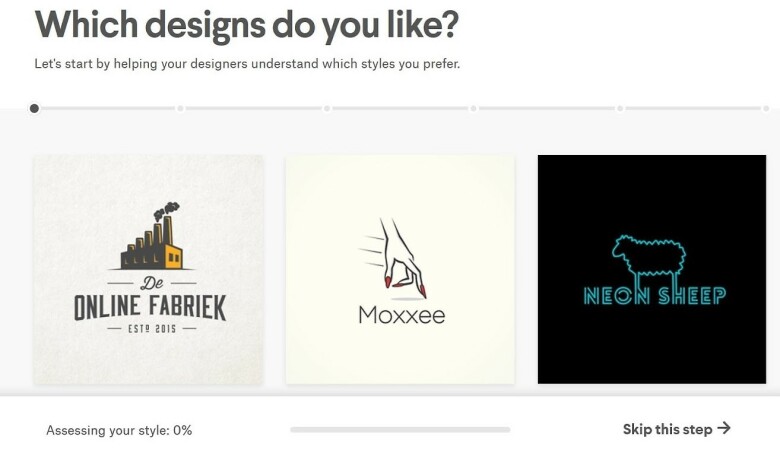 99designs works in a similar way to DesignCrowd – you can search for a designer to hire for your project or you can launch a contest. When I ran a contest for a design project, I quickly found the designer I wanted based on the quality of entries I received.
99designs was easy to use and I was very impressed with the designers on the site. It was super simple to set up a contest, and I loved how it asked preliminary questions to help learn my style. When it comes to design, sometimes it's hard to describe exactly what you want, so these questions ensured I found a designer I would gel with.
You pay for your project upfront, and once you approve the design, the money is paid to your designer. You then own all the rights to your design and receive project files for print and digital – now that's a rarity and I'm impressed. When I ran into a slight issue with my contest, support was very responsive and helped resolve my problem in no time.
How Do You Pick the Best Freelance Website for You?
There's a lot to bear in mind when you're looking for a freelancer for your business. You want someone you can work well with and who can deliver your brief quickly and efficiently. 
For me, the place to look is Upwork. Chances are you might need a freelancer again so I appreciate how easy Upwork makes it to develop longstanding relationships. It's easy to track a freelancer's time so you can trust they're doing what they're supposed to be doing!
If you're in a spin and under a tight budget, then Fiverr is my go-to freelance website. The sheer volume of freelancers means you can test out and work with endless designers/marketers/musicians/voice impersonators, all from as little as $5.
And if you've got a little more time and budget, then Toptal could really turn things around for your business. I was skeptical that they could find the top 3% of freelance talent, but after seeing the testing process, I'm impressed.
Still can't decide?
Here's my top five at a glance:
Main selling point
Budget-friendly
Best for…
Upwork

Develop long-term relationships with millions of freelancers

✔

Small businesses wanting to track and work

with

freelancers

Fiverr

Hire freelancers for as little as $5

✔

One-off, short-term projects and unusual freelancer niches

Toptal

Hire the top 3% of freelance talent

✘

Established business looking for high quality, experienced freelancers

DesignCrowd

Choose from a pool of 750,000 designers

✔

Small business with occasional design needs

99Designs

Set up contests and get a range of designers to bid for work

✔

Hiring a talented designer quickly and affordably