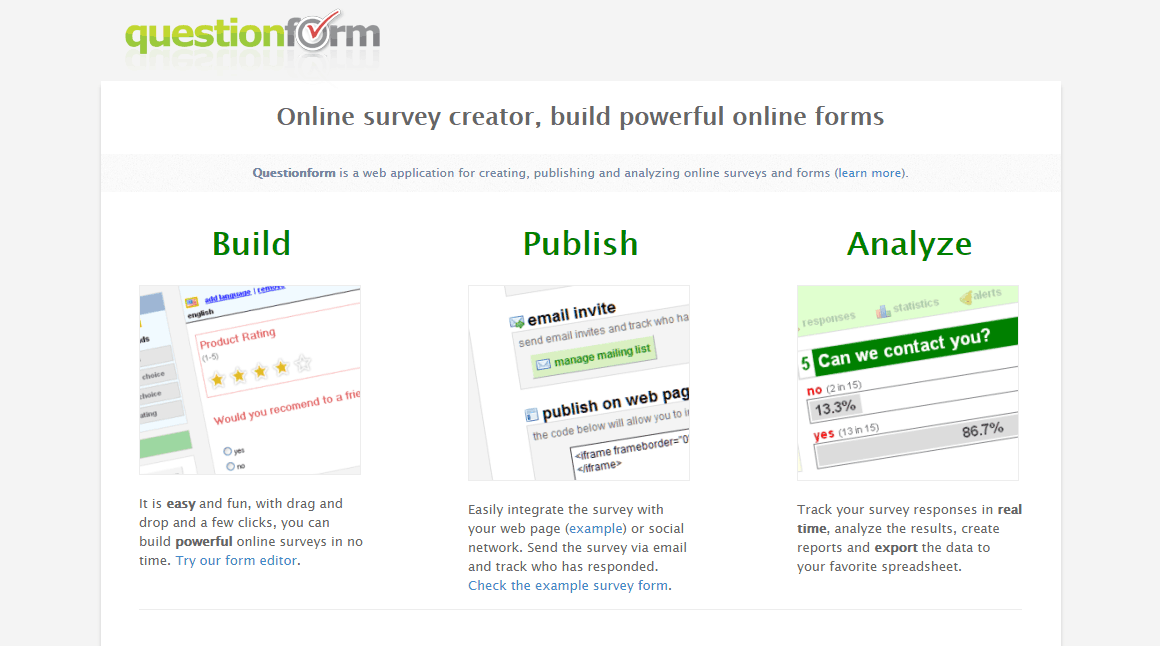 Ideal For Building Surveys, But Not Much Else
QuestionForm stands out for its online survey creator to build compelling forms. If you require surveys on your site, QuestionForm is the answer. There isn't much else on this platform.
If you need to carry out surveys, you are going to access a platform which specializes in surveys and Question and Answer tools. QuestionFrom's multi-language version surveys address a worldwide audience. Admittedly, the free level version of the product is somewhat limited and only offers two active surveys to select from.
If you are serious about surveys, the top tier plans offer you the best in the market.
Why Choose QuestionForm?
Only need surveys
Multi-language surveys available
Unlimited survey responses for all accounts
Want to know if QuestionForm is right for you?
Let's check it out!