FormCrafts is a form builder that you can use to create contact forms, newsletters, job application forms, fundraiser tickets, and more. There's also an e-commerce feature that allows you to accept payments via Stripe.
This English-language-only form builder has a free plan and it's extremely easy to use even if you're a newbie. However, this wasn't quite enough for it to land a spot on our list of the top form builders in 2023.
FormCrafts is a simple form builder, but does simplicity also mean there's a lack of variety? Read on to learn if it's right for you!
Features and Ease of Use
FormCrafts has a limited selection of templates, but it has clear analytics and can be pretty helpful if you do a lot of email marketing.
Templates
FormCrafts templates are divided across several categories, including Payment, Lead Generation, Application, Survey and Feedback, Support, and Others. You can build a form from scratch using a blank template or use a pre-made form. I chose the latter for my English Literature Quiz 🙂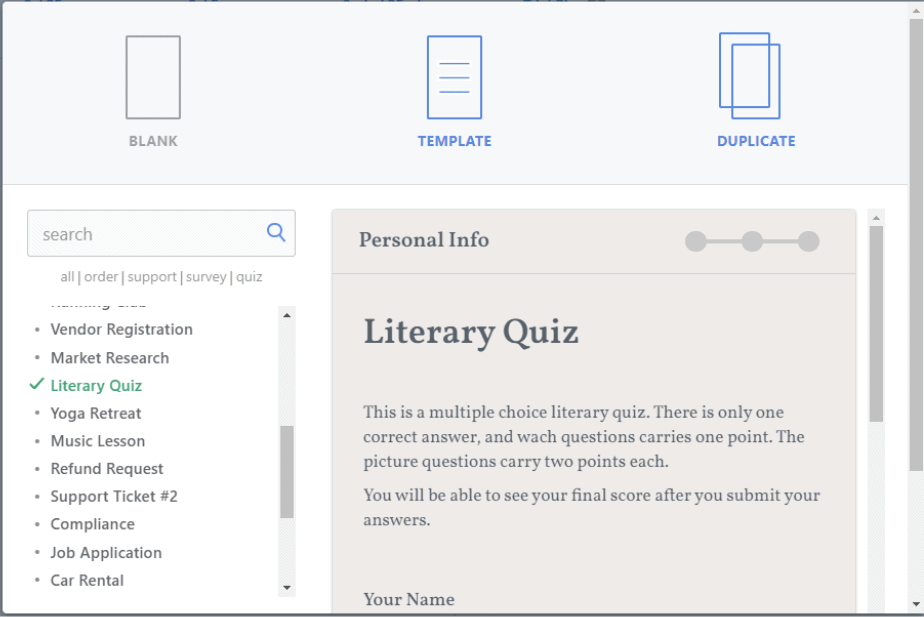 I really liked the structure of the form I got, as it was divided into three sections: Personal Info, Basic Questions, and Picture Questions, with sample questions related to famous English literary works.
Despite the small number, all FormCrafts templates are well-designed, mobile responsive, and can be previewed.
Easy-to-Use Editor
FormCrafts has a clear dashboard that's really intuitive. You can modify colors and layouts, add pages, and add different types of fields like single-line input fields or datepickers.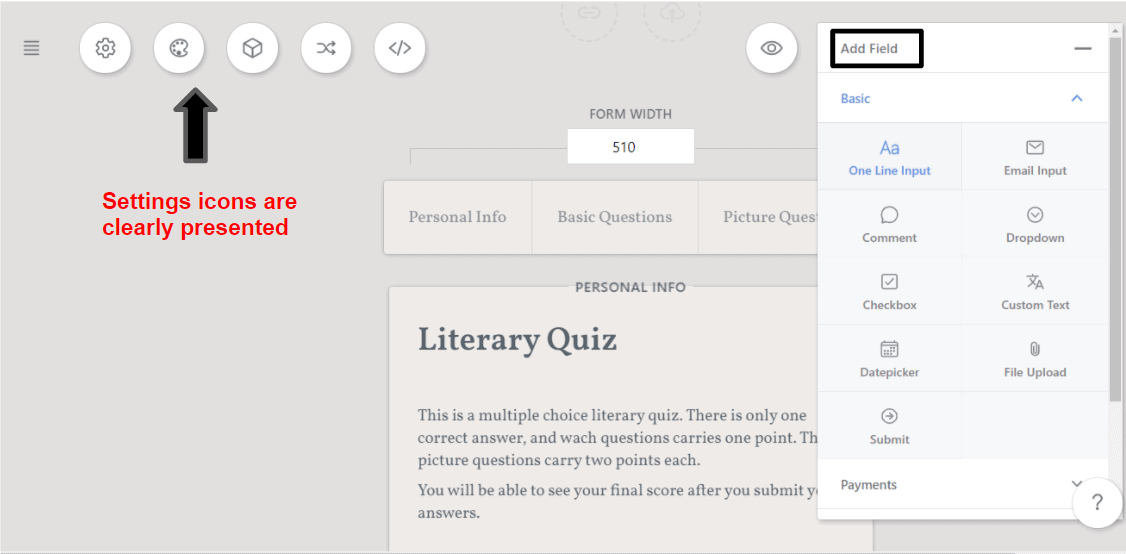 You can also share your form via direct or custom link and embed your form on any website, either as a popup or an inline form.
Clearly-Presented Analytics
FormCrafts analytics is available on all plans and it makes your forms' performance extremely easy to read and understand. You can see the number of submissions, payments, and the completion rate for each form.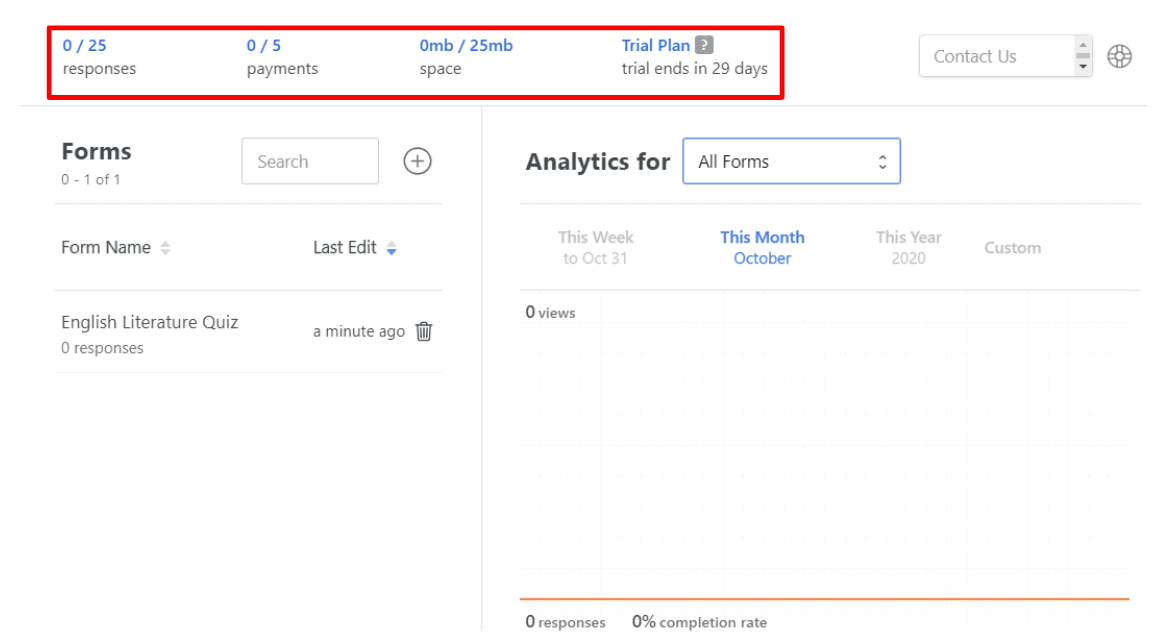 Users on higher-tiered plans also get a detailed form insight, which is particularly beneficial for surveys because it shows the number of views, responses, and the average time users needed to finish the survey.
The analytics data, including the number of submissions and the remaining storage amount, enables you to conveniently determine the appropriate moment for upgrading to a higher plan.
Effective Email Marketing
FormCrafts has great email integration options. You can connect your form with apps such as MailChimp, HubSpot or AWeber, and turn form responses into new contacts and subscribers.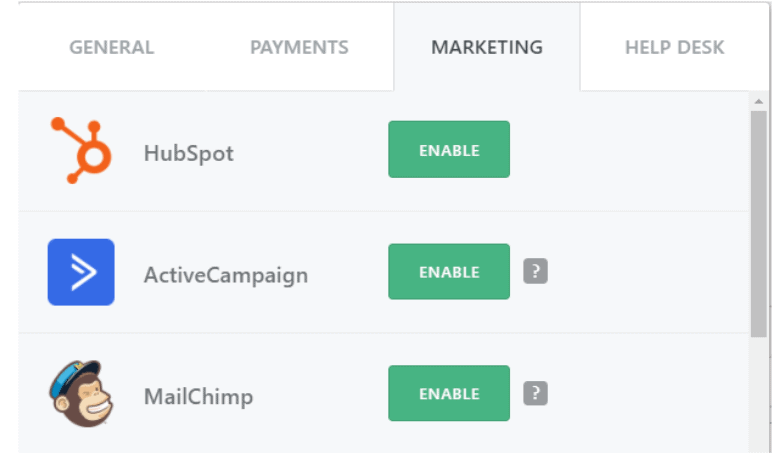 You can also set up an autoresponder to users who complete your form.
Pricing and Support
FormCrafts offers a free plan called Seed, and three paid plans – Plant, Tree, and Forest. Each plan limits the number of responses you can get per month, which are 25, 500, 3,000, and 100,000, respectively.
On the free plan, you can accept max five payments per month and you get 25 MB storage. If you plan to use it for business, it's best to upgrade to Tree or Forest as you get a much higher amount of storage and unlimited payments. All plans have a 30-day free trial, so you can see how it works before you decide to commit long-term.
FormCrafts has an extensive Help Center and email support only, with priority support available only to users on the highest plan. Their customer support team is friendly and answers questions quickly.