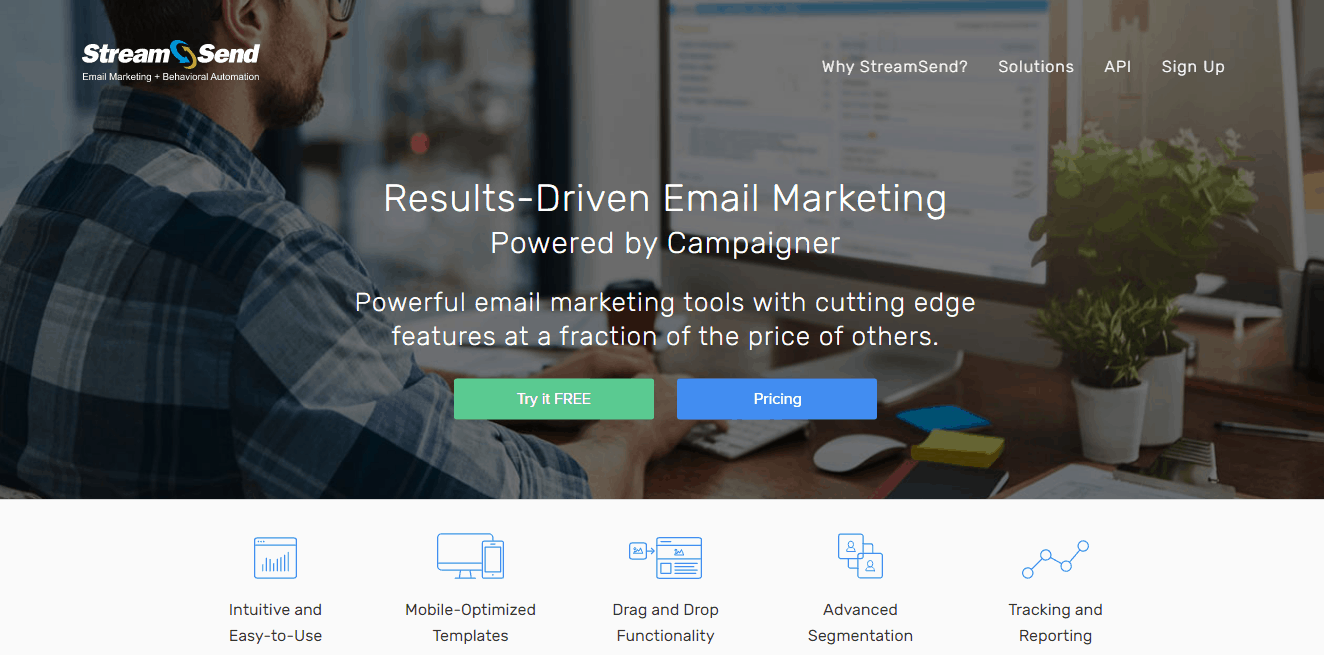 Boost Your Email Marketing Campaign With Ease!
StreamSend is a user-friendly, inexpensive and solid email marketing solution, developed to help businesses make the most of their email marketing campaigns. Focused on developing polished technological solutions to cater to the communications needs of users, StreamSend operates on the motto of: Easy, Efficient and Professional. With StreamSend it is easy to create a professional looking email template, and send it off to your subscriber list in no time. In addition, StreamSend assigns dedicated IP addresses to its users, as part of the standard offering.
Why Choose StreamSend?
Free stock photos
Easy template customization
Fully featured pricing packages
Take a closer look at what StreamSend has to offer