Managing your projects can be tricky, especially if you have clients you need to keep updated every step of the way. That's why I've researched two of the most popular project management tools out there and came to the conclusion that
Teamwork is the best choice for most teams
. When comparing Teamwork to Wrike, it was easy to see that Teamwork offers a lot more value for the same type of plan, including more automations, better security, and easy integrations. And all of that for a better price than Wrike. That's right:
with Teamwork, you end up paying less for more capabilities
. Sure, if money isn't a problem, you can also get a lot of great features with Wrike by accessing its many add-ons. But the fact that
Wrike's pricing is not very transparent upfront
is a big turnoff from the start. Read on if you want to learn more about what each project management tool has to offer, including each one's free plan. (Teamwork dubs it the Free Forever plan, so why not
give it a try
?)
Features
Teamwork Offers More Features for Less Money
Both Teamwork and Wrike offer great project management tools, including many templates, but there's a question of how easy you can access most of them and for how much. I chose to compare the features of two similar (and popular) plans: Teamwork's Grow plan and Wrike's Business plan.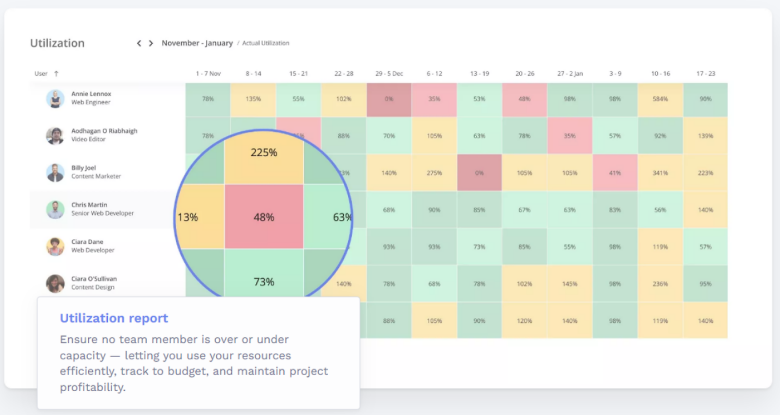 You get the usual calendar, Kanban, and Gantt views with both tools.
But apart from Board views, Teamwork also gives you a Portfolio Board and a Project Time Budget
so you can get an overview of how your whole team's time is spent. Speaking of which, Teamwork also has more features that give you
insights into your team's performance
and, ultimately, profitability. This includes Workload, a resource management tool, along with burndown reporting and detailed utilization reports (you can read more in our in-depth
Teamwork review
).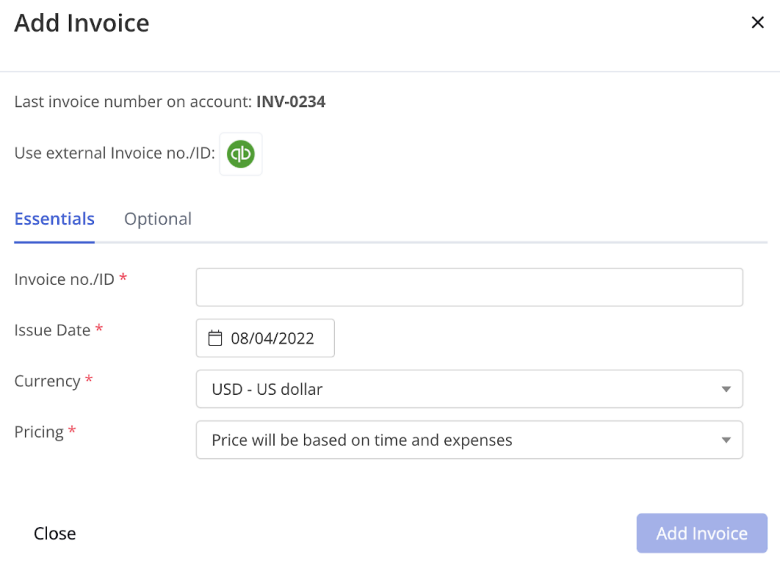 Wrike also has
a Workload chart
, but it lacks the detailed reports Teamwork offers. It also lacks a very important feature: billing and invoicing. Since Wrike is made for corporate teams that don't work directly with clients, this can be a huge problem
for smaller businesses
.
Teamwork, on the other hand, makes it easy to track billable hours and send invoices
. What I also appreciated about Teamwork's plan is that it takes security seriously: firstly, you get a custom domain with SSL with your plan (something Wrike doesn't offer). Then,
each Teamwork user gets 2FA
so you can rest assured that your data is in good hands. With Wrike, you need to pay for the more expensive Enterprise plan to get this (rather standard) security feature.
Ease of Use
Teamwork Is Easier To Learn (And Migrate To)
Teamwork makes it easy to get to speed, even if you're a beginner
. The interface is particularly easy to use, so you probably won't need a tutorial. If, however, you feel like you need some help, you can request
a free webinar for you and your team
.
If you aren't a beginner, Teamwork helps you import your projects from other tools, including Wrike
. Plus, it's easy to integrate other apps without having to pay for add-ons, like in Wrike's case.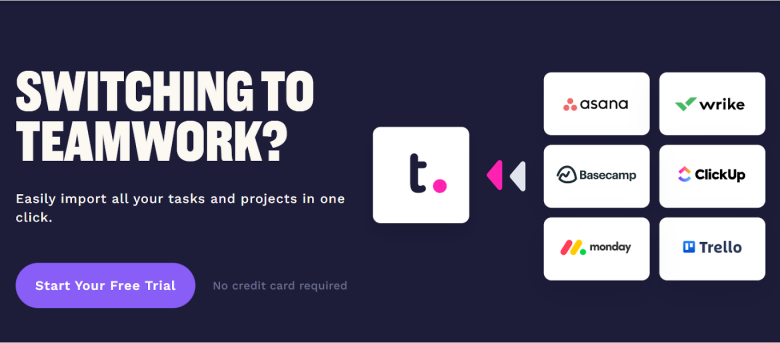 Wrike's UI is cute, I'm not gonna lie, but that doesn't make it necessarily easier to learn.
Since its target user base is big companies, Wrike's setup can be more of a headache
. Plus, in many cases you have to pay extra for training or certifications.
The different types of users with different rights make Wrike a bit confusing as well
. There's a difference between external users and collaborators, for example, but both have limited rights. Plus, you have to pay for external users, but not for collaborators. And you can only have a limited number of collaborators, so if you have many clients, you have to pay more.
Collaboration Tools
Teamwork Is Better for Collaboration Between Both Clients and Colleagues
Between the two,
only Teamwork has an integrated chat feature
. You can also add comments on specific tasks, where you can mention colleagues or clients and add reactions for quick responses. The user-to-user messages are centralized, so you can ditch emails altogether when you're working on your team's projects. Plus, when you're writing on your team's notes (in the Notebook section) you can see in real-time who's writing in the document, which makes collaboration even easier. Like I mentioned earlier,
you can use Teamwork's collaboration features to talk to both colleagues and clients
. However, Wrike limits certain functions for collaborators. For example, tags and project templates are only accessible to paid users.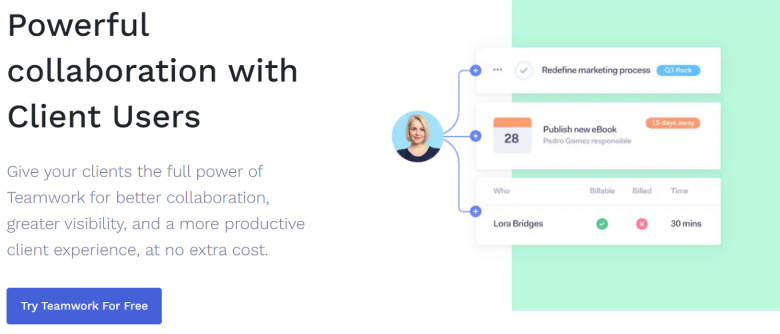 What's more,
since Wrike doesn't have an integrated chat, you need to pay for a Slack or MS Teams add-on
to get all of your work-related messages in one place. Certainly not convenient, if you ask me.
Pricing
Wrike's Free Plan Is Better Than Teamwork's, but Teamwork's Paid Plans Offer a Lot More Value for the Money
I've compared so far what Wrike offers in its Business plan and what Teamwork offers in its Grow plan. However,
both tools have free plans you can test
to see which is best for your needs. Let's see which offers what.
Here's What You Get for Free
Teamwork's Free Forever plan
can seat up to 5 users, while Wrike's Free plan can seat unlimited users.
This makes Wrike better for bigger teams that want to use some basic capabilities for free
. Wrike's free plan gets you Board and Table views, and some basic project and task management tools. Teamwork's Free Forever plan offers time tracking, a limited Workload view, general teams and subteams creation, 100 automated actions per month, two projects, and 100Mb of storage.
If you want to test Teamwork's paid plans, there's also the option to sign up for a 30-day trial
, free of charge. Wrike, on the other hand, lets you test its paid plans only for two weeks.
Here's What You Get If You Pay
Teamwork's Deliver plan is around the same price as Wrike's Team plan. Technically, they should cater to smaller teams and have more limited capabilities. For bigger teams and more capabilities, I compared Wrike's Business plan with Teamwork's Grow plan. In this case,
Wrike's price is smaller, while the capabilities it offers are more extensive
. This includes billing and invoicing, but also detailed reports. If you want to have the same capabilities from Wrike, like 2FA or more than a few app integrations, you either have to pay for add-ons or upgrade to an Enterprise plan, which is more expensive and customized for your company.
If you want to track billable hours, create complex budgets, or make forecasts, Wrike offers only a limited version of this
on the premium Pinnacle plan. But with Teamwork, you can get all of this at a very reasonable price in the Grow plan.
Support
Both Tools Offer Extensive Support, But Wrike Offers Interactive Training
Although both tools have extensive support for the users, I feel like Wrike goes the extra mile with the interactive training available, so I'll give it the win in this section. Wrike has a dedicated help center on the website. It includes interactive training, plus videos, guides, and a forum (called Community Support). If you want to see how we got on with Wrike's customer support, head to our
Wrike review
.
Teamwork offers tons of guides, not only for how to use the software itself, but also for different team management methods like agile
. You can also attend free webinars or request training for your team. You can also contact Teamwork via live chat or email for any inquiries.
Conclusion: Teamwork Is Better If You Work for Clients
If you manage a team in a big corporation and you have a big budget, Wrike may be a great choice for you and your project. However,
if you manage a project where every dollar matters (and needs to be tracked and later billed), Teamwork is my top choice
. Not only is it more affordable, but it offers more capabilities that are designed specifically for client-based work. Teamwork's superior collaboration tools, along with its integrated chat feature, provide a significant advantage over Wrike. This game-changing chat feature allows you to message both colleagues and clients, enhancing overall efficiency and communication. In addition to the invoicing and billing functionality, Teamwork's collaborative capabilities stand out. You can
try Teamwork's Free Forever plan
to get a glimpse of how it works. If you decide to upgrade, you'll see how the paid plans offer a lot of value for your money.
Features
Interactive Gantt charts and shareable dashboards; many integrations, but most are only available through add-ons
Intake forms, time tracking, billing, invoicing, unlimited client users, project management features like Gantt charts and dashboards, integrations
Ease of Use
Great UI, many free resources to learn
Easy for beginners, drag-and-drop interface
Collaboration Tools
Basic features like tagging; chat available only with other app integrations
Integrated team chat, comments, mentions, reactions, messages, app integrations
Pricing
The free plan is decent, but the paid plans lack some features and many are locked behind paid add-ons
Similar pricing for the paid plans, but the Grow plan is more affordable and offers more than Wrike's equivalent plan
Support
Live chat, email, knowledge base, webinars, courses, community support
Live chat, email, guides, webinars, courses, community support
FAQ
Is Wrike better than Teamwork?
Overall, Teamwork is better than Wrike as it offers a lot more value for your money. If you want to get all of Teamwork's integrations, invoicing and billing capabilities, and security features, you have to get a more expensive Wrike plan or even pay for add-ons. Teamwork is built for working with clients too, making it easier to communicate using the built-in chat, which Wrike lacks.
What is Teamwork good at?
Teamwork's standout feature is how easy it makes collaborating with other team members and clients alike. You can add unlimited clients on board without limiting their capabilities. Besides that, it makes it easy to forecast and plan your projects, get detailed reports on your team's work and time management, and track, bill, and invoice your team's hours.
Is Teamwork free?
While Teamwork offers a Free Forever plan for up to 5 users, it has limited capabilities. If you want to get all of Teamwork's great features from its paid plans, you can do so for free using the 30-day free trial and experience the software's true capabilities.
Is Teamwork an Agile tool?
Teamwork is a very capable tool for Agile project management and planning sprints. You can easily build product roadmaps and plan releases, while the tons of integrations will help you streamline customer requests and bug reports. Plus, with integrated collaboration features, Teamwork will help your team communicate efficiently and increase team motivation.