If you have settled with using Shopify as your web builder and/or eCommerce solution then the next decision you will need to make is whether you take out the basic or the professional plan.  Now, the biggest talking point with this is why the Pro plan comes in at $50 more than the basic plan when the basic plan seems to offer a like-for-like service. The idea of today's article is to pit these two packages against each other and see just what you get for your money and how each plan can actually help move your business forward. Some of you will go for the basic plan, some will choose the pro plan, we want to help you better make that decision. What you really need to think about is the quality and resourcefulness of the features and tools you are getting with the pro plan, after all, its $50 extra for a very good reason. I use Shopify for one of my personal sites and I have to say that the abandoned cart recovery tool is a gem in disguise.
More About Abandoned Carts
You see, a lot of people will come to your site look for something to purchase, add that item or items into their cart and then for some reason they will abandon the cart. Sometimes the reason for this can be something simple like they need to pick the kids up from school, or have had to take a long phone call. Overall it has been reported that 67% of people abandon a cart, which is lost money for your business.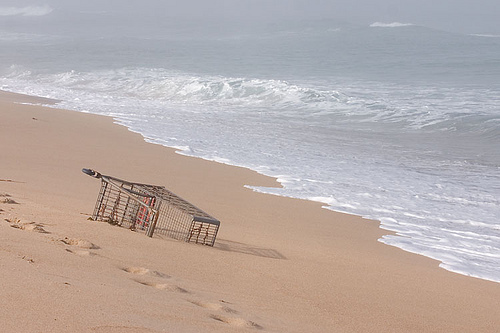 The answer is the recovery tool, which will fire out an email to the customer to follow up on why they abandoned their cart at checkout. This is all automated on the dashboard so you don't have to lift a finger. At the end of the day, if you can recover at least 10% of abandoned carts, you could add anything from $1,000 to $10,000 to your bottom line (depending on the cost of sales).
Your Template Email
The abandoned cart itself is not the sole focus; rather, the conversion hinges on the content you compose for the email template that Shopify will auto-generate. Consequently, when crafting an email, it's crucial to refine both the subject line and the body of the content.
Here are three tips from us:
The Subject Line: The first thing the customer will see in their inbox, make it a good call to action.  "Oops It Looks Like You Forgot Something!", "You Have Items Awaiting Checkout", something along those lines to provoke the reader into opening the email.
Content: Make sure you mention what the potential customer has left in their cart, along with a link to the cart. Doing this adds a better chance of them converting as you are helping them get to the site and to the checkout stage with a single click.
Finally, our third tip is to make sure you mention your company in the email, at the top and when signing off.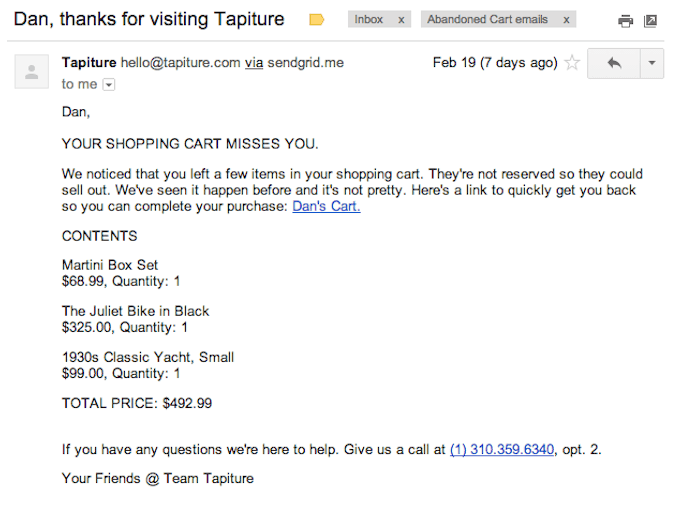 Shopify has a great article on template emails, and it's well worth taking a look at here.
Summary
If you operate a store that only sells a few items or a store that sells $5 items, then upgrading to the pro plan may not be for you as you will be spending an extra $50 per month that you may not make back from abandoned carts anyway. However, if you are a bigger company or a company that is selling items for $50, $100 or $150 a piece then this tool could be the biggest thing you have ever used. It could mean a difference to the future growth of your business. So, have a think about it.