Many aspiring online entrepreneurs have fantastic ideas for e-commerce stores, but they fail to take the plunge because of the costs involved in creating an e-commerce website. Luckily, some of the
best website builders
offer you the opportunity to develop an e-commerce website for free. In most cases, these websites can be set up with absolutely no technical ability needed and come with the necessary tools to help you get your products online quickly. Why do these builders offer free e-commerce websites? They offer them as a way
to allow aspiring web business owners to test drive their website while providing them the option of upgrading to expand their business
.
Shopify
Shopify
is one of the most well-known e-commerce website builders, allowing you to
create a website without your needing to have design knowledge
thanks to a
library of customizable templates
. Note that Shopify offers only a
14-day free trial
 rather than a "forever free" website. However, the
14-day trial does not require a credit card to sign up
.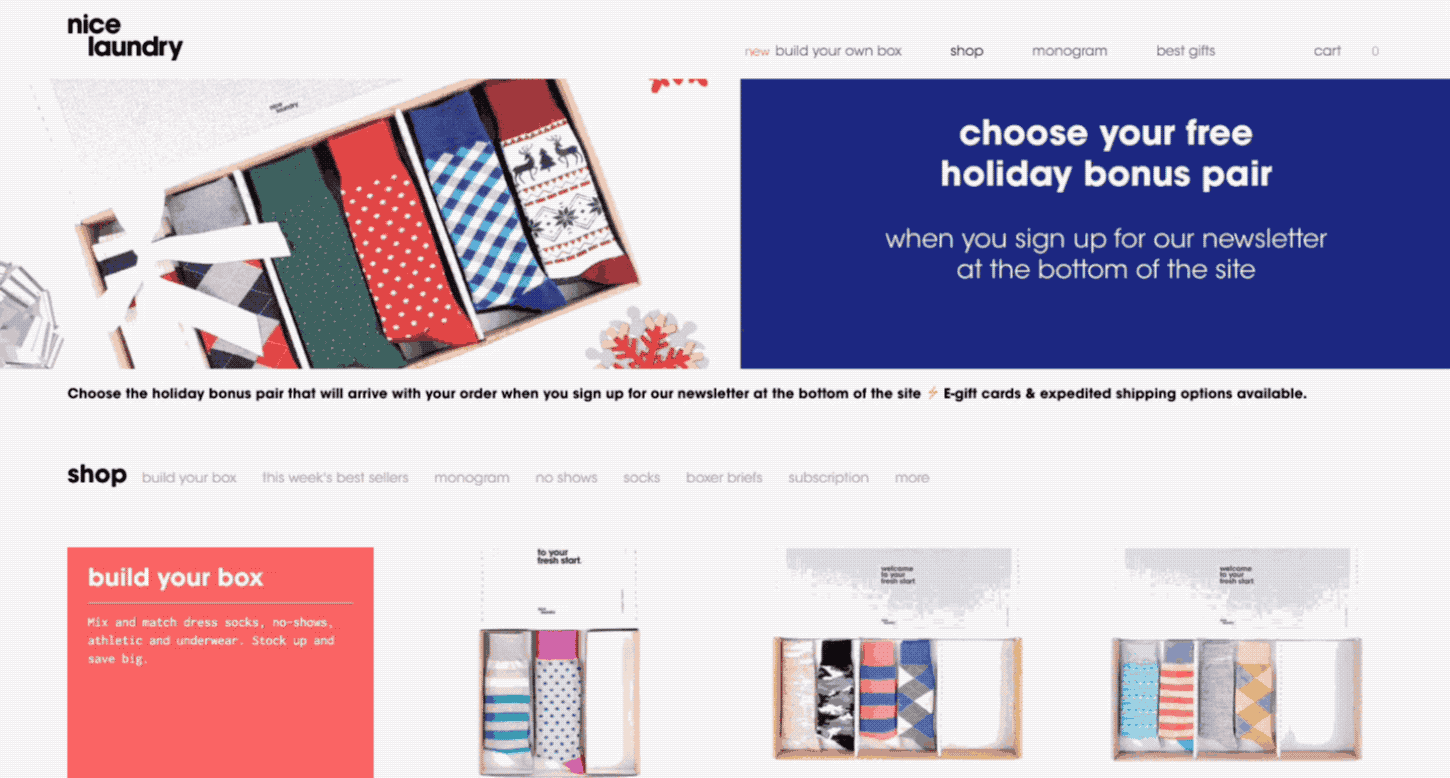 A Shopify store will allow you to make sales and
accept payments both live and online
with
fully automated payment and shipping services integrated into your website
. With the basic plan, you get the following features:
Unlimited storage
Unlimited products
Shopify point-of-sales app
Basic website and blog features
Free secure sockets layer (SSL) certificate
Also, you get these value-added features:
Ability to print shipping labels
Fraud analysis
Ability to offer discount codes
Abandoned cart recovery tools
No transaction fees using Shopify Payments
Shopify also offers a
robust App Store
with apps that will help you with product sourcing, marketing, social media, shipping, inventory, accounting, customer service, and more
. As stated earlier, you get only a 14-day free trial. Afterward, you must upgrade or lose access to your website. The basic plan is excellent for most startup businesses. As you grow, you can upgrade to accounts that give you more robust reporting options, discounts on shipping, and the ability to use third-party apps on your website.
Shopify is suitable for most any e-commerce business looking to get started, especially those that are looking to host a large number of products.
Want to learn more about Shopify?
Read our expert review.
SimpleSite
You may already know that
SimpleSite
allows you to set up a free website in minutes, but did you know that
it offers limited e-commerce features for free
? SimpleSite's free plan allows you to create a website using a limited number of minimally customizable templates. With SimpleSite, you get the following standard features:
SimpleSite subdomain address
Ability to host up to 15 webpages
Mobile-optimized website
Add video to your website
The most significant value-added service to SimpleSite is the most relevant for those looking to host an e-commerce website.
You can set up a limited web store with up to five products. Payment processing options are limited to PayPal only.
Of course, if you want anything more substantial or the ability to create a more robust website, you need to upgrade.
Don't bother with the Pro plan, as the e-commerce features are similar to the Free plan
. The e-commerce plan offers the following features:
Free domain
Unlimited webpages
Unlimited images and video minutes
Five email addresses
Unlimited online store products
A free SimpleSite website is great for those looking to sell a limited product line online or those looking to make personal sales.
It's also suitable for those making limited fundraising sales, such as Girl Scout Cookies or raffle ticket sales.
Click here
to read our in-depth SimpleSite review.
Volusion
Volusion
is another e-commerce platform that offers a
limited 14-day free trial
. It specializes in helping aspiring e-commerce website owners
create a fully functional web store in just a few minutes, with no coding required.
With a Volusion store, you get the following features:
Mobile-optimized webstore
Ability to accept PayPal and Stripe payments
Free SSL certificate for your site
Drag-and-drop store builder
List up to 100 products
1 GB of storage
With a basic Mini store, you get the following features to help you build your online business:
Low 2% transaction fees
Automatic tax calculator
Inventory management
Ability to use tools such as live chat, email management, social media, and Google Analytics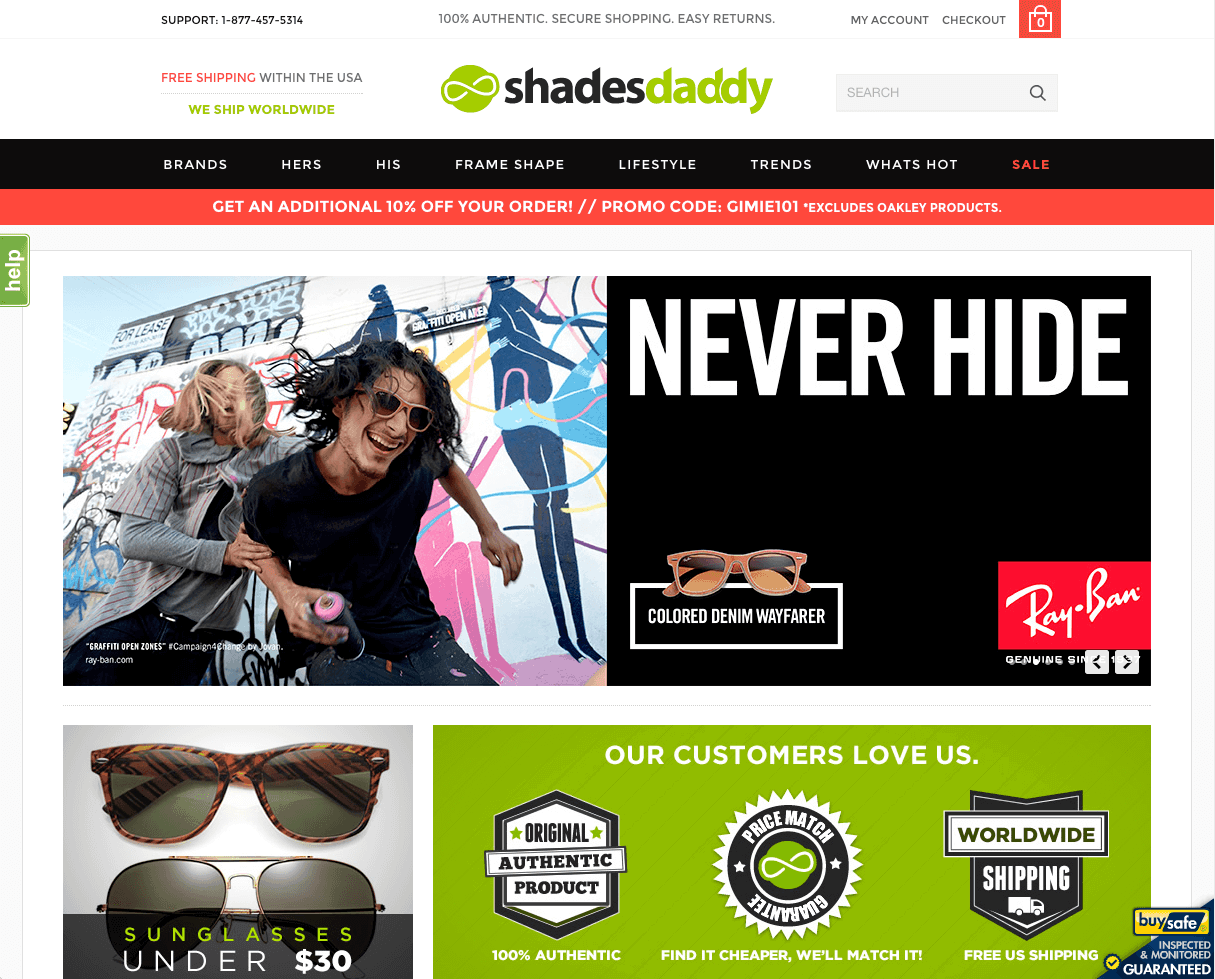 After 14 days, your
free trial
 will expire and you must either upgrade or lose your website. The Mini plan is suitable for smaller stores, but going with larger plans will get you the following added features:
Unlimited products
Unlimited storage
Bulk order processing
Ratings and reviews on your site
Advanced discounts
Abandoned cart reports
Transaction fees as low as 0.5%
Volusion is suitable for those new to e-commerce looking to sell a smaller product line
. The basic plan is not great for those looking to sell a large number of products, or those looking to add a lot of media to their website due to the limits on storage. To learn more about Volusion,
read our expert review.
WooCommerce
Unlike the other products on this list,
WooCommerce isn't an e-commerce hosting site
. Instead, it's a customizable WordPress plugin. This means that you'll still have to find
WordPress hosting
and a domain name. WooCommerce is an
entirely open source e-commerce platform
offering themes and templates that will allow you to
set up a basic storefront for free
along with the ability to provide the following features:
Built-in blogging
Embedded products
Shopping cart checkouts
Payment processor integrations for a wide variety of providers
Unlimited images and galleries
Unlimited products
Ability to sell both physical and digital goods
Offer shipping options and real-time shipping rates
The primary advantage of using WooCommerce over other providers is that you have
complete freedom in designing your website
.
Templates are fully customizable
, and you can add any features you desire to the template. One caveat of using WooCommerce is that
some add-ons and extensions will require a purchase
. The same is true for many advanced theme setups. However, these charges are one-time fees and not ongoing charges as they are on other platforms. You'll save money in the long run. WooCommerce is best for those wanting complete control of their website and are comfortable with customizing their webpages. It's not recommended for those who want a comprehensive solution that includes website hosting and domain. Read more about WooCommerce in our
in-depth review
.
Duda
Duda
gives you an excellent
30-day free trial
period to try out its services. Unlike many other platforms, Duda's trial plan is its second-tier Team plan. The Team plan offers the ability to
set up an e-commerce store in minutes using an intuitive drag-and-drop editor
. It also offers customizable templates that even give you the freedom to create your own specialized sections rather than limiting you to pre-configured design options. Here are a few of the features you get with a Duda website:
Responsive website design
Customizable product pages
Email-marketing features
Millions of free and premium images for your website
One difference between Duda and the others on this list is that
Duda offers one free domain with your service
. Also, Duda provides the following advanced capabilities:
Customize HTML/CSS code for your website
Offer digital downloads
Use automatic tax calculators in multiple currencies
Set minimum and maximum purchase limits
Offer choice of shipping providers with real-time shipping rates
One caveat to using Duda over other providers is that
you're limited to only ten products
with Duda. Anything more requires an additional monthly fee.
You can list 100 products for a small additional monthly fee, and then 2,500 products for just a little over ten dollars more above that fee.
Once your 30-day free trial is up, you have to upgrade to continue using your website. If you decide you want to host more than one website,
you can use the Agency plan to host up to eight websites
. Users wanting only a limited ten-product store can choose to step down to the Basic plan. Duda is suitable for those looking for more freedom in how they design their website. However, it isn't recommended for those looking to keep costs down, as you have added fees to list more than ten products.
Read our expert review
to learn more about Duda.
Get Started for Free and Upgrade to Grow Your Business
While you can sign up for a free e-commerce website with the providers above, there are a few things you give up in doing so. In some cases, you don't get your own customized domain. For others, the number of products you get is minimal, or the design options are limited. Some platforms provide only a brief initial free period. Afterward, users must choose between upgrading or forfeiting their accumulated work. Additionally, most of these websites lack proper SEO optimization, particularly those hosted on subdomains. Consequently, achieving a high Google ranking becomes challenging, thereby impeding the discoverability of your store by potential customers. The reality of business is that you have to spend money to make money at some point. What's great about free website builders is that you can set up your e-commerce website for free and get your business off the ground.
Eventually, you're going to need to upgrade your website to continue growing your business.
In e-commerce, this is a good problem to have, as it means your business is successful and profitable. What's great about all the providers above is that you can get started for free. And when it's time to grow, they provide all the tools necessary to allow you to expand your e-commerce business.