You've narrowed down your options to Shopify and WooCommerce, but it's unclear which will make you more money
! Depending on your experience with building websites, how much time you have available, and your budget, one option is likely better for you than the other. To help you decide which one that is, I've extensively researched and tested both e-commerce platforms. Making the right choice will save you a lot of time and money over the years to come, so read this comparison review closely to find out whether Shopify or WooCommerce is the best option for your business.
Shopify Is Easier to Start With – WooCommerce Is a Bit Trickier
Shopify has everything you need in one package. But since WooCommerce is a WordPress plugin, you'll need to be familiar with
WordPress
before you can even start learning how to use WooCommerce. Shopify
Enter in some basic account information, and your store will be created for you on Shopify.
It takes just a minute or two
. Once logged in, you'll find a prompt to add your first product (or you can do that from the menu).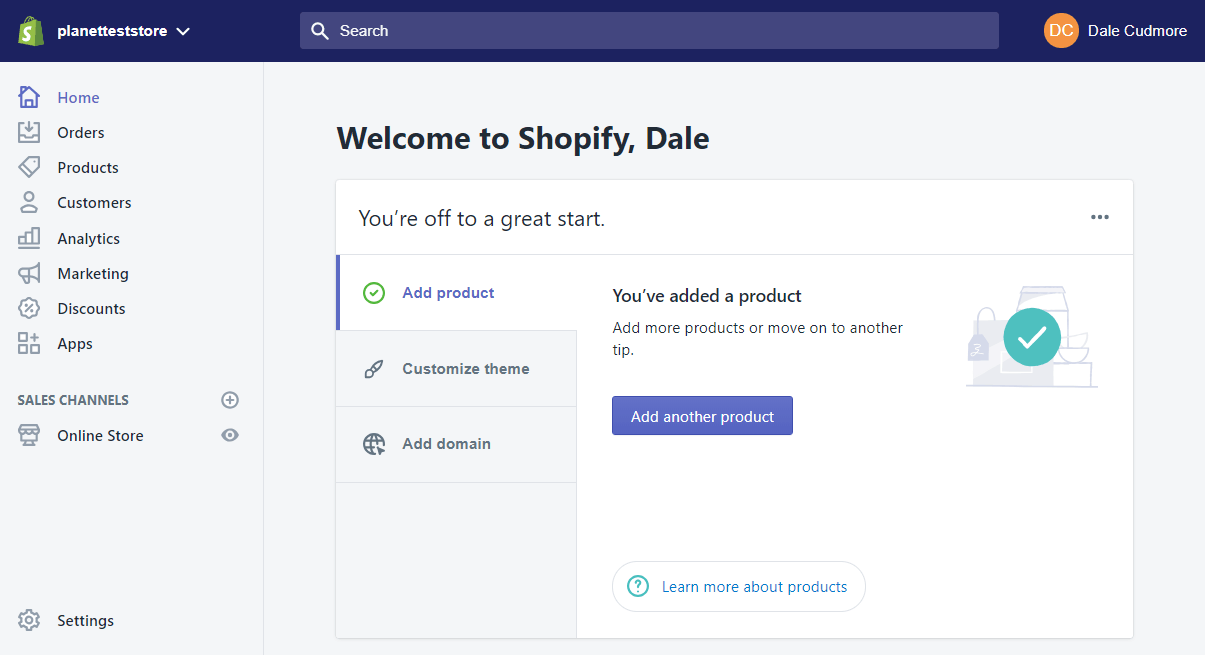 The product editor is intuitive to use, and it mainly focuses on adding:
A product title
A product description
Product images
Tags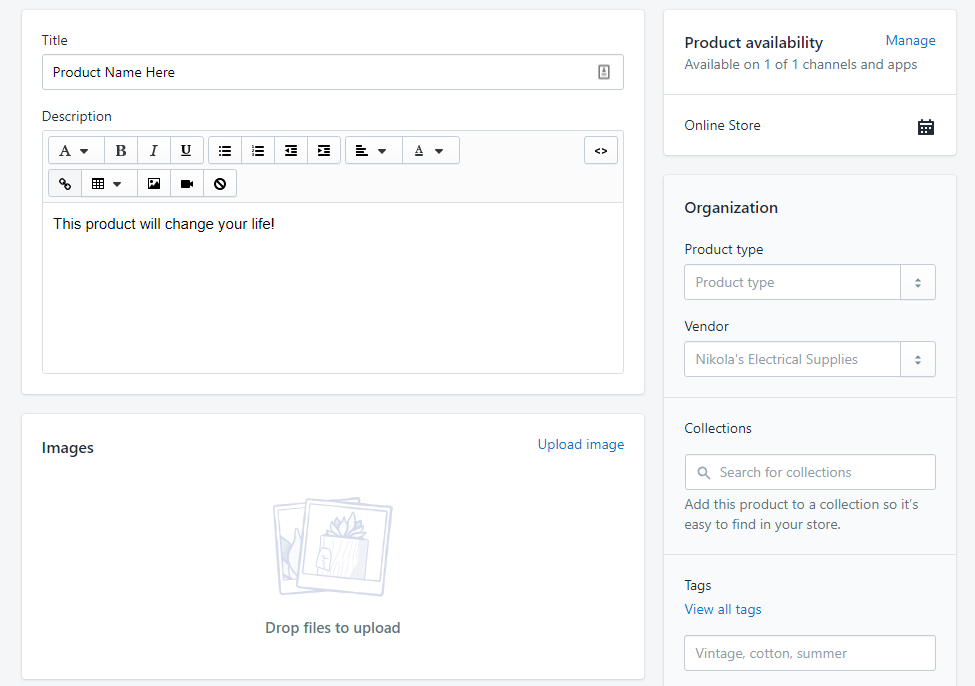 If you scroll down from the main fields, there are more advanced options that let you set
pricing, inventory, shipping (and customs), and variants (i.e., different colors or sizes)
.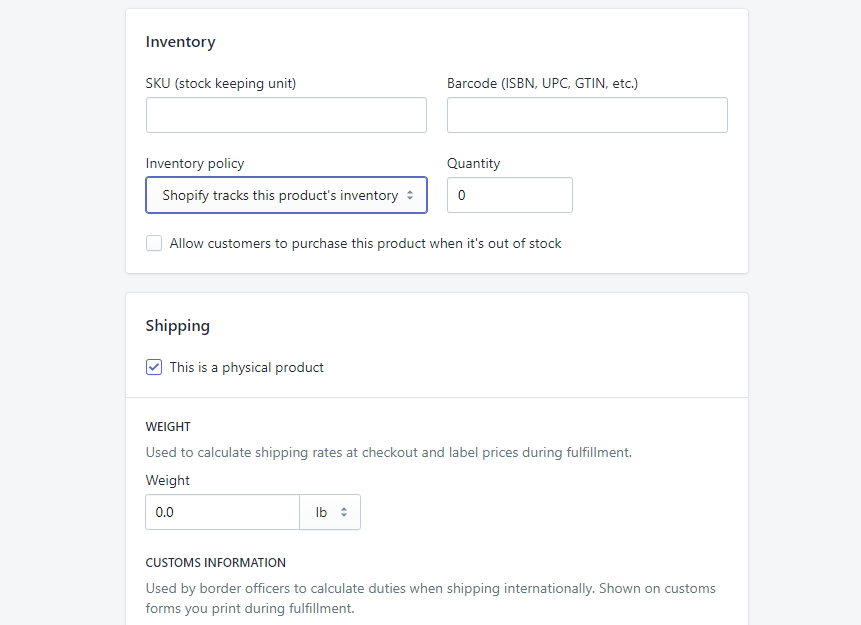 You can return to this page to edit it at any time. Each product you create will get its own product page where visitors can make a purchase. You can also add different products to a "collection" (with its own page) so that visitors can browse multiple related products at the same time.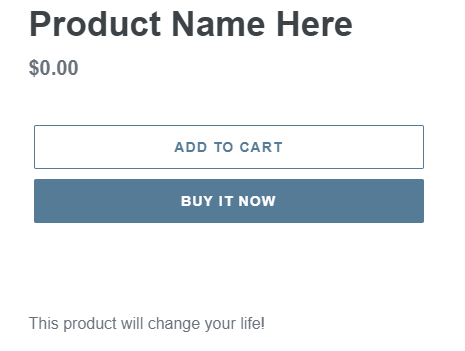 Shopify will track all your inventory for you as products are sold. You can go to your inventory panel (in the menu) at any time to see what you have left of each product.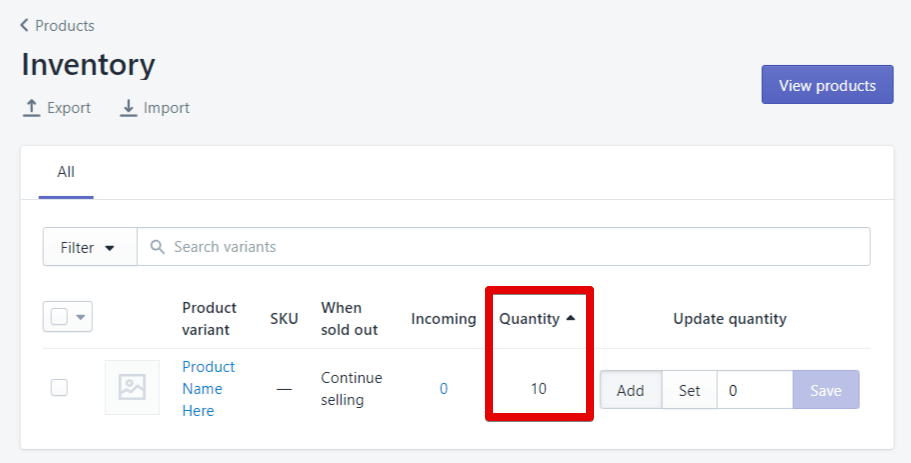 WooCommerce
If you've used WordPress before, getting started with WooCommerce isn't too difficult. But if you haven't, first you'll need to either sign up for a WordPress.com account, or self-host your own version of WordPress. Then, you'll need to install WooCommerce from the "Plugins" store. After that's activated,
you'll see two new menu options ("WooCommerce" and "Products")
, along with all your existing menu options in WordPress: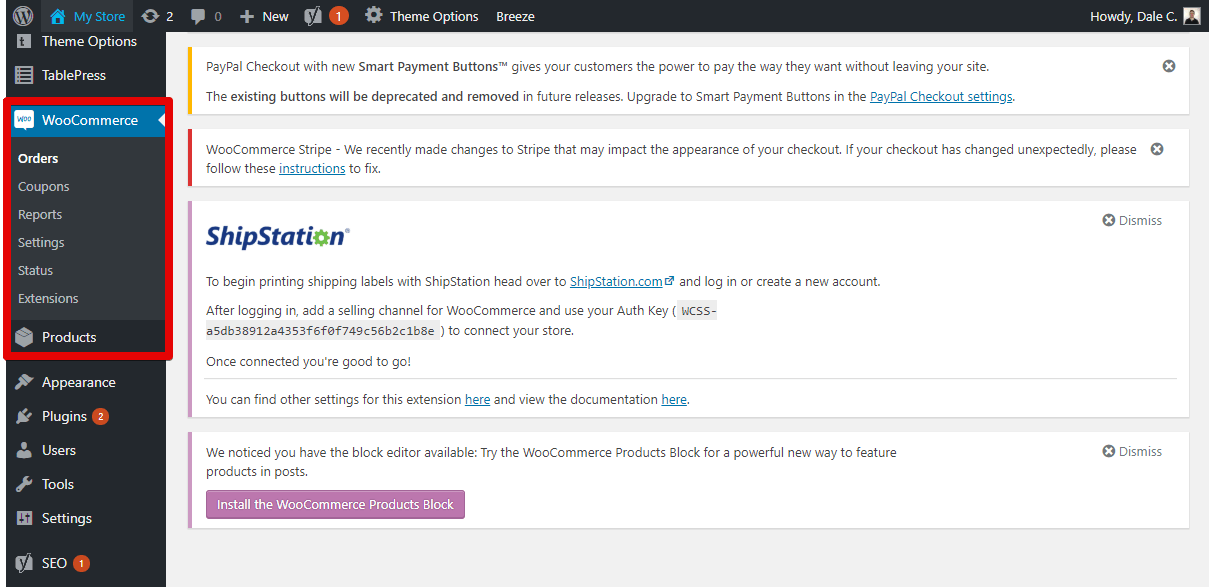 There's a limited number of sections in the WooCommerce menu items, but they're pretty self-explanatory. You'll also see some orange and red messages to alert you of any mandatory settings you need to modify. Adding a product from this point on is very similar to the process of adding products in Shopify. Using the "Products" menu option, you can add a product, which will open up an editor similar to the classic WordPress post editor: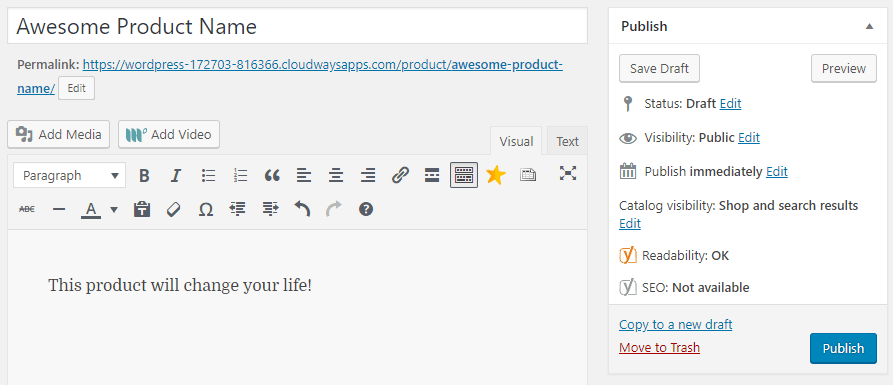 Just give your product a name, description, category, and a picture if you like. Scrolling down, you'll be able to set your inventory and shipping options, just like on Shopify.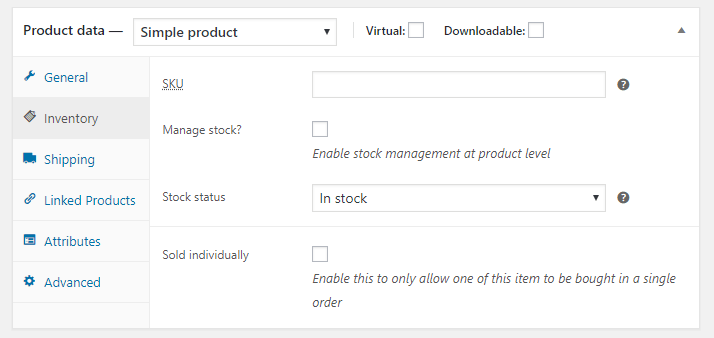 At the end, you'll get a simple product page. The product will also show up on any category pages you assigned it to.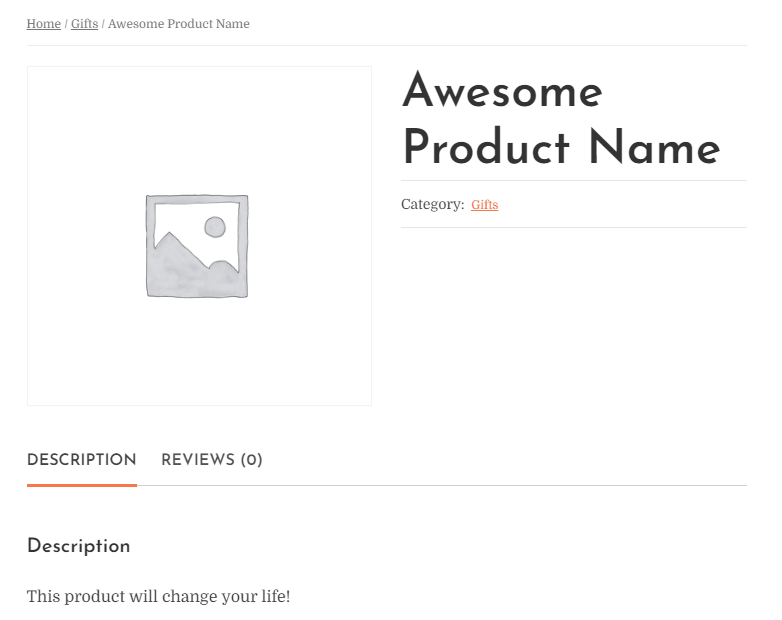 The one place that WooCommerce falls a bit short with product management is that there's
no way to see all your inventory at once
. There are extensions that allow you to do this, but you'll need to pay for them.
And the Winner Is…
Shopify! It's very easy to get started with Shopify, and it includes all the essentials without your needing to install additional extensions. WooCommerce takes a bit longer to get started with, especially if you're not used to WordPress.
Shopify Gives You More E-Commerce Features by Default
While both platforms have extensive libraries of extensions you can install to add just about any functionality you need,
it's always better if important features are built-in
. That way, you don't need to worry about extra extension costs, and it saves you from spending time trying to find the right extension.
The Best E-Commerce Features Shopify Has to Offer
Shopify has all the basics an online store could need from the start. Here's what you get with any plan:
Free SSL certificate
Support for an unlimited number of products
Unlimited bandwidth and site storage
Shopify point of sale (POS) for selling in-person
Blog post and page creator
Fraud analysis
Finance reports
Customer reports
Marketing campaign creator
Automatic tax calculations
WooCommerce's Basic Toolbox
WooCommerce does offer a lot for a free plugin, but you'll find that you're missing a few important features. Here's what WooCommerce offers:
Support for an unlimited number of products
Unlimited site storage (on WordPress.com "Business" plan)
Blog post and page creator
Finance reports
Customer reports
Automatic tax calculations
Again, there are extensions you can install to get access to more functionality. Having to add more extensions is just inconvenient, and often comes with an extra cost.
And the Winner Is…
Shopify, again. Whatever business you're in, you'll find everything you need included on whichever Shopify plan you choose. While WooCommerce comes with many basics, you'll probably have to turn to the extension store to get access to important features.
Shopify Offers 4X as Many Themes as WooCommerce
Both platforms offer free and paid site themes to let you choose the layout and look of your store. Shopify's theme store has 10 free themes, and just over 60 paid themes available. These can be filtered down in the store by industry (e.g., art, clothing, furniture, etc.), price, number of products you have, and more: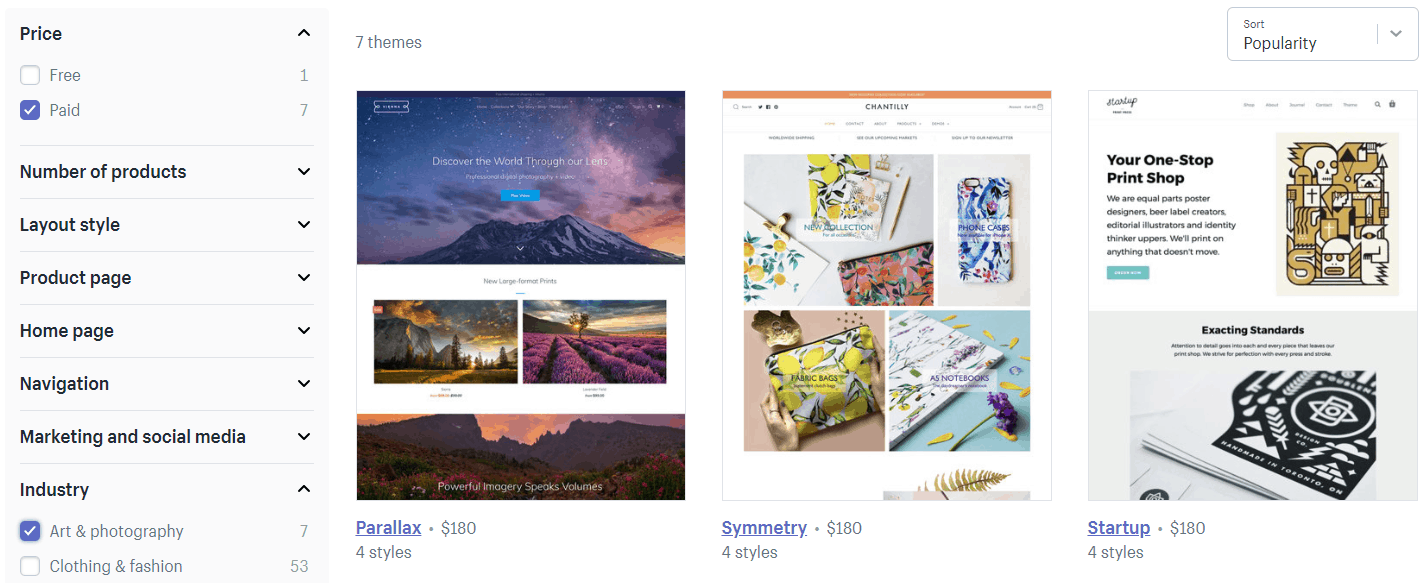 Some are designed by Shopify's developers, while the rest are designed by third-party web designers (vetted by Shopify) who make themes specifically for Shopify stores. The free themes are excellent quality, and enough to get started with. However,
they're also the most popular themes (because they're free), so a ton of Shopify stores use them
, and they all end up looking the same. Eventually, you'll likely end up wanting to buy a paid theme, which will cost you under $200. So, there are quite a few Shopify themes to choose from —
why are there only 14 in WooCommerce's theme store
? That's not a lot of choice. WooCommerce offers its "Storefront" base theme for free. Then you can install a child theme on top to customize the design further.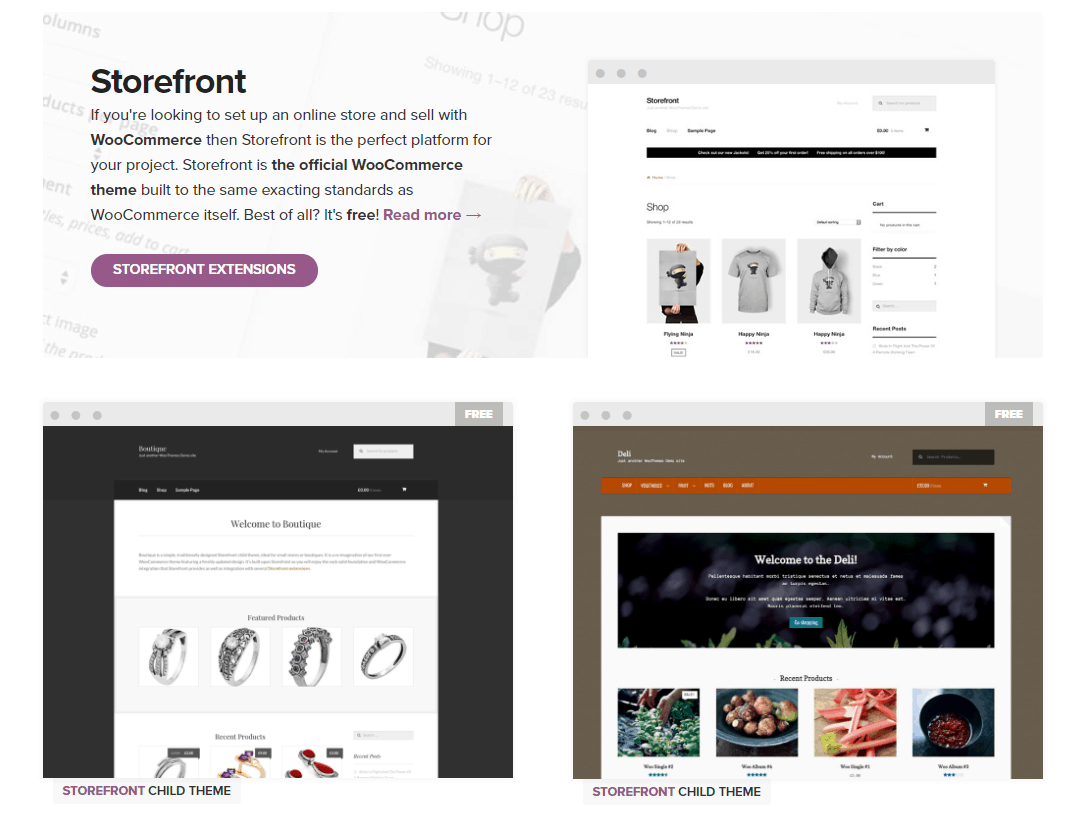 Some of these are free, while others cost around $40 per year (which comes with support and updates). You also need to consider that WooCommerce is compatible with any typical WordPress theme. There are thousands of themes on sites like ThemeForest and
TemplateMonster
that are designed for online stores. So, there's a lot of choice beyond the theme store. The downside of choosing external themes is that
they aren't designed specifically for WooCommerce
, and you won't be getting support from WooCommerce developers either.
And the Winner Is…
Shopify, yet again. Shopify has a much larger selection of themes that are all designed for Shopify stores. While WooCommerce can work with third-party WordPress themes, they may not make the most of what WooCommerce has to offer, and the quality of support you'll get can vary a lot.
The Cost of Shopify Is Easier to Predict, But Not Always Lower
In terms of cost, it's hard to say which platform is better. Depending on several factors, either Shopify or WooCommerce could be cheaper for you. So, let me break down the potential costs you may face, and you can add up the ones that apply to your business.
Shopify
Shopify offers three base plans, all with a monthly fee. The higher the monthly fee, the lower the processing fees (on credit card payments). Because of this,
Shopify will almost always be the cheapest option for high-volume sellers
. On top of processing fees, you
may
have to pay transaction fees on each sale. If you use Shopify Payments, which is Shopify's payment processor (powered by Stripe), you don't have to pay transaction fees. But if you use a third-party processor like PayPal, you'll also pay a percentage of each sale as a transaction fee to Shopify. The final source of ongoing costs are "apps."
Sometimes
, you may need a feature that Shopify doesn't include by default. Chances are, there's an app you can install for it. Some popular examples of these are advanced SEO apps,
email marketing integrations
, and product sourcing apps.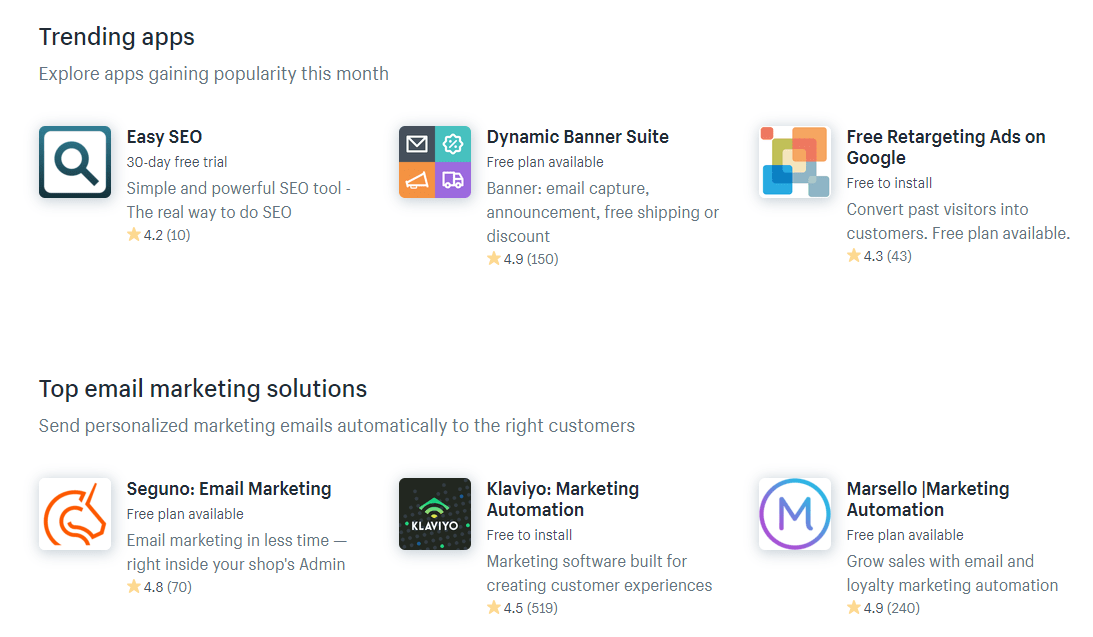 Some apps are free, but most come with a small monthly fee
. Some of the more complex apps cost up to $100 per month. In summary, to estimate how much Shopify will cost you on an ongoing basis, consider:
Your plan cost
Credit card processing fees
Transaction fees (if not using Shopify Payments)
Any special functionality you need that requires an app
WooCommerce
WooCommerce is completely free by itself. However, in order to install plugins (including WooCommerce) on WordPress.com, you'll need at least a "Business" plan. The Business plan and the base Shopify plan are about the same cost. You can integrate any major payment processor like Stripe or PayPal,
and the processing fees will be similar to Shopify for low-volume sellers
. There's nothing like Shopify Payments that gives you large discounts if you're a high-volume seller. There are
no transaction fees for WooCommerce
, regardless of your payment processor. The way that WooCommerce makes money is through the extension store. Extensions are the same thing as "apps" in Shopify. Unless you're just making a
basic
online store, the base version of WooCommerce most likely won't provide enough functionality. You'll have to turn to the extension store.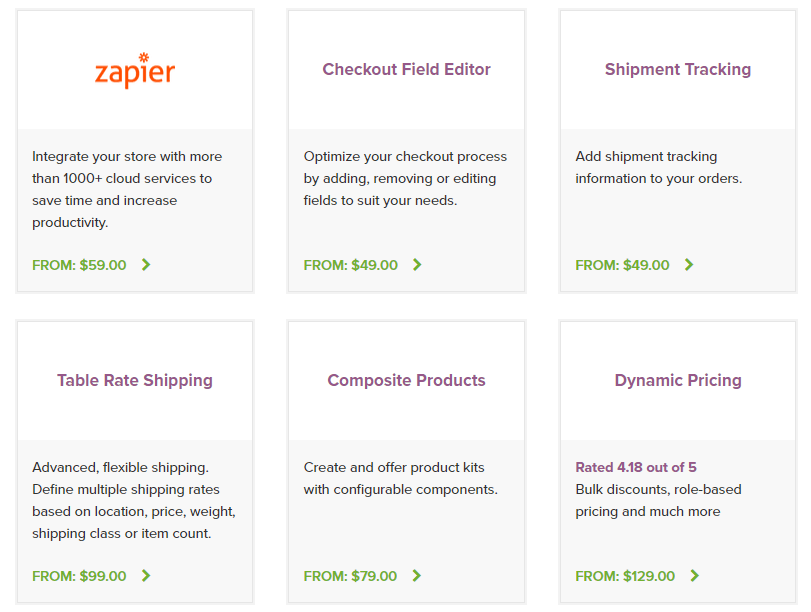 These extensions are not cheap, and some of them seem like they should be in the base product (e.g., "Table Rate Shipping," which gives you more flexible shipping options).
Expect to have to buy at least a few extensions
. Each one comes with a yearly cost, which includes updates and support. Shopify includes many of these in its base product. For example, Shopify integrates with major shippers like UPS and USPS at no extra cost, but you'll need to buy extensions for that on WooCommerce: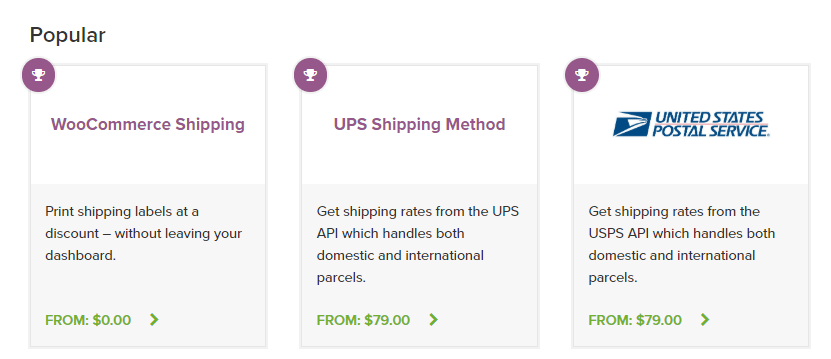 And the Winner Is…
It's situational. In most cases, they have similar costs. In general, Shopify will be cheaper because on WooCommerce, you'll need to buy quite a few extensions. Also,
for higher volume sellers, Shopify will typically be cheaper
because processing rates get lower as you upgrade plans. However, if you can't use Shopify Payments (because of preference, or you're not in a country it supports), WooCommerce will likely be cheaper because you won't have to pay transaction fees.
24/7 Support vs. Standard Ticket Support
There will be times where you're frustrated trying to figure out how to do something in your store, or run into unexpected issues.
Good support is often a life-saver
. Shopify has fantastic support options, day or night. It offers 24/7 support on all plans, and you can choose from
live chat, email, phone, or even Twitte
r.
This is on top of an extensive knowledge base. Support is the biggest weakness of WooCommerce, in my opinion. It has a decent knowledge base, but if you need support from a human, your options are limited. Your best bet is to open a ticket, but there's no guaranteed response time, so you can be stuck waiting around for answers when your store is broken and you're losing money.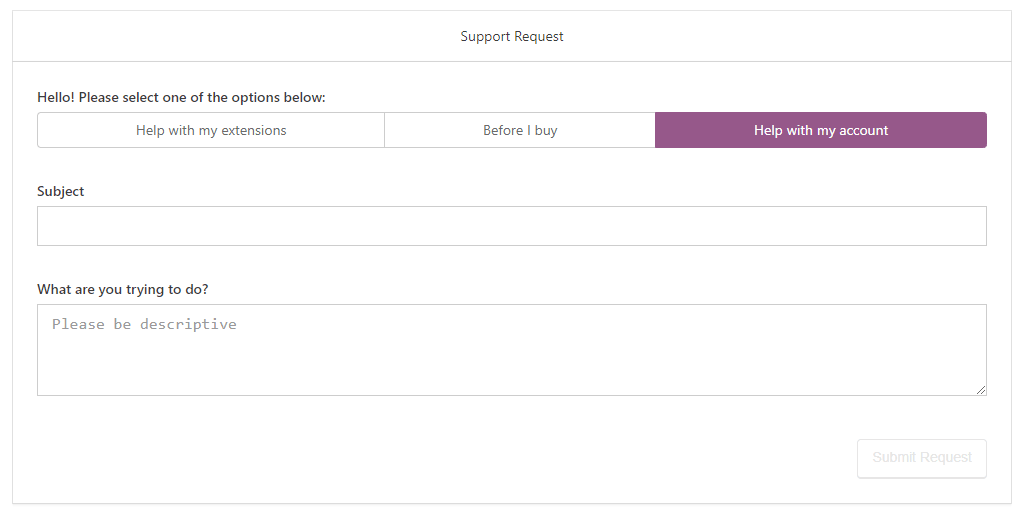 There is a WooCommerce section in the WordPress community forums where you can post problems. However, it's not very active, and it's not a reliable way to get a solution to an issue.
And the Winner Is…
Shopify, and it's not even close. Shopify offers the type of premium, 24/7 support you expect when paying for a product.
Shopify vs. WooCommerce: Which is the Best E-Commerce Store Platform?
In most cases,
Shopify is the better e-commerce platform
. It's easier to use, comes with more features, better support, and can even be cheaper than WooCommerce. Read our
Shopify expert review
or click the button below: But there are
three situations where WooCommerce can be the better choice
:
You already have a business site built on WordPress. If so, it's easy to install the plugin and you won't have to remake your website.
You don't want to use Shopify Payments (or can't), and the extra transaction fees you'll face will make Shopify much more expensive than WooCommerce.
You plan to blog a lot. While Shopify offers blogging features, WordPress can't be beat when it comes to blogging.
Want to learn more about WooCommerce?
Read our review
or click the button: Finally, let's end off by recapping the main differences between Shopify and WooCommerce:
Ease of use
Intuitive to get started with and use
Reasonably easy to use, but can be confusing if you're new to WordPress
Shopify – quicker setup and clearer first steps
Basic features included
Has all the features most online stores need
Has most basic features, but you need extensions for some (POS, fraud analysis, marketing, etc.)
Shopify – all essentials are built-in (although you can find extensions for WooCommerce if needed)
Themes
Over 70
Only 14, but you can use other WordPress themes
Shopify – better selection of themes specifically designed for the platform
Cost
Monthly plan cost
Payment processing fees (lower for high volume)
Transaction fees (waived if using Shopify Payments)
App store if you need extra functionality
Monthly plan cost
Payment processing fees based on processing provider
No transaction fees
Expect to have to buy at least a few extensions
Depends on your needs – Shopify is generally cheaper if you can use Shopify Payments; otherwise, WooCommerce usually works out to be cheaper
Support
24/7 live chat, email, and phone support
Ticket support
Shopify – more support options and more reliable