MochaHost is not the most well-known U.S. provider, but it is a bit of a hidden gem, selling budget-friendly hosting with a nice set of features for beginners and experts alike. Did you read my
in-depth review
on MochaHost and decide to give it a go? Why not? There's a massive 180-day money-back guarantee. If you're ready to get started, this article will take you step-by-step through the process to create an account.
Step One: Choose Your Hosting Package
MochaHost sells a range of hosting packages, from WordPress plans to dedicated servers and VPS. There's even a range of shared hosting plans (you can opt for a Linux-based cPanel plan or Windows ASP.net packages), so you have plenty of choices. Be sure to check what's included. With unlimited disk space and bandwidth, I almost opted for the base Soho plan, but it only comes with one domain and there isn't a one-click installer, so I decided to go for the slightly pricier Business plan.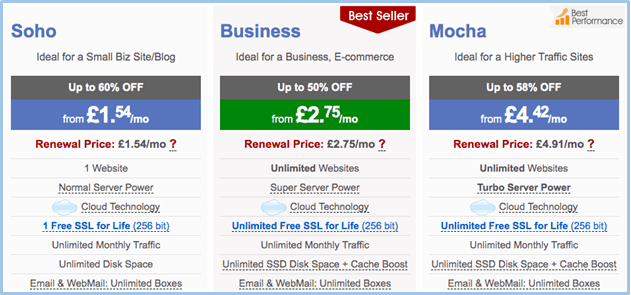 Step Two: Select Your Billing Cycle
There is a range of billing lengths, from one month to three years, with a discount of up to 50% on the lifetime cost for the longest term. In order to test the plan, I opted for the more expensive but lower commitment one-month term.

Step Three: Choose Your Domain
The next step offers you the choice to register a new domain (if you opt for one of the two larger packages, you'll get one free-for-life domain), transfer an existing domain to MochaHost, or use an existing domain without transferring it. I opted for the latter.

Step Four: Confirm the Details
On the next screen, you're given the opportunity to check the package details before moving on to purchasing. If everything looks okay, select
Calculate Totals
.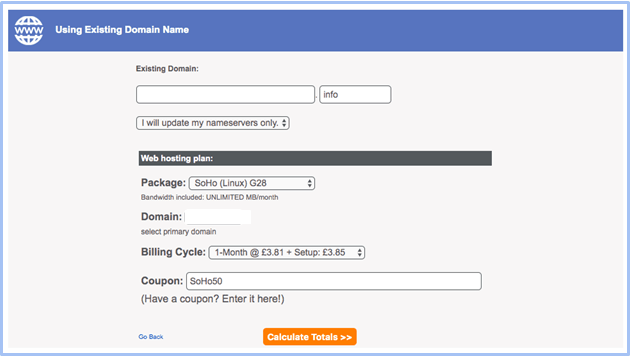 Step Five: Confirm Your Details (Again)
The next page displays the final package prices, and here's where you find there's a small setup fee. However, considering the monthly price is so cheap, it's understandable.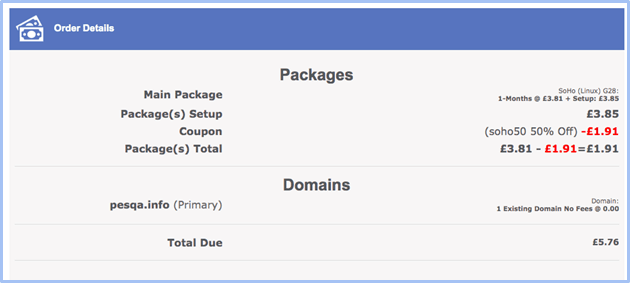 Step Six: Enter Your Personal and Payment Details
The next page is a long form for entering your personal details. It's nothing overly complex or unusual.
Step Seven: Order Confirmation
After the payment has gone through, you will receive an on-screen notification confirming the success of the order. And that's it—you've successfully and easily created an account with MochaHost.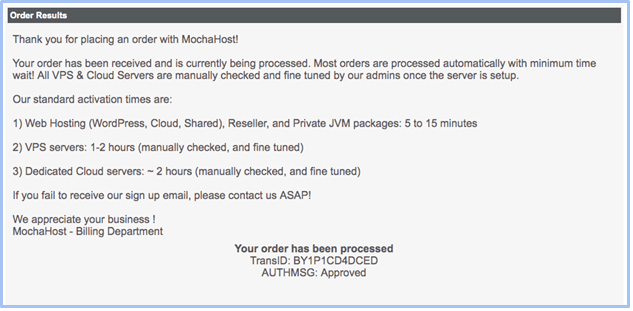 Simple and Straightforward
In all, it took me less than five minutes to create an account with
MochaHost
. I'd happily recommend the process to new website owners. If you're looking for a more advanced web host, read about
Vultr
. If you need more beginner features and you'd like a cleaner signup process, read about
FastComet
.