WordPress
 websites to look the best they possibly can. An excellent plugin can spell the difference between a so-so website and a great one – but with over 54,000 plugins in the WordPress ecosystem, it's hard to even know where to begin. Some plugins come with serious
bugs or misleading statements about what they actually can do
. Some aren't regularly updated to be secure and compatible with the latest technologies, and others are just a pain to work with.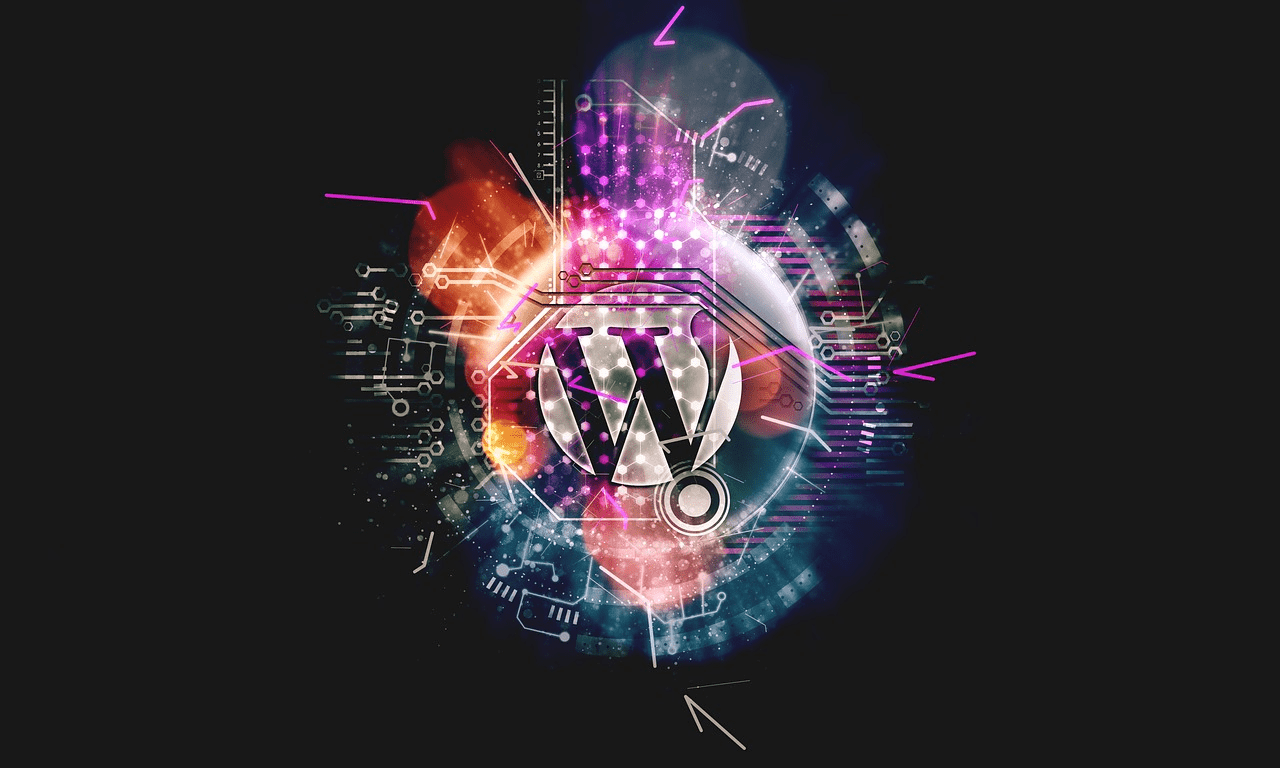 Fortunately for you, I've tested dozens of designer plugins to bring you this list of the five very best. On this curated list, you will find the tools you need to easily create websites with beautiful designs and useful features.
Stay Up to Date with Managed WordPress Hosting
When you have a lot of plugins installed on your WordPress site, just making sure they're always up to date and none of them conflict with each other can be a major headache. This is why many designers choose
managed WordPress hosting
plans. With a host like
Flywheel
, for instance, you won't have to worry about a thing. You'll have WordPress experts taking care of updates, security, and all the rest, so you can focus on the creative work you love. Flywheel is geared at designers, with specialized plans for freelancers and agencies.
The user reviews are excellent
, and have we mentioned site migrations are free?
Modula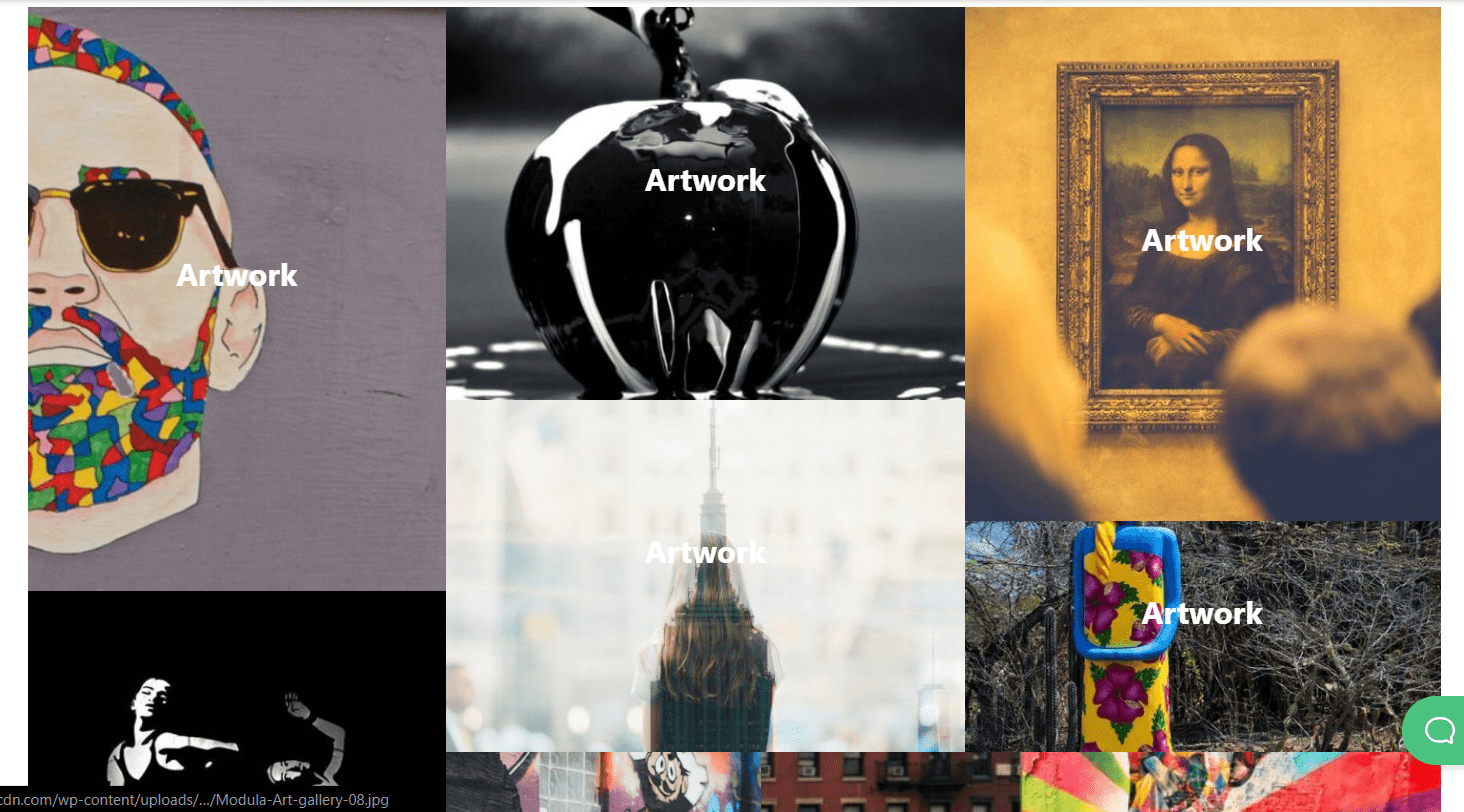 Modula is a gallery plugin for WordPress
. You can use it to quickly and easily create image galleries that are both attractive and interactive. One of Modula's best features – which makes it one of the best galleries for creative expression – is its large selection of effects, plus the ability to create custom ones. There are currently 40,000+ active installations of this plugin, and it's regularly updated with improvements.
Mobile-ready galleries
Six different lightboxes for your images
Custom captions with animations and effects
Galleries displayed inside WordPress widgets
Built-in social sharing buttons
Pros:
Modula provides a user-friendly interface which makes it not only quick and easy to use – building new galleries is even fun!
With plenty of different effects, animations, hover states, gallery layouts, and styles, you can create truly unique-looking galleries
One of Modula's most unique features is that it enables you to come up with your own image loading, animation, and hover effects
Although only yearly pricing is available, you get good value for your money when you purchase this high-quality plugin
Modula is one of the few image galleries with a real masonry gallery layout that lets you customize each image's dimensions with intelligent, random grids
Cons:
The free version is very limited in LightBox support, effects, and animations
The free version also limits you to 20 photos per gallery
Modula offers only yearly plans, which means you'll have to pay and commit to a longer term
The support channels are limited to email; although the website says live chat is available, it's actually just another form of ticket support
This plugin is best for you if you want to create beautiful and unique galleries on your WordPress website that truly feels alive, with plenty of hover states and animations. Multiple website licenses make it suitable for web designers.
Elementor Page Builder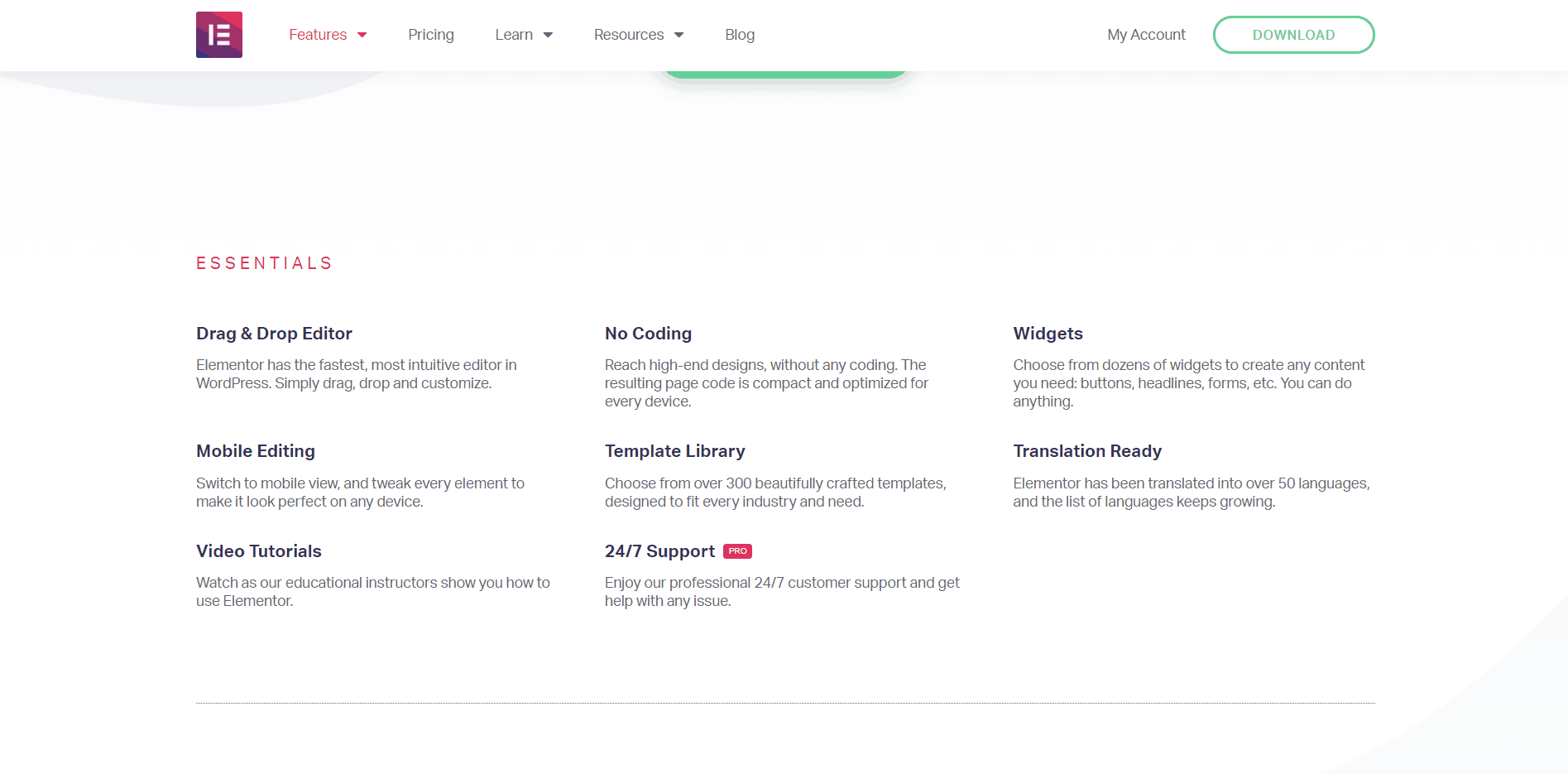 When you're a designer using WordPress, nothing could be better than a tool that allows you to quickly and easily create a website without sacrificing your ability to express your own creativity. What you need is a page builder plugin like
Elementor – one of the best around, with over a million active installations
.
A drag-and-drop webpage editor, with inline editing
Plenty of widgets to choose from and use in your designs
You can individually customize your webpage for different device views
Over 300 templates to start off your designs
Advanced form-building, with multiple types available
Pros:
Elementor offers some of the most affordable premium plans on the market
You'll enjoy working with the clean, modern, intuitive interface
On top of hotkeys for undoing or redoing changes, Elementor provides a great version manager to keep track of your progress
Over 300 templates, mostly beautifully made
Even with the free plan, you get access to the full drag-and-drop webpage builder and 30 of the widgets
Cons:
Styles don't always work correctly or as expected, especially when it comes to fonts and widgets, so you might have to spend a lot of time tweaking and making adjustments
There's no white-label option to make it appear like the creations are your own, which means it's not really suitable for resellers or web designers with multiple clients
The variety of marketing-oriented widgets isn't as good as some other builders, like Divi or Themify Ultra
This plugin is best for you if you want much broader customization capabilities (e.g., interactive widgets) than what's provided with the standard WordPress customizer.
Soliloquy
The creators of this plugin are more well-known for the popular Envira Gallery. However, Soliloquy is an equally good plugin that's specifically designed to help you create attractive image sliders for your websites. Although there are many such plugins and builders with similar functionality,
Soliloquy's focus on nice-looking sliders makes it particularly appealing to designers
.
Integration with WooCommerce to create product image sliders
Add-ons available for extra features
You can schedule slider animations and effects as well as carousel intervals
Drag-and-drop interface
Sliders are mobile-responsive
Pros:
Soliloquy is a highly optimized plugin that's geared for performance in terms of page load speed and search engine optimization
The drag-and-drop interface, which you don't see often with slider plugins, is an intuitive and fun way to create your sliders
Sliders created with Soliloquy are automatically mobile-responsive and usually look great on all devices
Although Soliloquy has premium plans, you can keep using the premium features if you cancel your subscription (minus future updates and support)
Soliloquy supports sliders for different types of media, including various image formats, video, and even PDFs
Cons:
Soliloquy's free plan is very limited in terms of features and its premium plans are relatively expensive
Especially considering the price point, it's disappointing that there aren't more default slider types, such as accordions
Although Soliloquy offers very handy add-ons, you won't have access to many of them with a Basic or Plus plan
If you have plenty of images on your website and you want to showcase them in attractive and functional image sliders, this is the plugin for you.
Page Builder by SiteOrigin
This page builder plugin is another one of the most popular plugins of this kind for WordPress, with over a million installations. With its unlimited free license, it's a relatively simple page builder with a beginner-friendly approach. However, it still has its die-hard fans – maybe due to its range of premium add-ons.
An actively developed free WordPress plugin
Live editing lets you see your changes in real-time
With the history browser, you can manage versions and rollback
Free widget plugin
Can be used in 17 languages
Pros:
Despite being a free plugin, Page Builder is regularly updated by its developers to keep it compatible and secure
The Page Builder interface is very simple and completely beginner-friendly
While you can purchase additional add-ons and premium support, you get full access to Page Builder's functionality and features without paying a cent
The polished infrastructure is efficient and lightweight and doesn't affect your site performance
Page Builder is one of the first page builder plugins with a long and reputable history of reliability and performance
Cons:
While the interface is very beginner-friendly, it's not the most modern, creative, or inspiring, and may feel a bit out of date
Most other page builder plugins come with the widgets built-in, but with SiteOrigin's, you'll need to add them through a separate plugin
If you don't purchase premium support, you'll have to rely solely on the community support forum for help
This plugin is best for new designers who might not yet have the budget or skills for a premium builder and prefer free, open source products.
ShortPixel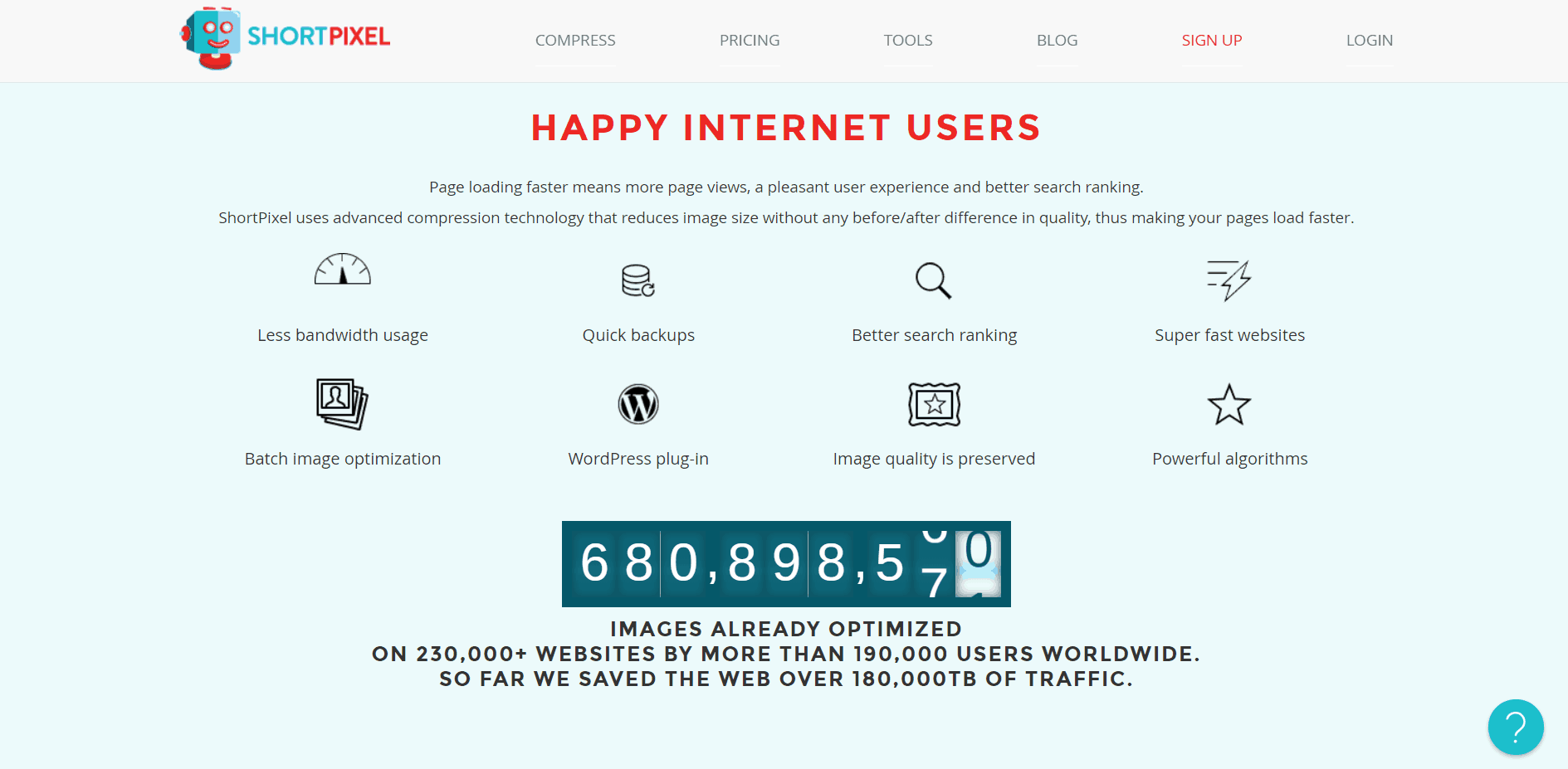 If you're a designer, you probably have an abundance of images on your website. You might assume that visitors will understand if your webpages take a bit longer to load. However, this is seldom the situation.
A large number of images with large file sizes can really hurt your webpage load times
. It's known that 40% of people leave websites that take longer than three seconds to load – and not only will you lose visitors, but you'll also be penalized by search engines. A great image optimizer like ShortPixel can help you mitigate the damage and ensure a better user experience, with favorable search engine rankings.
Support for lossy, lossless, and glossy image formats
One-click backup and restore
Automated image optimization
The ability to work with other galleries and sliders, like NextGEN or Foo Gallery
Compatibility with retina images
Pros:
PDF optimization is a rare feature, and it can be especially useful if you upload large documents or even PDF presentations
The automation feature by is easy to set up and will save you lots of time
There are monthly plans (which you can cancel anytime), as well as one-time plans to suit different budgets and needs
ShortPixel provides fantastic technical customer support, with knowledgeable staff and direct contact with actual developers
Except for the limitation on the number of images you can optimize, the free plan comes with quite an extensive range of features
Cons:
The free plan is limited to only 100 images per month, which may be too little if your website's primary focus is images or photos
Although ShortPixel is one of the best around, there are plenty of free image optimizer plugins with no limits, such as Imsanity
There's a known issue whereby other plugins can "reset" your optimized images, causing you to have to optimize them all over again
If you want to include many images on your website without negatively affecting your webpage performance, this is the plugin for you.
Support for most image types and automation make it a must-have tool
.
Build Designer-Worthy Websites with These Top WordPress Plugins
For a quick breakdown of each plugin, check out the table below. One of my special considerations is
whether the plugin offers multi-site licenses
, as designers may own or administrate multiple websites at a time.
| | | | | |
| --- | --- | --- | --- | --- |
| | Free | Multisite Licenses | What's it for? | Key Feature |
| Modula | Free and premium plans | Yes, up to unlimited | Creating beautiful galleries with plenty of effects | 15 image hover effects and support for six LightBoxes |
| Elementor Page Builder | Free and premium plans | Yes, up to unlimited | Building your own unique page from scratch | 80+ Widgets to help build your pages |
| SiteOrigin | Free and open-source | Yes, up to unlimited | Building pages with a drag-and-drop interface | Completely free with free widgets |
| Soliloquy | Free and premium plans | Yes. WordPress MultiSite is also supported | To create visually attractive sliders | Make sliders for different formats like images, videos, and PDFs |
| ShortPixel | Free and premium plans | Yes (unlimited sites even on a free plan ) | Optimize images to improve performance | Supports multiple image formats and PDFs |
Each of the five plugins I mentioned is one of the best — if not the best — in its respective category. It's almost guaranteed that as a designer, you'll need these plugins' functionalities at some point, maybe even on the same website. So, whether you want beautiful interactive galleries, custom-built pages, performance-optimized images, or beautiful sliders, these plugins have you covered. Another important type of plugin is website monitoring tools. If you're serious about analyzing the performance of your website over a long period in terms of traffic, visitor behavior, and performance, then you'll probably want to invest in one of these
best WordPress website monitoring tools and plugins
. Want to learn more about WordPress?
---
Source
https ://neilpatel.com/blog/speed-is-a-killer/