there are only a few builders that can give you comparable functionality without the same downsides.
Specifically:
Wix's lack of responsive templates can be a pain.
Plus, I find Wix's blogging features cumbersome. And if you're a total beginner, the sheer number of Wix's customization options might be overwhelming.
Many builders that beat Wix on certain things are still worse than Wix in other essential areas.
So before you rush to shell out time and money on another site builder, you need to make sure it won't turn out worse than Wix.
To help you make a more informed decision, I tested all the major Wix competitors
to see which ones perform as well as or better than Wix. While no single website builder has it all, one of these could be the right fit for your needs.
Short on Time? These Are the Best Alternatives to Wix in 2023:
Squarespace – The best overall Wix alternative thanks to its beautiful templates and strong business tools.
SITE123 – An easy-to-use builder that can get your site online faster than Wix.
Zyro – A great budget option with AI tools that can help you design and improve your site.
What We Look For in the Best Alternatives to Wix
Because it has so many advanced features, replacing Wix can be difficult. I wanted to make sure the Wix competitors I recommend outperform Wix in some areas. So here's what I looked out for when compiling this list:
Responsive templates. Wix's templates aren't 100% responsive – meaning you have to configure the mobile version of your website separately. The options I've listed here give you responsive templates that look great on all devices.
Low prices. Wix has a robust free plan, but is a bit pricey once you upgrade, especially to get more advanced features. So I looked out for website builders that are more cost-effective.
Customer service. If you're new to website building, you'll probably get stuck a few times. Unfortunately, contacting Wix's customer support can be a real headache. I've only listed services with reliable support.
Ease of use. Wix's drag-and-drop editor makes site-building easy and even fun. To recommend worthy alternatives, I had to make sure they also help you quickly build and launch websites. No coding experience needed. Some are even easier than Wix, too!
E-commerce features. If you're gonna be paying for a site builder, it better have a way to make you that money back. Some options here offer more advanced e-commerce tools than Wix, or offer these tools at lower cost.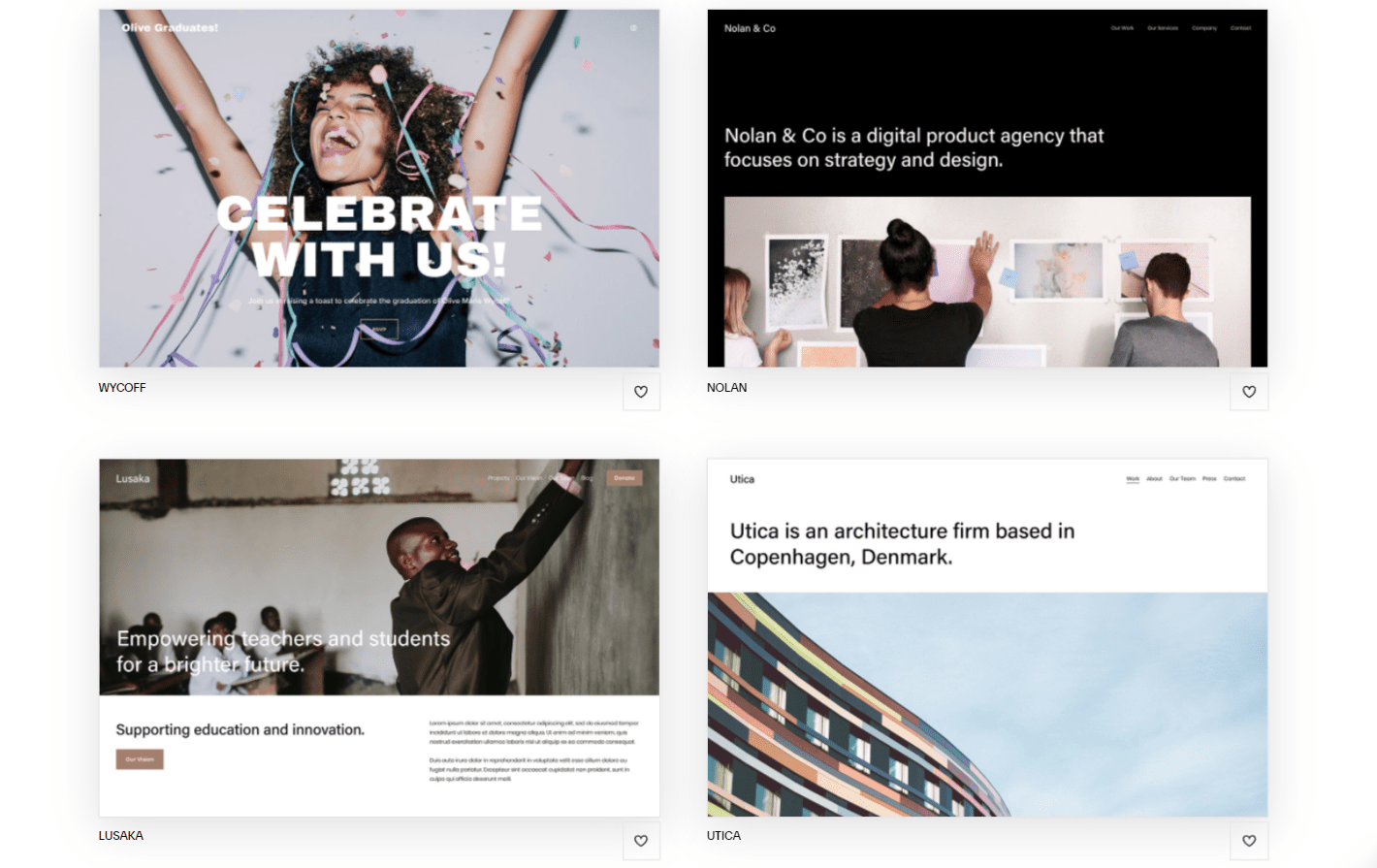 Squarespace offers many features and many professionally-designed templates – just like Wix. But
what gives Squarespace the edge is how it prioritizes template quality over template quantity
to give you a significantly smoother site-building experience.
Squarespace's third-party extensions always integrate seamlessly with your site
– unlike with Wix, where site visitors can tell when your site redirects them to an external service. Squarespace also offers strong built-in features on all plans, like map and scheduling blocks, so you don't need many of installing apps. And if you're worried about getting support, don't be. Squarespace's customer support is more reliable and helpful than Wix. I know because I tested both. Many times. Although Squarespace doesn't have a free plan, you can
try Squarespace risk-free with a 14-day free trial
. If you need a professional-looking website with advanced functionality, its plans offer great value for money.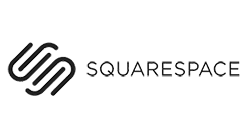 Save up to 30 % on your Squarespace plan today!
Plus get a free domain for one year!
1031 users used this coupon!
Features
Mobile-responsive templates. Squarespace's famous templates always look good on smartphones and tablets. Not just that, you can switch your template at any time without losing site content, unlike with Wix.
Unlimited storage. Unlike Wix, Squarespace offers unlimited storage and bandwidth on all plans. This makes Squarespace pretty cost-effective if you're building a visual portfolio or intend to upload lots of video files to your website.
Good blogging features. It's a lot easier to manage a blog on Squarespace than Wix. Your readers don't have to create accounts to comment on your posts. You can also schedule your posts, add categories, and even design blog posts the same way you would a web page.
Squarespace Scheduling. With Squarespace Scheduling, your clients can easily schedule appointments with you, and you can offer subscription-based packages (among other things).
Want to learn more? Check out our expert Squarespace review
.
Templates

140+

Storage space on cheapest plan
Unlimited
Ecommerce features

Yes

Starting Price

$

16.00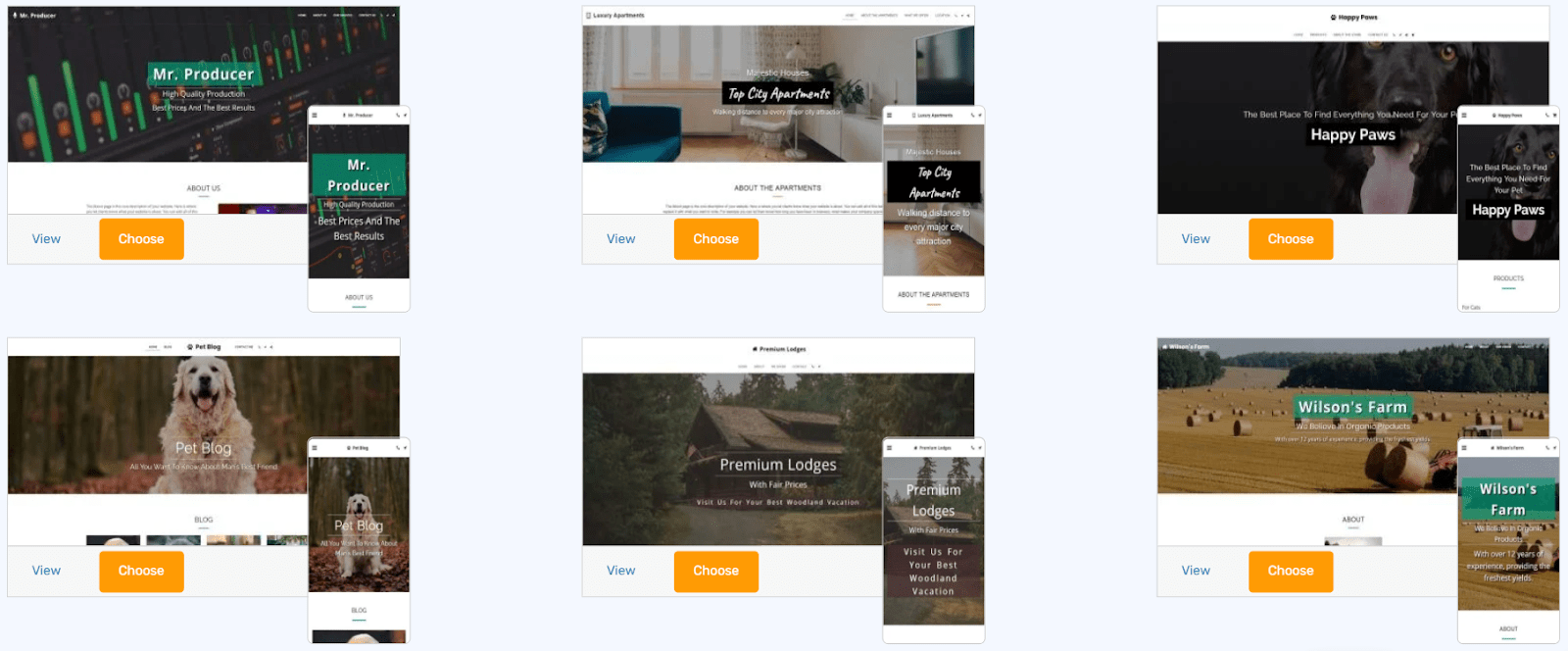 SITE123 is not much, and that's precisely why it's perfect for beginners, or anyone who wants to get online fast. As an added bonus, you can
access all 180+ templates on SITE123's free plan
, as well as most of the site editing tools. SITE123's templates do tend to look similar – but the essential thing is,
all SITE123 templates are mobile-responsive, unlike Wix's
. Plus, the templates have a straightforward layout, which speeds up the editing process. Although SITE123 doesn't have a lot of advanced features, all the essentials are there. For example,
you can add several different types of contact forms, let clients book appointments, or sell event tickets
. If need be, you can integrate third-party plugins (mostly related to marketing) to add more functionality to your site down the road.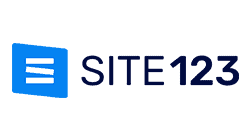 This Black Friday/Cyber Monday, SITE123 is 50 % OFF!
Save 50 % when you sign up for SITE123's annual plan
76 users used this coupon!
Features
Multiple page layouts. SITE123 offers pre-built page layouts for different functions, so you can change the structure of your page with a couple of clicks. The Gallery section alone has nine layouts ranging from carousel to grid views.
Simple point-and-click editor. SITE123's editor is even easier to use than Wix's. You can add and delete content blocks with a click, and even edit multiple site elements in one window. It's great for setting up a good-looking website fast.
Multilingual support. You can display your SITE123 website in up to 5 additional languages. Just bear in mind that this is only available on SITE123's premium plans.
E-commerce tools. SITE123 automatically sorts your products into categories and lets you process an unlimited number of orders per month on the Gold plan. Your transactions are also protected with SSL encryption so your customers can shop securely.
Read our detailed SITE123 review to see more features
.
Templates

180+

Storage space on cheapest plan

250MB

Ecommerce features
Yes
Starting Price

$

12.80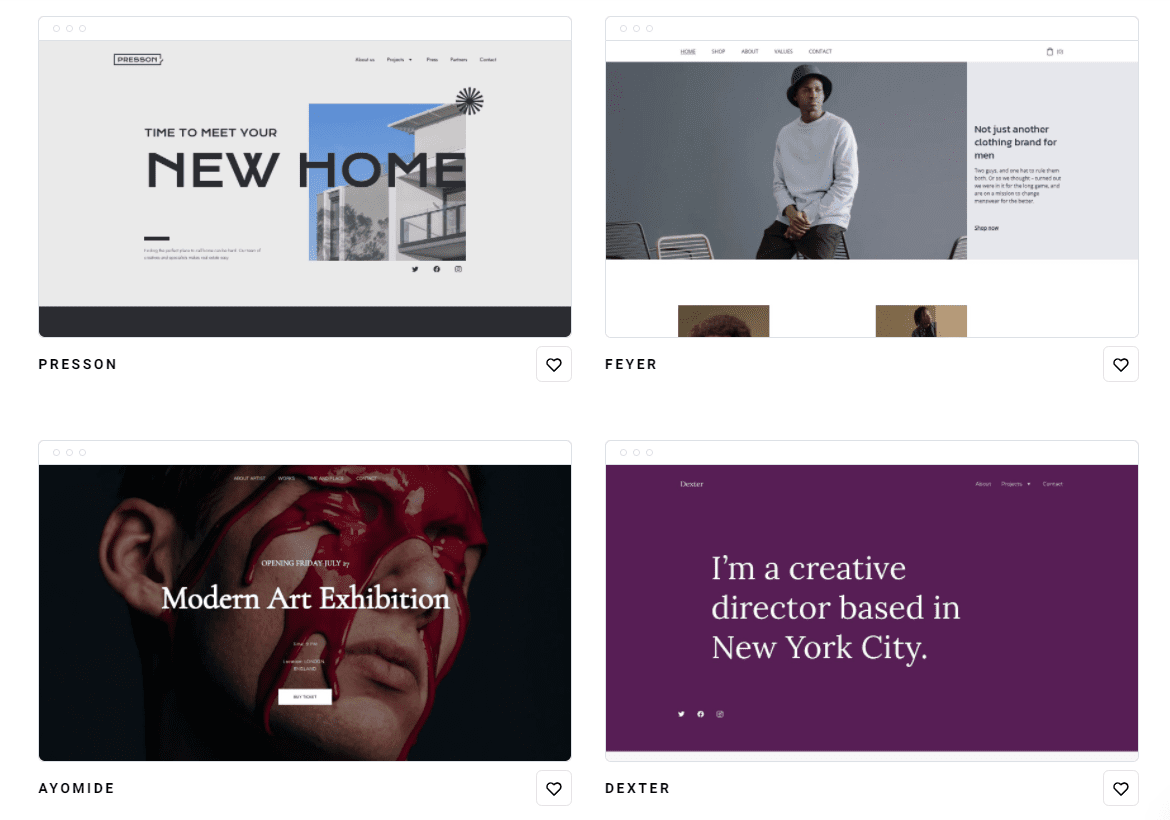 Zyro is super easy to use and is one of the best platforms for getting a site up quickly.
If you want a pre-built site, Zyro can auto-generate one based on information you provide.
Zyro also has some interesting AI tools, like a blog title generator, that can save you time. However, the trade-off is that it's rather light on customization options.
Zyro doesn't give you as much design freedom as Wix, for example
. That said, all plans get fairly robust SEO and marketing tools. Zyro also includes free SSL certificates with all plans. Thanks to
Zyro's 30-day money-back guarantee
, you can test it first before committing. But in general, Zyro is already one of the most affordable builders around – and it's certainly more affordable than Wix.
Features
AI Tools. The AI Writer will generate content based on your industry. The business name and slogan generators can help you get started if you're stuck. And the AI heatmap even helps you optimize your site for conversions.
Great SEO tools.  All plans come with Google Analytics. All plans also get retargeting tools for reaching visitors who didn't convert right away, as well as live chat integration with Facebook Messenger and WhatsApp.
Mobile-friendly templates. I have to say, Zyro's templates are not simply mobile-responsive, but beautiful too. You can also edit the mobile version of your site separately from the desktop version. This gives you the option to add elements better suited to smartphone screens.
E-commerce. Zyro lets you take payments starting from its second tier, which means Zyro's starting e-commerce plan is far more affordable than Wix's equivalent. Depending on the plan, you can use up to 70 different payment gateways, and sell in different languages.
Find out more in our full Zyro review
.
Templates

100+

Storage space on cheapest plan

Unlimited

Ecommerce features
Yes
Starting Price

$

2.61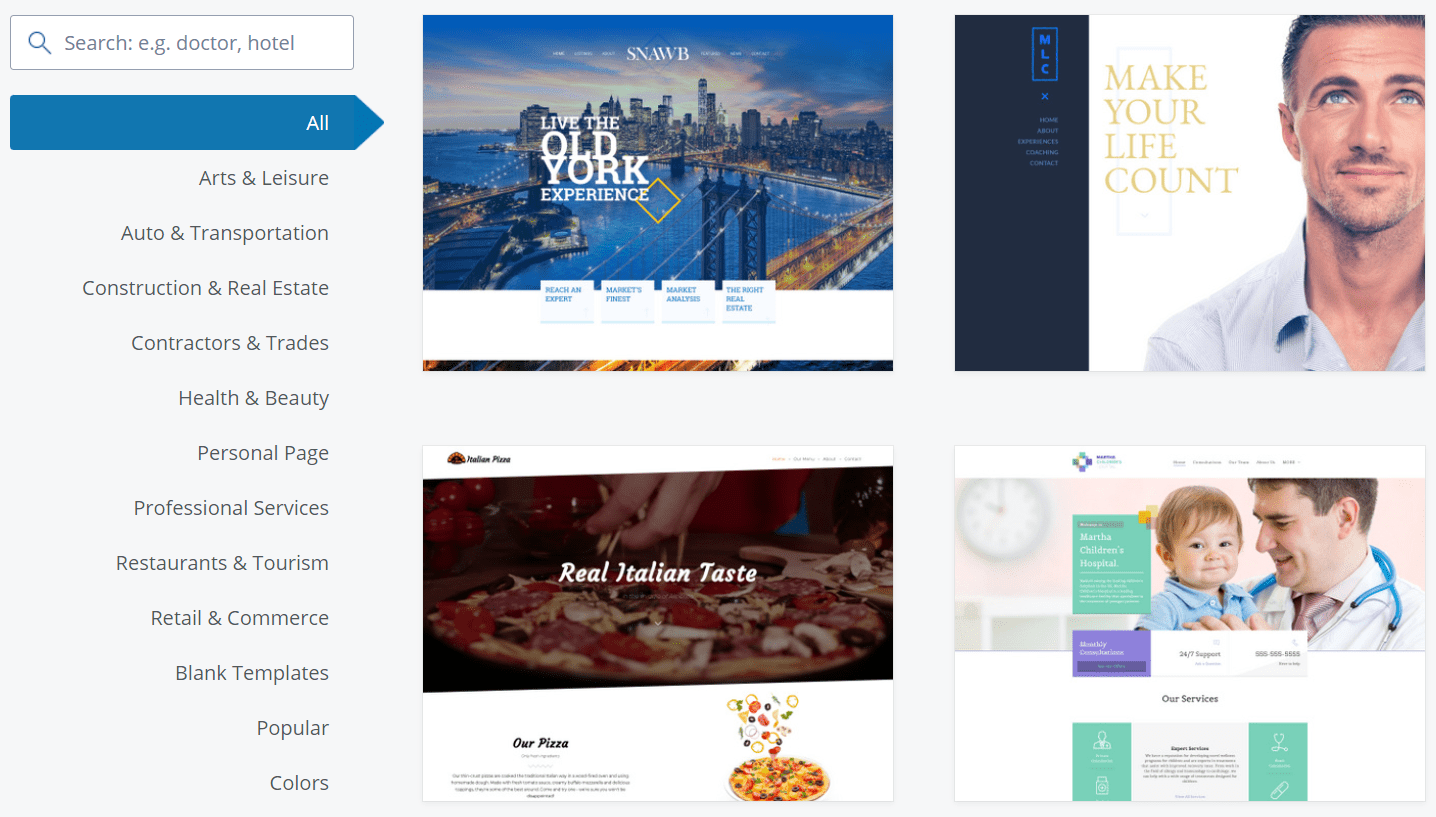 If you need a simple site and need it to be cheap, IONOS is a good Wix alternative. You can
build a professional site for just
$
6.00
per month
(with a free custom domain included
,
if you purchase the annual plan). Plus, IONOS has a 30-day money-back guarantee, so you can try it first.
IONOS has two site builders: MyWebsite Now and MyWebsite Creator
. MyWebsite Now is perfect for beginners, but has limited templates. MyWebsite Creator has more templates, but is best for experienced designers and agencies – you can use it to edit your site's HTML and CSS.
IONOS also supports multilingual sites, providing automatic translations for up to 60 languages.
This will be a handy feature if you want to reach an international audience. Other than that, IONOS doesn't have many advanced features. However, its simplicity and low price tag can make it a very cost-effective Wix alternative.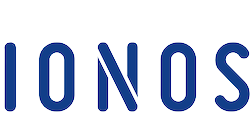 Save up to 80 % on your IONOS Website Builder plan!
Limited-time offer - Don't miss it!
43 users used this coupon!
Features
Professional email. All IONOS plans offer professional emails – for example,

[email protected]

– to help you establish brand trust and promote your business.
SEO and marketing tools. There's an integrated newsletter tool you can use to send out business updates or offer limited-time discounts. IONOS also integrates RankingCoach – an app to help you set up and improve your site's SEO.
E-commerce. You can add an online store to your website on all plans. IONOS supports multi-channel selling, and you can easily create discount codes. It also has a mobile app where your store managers can attend to orders and update products.
Automatic image optimization. IONOS automatically resizes images on a page depending on your site visitor's device. This helps your site load quickly at all times.
Learn more in our comprehensive IONOS review
.
Templates
100+
Storage space on cheapest plan
Unlimited
Ecommerce features
Yes
Starting Price

$

6.00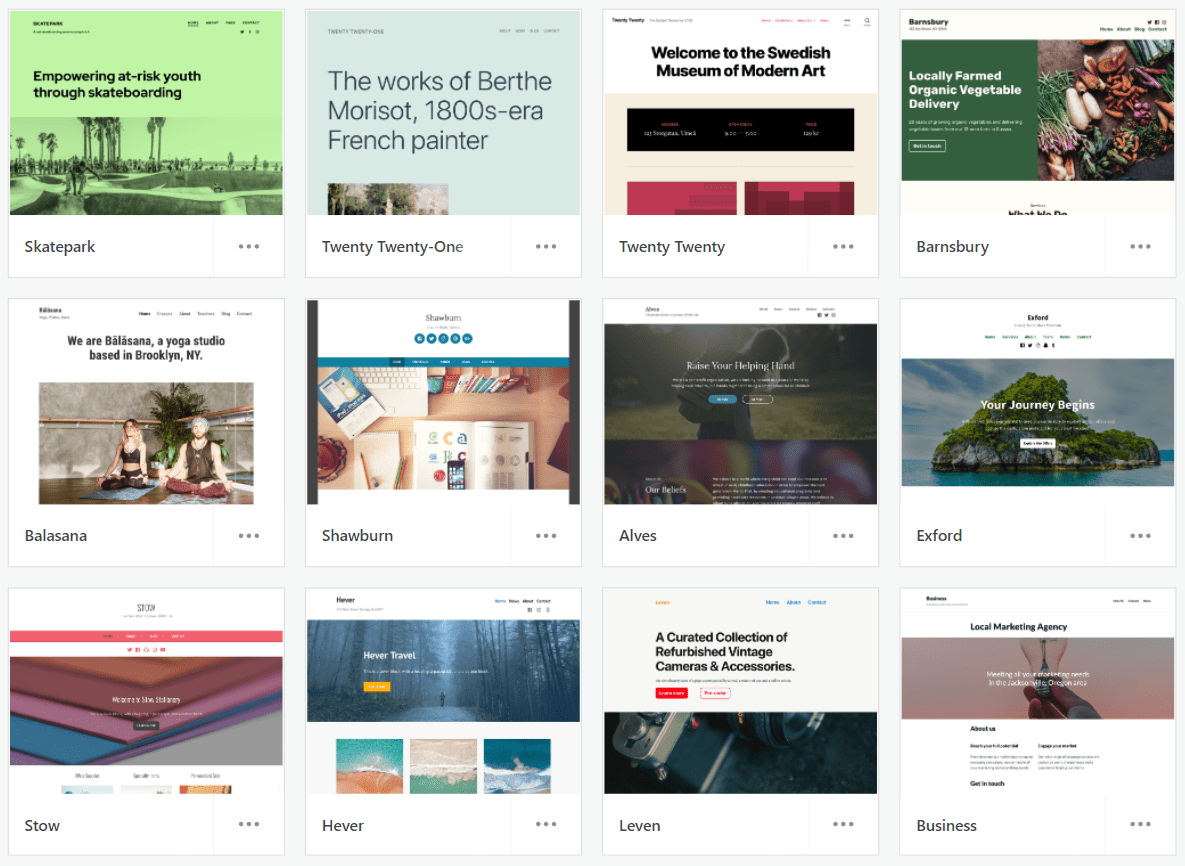 WordPress.com is one of the most powerful website builders aside from Wix.
You can build anything, from a simple portfolio site to a news site with tons of content. Despite the impressive features, WordPress.com's paid plans start at a much lower price than Wix's. You can also
use WordPress.com's free plan as long as you want
.
WordPress.com has strong content management tools, which make it excellent for managing blogs.
You can create profiles for multiple authors, organize posts via tags and categories, and schedule blog posts in advance. WordPress.com does have
a higher learning curve than Wix.
There are two editors: one block editor for creating posts and pages, and a theme editor for sitewide changes. The block editor has unique strengths (discussed below), but if you prefer a single drag-and-drop interface, WordPress.com may take getting used to.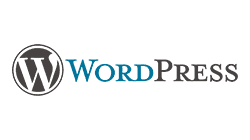 Get a FREE domain + hosting with any WordPress annual plan!
This exclusive offer is only available for your first purchase.
1500 users used this coupon!
Features
Gutenberg editor (block editor). With the Gutenberg editor, you add various content blocks (like images, headings, text, etc) to your page, then click them to edit their characteristics. Because this editor is also used for blog posts, you can easily make very engaging blog content.
Inexhaustible plugins. WordPress.com's plugin market has thousands of third-party tools, many of them free. There's a plugin for everything – from building forums to optimizing images – but you need the Business plan or higher to access them.
Unlimited bandwidth. WordPress.com doesn't limit bandwidth – even on the free plan, whereas Wix limits bandwidth on most plans. This means a Personal WordPress.com site can support more monthly site visitors than its Wix equivalent, and for a lower price.
Affordable e-commerce. WordPress.com's cheapest paid plan can accept payments, and it costs far less than Wix's cheapest e-commerce plan. All plans also let you charge for subscriber-only content, but the Business and eCommerce plans are best for fully-developed stores.
Check out our in-depth WordPress.com review for more details
.
Templates
250+
Storage space on cheapest plan

3GB

Ecommerce features
Yes
Starting Price

$

45.00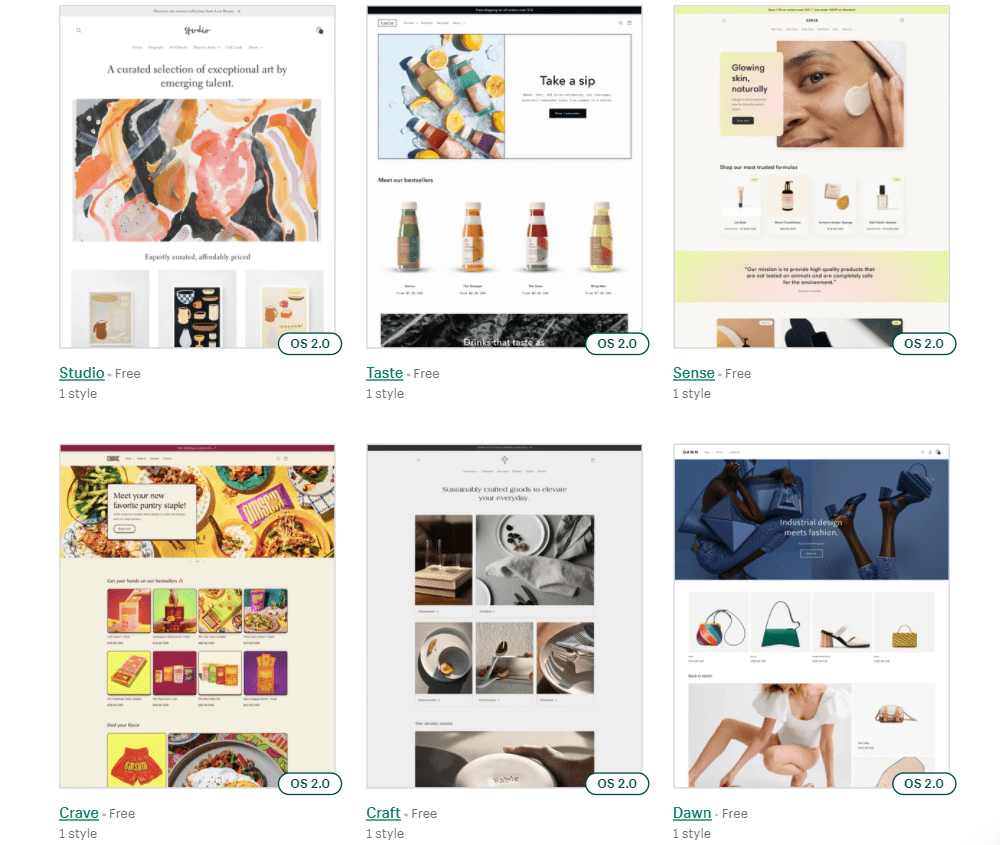 Shopify is an all-in-one e-commerce solution. Thanks to its strong features,
it's better suited for medium and large stores than Wix.
Yet despite the features, it's still intuitive: it's easy to add products, name them, indicate their categories, and add prices. You can test it first, too:
Shopify's 14-day free trial doesn't need a credit card
. Some of Shopify's powerful business features include automatic shipping rate calculation, fraud analysis, and multi-channel selling (channels include Amazon, Walmart, eBay, and social media platforms).
You can even embed your Shopify store products on your other websites.
However, Shopify's costs can add up. Aside from the cost of its plans, most of its templates start from $180 – though they do look good, and there are a few free ones. Additionally, all Shopify plans pay transaction fees. So
Shopify is well-worth it for some stores, but not all.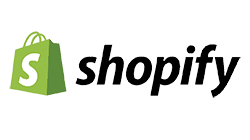 Save up to 25 % on your Shopify plan!
Limited-time offer - Don't miss it!
293 users used this coupon!
Features
Multiple payment gateways. Shopify supports over 100 payment gateways across all regions, including PayPal, Braintree, Amazon Pay, and Stripe. However, Shopify imposes transaction fees on sales made via third-party payment gateways.
Shopify App Store. You can integrate over 4,200 apps with your Shopify store. There are apps for everything, but particularly for shipping and marketing services, like ShipStation and Mailchimp.
Shopify POS. If you also have a brick-and-mortar store, you can keep your in-person sales and inventory in sync with your virtual sales, thanks to Shopify point of sale (POS).
Marketing tools. All plans get abandoned cart recovery, which lets you send reminders to customers who add products to their cart but don't complete the purchase. You can also create discount codes and gift cards on all plans.
Read our expert Shopify review for more details
.
Templates
70+
Storage space on cheapest plan

Unlimited

Ecommerce features
Yes
Starting Price

$

29.00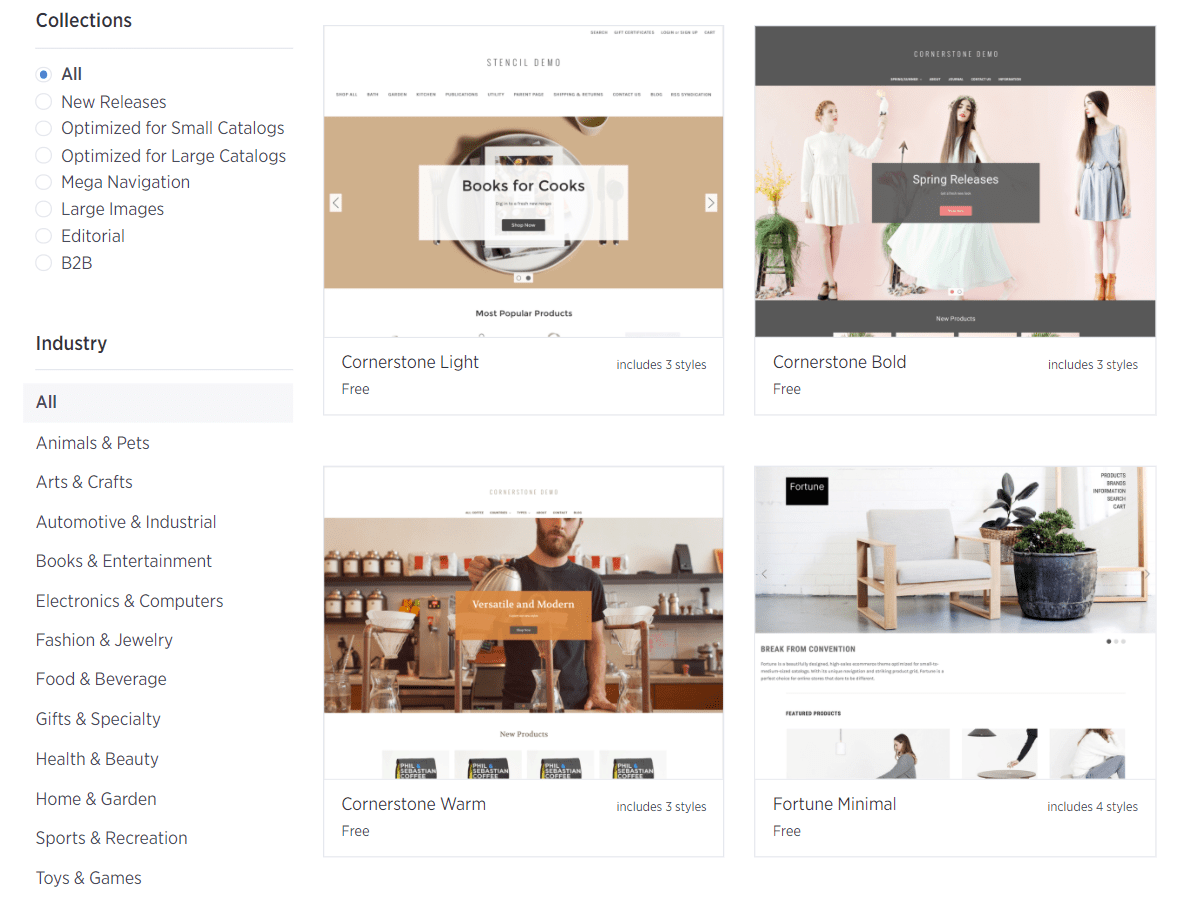 Like Shopify, BigCommerce is an all-in-one e-commerce platform. It offers many of the same features as Shopify, so it's also better for large stores than Wix. You can
use BigCommerce's 15-day free trial
 to test things out first.
BigCommerce is particularly an excellent option for clothing stores
. You can indicate variants of products available in different colors, sizes, and materials – vital information for online shoppers (like me), and something that Wix limits. I also like that BigCommerce doesn't charge transaction fees (unlike Shopify). But I have to say – this platform is not for everyone. Learning how to use the features takes some effort, and if you don't own a large online business, they may be overkill anyway.
BigCommerce is especially suited for international retailers.
You can even create separate versions of your store for different regions.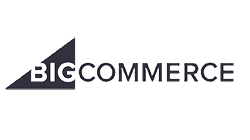 Save up to 10 % on your BigCommerce plan!
Limited-time offer - Don't miss it!
68 users used this coupon!
Features
Customer Groups. Segment your customers into distinct categories so you can sell and market to them more effectively. Utilize this feature to develop unique mailing lists or membership groups.
Multi-channel integration. BigCommerce integrates multiple marketplaces (including Amazon, eBay, and social media platforms) to help you sell on other marketplaces, and keep all your sales across platforms in sync.
Google AMP. Some BigCommerce themes support Google AMP, which can help your site quickly load on mobile devices and rank higher in search engine results.
Mobile app. You can utilize BigCommerce's mobile apps to actively manage your store and sales. Specifically, they offer a convenient way to receive site analytics updates while you're on the move.
Learn more in our expert BigCommerce review
.
Templates
160+
Storage space on cheapest plan

Unlimited

Ecommerce features
Yes
Starting Price

$

29.00
So, Which Wix Alternative Is the Best?
Let me start by saying
all these website builders are great options for creating functional websites and online stores
. That said, picking the right one for you comes down to your needs.
If your priority is a beautiful site, use Squarespace
. Squarespace's designs are more attractive than those of Wix, and they're always mobile-friendly. Squarespace also offers a wide range of built-in tools for setting up a polished portfolio or a classy online shop. If you're more interested in launching your website quickly and easily,
SITE123 is the fastest way to build a functional site
. Its editing interface and customization options are simpler than Wix's, which is good for beginners. It offers an app market to help you extend your site's functionality.
WordPress.com is best for blogs
, especially if you want to run a blog affordably. It's also a good all-around builder if you want Wix's power, but at a lower cost. It's very scalable, as on some plans, you can install as many plugins as you need to build a complex website. Lastly, if Wix's e-commerce tools are too limited for your business,
Shopify has everything you need for an online store
. Here's a table to help you make a faster decision:
Free Plan
Best Feature
Best For
Starting Price
Squarespace

✘

Attractive, modern templates

Creative professionals or agencies in need of portfolios

$

16.00

SITE123

✔

Uncomplicated point-and-click editor

Businesses that need to get online fast

$

12.80

Zyro

✘

Helpful AI tools

Businesses that need assistance with SEO and marketing

$

2.61

IONOS

✘

Cheapest paid plans

Businesses on a tight budget

$

6.00

WordPress

✔

Content management tools

Blogs and content-heavy sites

$

45.00

Shopify

✘

Extensive e-commerce tools

Medium to large online stores

$

29.00

BigCommerce

✘

No transaction fees

Large online stores

$

29.00
FAQ
What is the best Wix alternative in 2023?
It depends on what your main concern with Wix is. If you find Wix too complicated, SITE123's point-and-click editor is a perfect alternative. If you don't like Wix's templates, Squarespace templates are famously beautiful. The other builders listed here also outshine Wix in ease of use, pricing, and e-commerce.
Is Wix worth paying for?
Wix is usually worth paying for because its paid plans offer built-in marketing tools, e-commerce tools, and powerful apps like Wix Hotels and Wix Bookings. That's all on top of its advanced drag-and-drop editor, and huge template selection.
What are the limitations of Wix?
Not all Wix templates are mobile-responsive. This means you'll need to edit the mobile version of your site separately from the desktop version, which is cumbersome. Wix's blogging tools are also rather basic (WordPress.com is a better choice for blogs). And because Wix has a lot of pricing plans, figuring out the right one can be difficult.
Are there other free website builders like Wix?
Yes! SITE123 and WordPress.com also offer free plans, although those plans have fewer features than Wix's. But all free plans come with big limitations, so if you need your site to look professional (with at least a custom domain name), you'll want to upgrade to a paid plan. You can check out our list of the top website builders for 2023 for more options.