it's not for everyone
. Render does require a certain level of technical skill to be able to use, and while it offers a comprehensive library of support documentation, human support may be a little harder to come by.
If you're just starting out with cloud computing, Render may not be for you.
While Render does offer flexible plans,
maybe you're looking for more freedom over your cloud server, or simply need more power than what Render can offer
. All these are valid points for choosing an alternative cloud host for your website or app.
I've tested all the major Render alternatives and narrowed the list down to the top five cloud hosts.
These hosts range from budget-friendly DIY servers to moderately priced managed services. Some of them are super user-friendly, while others are a good fit for developers and advanced programmers.
Short on Time? These Are the Best Alternatives to Render in 2023:
Kamatera – Highly customizable and easily deployed cloud configurations with multiple server locations around the globe.
Liquid Web – User-friendly cloud hosting plans loaded with features.
Cloudways – Managed cloud hosting for some of the biggest cloud computing services in the world.
What We Look For in the Best Alternatives to Render
To make the list, the web hosting services need to have these features:
Scalable plans. I looked for hosts that offer a variety of scalable plans that can be adjusted on demand. I also made sure that these hosts provided plans with enough resources for large projects or enterprise-grade sites.
Ease of use. Render is developer-friendly, but it does require a technical background to get the best out of it. So if you're just starting out or don't have the time to manage your server, you'll find these Render alternatives are beginner-friendly or offer fully-managed services.
Responsive support. Although Render has an active community forum and comprehensive Help Center, its email support is very slow. That's why I've chosen hosting services that offer responsive support through other channels like live chat and phone support.
Free trial or refund. Render offers a free trial, but its paid plans are non-refundable. I tried to select alternatives that also offer a free trial, free plan, or a money-back guarantee.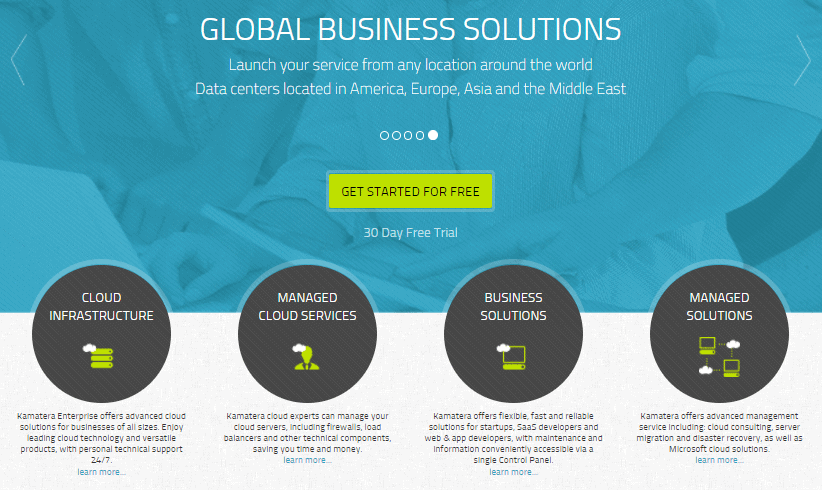 Kamatera specializes in easily deployable, highly advanced cloud-based hosting solutions. It operates out of a global network of data centers spread across North America, Europe, and Asia.
Kamatera's fully customizable servers
 are unmanaged, but you can add managed hosting at an additional cost per month.
Through a user-friendly management portal, you can easily scale your setup to fit your changing demands – whether this means more or less resources, it's up to you.
In other words, your initial setup is never set in stone.
You also have the freedom to remove servers as required (at no extra charge), stop and restart your servers at any time, add as many databases as you want, and assign roles to collaborators. Kamatera lets you choose billing by the hour or by the month. And unlike most hosts, Kamatera's maintenance services, such as system checks, are charged by the minute.
This payment model ensures that you're only being charged for the resources that you're using.
On top of all this,
Kamatera offers a 30-day free trial
so you can test its services. Free trials come with the use of 1 cloud server, 100GB block storage, and 1000GB outgoing internet traffic. This is a great opportunity to try Kamatera out before making any serious commitments.
Features
24/7 tech support. Kamatera's technical support team is available around the clock through phone, email, and support ticket. All channels are quick to respond, and I've never had an issue go unresolved.
A lot of resources. While Render's custom plans support up to 64 CPUs and 512GB of RAM, you might need more. And Kamatera has more – burstable server plans offer up to 104 vCPUs, 524GB of RAM, and 4TB of storage, with the option to add up to 12TB more.
Basic and extended management. Kamatera has two tiers for managed services. The basic plan is loaded with useful services, including operating system security upgrades and software patches, load balancing setup, on demand or scheduled daily backups, and firewall setup and monitoring.
Get started in minutes. With Kamatera's Express service, you can deploy a server in minutes, and duplicate it in seconds. You can also choose from a handful of preconfigured servers – but just like everything Kamatera offers, you'll be able to customize it before deployment.
Read our full Kamatera review for performance details
.
Resources on basic plan

1 vCPU, 1024MB RAM, 20GB storage, 5TB bandwidth, 1 IP, 1 OS

Data center locations

US, Canada, the Netherlands, Germany, UK, Israel, Hong Kong

Managed plans?

Available

Starting price

$

4.00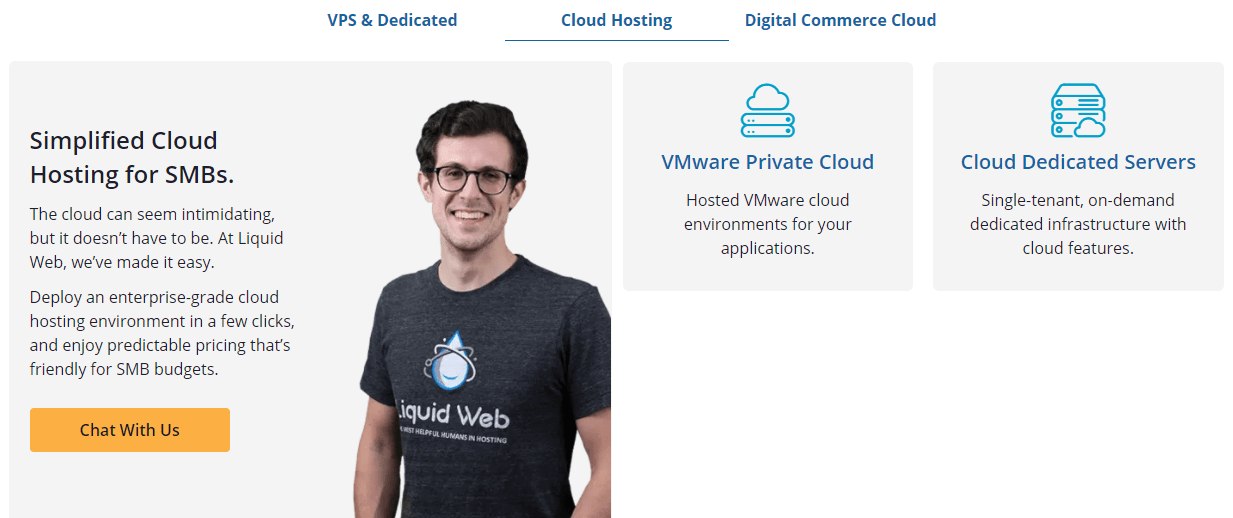 If you're looking for a user-friendly cloud host, Liquid Web's managed hosting plans might be for you.
Offering a wide range of hosting solutions, including VPS hosting, cloud hosting, and dedicated servers, Liquid Web's plans can be easily modified to suit your needs. And all Linux- and Windows-based plans include your choice of easy-to-use control panel (cPanel, InterWorx, or Plesk). Cloud plans are split into two tiers: standard and high performance.
You can choose the number of cores, amount of RAM, and type of storage (NVMe or SSD) and operating system (Linux or Windows) for your plan.
No matter which configuration you choose, you'll get 5TB of bandwidth per month. Off-site backups, additional IPs, and block storage can be added to any plan for an additional fee. While its cloud plans are ideal for app hosting or business websites,
Liquid Web's managed VPS plans are a good choice for small-scale projects
. The entry-level 2GB plan starts at
$
15.00
per month and includes 2 vCPU cores, 2G of RAM, and 40GB of SSD storage. And because it's all managed, you'll get server maintenance, advanced security, and automatic updates.
Features
Above-average loading speeds. My colleague's tests showed that Liquid Web's page loading speeds average 1.4 seconds in North America and Europe. If that's not enough, you can always use the free Cloudflare CDN that comes with VPS plans to further boost performance.
Responsive support. Liquid Web's live chat and phone support guarantees an initial response time of 59 seconds or less – and if they don't respond as promised, you'll be eligible for hosting credits.
Advanced protection. Managed plans come with a set of optimized security protocols designed by Liquid Web's team of experts. If you sign up for a cloud plan, you'll receive an extra level of security, which includes malware scans and 24/7 server monitoring for suspicious uploads.
Risk-free trial periods. Liquid Web offers a 30-day money-back guarantee for its Cloud VPS and Cloud Dedicated plans. There's also a 14-day free trial for its Managed WordPress hosting.
For more details, see our expert Liquid Web review
.
Resources on basic plan

4 CPUs, 3.40 GHz base, 16GB RAM, 452GB storage, 5TB bandwidth, 1 IP, 1 OS

Data center locations

US, the Netherlands

Managed plans?
Yes
Starting price

$

15.83

From its name, it's clear that
Cloudways' main specialty is cloud hosting
. To be more specific, it specializes in fully managed cloud hosting. If you're interested in hosting a CMS, it also offers a handful of speed and security features for WordPress and Magento websites. Thanks to Cloudways' partnership with some of the largest cloud infrastructure services in the world, you'll get your pick from a massive global network of data centers.
Simply select a plan
 from DigitalOcean, Linode, Vultr, Amazon Web Services (AWS), or Google Cloud, and Cloudways will handle the rest.
You'll get leading-edge cloud infrastructure that's fully managed by Cloudways. Like Kamatera,
Cloudways can bill by the hour. This means that you only pay for the resources you use in any given month
and will only incur incidental fees if your server is offline. (A word of caution, though: if you're running DigitalOcean, Linode, or Vultr servers, you'll still be billed for the resources that remain assigned to your account.)
Features
Free site migration. Cloudways will migrate your website for free, with no downtime at any point during the migration. The technical support team is also available 24/7 through live chat and support ticket to assist with any issues.
Scale resources instantly. If you need more RAM, CPU, or storage, you can easily adjust your resources with just a few clicks.
Developer-friendly features. All plans come equipped with the latest versions of PHP, MySQL, and MariaDB. You'll also have Git integration, SSH access, staging areas, and use of a RESTful API for server management.
Reliable performance. Cloudways promises unparalleled server performance, and it achieves this with advanced caching systems like Memcached, NGINX, and Redis. You can also use its proprietary CDN service, and take advantage of WordPress and Magento cache plugins.
For more information, read our in-depth Cloudways review
.
Resources on basic plan

1 CPU, 1GB RAM, 25GB storage, 1TB bandwidth, 1 IP, 1 OS

Data center locations

US, Canada, the UK, Ireland, Germany, Italy, Sweden, Australia, Japan, South Korea, India, China, Singapore, Bahrain, South Africa, Brazil, the Netherlands, Belgium, Finland

Managed plans?
Yes
Starting price

$

11.00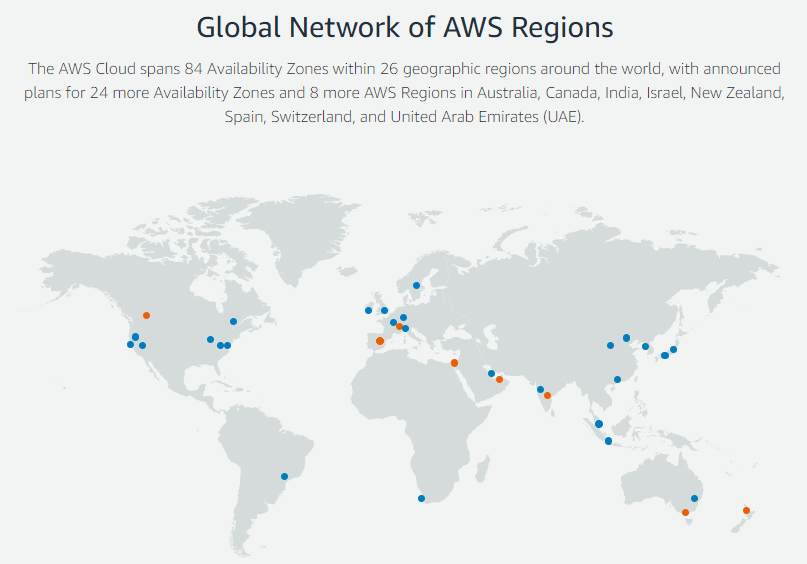 One of the largest IaaS providers around, Amazon Web Services (AWS) offers a comprehensive range of cloud computing products ranging from developer tools to storage to game tech, and pretty much everything in between.
If scalability and flexibility are your top priority, AWS is a good option.
Take Amazon's Elastic Compute Cloud (EC2) service, for instance.
EC2 is a versatile cloud service
 that allows you to rent virtual servers from AWS to run applications and workloads with your own configurations.
The best thing? Resources can be programmed to scale automatically – allocate more resources when there's a spike in demand, and scale back when there's a lull. Unlike Render (and let's face it, a lot of other cloud hosts),
AWS EC2 offers over 400 preset bare metal instances that are grouped according to use
. While general purpose configurations will probably suit most needs, you can also opt for instances that are optimized for memory, storage, or accelerated computing.
Features
Flexible pricing. Like Cloudways, AWS has adopted a pay-as-you-go model that lets you pay only for what you use – down to the second. For certain services, you'll also pay less per GB if you use more resources.
Free tiers. AWS offers a free trial or plan with selected services. For example, the EC2 service has a 12-month free trial with a maximum use of 750 hours per month. Some plans will only offer a few months for the trial period, while others will always be free.
AWS marketplace. The AWS marketplace has a vast selection of free software and commercial apps (10,000+ products) that you can easily access from your console. Some popular examples include LAMP stacks, Drupal, and SAP BusinessObjects.
Different support levels. All plans have access to 24/7 ticket support and a Trusted Advisor check, which is a set of recommendations on how to improve your AWS environment. Developer, business, and enterprise plans are billed per month and offer priority levels of support.
To learn more about AWS, read our expert review
.
Resources on basic plan

1 CPU, 512MB RAM, 20GB storage, 1TB transfer, 1 IP, 1 OS

Data center locations

US, Canada, Brazil, UK, Ireland, Norway, France, Germany, Italy, South Africa, Bahrain, India, Singapore, Indonesia, China, South Korea, Japan, Australia

Managed plans?
Available
Starting price

$

3.50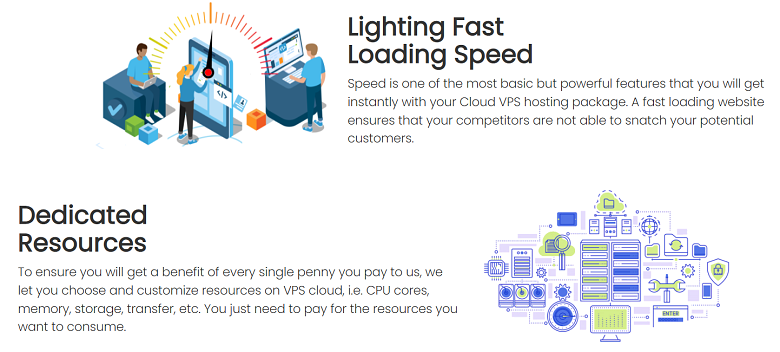 InterServer's cloud VPS plans are an affordable contender on this list.
These semi-scalable plans can be adjusted by the number of CPU cores
, with an increase in the number of cores also increasing memory, storage, and transfer sizes.
InterServer offers both Linux- and Windows-based plans
.
Starting at

$

6.00

 per month, Linux-based servers come preinstalled with the user-friendly Webuzo control panel
, which offers a one-click installation of WordPress. If you're running an ecommerce store or data-heavy website, this is a budget-friendly option that can be scaled as you grow.
Although cloud-based backups aren't included in your VPS plan, they're billed by the GB, which keeps costs low.
For instance, you'll pay $0.05 per GB up to 100GB, which translates to $5.00 for 100GB of backed up data. If you sign up for this service, you'll be able to make a bare metal backup of your server.
Features
Self-repairing servers. All VPS servers have self-healing technology, which means that if a server detects any disruptions or malfunctions within its system, it will automatically redirect data to an available node before trying to restore itself.
Managed hosting. We sell VPS plans by the "slice," and if you buy four or more, we provide complimentary managed support. This support encompasses tasks such as implementing security patches, monitoring systems, and resolving control panel issues.
WordPress on VPS. InterServer's WordPress VPS plans offer a handful of useful optimizations, including web servers with FastCGI and NGINX, plus several caching solutions. You'll also get the benefits of being on a cloud plan: a unique IP address and guaranteed resources.
Dedicated cloud servers. With InterServer's rapid deploy servers, you can have an instance up and running in twenty minutes. While this option provides less flexibility, you'll still be able to adjust your resources after deployment.
See our full InterServer review for more on pricing
.
Resources on basic plan

1 CPU, 2048MB RAM, 30GB storage, 2TB transfer, 1 IP, 1 OS

Data center locations

US

Managed plans?

Available

Starting price

$

2.50
Which Render Alternative Is Right for You?
If you're looking for a straightforward scalable cloud hosting solution,
Kamatera is my top recommendation
.
It won't overwhelm you with lots of frills, and you can have your server running in minutes. Want a fully managed host with powerful VPS and cloud plans?
Liquid Web is where you'll find this
.
Managed hosting can take a lot off your plate so you can concentrate on your project and not have to worry about server maintenance.
Cloudways is the best choice for server locations
– choose a managed service from DigitalOcean, Linode, Vultr, AWS, or Google Cloud, and you'll automatically have access to their servers. While Cloudways' prices are slightly more expensive than directly purchasing a plan from one of its partners, you'll be getting premium managed hosting with outstanding support. Use the following comparison table for a quick recap of my recommendations.
Standout Feature
Money-Back Guarantee or Free Trial
Uptime Guarantee
Starting Price
Kamatera

On-demand scalable cloud hosting with managed options

30-day free trial

99.95%

$

4.00

Liquid Web

User-friendly cloud and VPS hosting with responsive customer service

30-day money-back guarantee

100%

$

15.83

Cloudways

Managed hosting for a number of cloud computing services, including Google Cloud and DigitalOcean

3-day free trial

99.999%

$

11.00

Amazon Web Services

Flexible cloud solutions with state-of-the-art infrastructure and global data centers

Short term, 12-month or Always Free trials on select services

99.99%

$

3.50

InterServer

Cheap Linux- and Windows-based cloud VPS plans

30-day money-back guarantee on shared hosting only

99.99%

$

2.50
FAQ
Which is the best Render alternative?
In my opinion, Kamatera is the best alternative for most users because it combines affordability with on-demand cloud scalability. Developers and enterprises will appreciate the abundant resources, worldwide servers, load balancers, block storage, and firewalls available. And with the ability to install CMSs like WordPress and Joomla, it's also a great option if you're new to website building.
Are there free alternatives to Render?
AWS offers a comprehensive free tier scheme for some of its services, including Elastic Computing (EC2) and Simple Storage Service (S3). Free trials can range from a few months to 12 months. In some cases, the service will always be free. Microsoft Azure is another host that offers 12-month trials or forever free plans. However, you'll definitely want to read the fine print to see what your limitations are. If you need more than what these free plans can offer (but on a budget), take a look at our deals and coupons page for some great deals on cloud hosting.
How do I cancel Render?
Render doesn't bind you with a contract. You're billed by the second and you only pay for what you use. For instance, you can cancel your server after one day, and you'll only be charged for the resources used during that day.
Which is the cheapest and most reliable Render alternative?
Both Kamatera and AWS start off at roughly the same cheap price, but you'll get more resources with Kamatera's most basic configuration – 5TB of bandwidth and 1GB of RAM with Kamatera versus 1TB of bandwidth and 512MB of RAM with AWS. Kamatera's infrastructure is also extremely reliable, and it often exceeds its 99.95% uptime guarantee. If neither host is right for you, take a look at our list of the best web hosting services in 2023 for more recommendations.