You have a fantastic business plan and a keen eye for your niche. Now all you need is a stunning boutique website to market your products to the world. So many website builders out there can help you set up your boutique, so picking the best one can be challenging.
The best website builders will give you a complete solution for putting your products online and marketing them to customers in your region or around the world. They must have the features you need to make a stunning website, but also the features you need to run a successful webstore.
Wix
If you're planning to host a boutique website on Wix, you'll have multiple options for creating it. In addition to Wix's proprietary drag-and-drop builder, Wix offers a selection of boutique templates. Whether you're running a flower boutique, fashion boutique, or even a high-end jewelry boutique, you can find a template to fit your needs.
Building a boutique website through Wix provides you with all the following standard features:
20GB storage
Unlimited bandwidth
$300 in ad vouchers
Website booster and form builder apps
Also, Wix offers a wide variety of apps in their App Store that can help you add features to your website and boost sales. For example, you can include PayPal functionality, live chat, forms, and other standard features. Some other apps that can help you boost sales include:
Visitor Hook – Display promotional pop-up offers to customers
Store Mapper – Provide a map and directions to your brick-and-mortar store, if you have one
Birthday Club – Create loyalty programs for your customers
Impressive Slideshow – Show off highlighted products with captivating captions and animations
Note that to sell products on Wix, you must sign up for either their E-commerce or VIP programs. The other plans offer no online store capabilities.
The only significant downside to using Wix over other builders is that they lock down the advanced code of the website. If you need to change options not offered either through their web builder or their apps, such as specifically targeted colors or advanced photo editing, you're out of luck.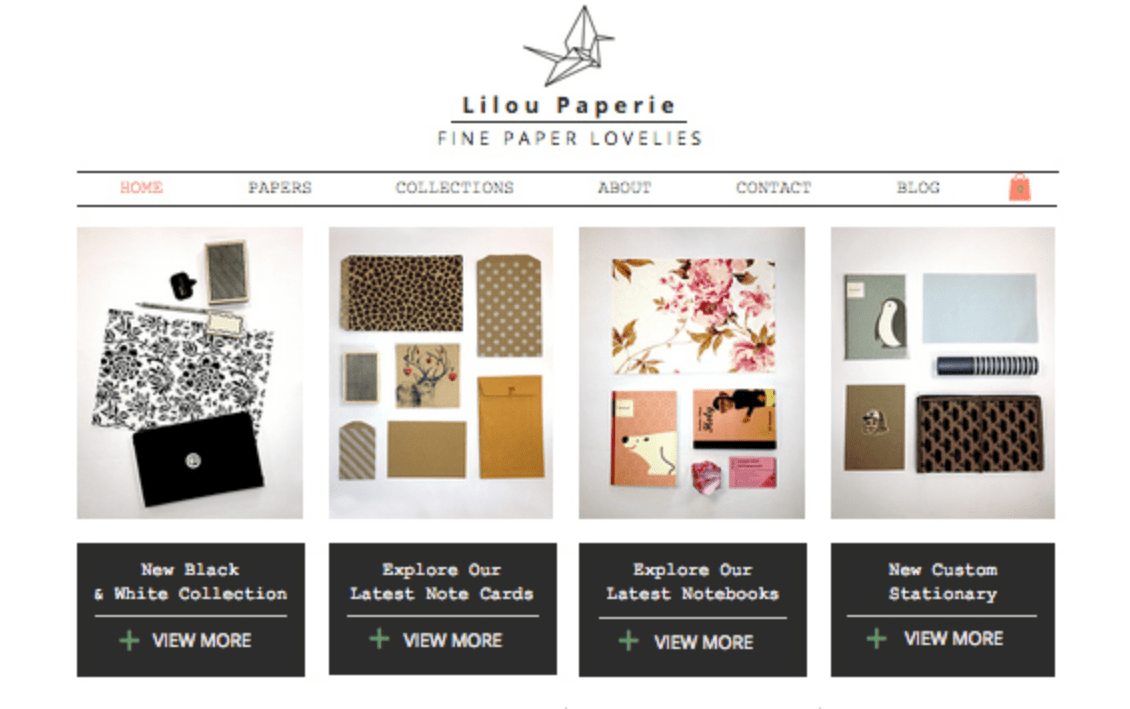 Site123
Site123 will let you create a boutique website quickly, but some of your design options may be limited compared with those you'd get from other builders. Site123's themes and templates offer a quick way to get your store online, but they don't provide as many specialized templates for boutiques as other platforms do.
Your best option would be to find a webstore theme or template that best suits your personal style and customize it using your products and images. Site123 does support a wide variety of third-party plug-ins, allowing you to customize your website how you wish. This is where you can add features such as live chat, specialized photo and product galleries, and more.
One thing that Site123 does better than other website builders is website translation. You can build your website in over 80 languages to make it multilingual. This is perfect for those wishing to tap into multiple markets where people speak a different language.
With Site123, you're going to be forced to use Premium if you want to sell. However, their Premium service is somewhat limiting. You get only 10GB of storage and 5GB of bandwidth, which may be restrictive depending on how much media you host on your boutique website. This plan would be much better with unlimited bandwidth and storage.
WordPress.com
If you want a bit more control over your boutique website, then WordPress may be for you. They offer the most extensive variety of templates in the world with a massive number of boutique templates. There's a boutique template for every type of store you might want to run.
Also, you can find WordPress plug-ins for all the following features:
Live chat
Shopping carts
Credit card, PayPal, and e-Wallet integration
Sales tax calculator
Shipping calculators
Gift card creation and redemption
Specialty product galleries
The downside to using WordPress is that it does not offer drag-and-drop functionality. While WordPress' templates are easy to use and there's a world of support for them, some features will require more involvement from the designer.
For boutique websites, you must use either the Premium or Business plans, as the Free and Personal plans don't allow you to sell products on your website. The good news is that you get unlimited Premium templates so that you can save money on your website design.
Weebly
For those familiar with Wix, Weebly will look similar, as they offer both a drag-and-drop builder and customizable templates. They have several templates specially designed for boutiques. Also, Weebly has an App Center where you can find numerous programs to customize your store.
One reason to choose Weebly over other website builders is that their E-commerce features are better for sales. Weebly offers a fully integrated shopping cart on its E-commerce platforms, as well as the ability to accept payments from the following processors:
One thing I'd like to see is customer login and account features. This would make it easier to make repeat sales to customers and for them to track past orders.
All of Weebly's paid plans allow you to sell products from your website. The Starter plan is suitable for those with ten or fewer products, while Pro will enable you to list up to 25. Their Business plan is the best option for those with larger stores, as they offer unlimited products and no transaction fees.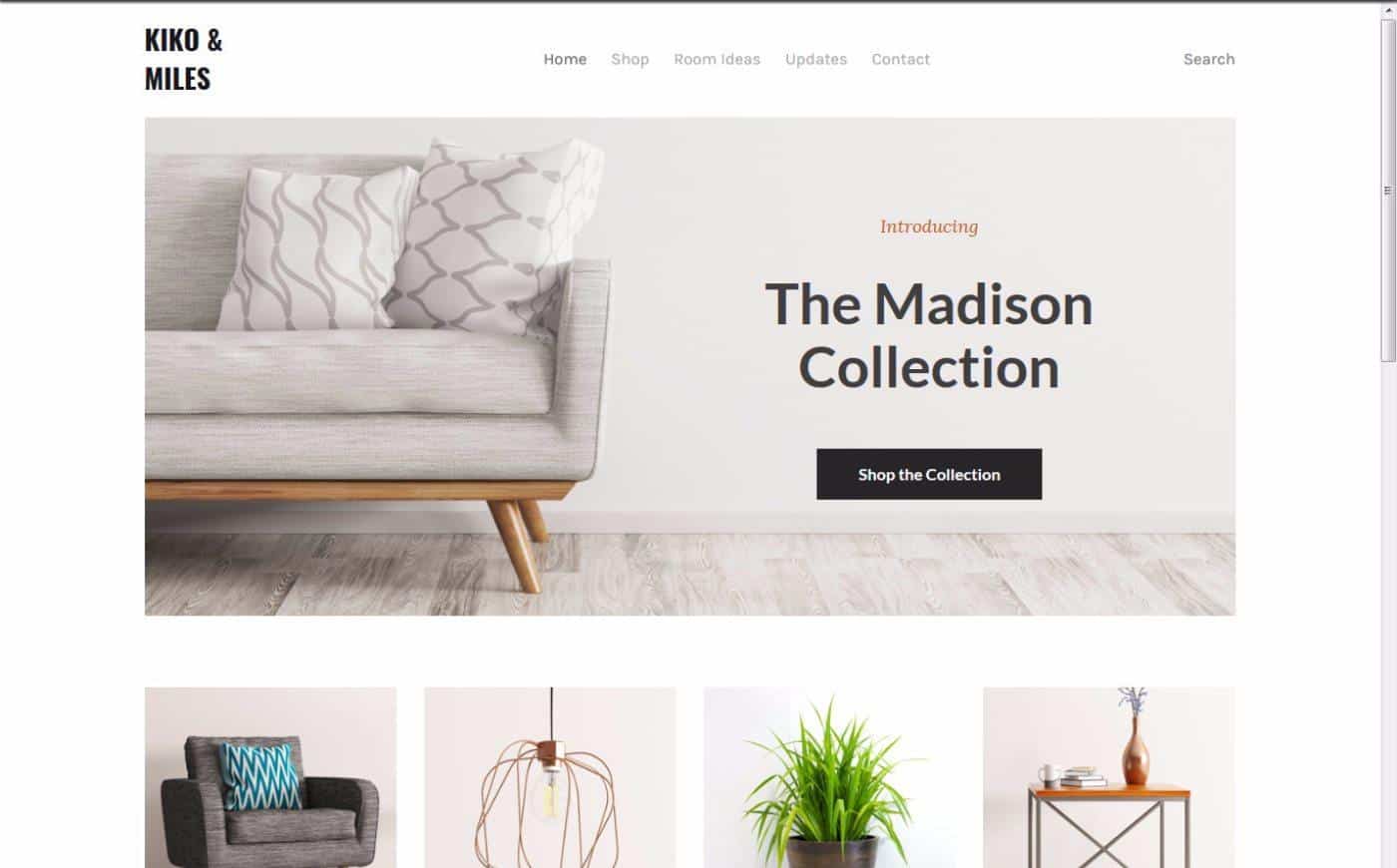 SimpleSite
SimpleSite has one distinct advantage over other website builders. They offer unlimited media content on their websites. You can post as many photos and videos of your items as you want without having to worry about storage.
While you have that advantage, you will be limited on design options. There are template choices suitable for boutiques, but as the website name implies, they are a bit more simplistic than what you'll find elsewhere. However, with some customization, you may still get by just fine.
Unlike many plans, you can sell a limited amount of products with the free plan. However, you're confined to a SimpleSite subdomain. Going Pro will get you your own domain, but you have the same limitations on sales. If you want to sell more than five products on your boutique website, you have to go E-commerce.
Jimdo
If you'd like a little more help with building your website, Jimdo may be the builder for you. Their Dolphin website builder uses an intuitive AI that will help you design your boutique website in about three minutes. Of course, you can always go the route of using the standard creator program and customize an appropriate boutique template.
I'd like to tell you that Jimdo offers products and features that the rest of these providers don't, but that would be a lie. Their standard features are comparable to those offered by other builders. However, they don't offer any apps or specialized plug-ins for their products.
What Jimdo does better than the other builders on this list is support. If you need help setting up your boutique, Jimdo provides fantastic tutorials that will walk you through everything, like adding products to your store and integrating PayPal functionality. All website builders on this list have great support, but Jimdo takes it to the next level.
You must upgrade to at least Business to run a boutique website on Jimdo. Online store functionality is not available for Pro or the Free plan. You do get unlimited storage and bandwidth along with optimized SEO that will help your boutique rank better on Google.
Showcase Your Products With a Stunning Boutique Website
You have an eye for beauty, so you understand the need for your website to pop and connect with your customers. When you pick the best website builder for boutiques, you give yourself the tools necessary to dazzle your customers while providing them with a way to buy your products seamlessly. With the right builder and right design, you put yourself in the best position to open and operate a successful boutique website.