Not every website builder allows you to create a members-only area – and even if you find one that does, it may not offer everything you need to host a successful membership website.
Membership websites come in all shapes and sizes, and so do the website builders that make them. For example, not all builders enable recurring subscription payments. And while some let you create discussion forums, others don't. To make things even more complicated,
some of the most popular website builders don't appear to have membership features at first glance.
Usually, they're available through powerful plugins – but when a builder has a ton of plugins, how do you know which one to choose? If that sounds overwhelming, don't worry.
I've tested dozens of website builders to find the ones that give you the optimal combination of membership features
, ease of use, and price.
Short on Time? These Are the Best Membership Website Builders in 2023
Wix – Unique built-in membership features, including forums and invitations to members-only events.
Squarespace – Powerful integrations let you offer online courses, paid subscriptions, and more.
SITE123 – A straightforward, low-cost way to set up completely private websites and forums.
What We Look For in the Best Membership Website Builders
For this review, I looked for intuitive, user-friendly website builders with the following membership features:
Forum features. Some builders have built-in forum features, while others offer third-party tools or standalone forum templates. These are fantastic for membership sites as forums allow your members to talk to each other, helping you to build a thriving community.
Ability to offer subscription payments. Lots of membership sites need to receive recurring payments and create various levels of member access. I've only highlighted platforms that make this easy. I've also made sure you'll be able to accept a variety of payment methods.
Cost-effective options. Many communities, clubs, and nonprofits will want a budget-friendly builder, so I've highlighted free or low-cost plans that include the option to build members-only areas.
Easy to use. With some website builders, you'll have to use third-party plugins to incorporate membership features into your site. I prefer the kind that has these functions built in. My list includes a mix of builders with built-in features you can easily access and those with third-party integrations that are effortless to set up.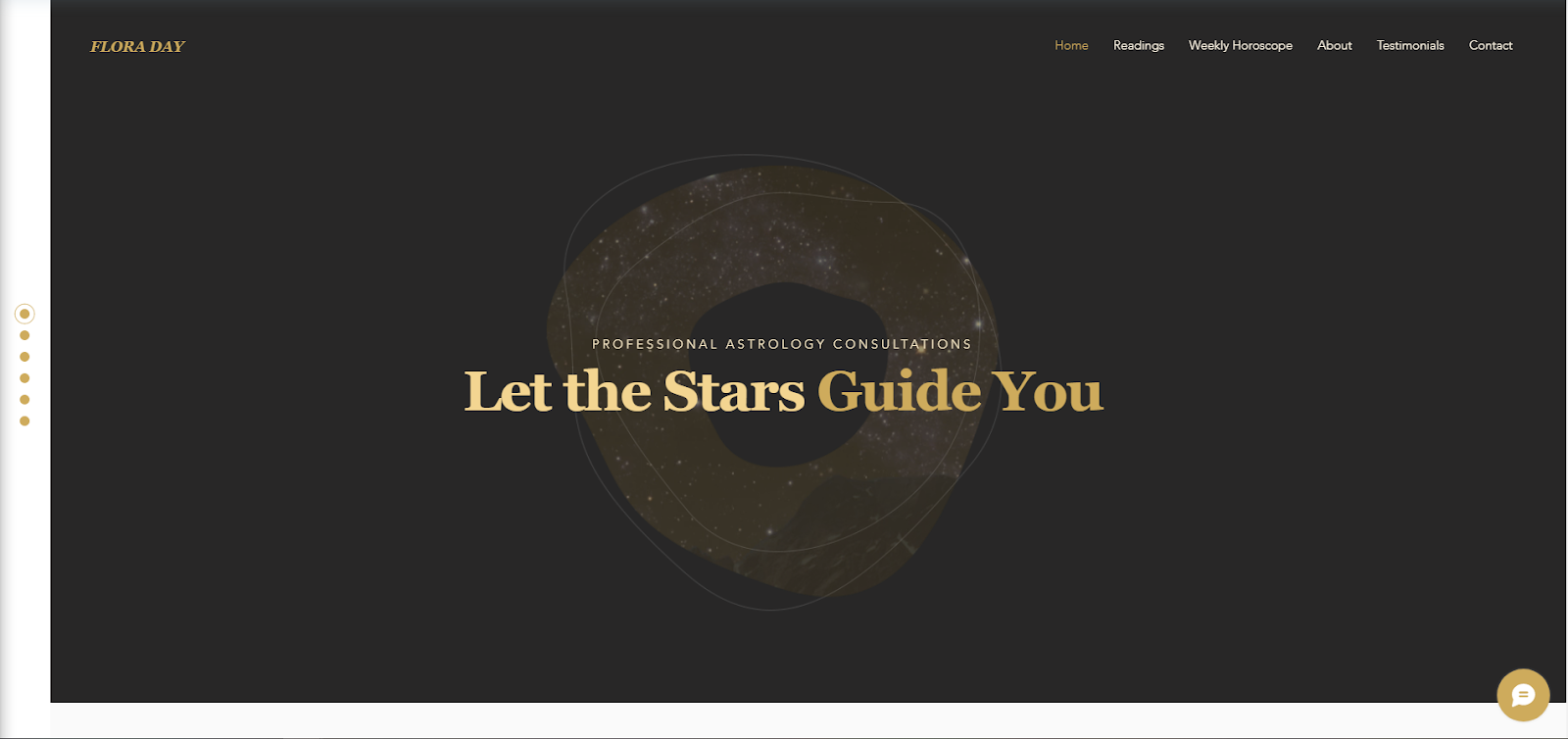 When it comes to membership websites, Wix caters to a wide variety of needs and budgets. That's because
you can use the Wix Members Area feature on all of its plans – including Wix's fantastic free plan
. It's also extremely user-friendly, with comprehensive guides to help you set up login pages, private pages, manage memberships, and more. In addition,
a few apps – like Wix Stores and Wix Bookings – come with a built-in Members Area you can activate so your customers can sign in and view their past activity.
Pairing a Members Area with social apps like Wix Chat or Wix Blog can also help improve the user experience for your visitors. Members Area is a free tool, but if you want to enable bookings or receive payments, you'll need a paid business subscription. Apps like Wix Chat also come with a monthly fee if you require advanced features, such as automated chat messages or scheduled chat hours.
With a premium Wix plan, you'll be able to use Wix Payments to accept all major credit and debit cards
, as well as Klarna, Apple Pay, and more. Wix also supports over 50 different payment gateways including PayPal, Stripe, and Worldpay, so you'll be able to offer plenty of payment options to your members.
Features
Diverse templates. With over 800 templates to choose from, chances are you'll be able to find one to customize for your membership website. From blogs and podcasts to conferences and coaching services, there are templates for practically everything (there are over a dozen for forums alone!).
Wix Blog. Activating the members-only area on your blog allows your users to create a profile, follow posts, and set up custom notifications.
Members Chat. On your blog or forum, you can add a chat box so members can message you or start group discussions. This feature is great for community engagement.
Member management. In your dashboard, you'll be able to see your members and assign levels of membership to each one.
Read our expert Wix review
to see more great features.
Built-in membership features

✔

Forum features

✔

Ability to offer paid subscriptions

✔

Membership features available on the free plan
Yes – you can use Wix Members Area on the free plan, but you can't take online payments
Paid plans starting from

$

16.00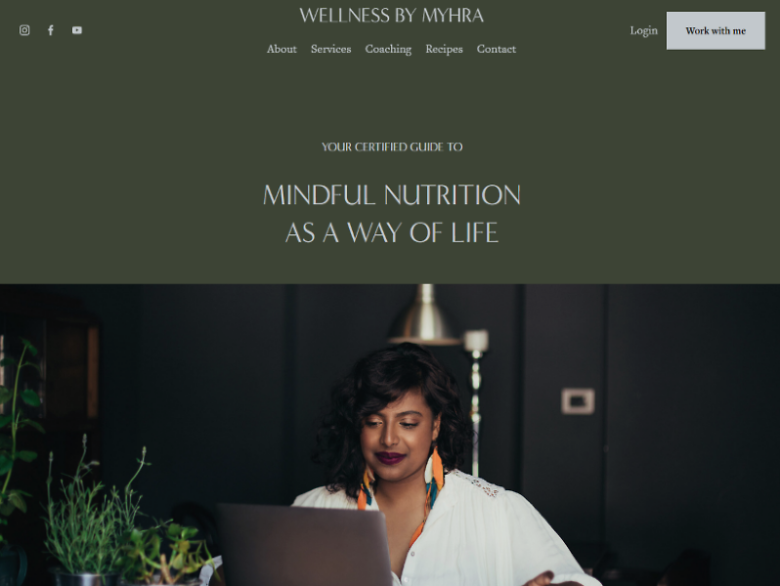 Squarespace doesn't have built-in membership features, but thanks to its excellent third-party integrations, you can still use it to create a great membership site.
The most popular integration is MemberSpace
,
which is just as easy to use as Squarespace itself. Combining these two tools is a beginner-friendly way to monetize your content through paid membership subscriptions.
You can add tiered pricing plans, free trials, coupons, and tax charges
. Plus, access to your content will automatically expire if a paid membership isn't renewed on time. MemberSpace allows you to embed a variety of content, which is great for online courses or podcasts. You just upload videos, audio files, or downloadable documents to Squarespace and add the URLs into MemberSpace to turn them into members-only content.
You can also control when your members get to access content
– another great feature for online courses. All in all, MemberSpace is a great tool, but it doesn't come cheap. It has a monthly fee (the most basic plan is about $25 per month), and
you can only use MemberSpace on Squarespace's Business plan or above.
If you want to try it out before committing,
there's a free 14-day trial
.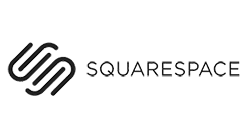 Save up to 30 % on your Squarespace plan today!
Plus get a free domain for one year!
1031 users used this coupon!
Features
Flexible payments. You can set up your website to accept one-time, recurring, or multiple payments, as well as offer free membership trials. This feature is ideal for selling classes and content subscriptions.
Responsive design. Both Squarespace and MemberSpace are mobile-friendly, so your visitors will have a smooth user experience no matter what device they're on.
Automated follow-ups. If someone abandons the signup process, a sequence of emails will be automatically sent to encourage them to complete their purchase.
Automated upsells. If an existing member tries to view content that is only available to those on a higher membership tier, they'll be invited to upgrade their plan.
See what else this builder has to offer
in our expert Squarespace review
.
Built-in membership features
No – you'll need to install a third-party integration like MemberSpace
Forum features
No – you'll need to add a third-party integration
Ability to offer paid subscriptions

✔

Membership features available on the free plan
No free plan
Paid plans starting from

$

16.00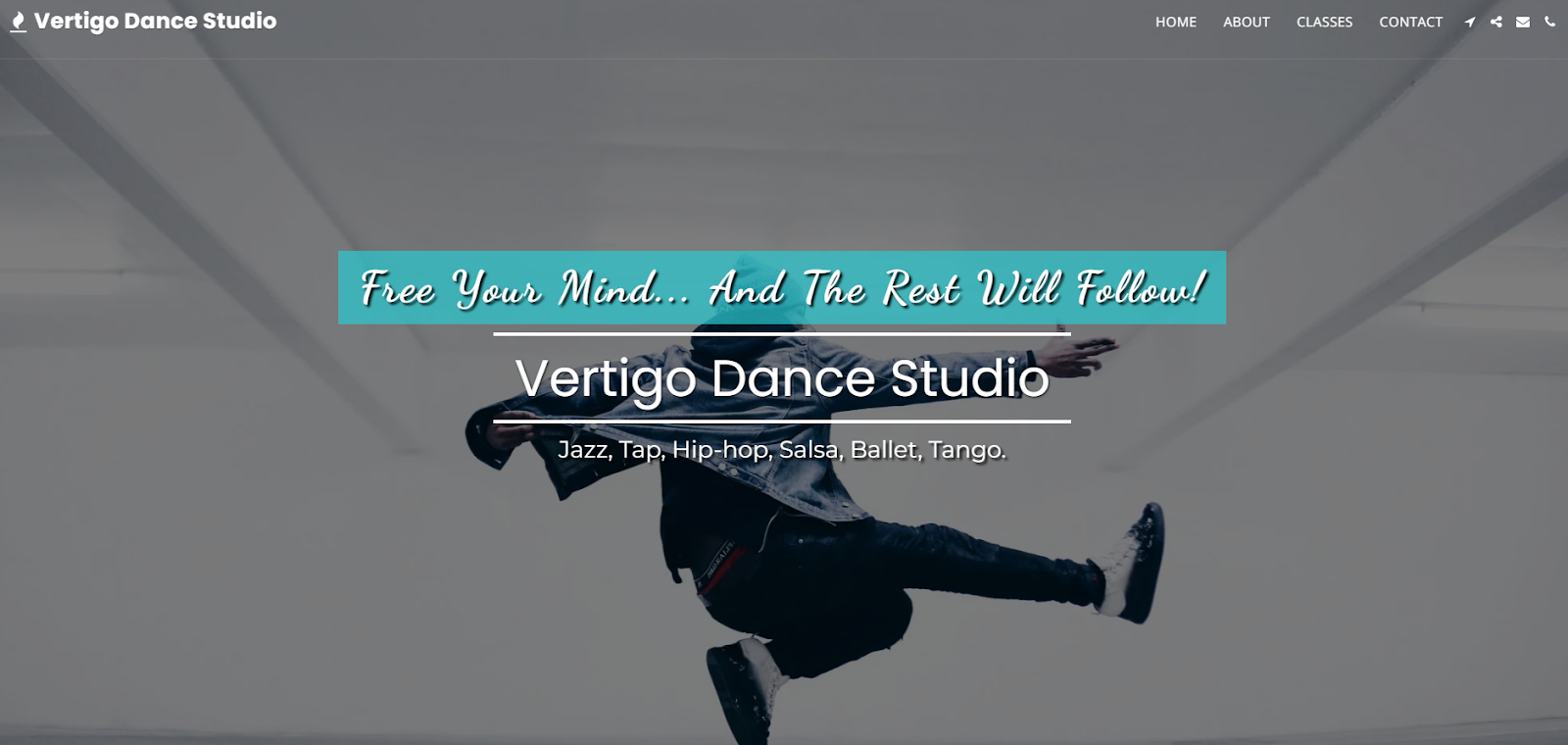 SITE123 is all about making website creation as quick and easy as possible. It turns out that this goes for membership websites too.
With SITE123, you can restrict site access to "members-only" with one simple click.
The catch? This applies to your
entire
site. Any non-members who access your website will be prompted to sign up for an account. This is ideal for certain community websites – for example, if you need a place to post information for apartment residents or students. It also makes SITE123 a safe platform for clubs, associations, and nonprofits to discuss private business. And
because members-only sites are available with all plans – even the free one – it's great for creating forums and private web content on a tight budget.
You simply choose your layout, create a few forum threads, and your site is ready to publish. What's more, member registration forms are completely customizable.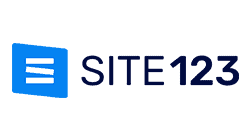 This Black Friday/Cyber Monday, SITE123 is 50 % OFF!
Save 50 % when you sign up for SITE123's annual plan
76 users used this coupon!
Features
Extra security. Choosing the "confirmed members only" option allows you to vet all new members before giving them access to your site.
Forum insights. Site admins can monitor comments in the forum dashboard and see member engagement with different topics by day or week.
Recommended discussions. Visitors will be shown relevant forum threads based on their past engagement. They can also jump to the discussions they want to see using the forum search feature.
SEO tools. SITE123 gives you control over meta tags, sitemaps, and 301 redirects so potential members can find your homepage on Google.
See how user-friendly this builder is
in our SITE123 review
.
Built-in membership features

✔

Forum features

✔

Ability to offer paid subscriptions

✘

Membership features available on the free plan

✔

Paid plans starting from

$

12.80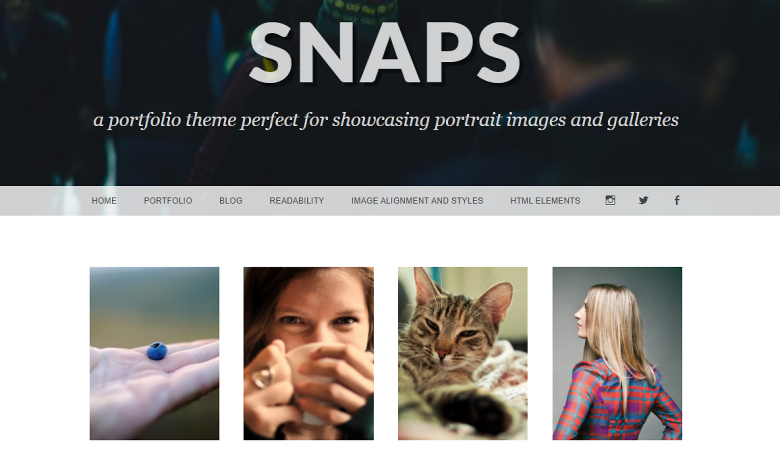 As with Squarespace,
your best bet for building a membership website on WordPress.com is to use a third-party plugin.
Although it's possible to create a members-only area without one, this requires setting up a second website and a subdomain, which is a far more complex process than installing a plugin. On the upside,
there's a wide range of plugins to choose from, so you're likely to find one that ticks all your boxes.
Just be aware that you'll need a paid Business plan or higher to install plugins.
WordPress also has a free plan
 if you don't need any frills, but you'll only be able to password-protect your pages.
Free plugins include Simple Membership and Ultimate Member
, which let you create free or paid members-only content. Paid Membership Pro, on the other hand, has both free and paid versions and offers a more complete set of features. For example, you can offer coupons, different checkout options, and flexible payment options (including one-off and recurring payments, free trials, and automatic renewals).
Another plugin option is Members by MemberPress.
This lets you restrict content access and assign different permissions to members. You can start with the free version and add more advanced features as your site grows (think analytics, automatic billing, and coupons) by upgrading to the premium version, starting at around $150 a year.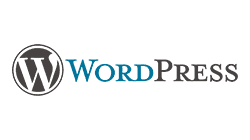 Save up to 55 % on your WordPress plan!
Limited-time offer - Don't miss it!
43 users used this coupon!
Features
Dedicated forum plugins. You can utilize two free options, Peepso and BuddyPress, to establish a private area for members to conduct discussions alongside your membership plugin.
Learning management plugins. LMS by LifterLMS is a free plugin that lets you run online courses on your site. Alternatively, you could opt for paid plans from MemberPress or Digital Access Pass.
Monetization. WordPress themes feature well-designed blogs ideal for supplementing your content with ads or affiliate links.
Accept worldwide payments. While this feature is only available on the most expensive plan, it's ideal if you sell courses or your community is spread across multiple countries.
Discover more perks in
our comprehensive WordPress review
.
Built-in membership features

✘

Forum features
Yes – available via a third-party plugin
Ability to offer paid subscriptions

✔

Membership features available on the free plan

✘

Paid plans starting from

$

4.00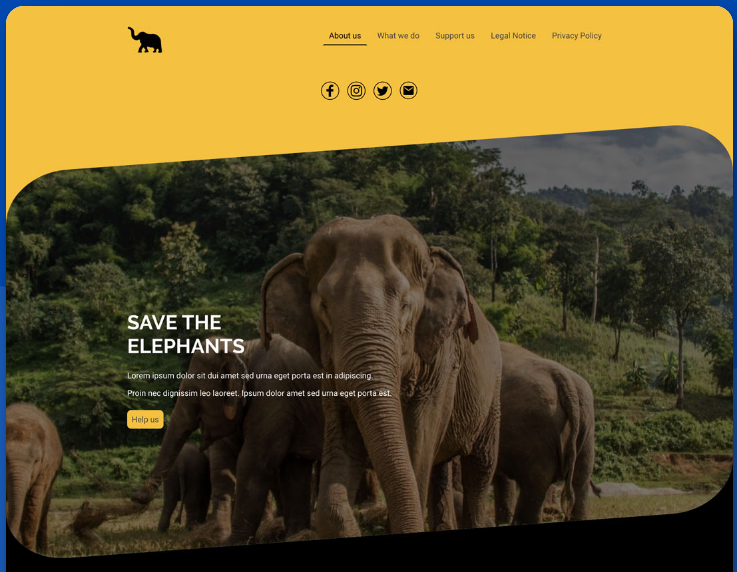 IONOS MyWebsite is a decent beginner-friendly builder, particularly because it offers some of the lowest cost website builder plans on the market. You can make a membership website for only
$
6.00
/month.
If you're just starting out and you don't have a huge customer base yet, IONOS's cheap plans are fantastic.
With that being said, you get what you pay for.
IONOS's membership features are limited to password-protected pages.
While you can sell memberships on your website, you'll have to manually email new customers to give them the password. There's no exclusive members' area either, which isn't ideal if you want to build a community. Depending on your business, this might not be a dealbreaker.
IONOS is great for small businesses that want to lock information like scheduling links or unlisted YouTube videos behind a password.
However, if you want to sell courses or have different membership tiers, you're better off with Wix or Squarespace.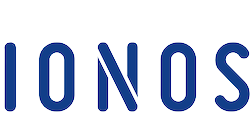 Save up to 80 % on your IONOS Website Builder plan!
Limited-time offer - Don't miss it!
43 users used this coupon!
Features
Sell via social media. You can connect IONOS to your Facebook and Instagram business tools. This allows customers to add items to their shopping cart directly from your Facebook or Instagram posts.
Plenty of payment options. IONOS connects to 50+ different third-party payment systems, including PayPal and Stripe. You can also set up manual offline payments to allow your customers to pay via bank transfer, over the phone, or in cash.
Custom website solutions. For a larger monthly fee, if you need more membership features IONOS will build a custom website for you, offer training for you, and provide unlimited maintenance and updates.
Automated SEO. IONOS integrates rankingCoach to assist you in enhancing your SEO through text and video tutorials. It also conducts automatic keyword research and suggests new keywords to boost your search result rankings.
See more pricing information in
our in-depth IONOS review
.
Built-in membership features
Yes – password-protected pages only
Forum features

✘

Ability to offer paid subscriptions

✔

Membership features available on the free plan
No free plan
Paid plans starting from

$

6.00
How to Build a Website With a Member's Area
Contrary to popular belief, you don't need to know a single thing about code to build a membership website. All you need is a great website builder, a few hours of free time, and a can-do attitude. Oh, and my handy step-by-step guide: 1.
Pick a website builder.
Overall, I recommend Wix. While other builders lock membership features behind more expensive plans, you can use these features on any plan –
even the generous free plan
. 2.
Add membership features.
Keep your members chatting with a members-only forum, or add a scheduling tool that makes it easy for your members to book exclusive services. 3.
Connect payment methods.
Based on your business plan, you might have to gather monthly fees from your members. Therefore, you will need to introduce various payment options that let members organize and handle their regular payments. 4.
Choose your domain name.
A memorable domain name improves your brand's (or club's) legitimacy. Most website builder plans offer free domain names, so make sure you take advantage of this!
Which Builder Is Best for Your Membership Website?
Membership websites offer an excellent opportunity to enhance your revenue and cultivate strong relationships with your most esteemed customers. You have the option to establish uncomplicated password-protected pages for your registered clients or create a community featuring online courses, forums, and personalized services.
All the website builders on this list are intuitive and reliable, but Wix is my top recommendation
. It offers the widest range of membership features and the largest selection of themes, so it can meet the needs of almost any membership website or business. If Wix doesn't have the exact combination of features you need (even though it probably does),
it's worth checking out Squarespace
. It's got a ton of powerful integrations, which means you can build a custom solution to suit your business needs.
However, if you just need something simple, then SITE123 is a great bet.
You can create a simple members-only website on all plans (including the free plan). Though you can't set up specific members-only areas, it's a great way to set up a community website or other private space on a budget.
Here's a quick comparison of my top choices for membership website builders.
Free Plan
Best Feature
Best For
Starting Price
Wix

✔

Offers the most membership options and templates across all plans
Building a community among your members

$

16.00

Squarespace

✘

Powerful integrations for setting up recurring payments, free trials, tiered access, and more
Advanced membership features not offered by other website builders

$

16.00

SITE123

✔

Allows you to create fully private websites with very little hassle
Building community websites or other online spaces for free

$

12.80

WordPress.com

✔

Lots of plugins for members-only areas, forums, and learning management
Professional membership website tools to suit all budgets

$

4.00

IONOS

✘

Build a basic membership website for only a few dollars a month
Budget-conscious businesses that need private pages for clients or customers

$

6.00
FAQ
Which online website builder is best?
This completely depends on your unique needs and the kind of website you're building. However, Wix tops the list because it has the largest variety of membership options on any plan. Other notable features are its ease of use, customizable design, and accessible pricing. That's why it made our list of the top website builders in 2023.
What can I do with my membership site?
The possibilities are endless: you can publish blog posts and podcasts, provide downloadable files, or even create full online courses and webinars. If you're running an online shop, you can also offer member features like coupon codes and exclusive discounts. For many membership websites, forums are a useful tool for encouraging discussion and creating a community feel. WordPress.com's forum plugins make it one of the best website builders for community-focused websites.
Are membership websites profitable?
Membership websites are a great way to make money online, but as with any business, you need to carefully consider how much it costs. You'll have to pay to build and host your website as well as regularly provide new content to keep your members happy. If this is your first time building a website, read our step-by-step guide to creating a website for some valuable tips.
How can I make a membership website for free?
You can make a membership website for free with Wix or SITE123. Even though these free membership plans have some limitations (for example, your website will feature the website builder's branding, and you can't choose a custom domain name), you can still use them to create a fully functional website.