While all the builders on my list will get the job done, my personal favorite is Squarespace. It has the best-looking templates around, and all the tools you could possibly need to build your website, integrated straight into its editor (so you don't have to look for them elsewhere). You can take advantage of
Squarespace's 30% discount on annual plans
to save on your subscription.
Not every website builder allows you to create a members-only area. But even the ones that do won't necessarily meet your specific requirements.
Membership websites come in all shapes and sizes, and so do the website builders that make them. For example, not all builders enable recurring subscription payments, while some let you create discussion forums and others don't.
To make things even more complicated, some of the most reliable website builders don't appear to have membership features at first glance. Usually, they're available through powerful plugins – but when a builder has tons of plugins, how do you know which one to choose?
Sounds overwhelming, right? Don't worry, I've combed through the major website builders to find the ones that give you the right combination of membership features.
What I Looked For in the Best Membership Website Builders
For this review, I looked for intuitive, user-friendly website builders with the following membership features:
Forum features: Some builders have built-in forum features, while others have third-party tools or standalone forum templates.
Ability to offer subscription payments: Lots of membership sites require the ability to receive recurring payments and create various levels of member access, so I've highlighted platforms that make this easy.
Lots of value: Many communities, clubs, and nonprofits will want a budget-friendly builder, so I've highlighted free or low cost plans that include the option to build members-only areas.
Ease of use: With some website builders, you'll have to use third-party plugins to incorporate membership features into your site. I prefer the kind that has these functions built in. My list includes both builders with built-in features you can easily access, and builders with third-party integrations that are particularly easy to set up.
When it comes to membership websites, Wix caters to a wide variety of needs and budgets. (It has the best free plan available.) Whatever plan you're signed up to, you can create content exclusively for members.
If you want to protect just a few pages from public view, you can edit the permissions for certain pages so only members can access them.
Alternatively, if you want to put lots of exclusive content on your site, you can use the Wix Members Area tool to create login bars, registration forms, and user account pages.
This feature is available for any Wix website, but a few apps – like Wix Stores and Wix Bookings – come with a built-in Members Area option you can activate to let your customers sign in and view their past activity. Pairing Members Area with social apps like Wix Chat or Wix Blog can also help improve the user experience for your visitors.
Keep in mind that although Members Area is a free tool, you'll need a paid business subscription if you want to use it to enable bookings or receive payments. Apps like Wix Chat also come with a monthly fee if you require advanced features, such as automated chat messages or scheduled chat hours.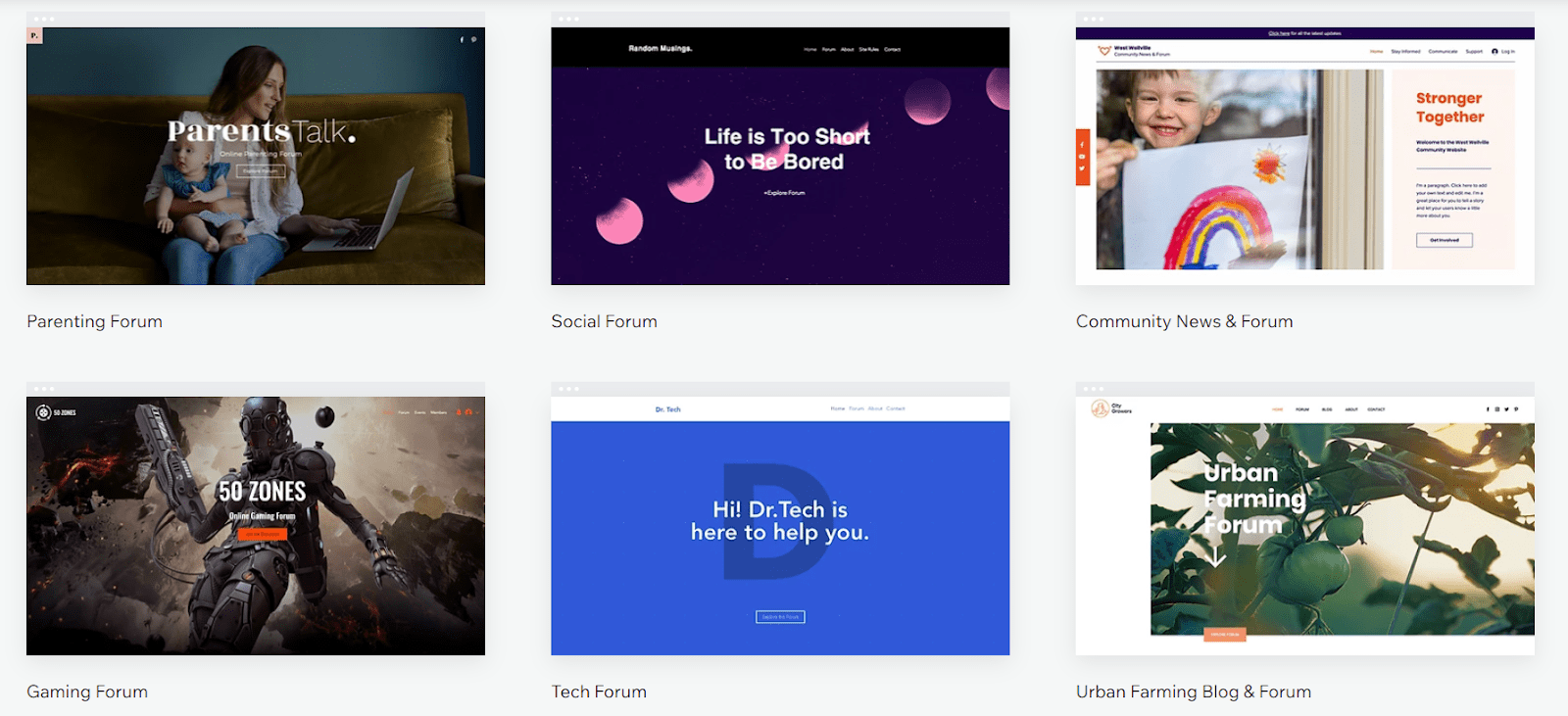 More generally, Wix has more features and apps than just about any other website builder. Here are the some of the ones you'll appreciate most when building an online membership:
Diverse templates: With over 500 templates to choose from, you can probably find one that you can easily customize for your membership website. There are templates for everything from blogs and podcasts to conferences, coaching services, and community groups. There are over a dozen templates for forums alone!
Wix Blog: Activating the members-only area on your blog allows your users to follow posts, set up custom notifications, and create a profile.
Members Chat: On your blog or forum, you can add a chat box so members can message you and other members or start group discussions. This feature is great for community engagement.
Member management: In your dashboard, you'll see a list of members. From here, you can see their details and assign different permissions to each one.
Read our expert Wix review for more info.
Squarespace doesn't have built-in membership features, but thanks to its excellent third-party integrations, you can still use it to create a great membership site.
The most popular integration is MemberSpace, which is just as easy to use as Squarespace itself. Combining these two tools is a beginner-friendly way to monetize your site content through paid membership subscriptions. You can add tiered pricing plans, free trials, coupons, and tax charges. Plus, access to your content will automatically expire if a payment membership isn't renewed on time.
MemberSpace allows you to embed lots of different types of content, which is great for online courses or podcasts. You just upload videos, audio files, or downloadable documents to Squarespace and enter the URLs into MemberSpace to turn them into members-only content. You can also control when your members get to access content – another great feature for online courses.
In addition, MemberSpace has its own set of optional integrations that add a whole new level of functionality. These allow you to do anything from setting up forums to creating your own affiliate program.
All in all, MemberSpace is a great tool: simple to use and tons of features. But great tools don't come cheap. It has a monthly fee (the most basic plan is about $25 per month), and you can only use it on Squarespace's Business plan or above. There is also a free 14-day trial.
If you're looking to create a more modest membership site for a small number of people, you could try the MembershipWorks integration instead. This integration is free for up to 50 members and increases in cost after that.)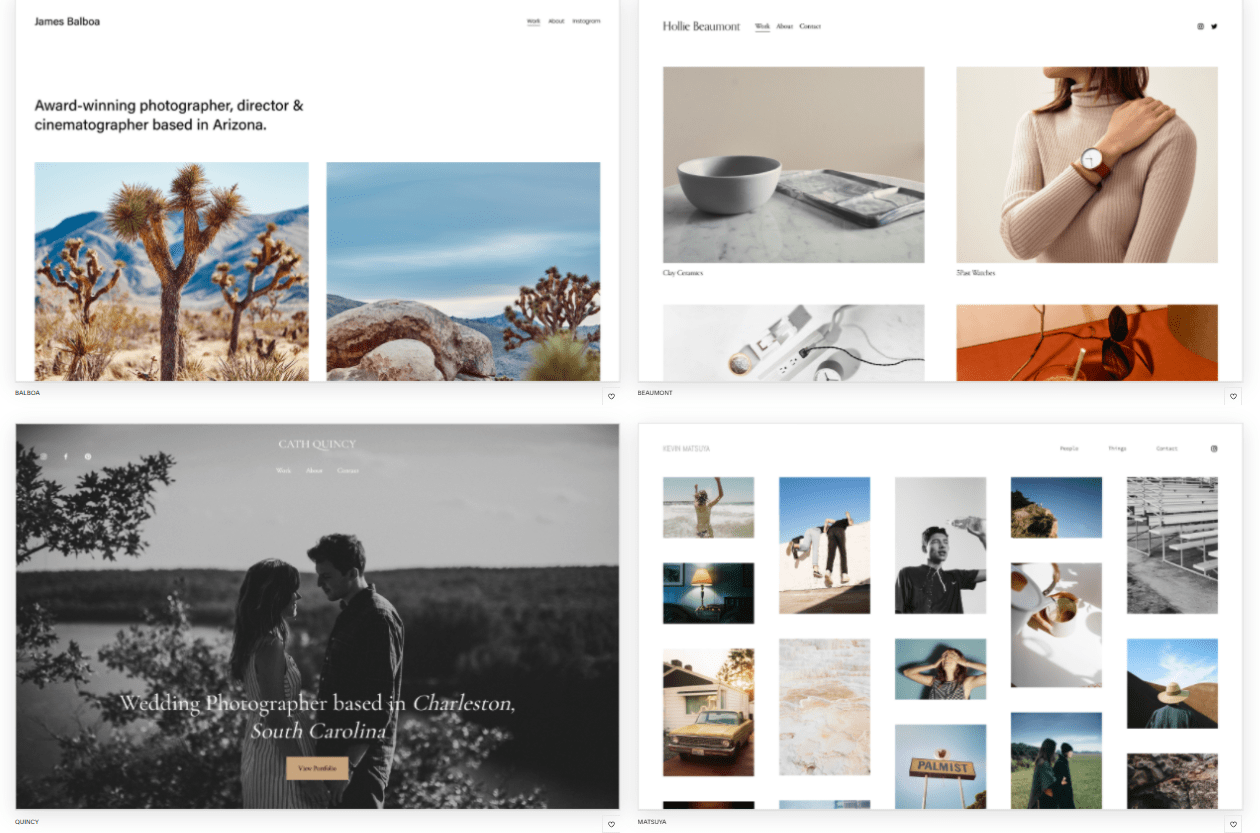 Together, Squarespace and MemberSpace also offer:
Flexible payments: You can set up your website to accept recurring, multiple, or one-time payments, as well as offer free membership free trials. This feature is ideal for selling classes and content subscriptions.
Responsive design: Both Squarespace and MemberSpace are mobile-responsive, so your visitors will have a smooth user experience no matter what device they're on.
Automated follow-ups: If someone abandons the signup process halfway through, a sequence of emails will automatically be sent encouraging them to complete their purchase.
SSL encryption: Your membership website will be fully secure so members know their personal data and payment details are safe.
Automated upsells: If an existing member tries to view content that is only available to those on a higher membership tier, they'll be invited to upgrade their plan.
Read our expert Squarespace review for more info.
Built-in membership features
No – you'll need to install a third-party integration like MemberSpace
Forum features
No – you'll need to add a third-party integration
Ability to offer paid subscriptions
Yes
Membership features available on the free plan
No free plan
Starting price of paid plan

$

14.00
SITE123 is all about making website creation as quick and easy as possible. It turns out that this goes for membership websites too.
With SITE123, you can restrict site access to "members-only" with one simple click. The catch? This applies to your entire site. Any non-members who reach your website will be prompted to sign up for an account.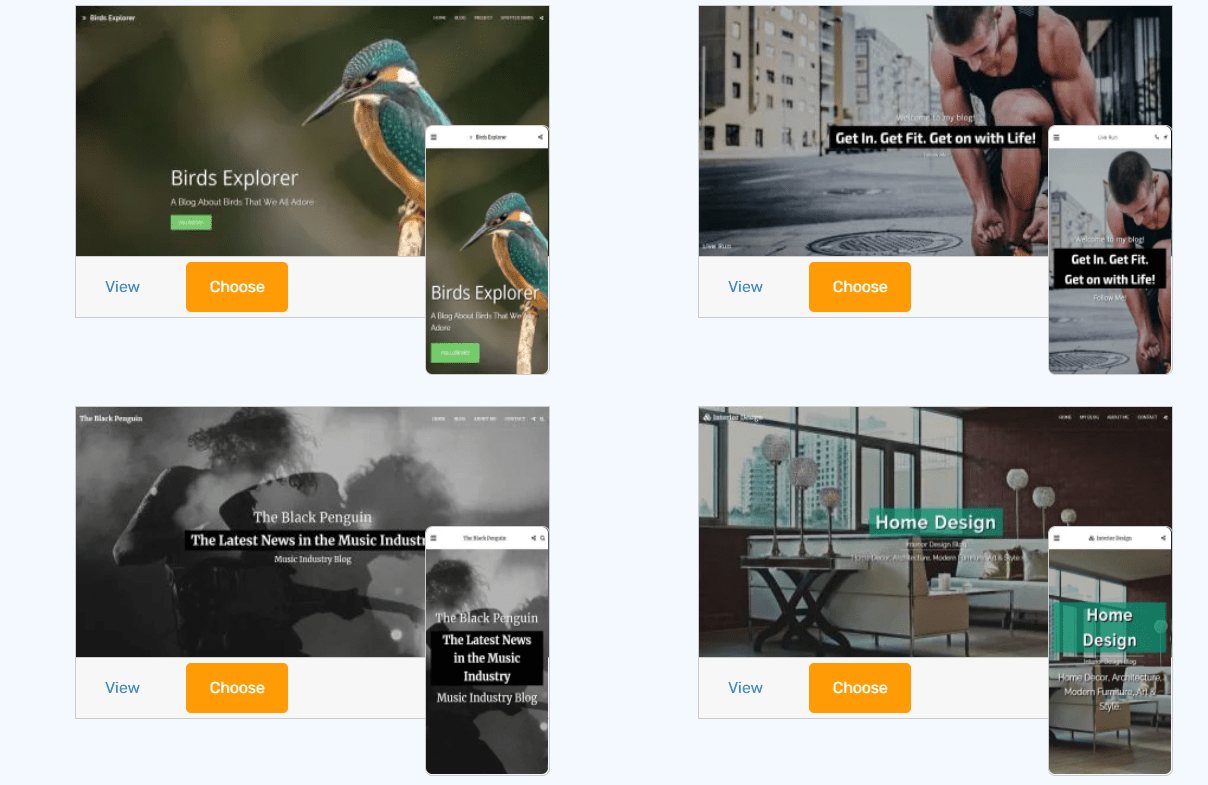 This would be a useful model for certain community websites – for example, if you need a place to post information for apartment residents or students. It also makes SITE123 a safe platform for clubs, associations, or nonprofits to discuss private business. And because this option is available with all plans – even the free one – it's great for creating forums and private web content on a tight budget.
SITE123 also has a user-friendly forum feature: you simply choose your layout, create a few thread categories, and your forum is ready to publish. This is available even on a free plan. Another perk: member registration forms are completely customizable.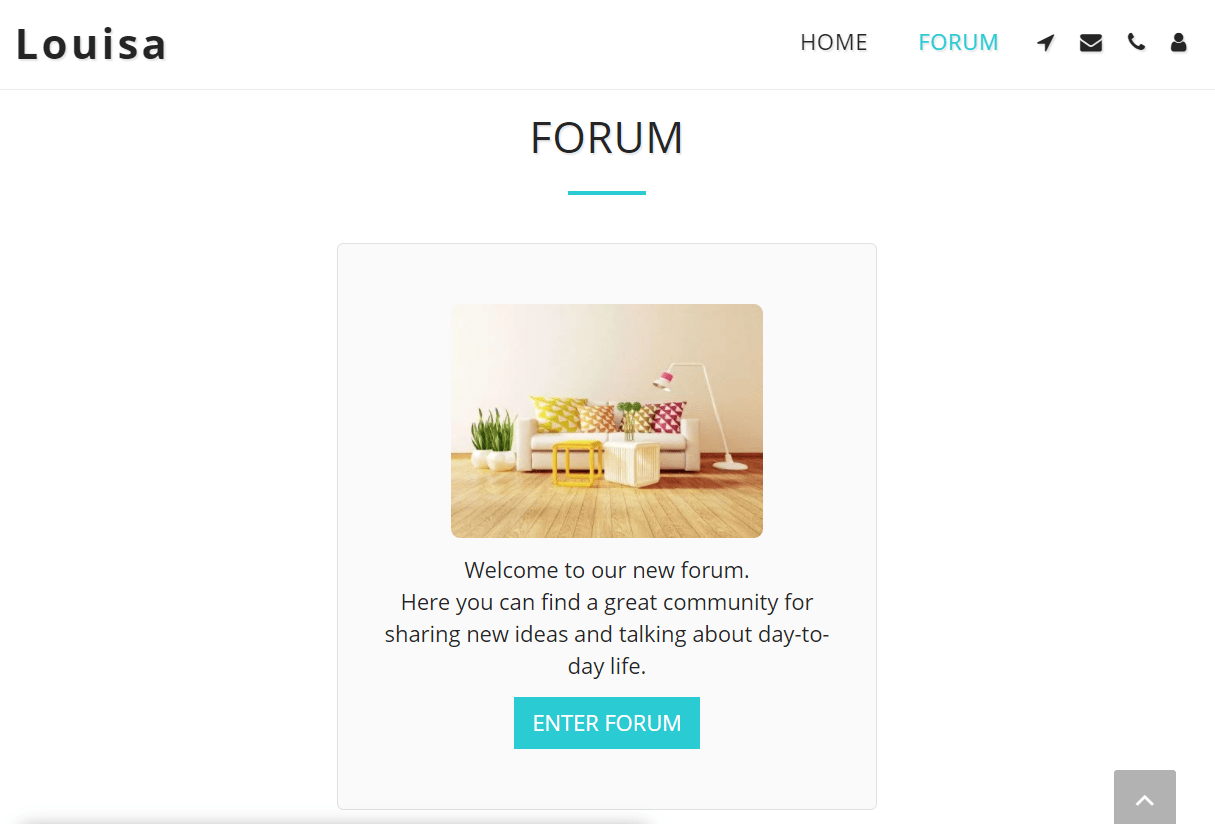 Here are some of SITE123's standout features for membership websites:
Extra security: Choosing the "confirmed members only" option allows you to vet all new members before giving them access to your site.
Forum insights: Site admins can monitor comments in the forum dashboard and see member engagement with different topics by day or week.
Recommended discussions: Visitors will be shown relevant forum threads based on their past engagement. They can also jump quickly to the discussions they want to see using the forum search feature.
Basic SEO tools: SITE123 gives you control over meta tags, sitemaps, and 301 redirects so potential members can find your homepage on Google.
Read our expert SITE123 review for more info.
Built-in membership features
Yes
Forum features
Yes
Ability to offer paid subscriptions
No
Membership features available on the free plan
Yes
Starting price of paid plan

$

12.80
As with Squarespace, your best bet for building a membership website on WordPress.com is to use a third-party plugin. Although it's possible to create a members-only area without one, this requires setting up a second website and a subdomain – a far more complex process than installing a plugin.
On the upside, there's a wide range of plugins to choose from, so you're likely to find one that ticks all your boxes. Just be aware that you'll need a paid Business plan or higher to install plugins. WordPress also has a free plan, if your needs are more limited.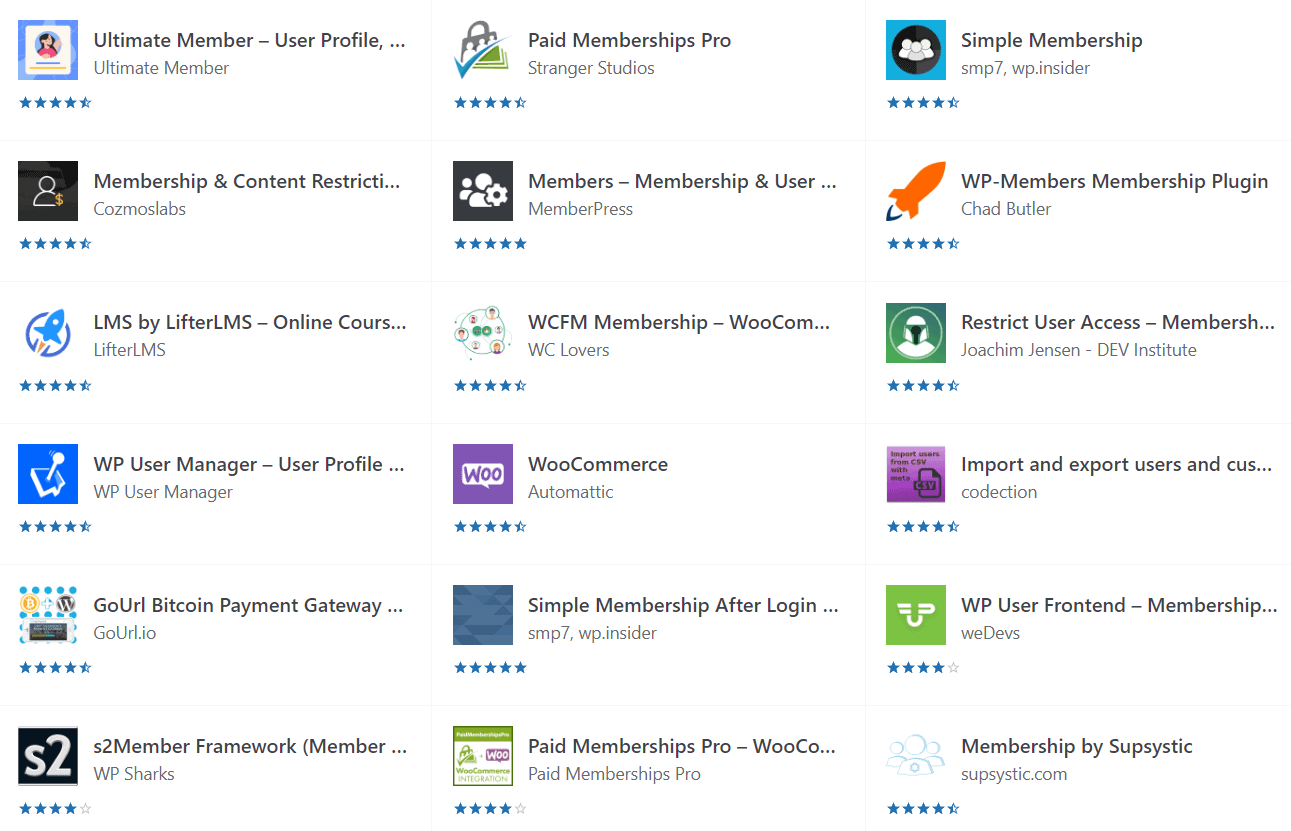 Free plugins include Simple Membership and Ultimate Member, which let you create free or paid members-only content. Paid Membership Pro, on the other hand, has both free and paid versions and has a more complete set of features. For example, it lets you offer coupons, different checkout options, and flexible payments (including one-off and recurring payments, free trials, and automatic renewals).
Another plugin option is Members by MemberPress. This plugin lets you restrict content access and assign different permissions to members. You can start with the free version and add more advanced features as your site grows (think analytics, automatic billing, and coupons) by upgrading to the premium version, starting at around $150 a year.
Here's some other perks worth knowing about if you're using WordPress.com:
Dedicated forum plugins: Peepso and BuddyPress are two free options. You can use them alongside your membership plugin to create a private area for members to hold discussions.
Learning management plugins: LMS by LifterLMS is a free plugin that lets you run online courses on your site. Alternatively, you could opt for paid plans from MemberPress or Digital Access Pass.
Monetization: WordPress themes feature prominent, well-designed blogs ideal for monetizing your content with ads or affiliate links.
Read our expert WordPress review for more info.
Built-in membership features
No
Forum features
Yes
Ability to offer paid subscriptions
Yes
Membership features available on the free plan
No
Starting price of paid plan

$

5.00
Whether you want to develop an online community, create a customer portal, or provide exclusive content and courses, Weebly can help you get your membership site off the ground with no third-party apps, integrations, or plugins required.
You can set up different member tiers, enable automatic password resets, and manage member registration. There's also a handy member search function. Plus, you can drive member signups through custom invitation emails and buttons for your pages, social posts, and newsletters.
You should keep in mind, though, that Weebly's membership websites are only available with the Pro plan and above. Your site can support up to 100 members with the Pro plan, or unlimited members with the Business plan. (There is a free plan, but it's pretty basic.)
Weebly's ease of use and built-in membership features make it an ideal choice for small businesses or nonprofits who need to set up a membership site. It could also be a good option for small scale conference portals, loyalty programs, or community groups. 
However, if you want to automatically manage subscriptions and recurring payments, you'll need to install an app. The app doesn't have the same flexibility or scalability as WordPress or Squarespace, so it probably wouldn't cut it for larger websites.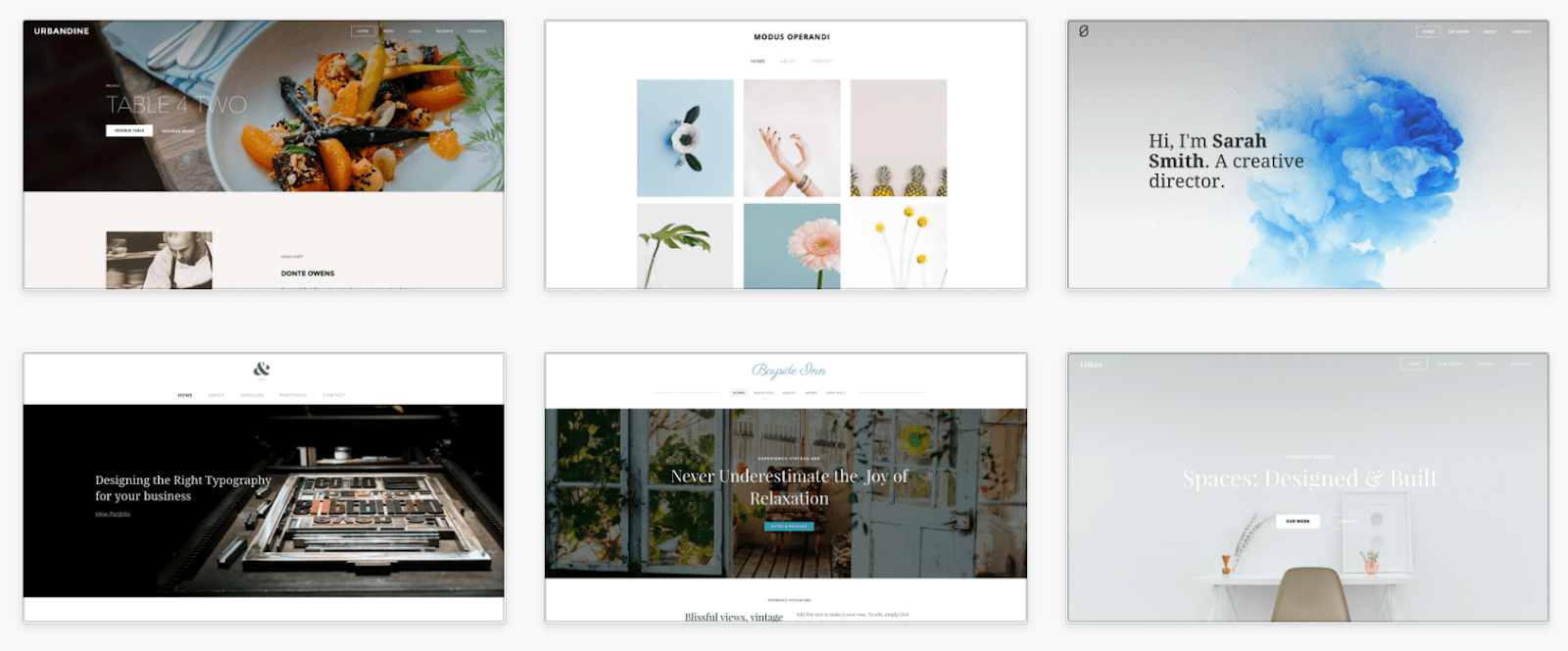 Here are some other useful Weebly features for membership sites:
Member imports: You can upload a spreadsheet of contact details to automatically create accounts for current members. This is very useful if you're switching over from another platform or bringing your organization online for the first time.
Dashboard stats: You can view key metrics like traffic and page views to see how your members-only pages are performing.
Streamlined logins and registration: Adding a login form to your site is as simple as checking a box. And visitors can register or sign in right from whatever page they're on: a popup login allows them to enter their details without losing their place.
Read our expert Weebly review for more info.
Built-in membership features
Yes
Forum features
No
Ability to offer paid subscriptions
Yes – via third-party apps
Membership features available on the free plan
No
Starting price of paid plan

$

6.00
Which Builder Is Best for Your Membership Website?
All the website builders on this list are intuitive and reliable, but Wix would be my top recommendation. It offers the widest range of membership features and the largest selection of themes, so it can meet the needs of almost any website.
If Wix doesn't have the exact combination of features you need (even though it probably does), it's worth checking out WordPress.com's long list of plugins.
And if you just want a simple solution that doesn't require the help of a third-party app, Weebly might be a good fit for you.
| | | |
| --- | --- | --- |
| Website Builder | Top Features | |
| Wix | Offers the most membership options accessible on all plans and the widest selection of membership-related templates | |
| Squarespace | Powerful integrations let you set up recurring payments, free trials, tiered access, automated upsells, and drip-fed content | |
| SITE123 | Allows you to create fully private websites with very little hassle | |
| WordPress.com | Has a long list of plugins for members-only areas, forums, and learning management | |
| Weebly | Built-in features include member stats, a member search function, and custom invites. | |
FAQ
Which online website builder is best?This completely depends on your unique needs and the kind of website you're building. However, Wix tops the list because it has the largest variety of membership options on any plan. Some other things I like about it are its ease of use, customizable design, and accessible pricing. That's why it made our list of the top website builders in 2022.What else can I do with my membership site?Providing exclusive, members-only content is a great way to make your members feel valued. This can increase both registrations and member visits. The possibilities are endless: you can publish blog posts and podcasts, offer downloadable files, or even create full online courses and webinars. If you're running an online shop, you can also offer member perks like coupon codes and exclusive discounts. For many membership websites, forums are a good tool for encouraging discussion and creating a community feel. Building a membership website doesn't have to cost as much as you think. To get the best price, be sure to check our website builder coupon page for the latest deals.How can I make a membership website for free?You can make a membership website for free using Wix or SITE123. On Wix, you simply edit your page permissions so only members can view your content. You can do this even on a free plan. On SITE123, you can create a fully private website on the free plan by making all pages password-protected. Even though the free plans have some limitations – for example, your website will feature the website builder's branding, and you can't choose a custom domain name – you can still use them to create a fully functional website. Find out more about the best free website builders in 2022.