There's no shortage of web hosting providers – but few will offer all the features you need with a fast setup process.
When you're in a hurry to launch one or many sites, it's easy to fall into the trap of paying up front for a service that is too complicated for beginners or too basic for advanced users. If this is your first time launching a website, you'll likely want a simple, user-friendly experience. If you're an experienced user looking for the fastest way to churn out websites, you'll want a greater choice of customization to suit your project.
I've tested the leading hosting providers on the market for site launches that are genuinely quick and easy,
and that suit whatever your needs might happen to be.
Short on Time? These Are the Best Web Hosts With Instant Setup in [Current Year]
Hostinger – Affordable web host with quick setup and excellent performance
Nexcess – Managed WordPress with auto-scaling and free daily backups
InterServer – Beginner-friendly host with unlimited resources and fair monthly rates
What We Look For in the Best Web Hosts With Instant Setup
I chose six hosting providers that will enable you to launch your website(s) quickly and efficiently. In making my selections for this list, I also made sure they had the features you would expect from a reputable provider, as a fast setup process isn't the only important thing to consider. I've looked for the following:
Ease of use. There's not much point in rapid setup if the sign-up process is too difficult to grasp or site maintenance is overcomplicated. You don't want to launch a website you can't easily maintain and update.
Installers for CMSs. Single-click installation of a content management system (CMS) like WordPress, Magento, or Drupal should be included in the setup process. It allows you to make updates to your site's content and features without writing code.
Performance. There's not much use for a beautifully-designed website with brilliant content that is inaccessible or frustratingly slow to load for your site visitors.
Reasonably-priced upgrades. If you want to expand or add features to your website as it grows, you don't want to have to take on massive cost increases for relatively minor upgrades.
Money-back guarantee. All six hosts on my list offer money-back guarantees of at least 30 days, during which you can decide whether the choice you made is the right one. If not, you can ask for a refund.

Hostinger's entry-level shared hosting plan is cheaper than a pack of gum
but enables you to start adding content to your website minutes after purchasing a plan. Installing WordPress is fast and simple. You can choose to have it installed automatically when purchasing a plan, or use Hostinger's Auto Installer app. Signing up to one of
Hostinger's VPS plans
 is easy as long as you know your way around setting up a server. You won't find any of the beginner-friendly tools from the shared hosting plans, so you'll need some technical knowledge. Even so,
Hostinger has an extensive knowledge base and numerous tutorials on how to run a VPS.
Hostinger allows you to upgrade your hosting plan at any time. Just access the
Hosting
page, click on the
Upgrade
button, and choose the plans you want to upgrade to. The unused value of your old plan is not lost, but transferred to the price of the new plan. This applies to both shared hosting and VPS.
Hostinger WordPress Hosting
Hostinger Reseller Hosting
A free domain name is included with some hosting plans from Hostinger
Features
Beginner-friendly. Hostinger's proprietary hPanel is similar to cPanel, but some find it easier to use and less cluttered, making it ideal for beginners.
Excellent performance. When we tested Hostinger, it delivered superb performance results for shared hosting – an average loading time of 1.56 seconds and an uptime of 99.99% over a few months.
SLA-backed uptime guarantee. Hostinger guarantees an uptime of 99.9%, and if it doesn't deliver, you may be entitled to compensation on your monthly fee.
Free domain name. Hostinger includes a free domain name with most of its shared hosting plans – the catch is, you must purchase an annual or longer subscription. But when you qualify for the free domain name, it's connected to your hosting account automatically at sign-up, which saves you time.
Read our expert Hostinger review for more details
.
Free SSL?
Yes
Money-back guarantee
30 days
Support options
24/7 live chat, email
Starting price

$

1.99

Nexcess' main selling point is that there are no overage fees or limits on traffic.
Its NGINX-based managed hosting platform will handle periodic traffic surges for you, and it won't ask you to upgrade until you've gone over your bandwidth limit for an extended period. It didn't take long to get through the setup process.
My colleague was able to install a WordPress theme just a few minutes after purchasing a plan.
Furthermore, Nexcess offers a useful feature called Stencil Sites. Say you have to create multiple similar WordPress websites with the same theme and plugins installed on each.
Instead of repeating the process of installing and configuring WordPress, the theme, and all the plugins, you can save the first as a Stencil Site
and reuse it when creating new sites.
Nexcess WordPress Hosting
Features
StoreBuilder. Nexcess' StoreBuilder is designed for beginners who want to open an online store. It's easy to use and has several helpful features, such as a premium theme to get started, a site-building wizard, abandoned cart recovery, and a sales performance monitor. This is available with a 30-day free trial.
Good value. While Nexcess' prices are not the lowest overall, they are very reasonable for premium managed hosting with a scalable infrastructure.
Nexcess Installer Plugin. It's a simple tool that allows you to bulk install or uninstall multiple recommended plugins on sites hosted in WordPress and WooCommerce plans.
Plugin Performance Monitor. This tool monitors your site for performance lag caused by new or updated plugins, and helps you to repair the problem.
Check out our full Nexcess review for more details
.
Free SSL?
Yes
Money-back guarantee
30 days
Support options
24/7 phone, live chat, and email
Starting price

$

12.67

InterServer has a single shared hosting plan with unlimited resources and commitment-free monthly billing
, so you don't have to waste any time making a decision over which plan to choose. After the hosting account was activated, my colleague updated the nameservers to connect the domain, and used Softaculous to install WordPress. The whole process took about a minute. Unlike many other hosts,
InterServer doesn't force you to upgrade your hosting account if you want to set up more than one website.
You can set up as many sites and email accounts as you wish, and there are no limits on storage and data transfer, but keep in mind that server resources are shared with other customers. For larger-scale projects and heavier traffic volume,
InterServer's VPS hosting might be more suitable
.
Instances are sold in "slices," each with one CPU core, 2GB of RAM, 30GB of storage, and 2TB of data transfer. For more resources, buy more slices.
If you opt for four or more slices, managed support is included
, meaning you get help diagnosing and repairing technical issues with your VPS instance.
Features
Strong security. InterServer's shared hosting plans include a security suite called InterShield. Developed in-house, it uses data from thousands of servers to learn how to detect attacks, and then uses that data to help prevent future attacks before they happen.
Inter-Proxy caching. This is a proprietary caching system that enhances your website's performance. InterServer pairs it with a CDN (content delivery network), enhancing your site's loading speed for audiences from all over the world.
SLA-backed uptime guarantee. InterServer has a 99.9% uptime guarantee. If your website suffers downtime, you can ask for credits that cannot exceed 50% of your base monthly fee.
Reasonable monthly billing with no commitment. InterServer is unique, in that the monthly subscription is reasonably-priced so you don't have to commit to multiple years in advance.
If you're interested, our full InterServer review includes more details
.
Free SSL?
Yes
Money-back guarantee
30 days
Support options
24/7 live chat, phone, Facebook chat, and email
Starting price

$

2.50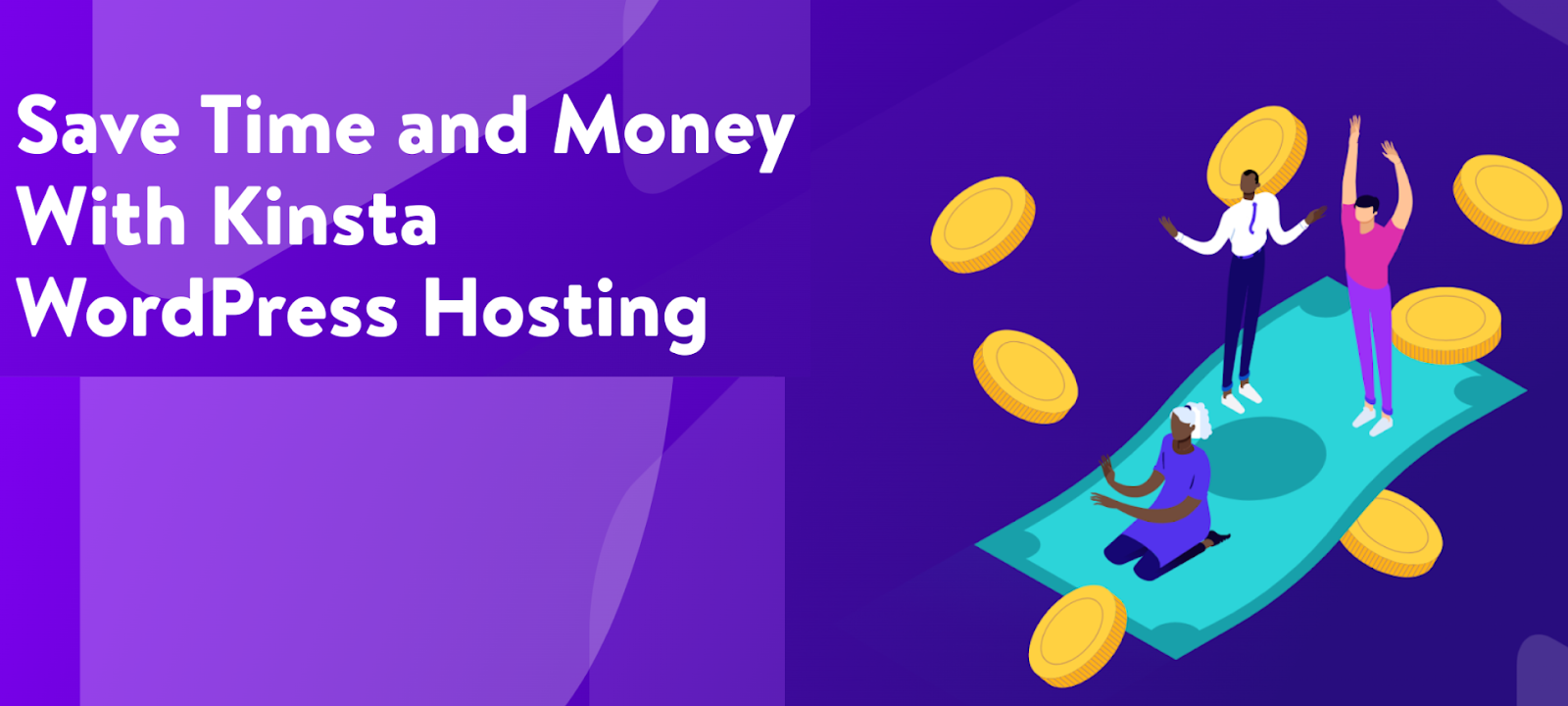 Signing up to one of Kinsta's state-of-the-art managed WordPress plans
is a lightning-fast process
. You don't even have to configure WordPress because Kinsta fine-tunes the software for you to run as efficiently as possible – on Google Cloud servers, to boot. The prices may scare you off, but
even Kinsta's entry-level plan includes premium features
like proprietary CDN software, which runs on Cloudflare's network. Also, you have access to a staging tool and a local development suite called DevKinsta. The latter allows you to develop and test WordPress websites locally on your computer. After you finish, you can transfer the site to your hosting account. Finally,
a WordPress installation with Multisite enabled counts as a single install
with Kinsta's plans – though you'll need to be on a Pro plan or higher as it can be resource intensive.
Features
Google Cloud Platform. Instead of owning its own data centers, Kinsta leases Google's massive and reliable cloud infrastructure.
Superior performance. Kinsta is one of the fastest WordPress hosts we have ever tested. Uptime was 100% for over four months, and the average loading time was 1.2 seconds.
Custom plans. In addition to set plans for a range of use cases, Kinsta allows you to customize a plan according to your specific needs. For instance, you can specify the number of WordPress installs, the amount of storage, and the expected volume of traffic.
Fully-automatic daily backups. This is a default feature, but you can also make backups on demand. Just keep in mind that different plans have different backup retention periods.
Read our expert Kinsta review for more details
.
Free SSL?
Yes
Money-back guarantee
30 days
Support options
24/7 live chat and email
Starting price

$

35.00

Signing up with
InMotion Hosting's entry-level shared hosting plan
was a piece of cake. My colleague's account was activated instantly and WordPress was preinstalled. Nameserver information was sent via email, and
WordPress was up and running in a matter of minutes.
InMotion Hosting offers decent resources and features even with its entry-level plan.
For example, it allows for two websites rather than just the usual single site. Also, all the other plans have unlimited NVMe SSD storage which ensures faster speeds and lower latency. As a result, your site visitors will receive better performance.
Features
Generous money-back guarantee. InMotion Hosting has one of the longest money-back guarantee periods in the industry: 90 days.You have a lot of time to decide whether InMotion Hosting is the right choice for you or not.
BoldGrid. BoldGrid Website Builder can be installed quickly with InMotion Hosting's Auto Installer. Use it to design and build a WordPress website in under an hour.
UltraStack infrastructure. InMotion Hosting's proprietary performance-boosting UltraStack server configuration is included with all its shared hosting plans except for the entry-level one.
Launch Assist. Included in all VPS and dedicated subscriptions, Launch Assist is a service InMotion Hosting provides if you want to transfer your website from another host. A system administrator handles your content transfer, databases, and configurations.
Our full InMotion Hosting review includes more in-depth information
.
Free SSL?
Yes
Money-back guarantee
90 days
Support options
24/7 live chat, email, and phone
Starting price

$

3.29

My colleague chose
A2 Hosting's entry-level shared hosting plan, Startup
, and after the account was activated, connecting a domain took mere seconds. Shortly after, WordPress was installed via Softaculous. The whole process was very intuitive. For WordPress websites,
A2 Hosting's "A2 Optimized" installation option includes a plugin designed to install and configure several 3rd-party optimization tools.
It's simpler and faster than installing a bare copy of WordPress and then all the individual plugins.
Features
Managed VPS. If your website grows and you need more resources than A2 Hosting's shared hosting can offer, you can scale it up and opt for one of its VPS plans. Managed VPS is available, and while it costs more, you won't have to worry about not having all the necessary skills to manage your server.
Unique money-back guarantee. A2 Hosting's refund policy gives you a full refund, no questions asked, if you cancel within 30 days. However, if you cancel 31 to 90 days from the purchase date, you get a prorated refund for the unused portion of your subscription.
A2 SiteBuilder. A2 Hosting's website builder is free for single-page websites, and allows you to get a site built fast using a professionally-designed template as a starting point.
Reliable performance. Even with A2 Hosting's most basic shared hosting plan, our tests recorded 100% uptime over a period of two months.
Our full A2 Hosting review includes more information
.
Free SSL?
Yes
Money-back guarantee
30-day money-back guarantee plus a prorated refund up to 90 days
Support options
24/7 live chat, phone, and email
Starting price

$

2.99
All the Web Hosts on This List Have Instant Setup, but They're Not All the Same
All six web hosting providers on my list can give you what you need in terms of a fast setup process. So now you're facing another issue: which one should you choose? It's all about your specific needs, but I can make a few recommendations. If you're on a budget but still want a fast-loading website,
Hostinger's shared hosting plans are affordable
but they still offer terrific performance. If your project evolves and you need more resources,
Hostinger's VPS plans may be a good upgrade
 provided you have the necessary skills to manage a server. Now, if you're looking for a provider to manage your hosting for you, but don't want to break the bank,
Nexcess offers affordable managed WordPress hosting
.
And when I say
managed,
I mean "not just a one-click WordPress installer." Lastly, if you don't want to commit to a long-term plan but you know you need resources and a beginner-friendly experience,
InterServer's one-size-fits-all shared hosting plan
is the way to go. The host also caters to larger-scale projects by offering
reliable VPS hosting that includes managed support
 if you purchase more than four slices. Take a look at this quick recap for an overview of all the providers on my list.
Standout feature
1-click/ preinstalled WordPress
Money-back guarantee
Starting price
Hostinger
Cheap with great performance

✔

30 days

$

1.99

Nexcess
Affordable managed WordPress

✔

30 days

$

12.67

InterServer
Unlimited resources with monthly billing

✔

30 days

$

2.50

Kinsta
Premium WordPress hosting

✔

30 days

$

35.00

InMotion Hosting
Unique "UltraStack" infrastructure

✔

90 days

$

3.29

A2 Hosting
"A2-Optimized" WordPress installation

✔

30 days for a full refund, and 90 days for a prorated refund

$

2.99
FAQ
What is instant activation?
Instant activation means that you are able to start building your website right after purchasing a hosting plan. While it may seem obvious, not all web hosts have a quick setup process, but the ones on our list do.
Which web host is fastest?
Kinsta is one of the best-performing providers we tested. It delivered perfect uptime results and a loading time of 1.2 s on average. However, if you're on a tighter budget, Hostinger is a close second with 99.99% uptime and an average loading time of 1.56 s.
Is Hostinger better than Bluehost?
Yes, not only is Hostinger's performance better than Bluehost – it's also more affordable. Plus, Bluehost doesn't offer an uptime guarantee, and has only one data center in the US, whereas Hostinger is a global hosting provider with a very clear service uptime guarantee of 99.9%. You'll find many other options that are better than Bluehost on our list of the top web hosting providers in 2023.
What's the difference between shared hosting and WordPress hosting?
You can't really compare shared hosting and WordPress hosting, because they are often the same thing. Shared hosting is when you share the resources of a server with many other customers. WordPress hosting is when the host's servers (whether shared, cloud, VPS, or other) are optimized for WordPress. If you're just getting started with web hosting, you can learn more in our complete guide to building a website in 2023.