In the marketing for
Scala Hosting's VPS plans
, the company promises to be good and not overload the servers. It promises that the hardware you pay for will be exactly what you get. It promises that if you get the managed VPS hosting, you won't have to worry about a thing. It also promises to be affordable (and it is that, at least).
But is this affordable VPS hosting everything it needs to be, and does it do everything it needs to do?
 Could you launch your medium-to-large business website or app and feel secure in the knowledge that your site will stay up and load fast? I built a test website to find out just that. And all things considered,
Scala Hosting tested well, and I had basically no issues with it.
 For a newcomer to VPS hosting, the simplicity of the SPanel user interface could be a great start. That, plus the highly customizable payment plans and the option to set up managed DigitalOcean and AWS cloud servers, makes Scala Hosting a solid choice, though it doesn't have
all
 the free extra features you could wish for.
Features
Scala Hosting VPS Is Designed to Use Only What You Need
Let's start with some general information.
Scala Hosting offers both managed and unmanaged VPS plans
, with the managed plans actually starting at a slightly lower price per month.
Yeah, you read that right. The
managed
 plans start off cheaper, and they're based on CentOS 8,
which I like very much.* Scala Hosting
really
 wants you to get addicted to the customer service (
more on that down below
).
*Update: I used to like CentOS, but now that the company has announced it's switching to a rolling release (much less stable) instead of versioned releases, we have grown apart.
To simplify my life, and to test said customer service, I went with the cheapest managed VPS plan, which starts you off with 1CPU core, 2GB of RAM, and 20GB of space on an SSD. That's admittedly not much, but it's enough to launch a small site with. If you need more, one of the big selling points is that you can scale up your server piece by piece, as it were.
You can individually buy more CPU cores, more RAM, or more space. You only pay for what you need.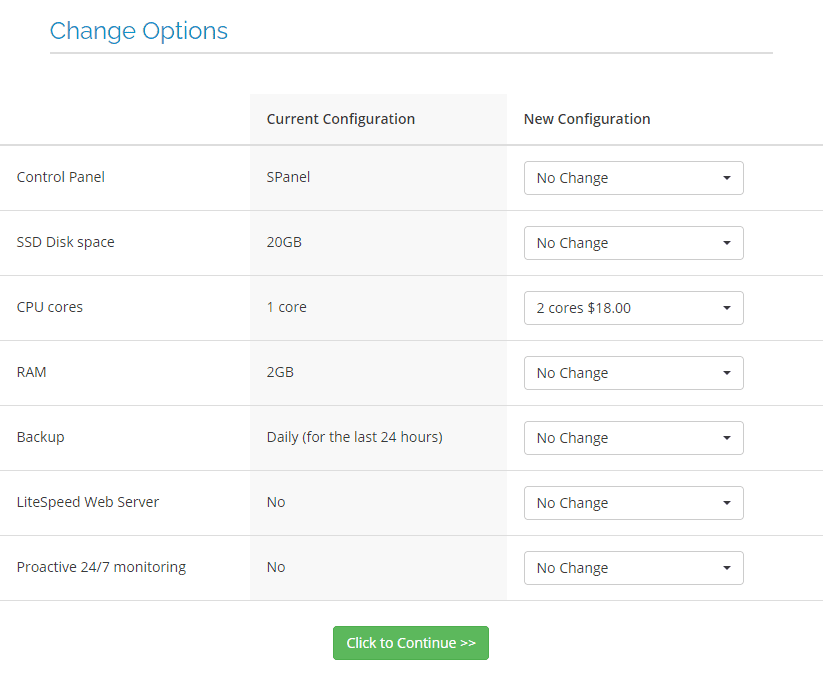 It's not quite as granular as some hosts where you practically pay by the CPU cycle, but it helps keep your costs down.
All plans come with daily remote backups, extra backups in the form of snapshots that cover the last two days, and free site migration.
 The resources you pay for are guaranteed to be yours and yours alone. Every VPS also comes with a dedicated IP address. For the uninitiated, that means your server is viewed as being a bit more trustworthy by the internet at large.
That
 means emails from your server are less likely to get blacklisted, and
your site can actually get a better ranking on Google.
Oh, and every plan comes with free SSL.
 As they darned well should. In this case, the SSL is provided by Let's Encrypt, but if you have a custom certificate you want to install, you can do that too. All of this can be controlled and configured via SPanel, Scala Hosting's proprietary control panel. If SPanel doesn't float your boat and you long for the familiar comfort and features of cPanel, that'll cost extra, but it's there if you want it.
There are some more things you have to pay extra for too:
 If you want to use the relatively new – and super fast – LiteSpeed Web Server tech, that'll cost you. The same goes for extra remote backups, as Scala Hosting will keep only one day's worth of remote backups by default.
The Managed VPS Hosting Is a Breeze
The experienced developer will (probably) already know what managed VPS hosting is like, so this is for all my people out there who've been stuck on shared hosting all this time:
Get. You. Some. Of. This.
You might have balked at the idea of running your own server, virtual or otherwise, for the simple reason that server administration is complicated. I mean, who wants to figure out hardware, server security, plus server maintenance and updates? Well, I want to do that for fun, but for most people who just want to put a website up already? It's too much.
This is where Scala Hosting's managed VPS plans come to the rescue, because the tech team takes care of all that background stuff for you.
 You don't have to update anything except your WordPress installation and plugins.
SShield Keeps Your Site Safe
SShield (or SPanel Shield) is one of those background services that makes your life easier.
 It's an automated, AI-based security suite that's constantly watching your site for hacks and attacks. In theory, it blocks most of them outright (Scala Hosting says it blocks 99.998% of attacks). When an attack does get through, the system is designed to notify you immediately
and
 tell you what you can do to fix it. And if you don't know how to use that information, you can always send it off to tech support.
There's Also Easy Node.js Setup
Okay, here's one for my developer friends: While most of the internet runs on PHP, and PHP-based CMSs such as WordPress, you might want something a little more modern, like Node.js. While many VPS hosts will make you use an unmanaged server and configure everything yourself, Scala Hosting won't.
That's right! Node.js is available and supported on the managed plans.
You'll have to talk to tech support to get it set up, but that's one less thing you have to do manually.
You Can Get Managed DigitalOcean and AWS Servers
That's right: over the past couple of years, ScalaHosting has done something rather interesting.
The company has partnered with both DigitalOcean and AWS (Amazon Web Services) to deliver high-performance, managed cloud hosting.
If you want to take advantage of a top cloud infrastructure, but you don't want to set up and handle the server stuff yourself, then ScalaHosting will do that for you.
What's more,
you'll get SPanel installed on all your DO and AWS server instances.
Basically, if you want to go in and manage some things yourself without typing out every command in a terminal, you can.
The benefit to you is that
you get access to DO's and AWS' server locations, as well as to mountains of processing power/bandwidth.
The benefit to ScalaHosting is that the company gets paid to provide server management.
The cheapest managed AWS plan comes with 1 CPU Core, 2GB RAM, 60GB SSD, and  3TB Bandwidth. And on a managed plan, that's pretty reasonable.
Ease of Use
Acquiring and Configuring Your Server Is Simple(ish)
For the purposes of this article, I'm assuming that if you need a VPS, you know more or less what you're doing, or you're willing to learn.
 You don't
need
 to be a programmer to use a VPS, but it helps to have some idea of how hosting and servers work in general.
So long as you've got that bare minimum of knowledge, you're good. Signing up was simple enough that it bears no further comment. There's no real confusion about "which plan is better" when you literally build your own by choosing the resources you want. When you first sign in, you even get a little tour to tell you where to find everything.
The SPanel Control Panel Is Pretty Great
Assuming you don't want to shell out the cash for cPanel, you're still in pretty good hands with SPanel.
It's clean, it's easy to navigate, and it has the basic features you'll need. A tip for the newbies: When you're running a VPS, SPanel actually comes in two parts: First, there's the server management panel, which acts a bit like Web Host Manager (WHM), if you're familiar with that. This is where you configure things like user accounts and how many websites run on your server. You can also use it to keep an eye on your server resources, reboot your server, and more. It's designed for anyone who wants to run more than one site on a server, including resellers.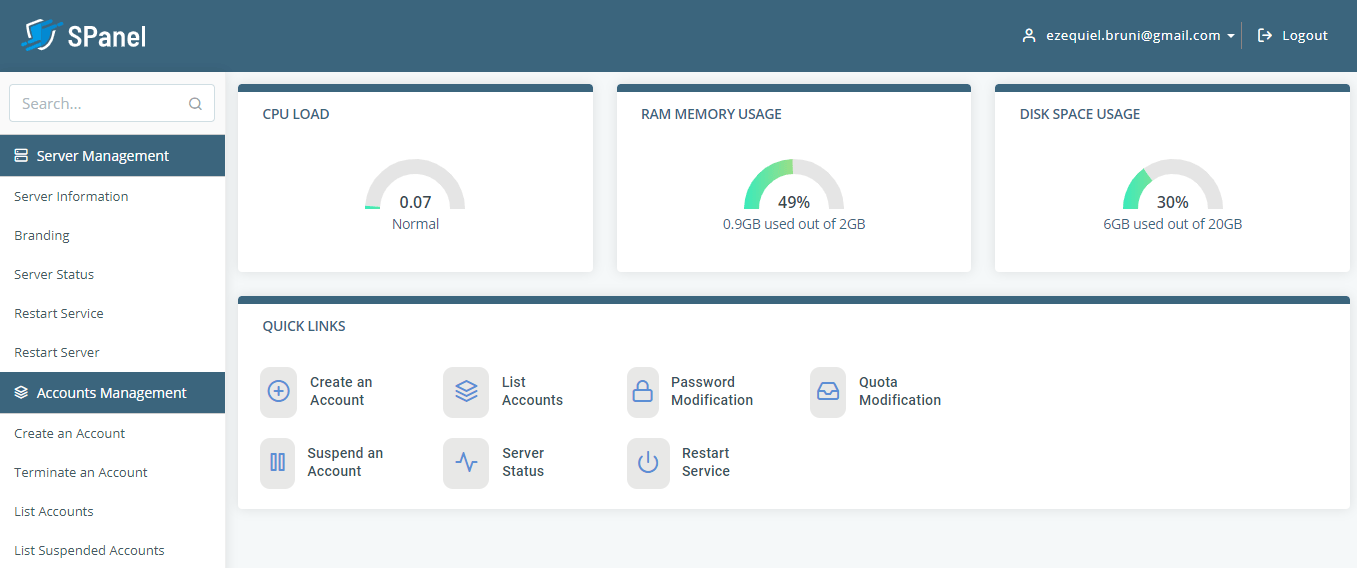 Now, if you actually want to put up a website, you have to create an account for it within SPanel, define how much of your server resources it's allowed to use, and so on.
If you buy a domain name with Scala Hosting, this should all be set up automatically, but if you don't, you'll need to do this part yourself. Once you have a hosting account on your server, you can log into it, and SPanel will allow you to configure things like site email addresses, databases, FTP accounts, and SSL certificates. There is also, in the fine tradition of hosting control panels everywhere, a file manager.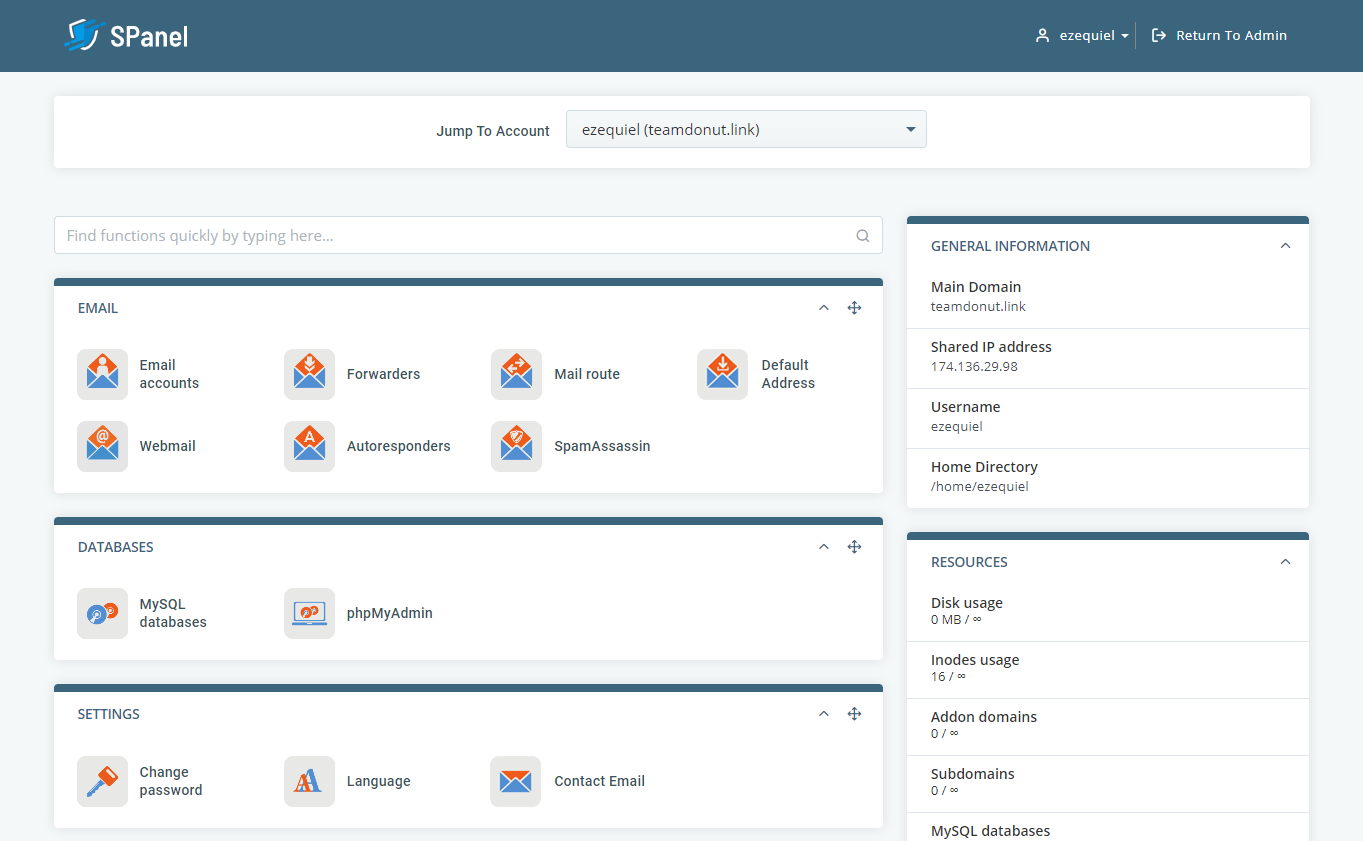 This is also where you can quickly install WordPress. Speaking of which…
There's Easy, One-Click WordPress Installation
Fair warning: This isn't like cPanel, where you can install hundreds of different CMSs all with one click…
but you
can
 install WordPress easily enough.
 In fact, you can install WordPress on the same site as many times as you can make it fit and manage all of your WordPress sites in one easy-to-access place.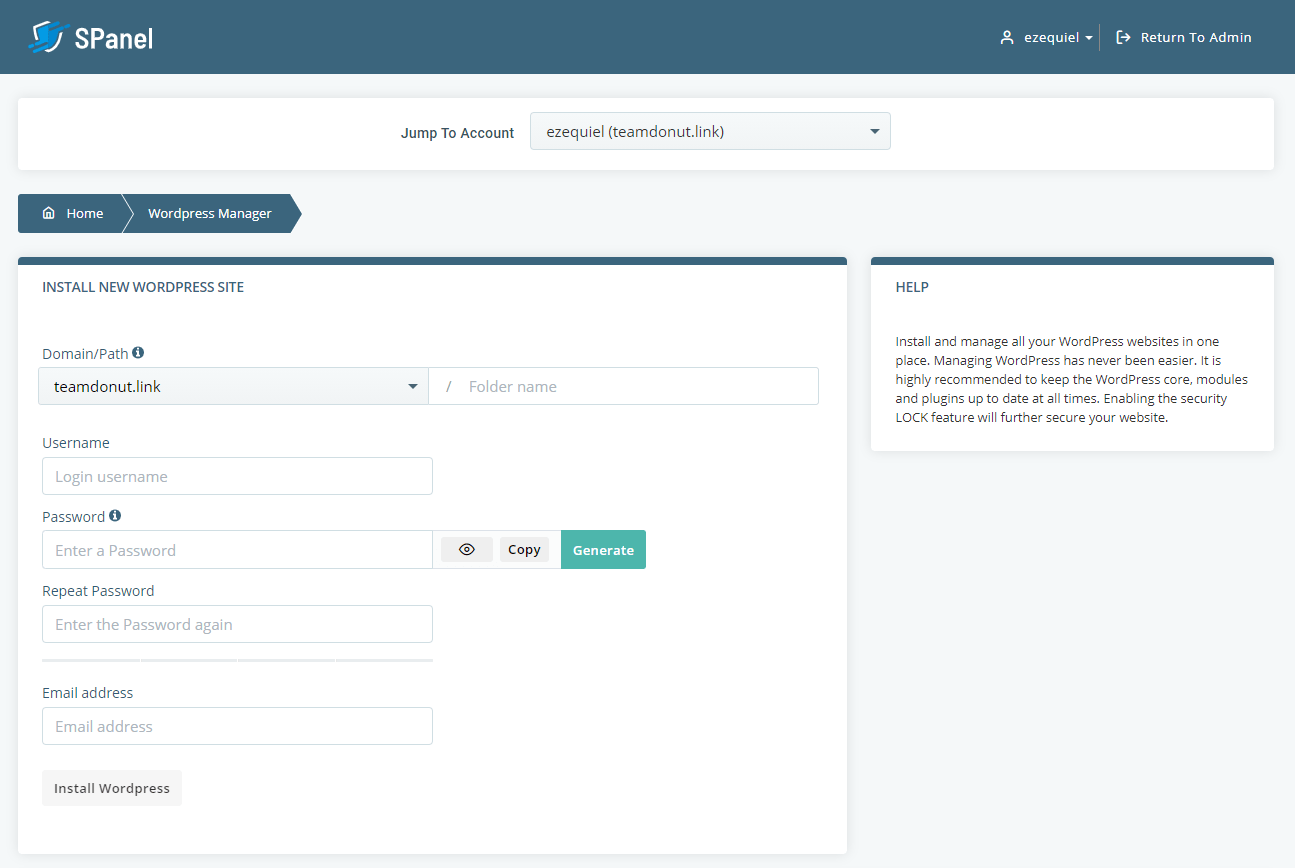 Automatic Backups Not Enough? Make Your Own
You can never have too many redundancies.
The individual site management side of SPanel also allows you to make manual backups whenever you need. Unfortunately, if you have several sites on the server, you have to do this for each site account individually.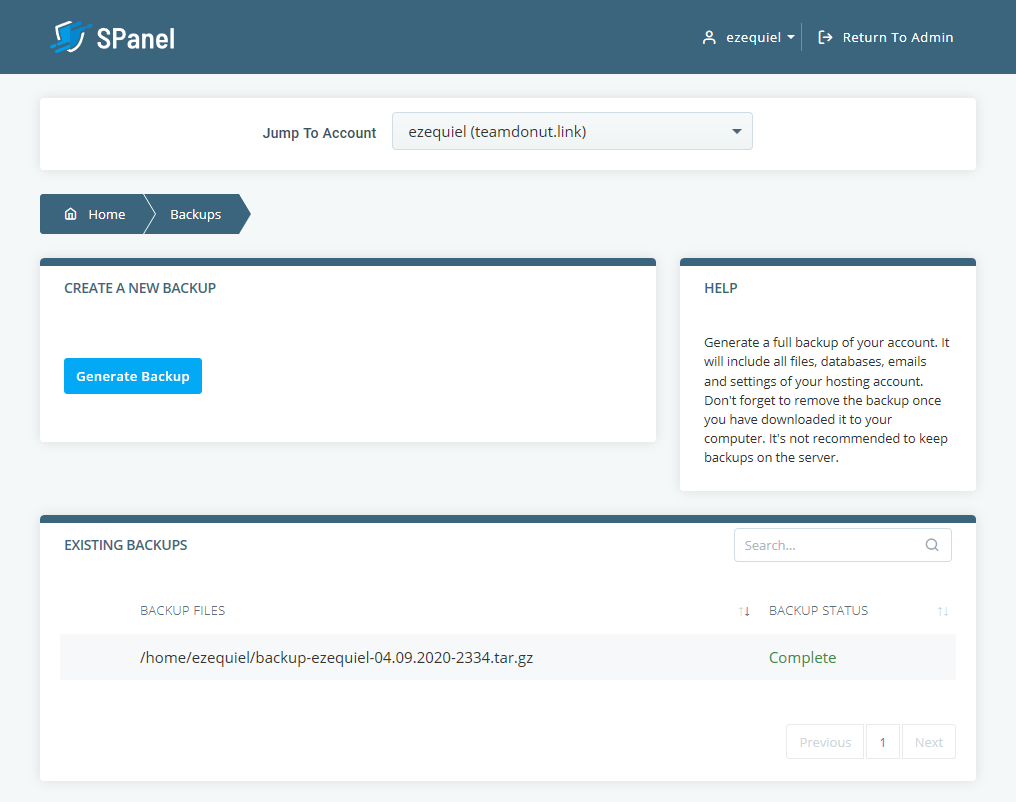 Performance
The Servers Gave Me No Reason to Complain
Said servers, it must be noted, reside in Texas and Bulgaria, giving the best coverage to North America and Europe in general.
My colleague who tested Scala Hosting's shared hosting was very impressed
, and I wanted to see if I'd be just as impressed with the VPS. So, I set up a WordPress-based test website with the usual bad ideas: a few HD images of products I don't actually sell, plenty of JavaScript, and other things you'd expect to find on a modern business website. Plus sarcastic copy that you'll probably never see. First off, here's my personal impression: I'm in Mexico, and my VPS felt incredibly snappy to me. Now, here's some actual hard data:
The average complete page load speed was a rock-solid 1 second, with little variation. It'd probably have been even faster if I'd sprung for the LiteSpeed server software. And the site's uptime over the testing period was a straight 100%.
For more details, see below. If you're short on time, you can
jump ahead to see if I was as impressed with Scala Hosting's support team
.
GTmetrix
GTmetrix is my weapon of choice when testing complete loading speeds, which ranged from 0.8 to 1.2 seconds in this case,
with most results coming in at a nice, round 1.0 seconds. Since the idea is to keep your website from taking longer than 2 seconds to load, this is a fantastic result. It should be noted that both the site's server and the testing server were in Texas, though. Canada's results, for example, were less great.

UptimeRobot
I used the ever-reliable UptimeRobot to see how well the site, you know, stayed up.
I mean, I can't ask for more than 100% uptime.
Please do keep in mind, however, that I was
not
 able to test this over a period of months, so your actual results may vary a little. Still, it's results like this that convince me that VPS hosting is so, so much better than the shared variety.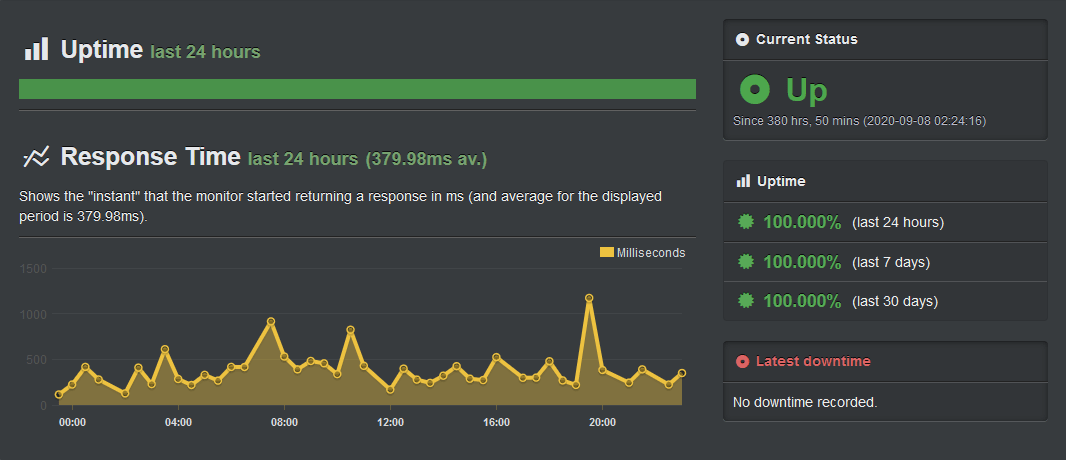 Support
The sales chat was helpful enough, and the agent responded in mere minutes.
 When the sales rep didn't know an answer to one of my questions (about whether I could use Node.js on the managed servers), they took a moment to ask the support team. (Oh, and yes, you can use Node.js and Ghost with the managed servers.) Communication between teams, people! I love it. It should be noted, though, that the sales and billing teams are only available from 7:30 a.m. to 10 p.m. (GMT).
Later, when I needed help from tech support (which is available 24/7), the results were likewise fast.
I wasn't actually having any problems, but I wanted to know what OS my server was running. Incidentally, it was CentOS 8. Their English wasn't perfect, and I wasn't exactly asking tough questions, but I was satisfied enough with my experience.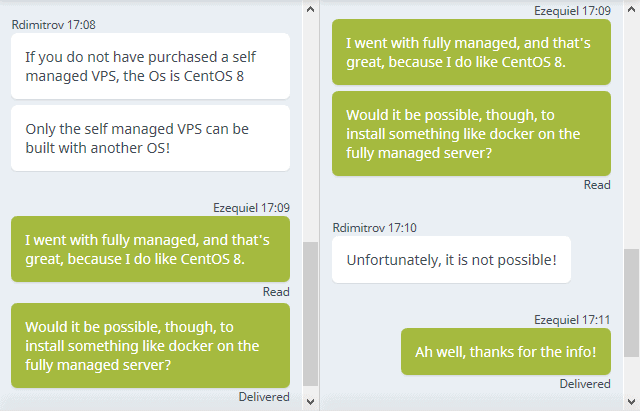 I opened a ticket to see how hard it would be to use a GitHub repository with my VPS. Turns out, you need to do it the command line way, but if you use GitHub a lot… you probably know how to do that. Anyway, the response came in 10 minutes, with helpful information about how to get started.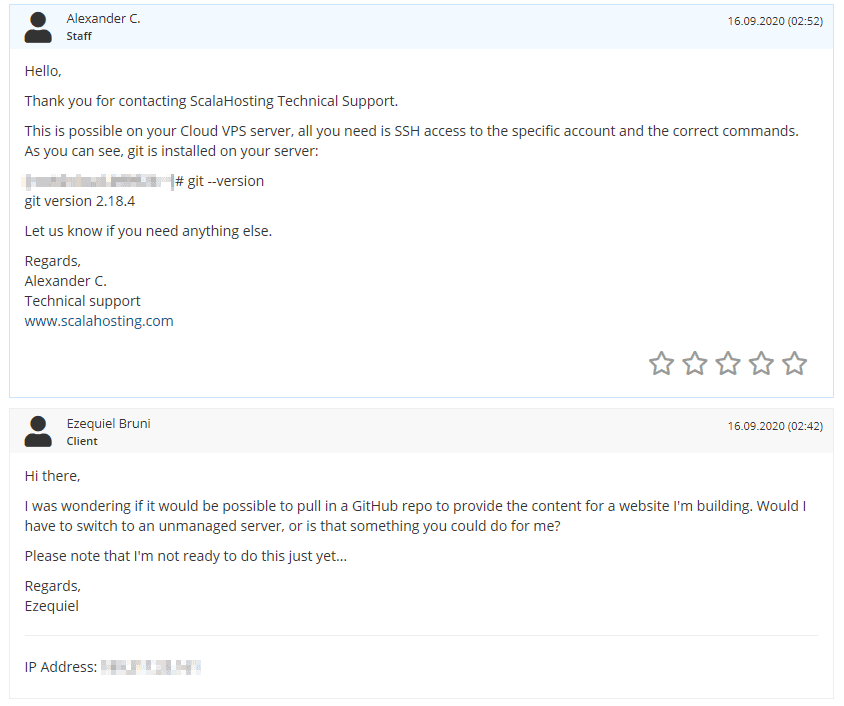 Pricing
While there are certainly cheaper VPS options out there (
InterServer comes to mind
),
Scala Hosting is fairly affordable, and you don't have to stick to the predefined server plans.
The ability to customize your server resources individually can make a huge difference, making it less likely that you'll pay for things you don't need.
A free domain name is included with some hosting plans from Scala Hosting
You can pay for your servers with a credit card (Visa, Mastercard, and American Express), PayPal, or a direct bank transfer.
Hot tip: Use PayPal.
 In my research, I encountered a
lot
 of reports of credit card purchases being flagged as fraudulent. This results in delays, requiring you to send in proof of your identity and so on. I used PayPal, though, and everything went flawlessly. I gave them my money, and they gave me hosting. You know… how it's supposed to happen.
Cancellations and Refunds
So if you decide that Scala Hosting just isn't for you within 30 days, you're good.
You can get yourself a refund by just clicking on the little menu next to your server
and then clicking
Request Cancellation
.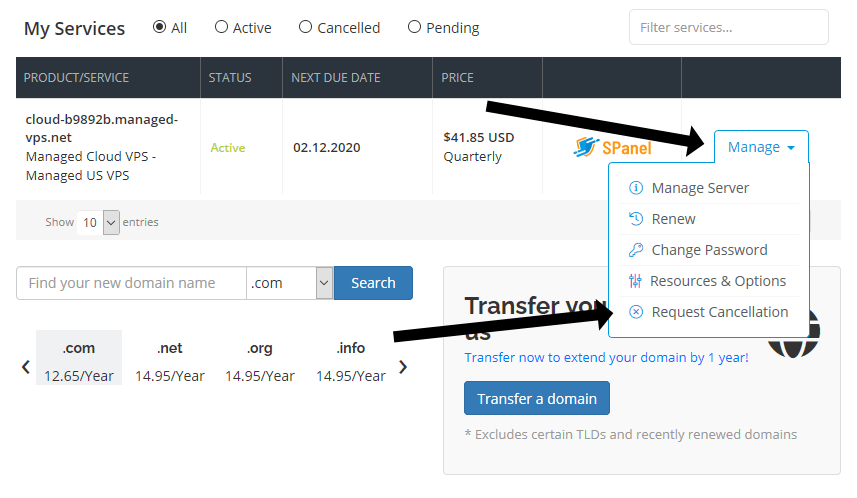 Then you'll just have to explain why you want to leave. If you've paid for the hosting via PayPal, make sure to cancel any automatic payments yourself, as this will not be handled for you.
Please remember, though, that the billing team does
not
 work 24/7,
 so they likely won't process any refunds immediately if you cancel your service too early or late in the day.
The Bottom Line
All things considered, Scala Hosting tested well, and I had basically no issues with it. For a newcomer to VPS hosting, the simplicity of the SPanel user interface could be a great start, though you'd likely need to do some research for yourself. Experts in VPS hosting have, as you might expect, a lot more to work with in terms of options. That, plus
Scala Hosting's highly customizable payment plans
, makes this host a solid choice, though it doesn't have
all
 the free extra features you could wish for.
FAQ
Does Scala Hosting offer cheap VPS?
In general terms, yes. While Hostinger and InterServer are definitely cheaper to start with, Scala Hosting's prices are reasonable enough, especially if you're making money off your website. Where Scala Hosting makes up for higher initial prices is in the ability to customize and grow every part of your server separately, so you're never paying for more CPU cores or storage than you need. Whichever host you choose, you can likely get started at a lower price – don't miss our frequently updated web hosting coupon page.
Which VPS service is better, Scala Hosting or Hostinger?
Having tested both, I can say that Scala Hosting's servers have more consistent page loading times, and the user experience is probably a bit more beginner-friendly with SPanel. Also, Hostinger doesn't do fully managed servers and expects you to know how to configure and run your own setup. On the other hand, what I liked about Hostinger's VPS when I tested the service is that Hostinger provides a large number of semi-managed servers with a lot of different operating systems and control panels. If you do have some skill as a systems administrator, Hostinger's VPS plans are cheaper and you get full control with little fuss.
Is VPS hosting more secure than shared hosting?
That depends on a whole load of different factors, including what operating system any given server is running, how it's configured, how often the software on the server gets updated, and so many other things. They're both run on a lot of the same technology. Good shared hosting is relatively difficult to hack, and so is a properly configured VPS. But if you run a less-than-secure version of WordPress on either, you could have trouble. The main difference is that on shared hosting, if someone else's site on the same server gets hacked, you could get hacked too. Likewise, if their site gets hit with tons of traffic in a DDoS attack, your site will go down too. VPS hosting makes sure that your site is separated from others. If their site gets hacked or hit with a DDoS attack, their site will go down but yours won't, even if it's technically run on the same hardware. If you're not sure which hosting service to choose, check out our list of the best web hosts for 2023.
When should I upgrade from shared to VPS hosting?
The key difference between the two options is stability. Basically, if you want to run a business online, a VPS is better. If you have a blog that gets regular traffic, a VPS is better. If you care at all about making money, a VPS is probably better. Shared hosting is fine for a simple one-page portfolio site or a personal blog that your family and friends are going to read. That's not to say you can't start a business site on shared hosting, just be ready to move your site when that business starts to take off.