the company pays reviewers very generously if they convince readers to sign up.
 And while I don't think it's wrong to recommend a good service, feedback from actual Bluehost customers paints a different picture.
I've tried Bluehost myself, and I can tell you that the service is mediocre at best.
 Most customers complain about subpar performance and unreliable support, and my experience only confirmed these issues. What's worse, Bluehost continues to hide the exact location of its data center(s) to this day. No other host is so secretive. So, of course people are looking for Bluehost alternatives.
That said, many other low-cost hosts are just as bad or even worse than Bluehost. To find the best alternatives, I've tested dozens of options.
 My ultimate goal was to single out services that were as affordable and as user-friendly as Bluehost, but that didn't compromise on performance or customer support. After months of research, my advice is to forget about Bluehost. There are far better (and cheaper) web hosts out there.
Short on time? These are currently the best alternatives to Bluehost in 2023:
Hostinger – incredibly cheap shared hosting that is actually fast and reliable
FastComet – decent customer support and almost a dozen data centers around the world
InterServer – flexible shared hosting with monthly billing, and unlimited resources
What We Look For in the Best Alternatives to Bluehost
The web hosts that made my list deliver in key areas where Bluehost falls short. These are the features I've prioritized in my search:
Consistent performance. Shared hosting doesn't have to be slow. Unlike Bluehost, the providers on my list use state-of-the-art technologies to boost your website's performance. Expect faster loading speeds and consistent uptime.
Reliable customer support. Bluehost offers little to no support on its basic plans, especially when it comes to WordPress. I've tested the live chat services from every host on my list, and most of them did significantly better.
Data centers. I've looked for providers that offer detailed information about their data center locations. This way, you can choose exactly where you want to host your website.
Proper security. Aside from an SSL certificate, Bluehost gives you virtually no security tools for free. I've prioritized hosts that keep your website safe by default, with no extra fees.
Ease of use. In spite of its many shortcomings, Bluehost remains one of the most beginner-friendly services in the industry. Don't worry, though: I've included web hosts that are just as easy to get started with.
For a small to medium website, Hostinger is the perfect alternative to Bluehost. Even on the entry-level
Single Shared Hosting plan
,
there's plenty of storage space and bandwidth, a free SSL certificate, and email hosting.
 Plus, it is almost three times cheaper than Bluehost's Basic.
More importantly, Hostinger is faster and more reliable than Bluehost, according to my tests.
 And unlike Bluehost, Hostinger provides detailed information about its data centers. You can host your site in one of seven regions, including the US, the UK, Singapore, Indonesia, and others.
Choosing a server that is closer to your target audience will boost your site's performance even further.
Also, Hostinger has a proprietary control panel called hPanel that makes it easier to manage your domains and websites.
 You'll find all the functions that Bluehost offers through cPanel (including a one-click installer for dozens of CMSs) in a better-organized layout.
A free domain name is included with some hosting plans from Hostinger
Features:
LiteSpeed web server. Hostinger uses LiteSpeed technology rather than Apache to deliver your website to visitors. Your website will load faster even if dozens of users try to access it at the same time.
Preconfigured caching. The LiteSpeed cache manager is built directly into the dashboard, so you don't have to configure it yourself. It only takes a couple of clicks to find the plugin and turn it on for a boost in performance.
Uptime guarantee. Hostinger has a standard 99.9% uptime guarantee, and you're entitled to compensation if your website is offline for more than 0.1% of the month. Bluehost offers no guarantees whatsoever.
Automatic backups. While Bluehost makes you pay extra for automatic backups on most of its plans, Hostinger includes this service for free. Backups are weekly on Single and Premium, or daily on the Business plan.
Control Panel
hPanel
Storage Space
10GB to 100GB
Bandwidth
100GB on Single, unmetered on all other plans
Data Centers
US, Brazil, UK, the Netherlands, Lithuania, Singapore, Indonesia
Uptime Guarantee
99.9%
Pricing

$

1.99
Not many budget hosts are equipped to serve audiences outside of North America and Europe. Bluehost is certainly not a good option since it won't even disclose its data center locations, and bigger providers like Hostinger with locations in the Asia-Pacific region are mostly limited to Singapore.
With 11 data center locations worldwide, FastComet is your best bet if you want to host a website in India, East Asia, or Australia.
FastComet's pricing is on par with Bluehost's, but the platform is noticeably faster.
 There's also a 99.9% uptime guarantee, and on the top-tier plan you'll have access to multiple layers of caching to speed up your website.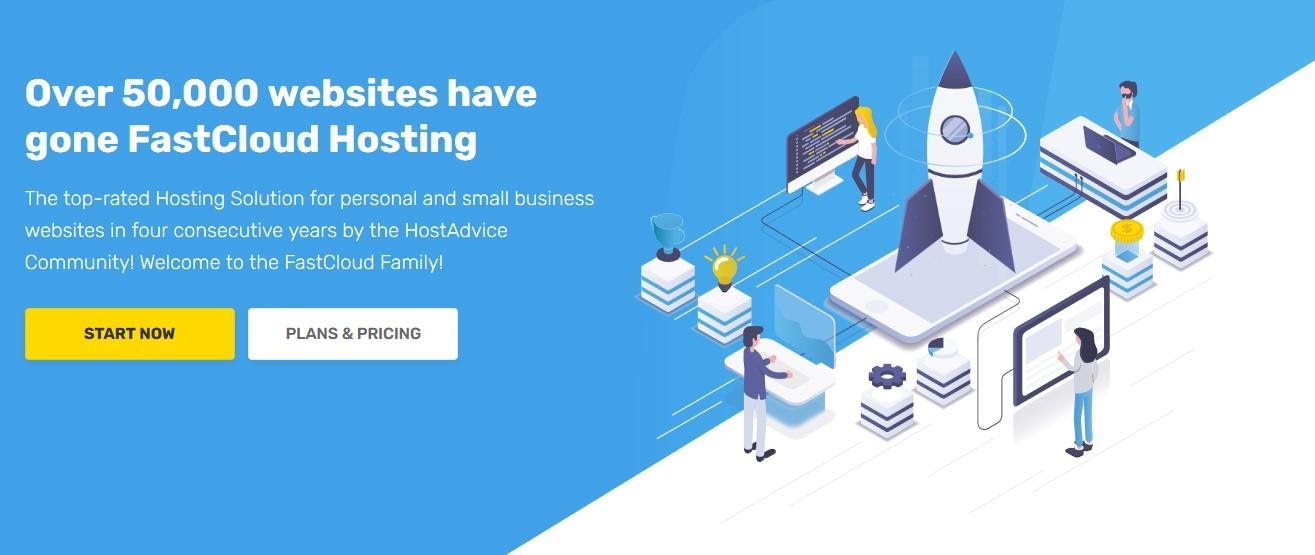 Plus, FastComet is just as easy to navigate as Bluehost.
 You get the same combo of cPanel and Softaculous, so you can install your favorite CMS and set up a site in a matter of minutes. A free WordPress website builder is preinstalled and ready to go.
Features:
Guaranteed resources. Bluehost is notorious for overcrowding its servers, so you never know whether your website will have enough CPU and RAM to run smoothly. FastComet takes a different approach, and guarantees that other users on the same server won't dig into your resources.
Website builder. BoldGrid has a drag-and-drop interface that you can use to quickly build a WordPress website. Dozens of themes are also included, so it's easy to get started.
BitNinja security. Unlike Bluehost, FastComet won't ask you to pay extra for basic security. Malware scanning and removal, DDoS protection, and a web application firewall are included with every plan.
RocketBooster servers. If you need more power, the FastCloud Extra package comes with additional CPU and RAM, as well as five different layers of caching. You don't have to configure any optimization plugins yourself – everything is already set up for you.
Control Panel
cPanel
Storage Space
15GB to 35GB
Bandwidth
30GB to 90GB
Data Centers
US, Canada, UK, the Netherlands, Germany, India, Japan, Singapore, Australia
Uptime Guarantee
99.9%
Pricing

$

2.19
Most web hosts make you sign up for long-term contracts to get a decent discount. For example, Bluehost's headline prices are only available if you pay up front for three years of hosting.
With InterServer, you can pay on a monthly basis and still get a good deal.
Even after the discounted first month, the monthly rate is very reasonable. The best part? InterServer's Standard plan comes with unlimited…everything.
There's no cap on storage space, bandwidth, or email, so there's plenty of resources for multiple websites.
 cPanel and Softaculous are also included, and you even get a free website builder in case you don't want to use WordPress.
The downside with InterServer is that all of its data centers are located in the US. You can get decent performance in North America and even Western Europe, but if your audience is in Asia or Australia, this isn't the right host for you.
Live chat support is nothing to write home about either, but you can get proper help if you open a ticket.
Features:
Unlimited websites. Few web hosts let you set up multiple domains on an entry-level shared hosting plan. With InterServer, you can host an unlimited number of websites, each with its own domain.
Optimized servers. InterServer uses LiteSpeed and server-side caching to ensure that your website is delivered as quickly as possible. The data centers are located on the West and East coasts, so you can further speed up your site by bringing it somewhat closer to your target audience.
Managed security. A machine learning firewall and a malware scanner are both included in the Standard shared hosting plan. These are set up to run automatically.
Hack fix guarantee. If your website is ever compromised, InterServer's tech team will clean it up for you. Backups are automatically created on a weekly basis for WordPress-based sites, so it's easy to restore a working version of your site if needed.
Control Panel
cPanel
Storage Space
Unlimited
Bandwidth
Unmetered
Data Centers
US
Uptime Guarantee
99.9%
Pricing

$

2.50
In terms of performance, A2 Hosting simply blows Bluehost out of the water.
Even if you opt for the
cheapest shared hosting plan
, you can expect outstanding (and consistent) website loading speeds and uptime for roughly the same price you'd pay with Bluehost.

If you need ever more resources for a high-traffic site, you can opt for either the Turbo Boost or Turbo Max plan.
 These run on optimized servers with LiteSpeed technology, additional CPU and RAM, and predefined caching. Your website might not be "20 times faster" as A2 Hosting suggests, but performance will be significantly better than on the entry-level plan. So, why is A2 Hosting only fourth on my list?
Unfortunately, its customer support is relatively poor.
 There's an extensive knowledge base with detailed guides, but the live chat service is disappointing at best.
Features:
Optimized CMS installations. When you access Softaculous from your dashboard, you get the option to set up the A2 Optimized versions of WordPress and other popular CMSs. These versions include several preconfigured speed and security plugins, which will save you a lot of time.
Website staging. A2 lets you clone your website with a few clicks, so you can safely test any changes before they go live. This allows you to play around with different plugins and layouts without breaking your site.
Security suite. Reinforced DDoS protection, malware scanning, and brute force defense are included for free in all A2 Hosting plans. You don't get automatic backups on the Startup plan, but you can schedule them yourself using cPanel.
"Anytime" money-back guarantee. A2 Hosting's plans are essentially risk-free. Even after the first month, you can apply for a prorated refund and get your money back for any unused service.
Control Panel
cPanel
Storage Space
100GB on Startup, unlimited on all other plans
Bandwidth
Unmetered
Data Centers
US, the Netherlands, Singapore
Uptime Guarantee
99.9%
Pricing

$

2.99
GreenGeeks is an all-round excellent host, with generous but affordable shared hosting plans and decent performance. However, what truly sets it apart from other hosts is its live chat service.
GreenGeeks wants to help you in any way that it can (especially when it comes to WordPress), which is much more than I can say about Bluehost.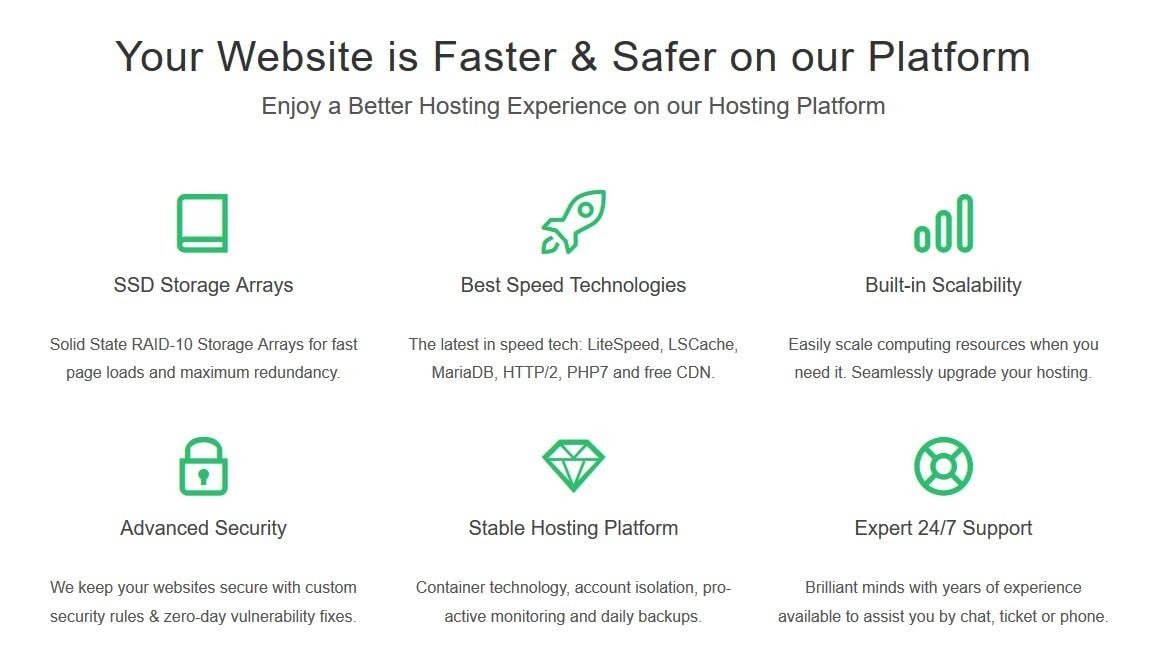 For instance, before
I tested GreenGeeks' performance
, I asked customer support for help speeding up my website. I do the same thing with every host I review, and most agents respond with one or two links to DIY articles.
However, GreenGeeks' agent offered to overhaul my website for me. I gladly accepted.
 He spent more than an hour making the optimizations, and then took even more time to explain everything he did. In short, this was the best customer support I've ever tested. By far.
A free domain name is included with some hosting plans from GreenGeeks
Features:
Scalable RAM. Bluehost gives you additional computing resources only if you upgrade to the expensive Pro plan. With GreenGeeks, you can add more RAM to any plan to better handle traffic spikes without greatly increasing your costs.
Isolated accounts. Although your website is hosted in a shared environment, it's completely isolated from other sites on the same server. No one can use up your resources, nor can security breaches spread to your account.
Automatic WordPress updates and backups. GreenGeeks applies WordPress core security patches for you. You also get automatic daily backups, so you can restore an earlier version of your website if you ever need to.
Integrated CDN. GreenGeeks' content delivery network caches your site's assets on dozens of servers around the world. Your website will load quickly in any region.
Control Panel
cPanel
Storage Space
Unlimited
Bandwidth
Unmetered
Data Centers
US, Canada, the Netherlands
Uptime Guarantee
99.9%
Pricing

$

2.95
If you're looking for an alternative to Bluehost's WP Pro plans, SiteGround is your best bet.
Its
managed WordPress hosting
 is actually cheaper than Bluehost's, and the GrowBig and GoGeek plans have some excellent features to boot.
For example, one big advantage with SiteGround is that you can host an unlimited number of websites on the advanced plans.
Bluehost supports a single website regardless of the plan you choose. If you want to host multiple sites, you have to create separate accounts for each, which can get expensive
quickly
.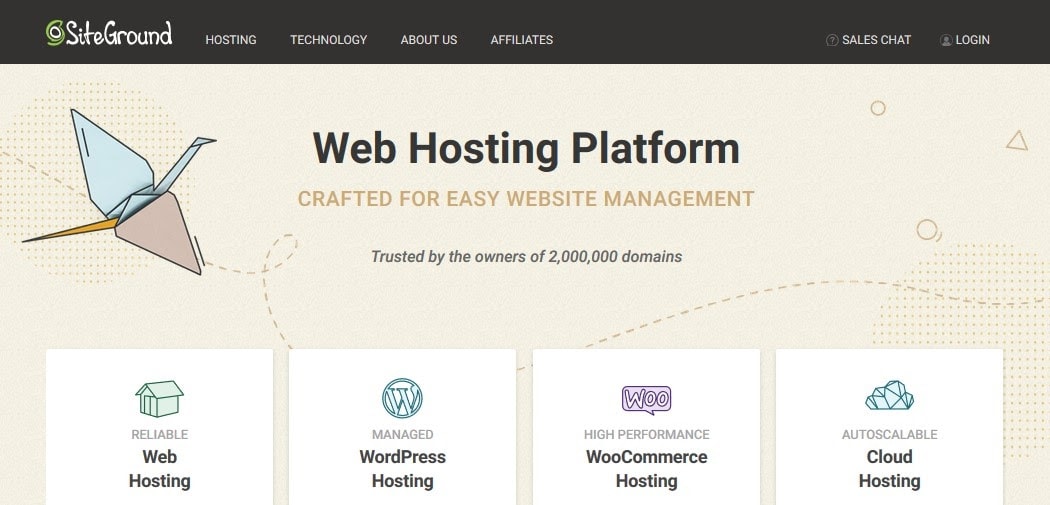 SiteGround also gives you automatic WordPress updates and backups, as well as several site building tools to help you get started.
 Security is taken care of at the server level, so you don't have to take any additional precautions. Server-side caching is included as well, although the best optimizations are only available on the two advanced plans.
My only issue with SiteGround is that its performance isn't what it used to be.
 Don't get me wrong: it's still a pretty fast host and its uptime continues to be stellar, but given its higher-than-average cost, I expected better.
SiteGround WordPress Hosting
A free domain name is included with some hosting plans from SiteGround
Features:
Easy-to-use control panel. To replace cPanel, SiteGround came up with a proprietary solution. Site Tools is one of the most streamlined control panels I've ever used.
WordPress Starter wizard. Although SiteGround doesn't give you a website builder, it does have a useful website starter wizard with dozens of premium themes. Adding an online store, a contact form, or other functionality is very easy.
NGINX reverse proxy. SiteGround uses the Apache web server, but NGINX is set up as an intermediary between the server and your visitors. Traffic is better distributed, so your website is faster and more stable.
Expert WordPress support. Unlike Bluehost, SiteGround has customer support agents specifically trained to resolve WordPress-related issues. Live chat can be a bit slow at times, but the support agents are polite and eager to help.
Control Panel
Site Tools
Storage Space
10GB to 40GB
Bandwidth
Unmetered
Data Centers
US, UK, the Netherlands, Germany, Singapore, Australia
Uptime Guarantee
99.9%
Pricing

$

2.99
Bluehost Is No Match for These Web Hosts
You don't have to settle for mediocre service when numerous superior options are available. While Bluehost might have served as a satisfactory provider previously and maintains popularity today thanks to its successful affiliate program, it cannot match the pace of more competitive deals. Which of these Bluehost alternatives is best for
you
? That depends.
For most websites, Hostinger is a fantastic option.
 It's cheaper and faster than Bluehost, and even the entry-level plan has everything you need to get started. The only downside with Hostinger is that you have to pay up front for four years of hosting to get the best deal.
If you're looking for a more flexible solution, InterServer has a reasonably-priced annual shared hosting plan.
 The package comes with unlimited domains, storage, and bandwidth, so there's plenty of room for multiple small sites.
I recommend A2 Hosting for medium- to high-traffic sites.
Live chat support isn't great, but the platform is entirely optimized for speed, and it shows.
Or, if your main audience is in India, Australia, or East Asia, go with FastComet.
 There are 11 global data centers to choose from, and unlike Bluehost, FastComet guarantees that you'll always have access to an adequate amount of server resources.
Standout Features
Pricing
Hostinger
Incredibly cheap shared hosting, optimized servers, streamlined control panel

$

1.99

FastComet
Data centers in India, East Asia, and Australia, guaranteed server resources

$

2.19

InterServer
Affordable annual shared hosting plan with unlimited resources

$

2.50

A2 Hosting
High performance, A2 Optimized CMS installations

$

2.99

GreenGeeks
Customer support that goes the extra mile, scalable shared hosting

$

2.95

SiteGround
Affordable managed WordPress hosting, easy-to-use control panel, expert WordPress support

$

2.99
FAQ
Which is the best Bluehost alternative?
There are lots of good options out there, but the answer depends on what you need. For example, Hostinger is a great solution for small-to-medium websites. It's roughly three times cheaper than Bluehost, and its servers are better optimized for performance. If you want an affordable single-year plan, InterServer is a better choice. Its Standard shared hosting plan comes with unlimited resources so you never have to worry about overage fees. If neither of these suits you, don't worry. You'll find even more alternatives in our list of the best web hosting services.
Are there free alternatives to Bluehost?
Yes, there are a few free web hosts that are actually decent, but they all come with significant drawbacks. For example, you rarely get more than 1GB of storage, and bandwidth is also very limited. Some hosts will place random, cheap-looking ads all over your site, so they're not a feasible option for professionals. My advice is that you opt for a cheap web hosting service rather than a free one. For instance, Hostinger's basic plan is almost free, and its performance is far better than any free service I've tested.
How do I cancel Bluehost?
To cancel your account with Bluehost, you have to open a live chat session and select Close your account as the topic. An agent will be with you shortly to help you through the process. You can read more about this here.
Which is the cheapest and most reliable Bluehost alternative?
Of all the Bluehost alternatives I've tested, Hostinger stood out as very cheap and reliable. In fact, you'll be hard-pressed to find a more affordable provider with decent performance. Even on the entry-level plan, you can expect your website to load quickly, and you get a generous amount of storage space and bandwidth to boot.