Standout's Offering Is Interesting, but There's Room for Improvement

STANDOUT Website Builder sets itself high expectations. It's not made for creating any particular type of website. Instead, STANDOUT promises to be just as good for a blog as an online store, and everything in-between. Mix this with a single lifetime payment, unlimited websites, and 29 available languages, and you have what looks like a recipe for success.
Though it's not the most feature-packed builder out there, the editor is intuitive and easy to use. It won't impress professional designers, but if you're a beginner looking to create a simple website, it has some potential.
After testing STANDOUT for myself, I'm sorry to say it has a few too many kinks still to be worked out before I can recommend it to everyone. If you're looking for a similar, more polished editor with a lot more features, I suggest trying Squarespace instead.
Otherwise, keep reading to find out what I do and don't like about STANDOUT and decide for yourself.
Features and Ease of Use
STANDOUT has a pretty standard feature set. To add new content to a page, you select a pre-built section and edit things like text, images, and buttons. There are 21 different categories to choose from, ranging from text-only sections to image galleries. Most of these are pretty straightforward, but some are worth a closer look (more on this below).
What really makes STANDOUT stand out (sorry, I had to), is its remarkable ease of use. The editor is so intuitive, it feels familiar in practically no time. And it's not just designing your site that's made straightforward. It's also simple to do things like add new products to an e-store and edit basic SEO settings.
The story isn't wholly positive, though. I encountered more than my fair share of glitches and oversights when using the editor. For example, the text editor changes depending on whether you highlight something, item effects don't always load, and the "get started" tour doesn't actually appear when you get started.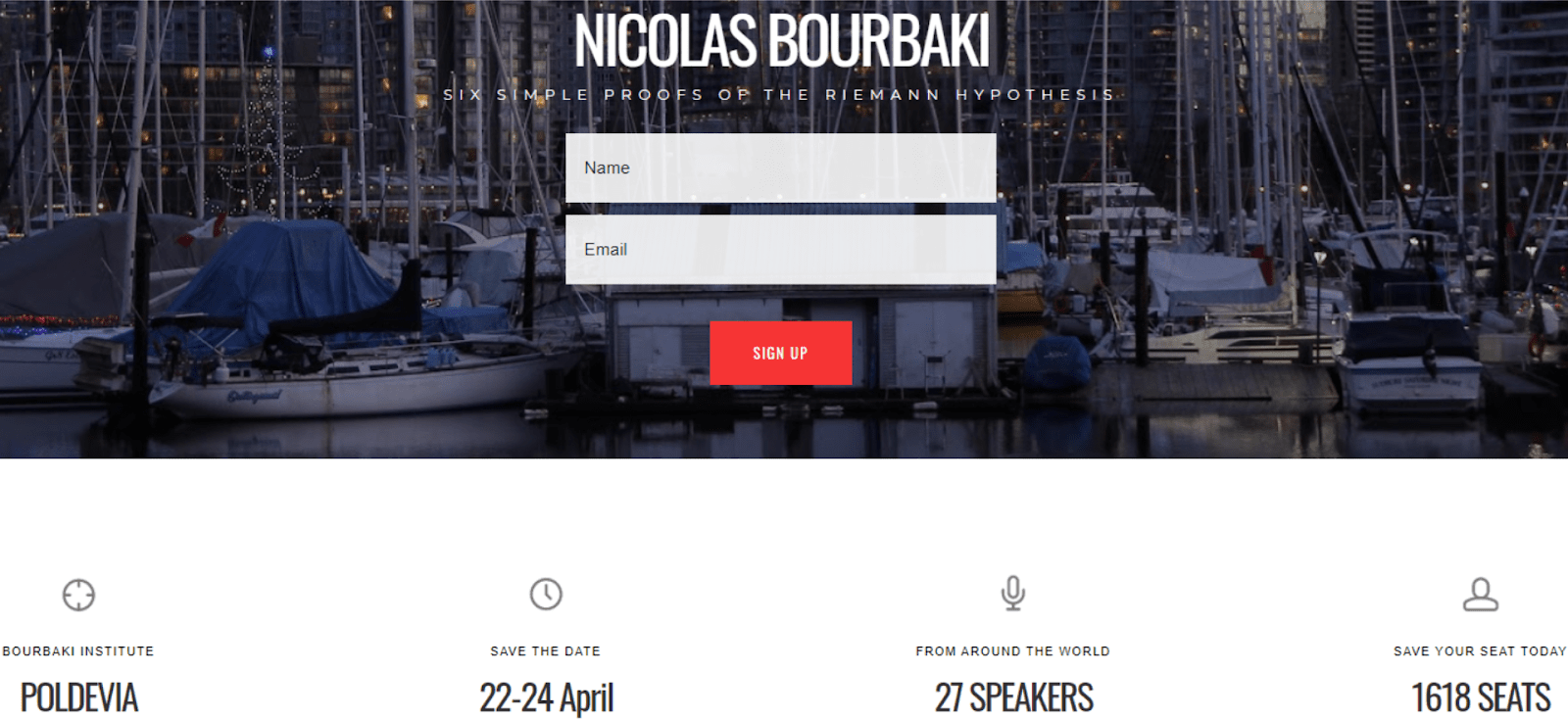 STANDOUT also lacks some of the essential functions you get with most other builders (even beginner-oriented ones). Try as I might, I couldn't find many of the basics I've come to expect from website builders, like tools for blogging and basic image editing.
That said, some great features STANDOUT does offer are:
Plenty of themes. STANDOUT offers over 280 distinct themes in 14 categories. The editor is somewhat limited, so these themes do share some similarities, but they're far from carbon copies of each other.
Interesting content sections. Aside from the basics, STANDOUT offers a range of more advanced sections you can add to your site. For example, its "Widget" sections allow you to do things like take restaurant reservations, play music from your page, create forms for your visitors to fill-in, and more.
Simple e-commerce and SEO. When you add a store section, STANDOUT guides you to a specialized e-commerce menu. In this menu, you can easily add products, monitor orders, and configure payment options. Additionally, you have the ability to adjust basic SEO settings on individual pages to enhance your visibility on search engines and drive more traffic to your site.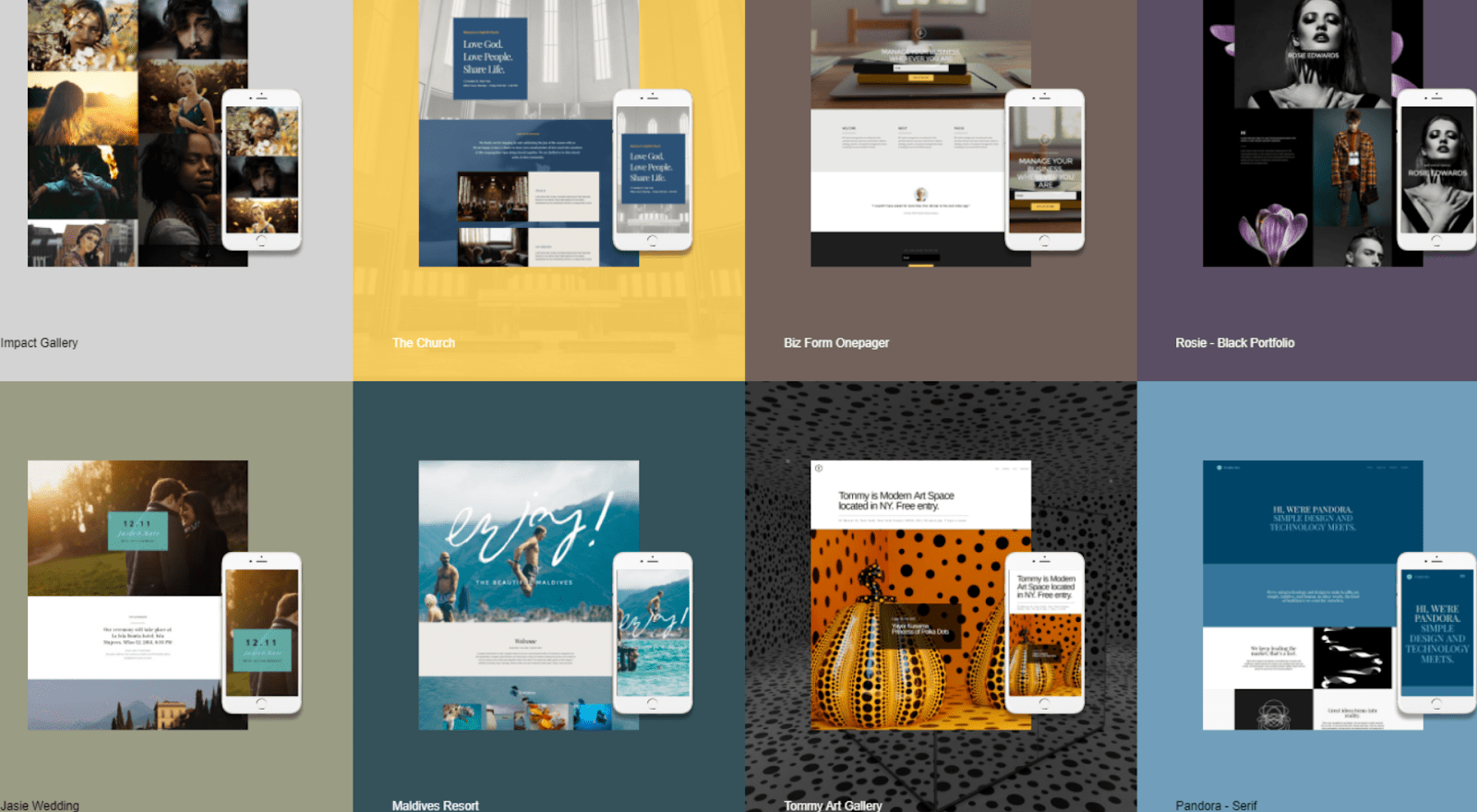 STANDOUT could be great for building simple sites, but the many bugs and absence of some basic features really hinder its potential. For now, STANDOUT offers a simple but flawed website-building experience.
Pricing and Support
STANDOUT's only plan costs $97.00. For unlimited sites and lifetime access, this price is pretty great. It's even more impressive when you consider that it includes a decent range of e-commerce features other builders charge a premium for.
STANDOUT advertises this as a limited-time offer. The payment page shows you a countdown of the time left until the deal runs out, and if you miss it, the yearly fee more than doubles – or so it says. Rest assured, I've watched the countdown reach zero three times now, and all it does is reset.
STANDOUT's only customer support channel (not counting the knowledge base) is a 24/7 live chat service. To test it, I asked a couple of questions about blogging. Despite claiming to be a 24/7 service, I didn't get a response for a full 26 hours. To make matters worse, the reply I got didn't really answer either of my questions.
As it turns out, you can't publish a blog using STANDOUT. The closest thing you can do is create new pages and link to them from a "blog" section, which you have to update manually with each new entry. But I had to figure all of this out by myself.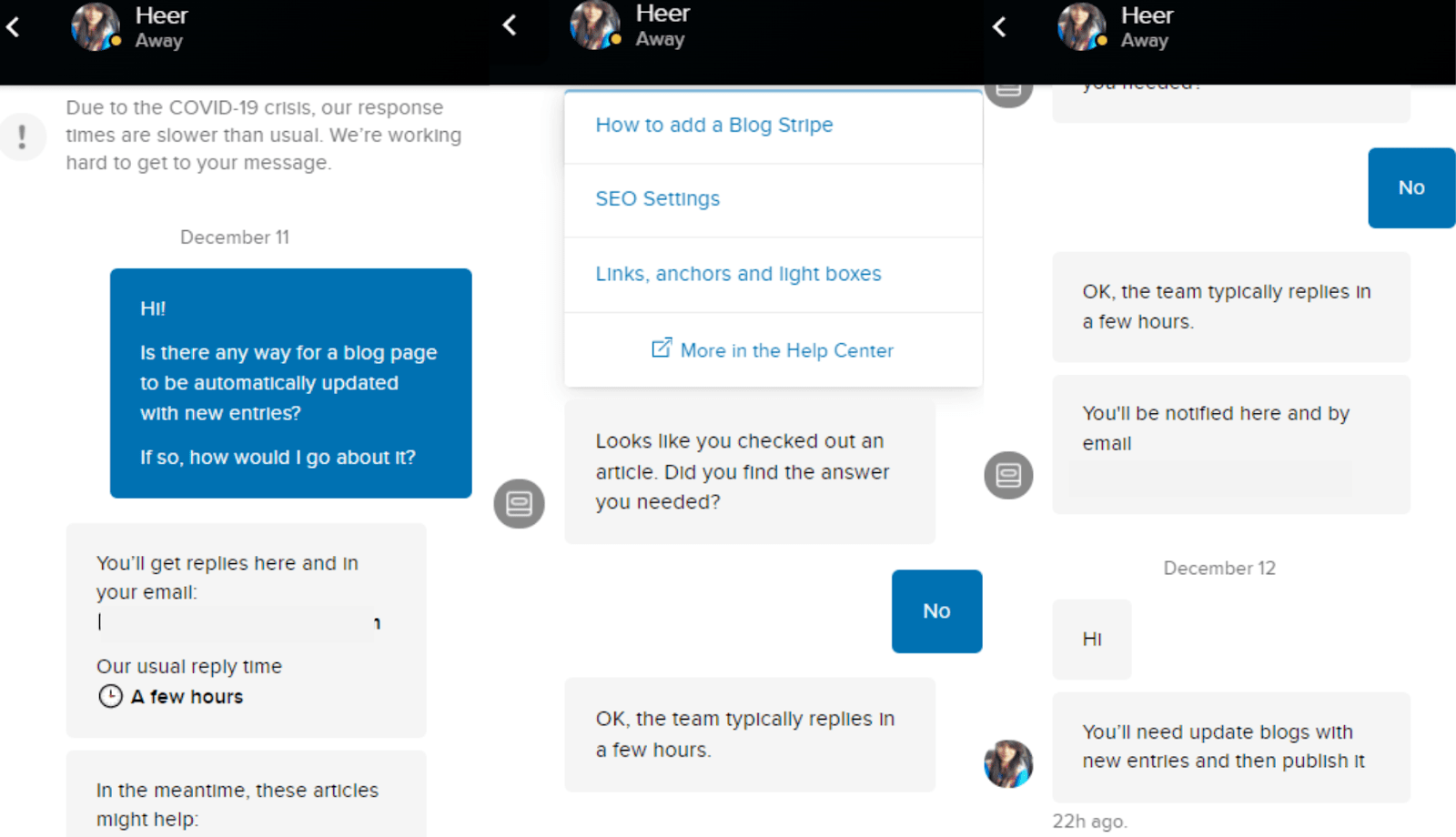 To top it all off, I'm now receiving regular marketing emails from STANDOUT. They're easy enough to cancel, but my overall experience of STANDOUT's support left a sour taste in my mouth.