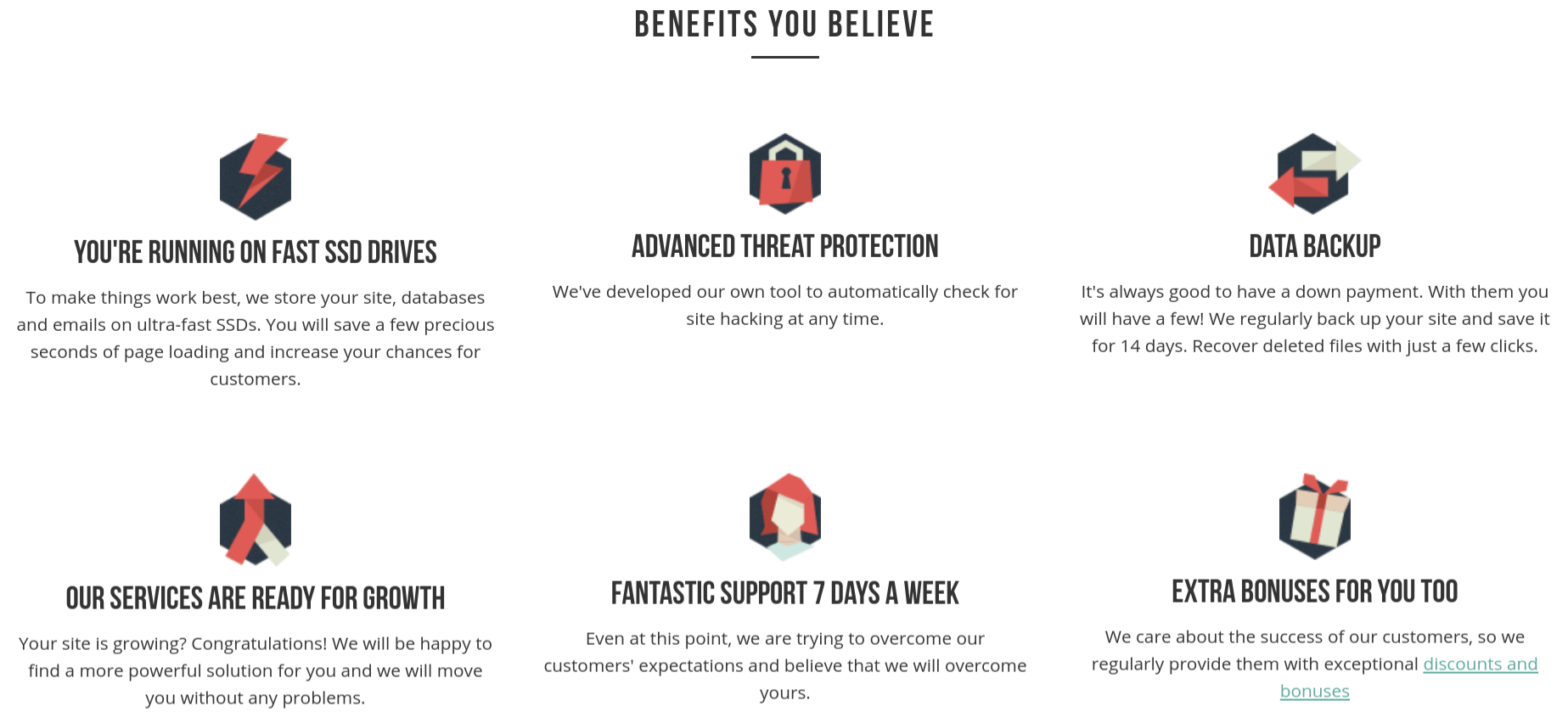 WebSupport is a privately owned Slovakian company that offers web hosting services to a global audience. With almost 150,000 customers, more than 175,000 registered domains, and 769 servers, it strives to be one of the best Slovakian web hosting vendors.
WebSupport was founded in 2002 and has recently become a member of the Loopia Group. Unsurprisingly, this Slovakian vendor's website is in Slovak.
Features and Ease of Use
WebSupport offers a wide range of services in shared hosting, domains, servers, website development, and marketing. Its hosting packages are presented as three types: Hosting, WordPress Hosting, and Business Hosting.
With the shared hosting packages, you get:
Domain registration
SSL certificates as a separate service
Unlimited databases
Unlimited emails accounts
Regular backups
And easy-to-remember email addresses
This vendor's hosting runs on SSD storage that is much faster and more reliable than traditional HDD storage. Not only is your website hosted on SSD, but also your databases and emails.
WebSupport has employed advanced threat protection with custom-built tools to check for website hacking instances. Although there are no free SSL certificates, WebSupport does offer SSL certificates as a service. As well as securing the flow of information between your visitors and your website, SSL also helps improve your search engine ranking.
Pricing and Support
WebSupport's customizable hosting plans are somewhat expensive. The one-page hosting plan lets you select the amount of storage (from 0.3 GB to 50 GB) but you only really get a good  price if you go for the lowest storage that is barely sufficient for a single site. The multi-page hosting plan comes with a fixed 100 GB of storage space but lets you choose the number of domains/redirects. The business hosting plan provides no additional resources but includes some extra features such as an SSL certificate.
You can purchase plans on one-month, three-month, six-month, and twelve-month terms, with decent discounts for longer-term commitments. WebSupport assures you that "If you are not satisfied, we will refund your money," but the conditions of this money-back guarantee are a little unclear.
WebSupport's "Support Center" is a good place to start for self-support resources, but, unless you speak Slovak, you'll have to let your browser translate the content into English: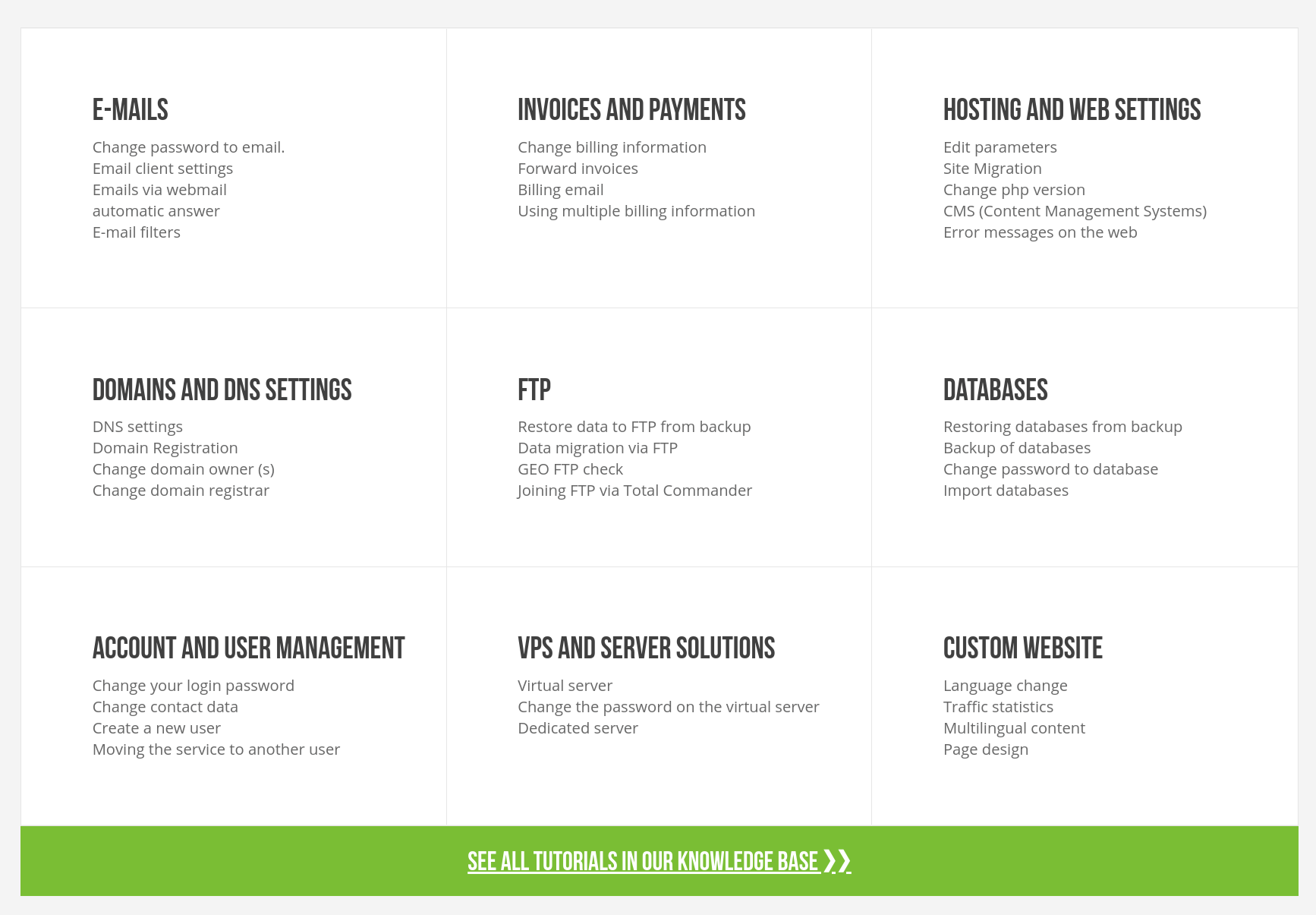 WebSupport advertises 24/7 support and invites you to contact the company by email, live chat, or telephone. I was pleased to receive a rapid response to my email as a pre-sales prospect customer.