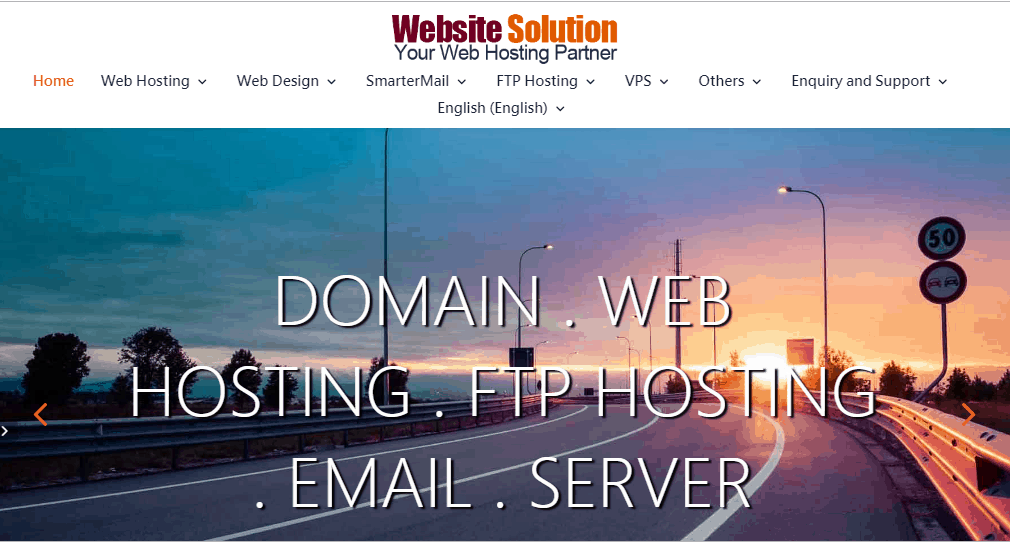 Website Solution is based in Hong Kong. It has been operating since 2003 and serves over 5,000 customers. It offers web hosting solutions, email hosting, web design solutions, SSL certificates, and domain services. Its website is available in Chinese (traditional and simplified) and English.
Features and Ease of Use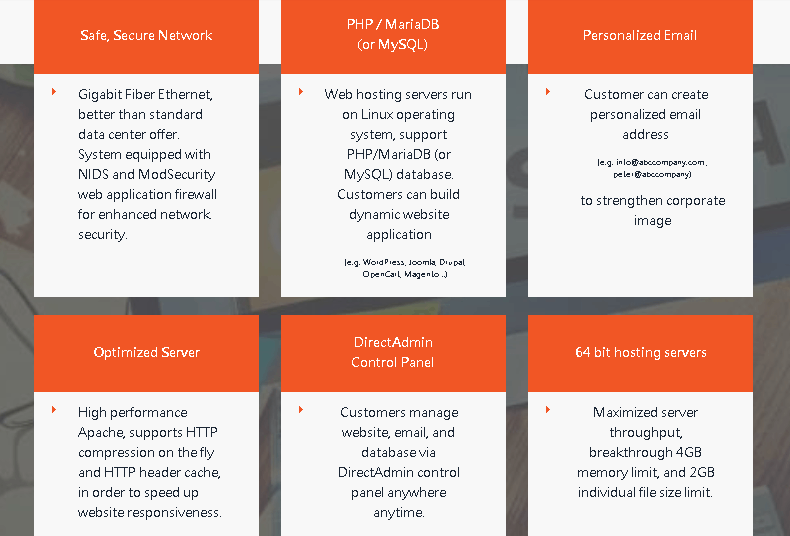 Website Solution offers shared hosting, VPS, and dedicated servers. Its shared hosting comes in two categories: web hosting and SSD web hosting that offer the following features:
Let's Encrypt SSL certificate
Free domain registration on some plans
One, two, or five domains
Between 2.5GB to 20GB storage
Up to 100GB bandwidth
Daily automatic backups
Both web hosting categories have similar storage space, bandwidth, and almost every other feature. The major difference between them is the use of Solid state disks on the SSD web hosting servers. This promises better performance, but if your website doesn't get a lot of traffic, isn't dynamic, doesn't serve large files, or have any other "heavy" need, the web hosting plans might be suitable for you.
Both categories support dynamic websites, including WordPress websites. However, there's no mention of a one-click installer, so you're likely going to have to worry about installing your CMS manually.
Despite those disadvantages, its DirectAdmin control panel might make it worth it for you. Although this didn't have as user-friendly a reputation as cPanel in the past, its change of design has turned things around, so it shouldn't be hard for even beginners to get things done with it.
One thing that causes a high bounce rate is slow loading, and slow loading can be reduced if the size of the resources being transferred from the server to the customer is reduced. There are many ways to do this, and Website Solution offers one aspect on the fly. That is HTTP compression to enable clients to make better efficient use of bandwidth. Plus, there is HTTP header cache for better speed.
For security, it offers the ModSecurity web application firewall. This is good, but almost every other web host offers this, as well. For custom server security measures, you'll have to get a VPS or dedicated server.
Pricing and Support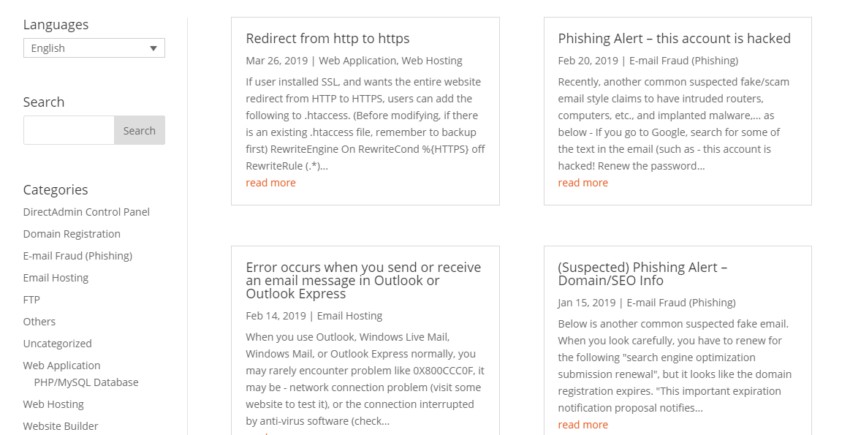 Website Solution offers hosting starting from one-year duration. If you choose to pay for two years or three years instead, you'll get a 10% or 20% discount. This discount isn't incentive enough to make one go for that long a duration when there's no free trial to test if the service is even good enough for your needs.
On a better note, there's a 14-day money-back guarantee on web hosting, VPS, and a few other services. Furthermore, its prices are affordable and reasonable for the features on offer. For dedicated servers, you'll have to contact its sales team to build a server that meets your requirements.
There's one major flaw in the ordering process. When you place an order, you'll get confirmation that you'll be contacted within one working day after placing an order, likely to make payment and confirm that you truly ordered. In my case, after more than two weeks of waiting, I heard nothing from the company.
Customer support options include email, WhatsApp, WeChat, phone, and fax. Aside from the email option, the other four are only available from Monday to Friday from 10:00 AM – 7:00 PM (HKT, GMT +0800). There's a knowledge base, as well.