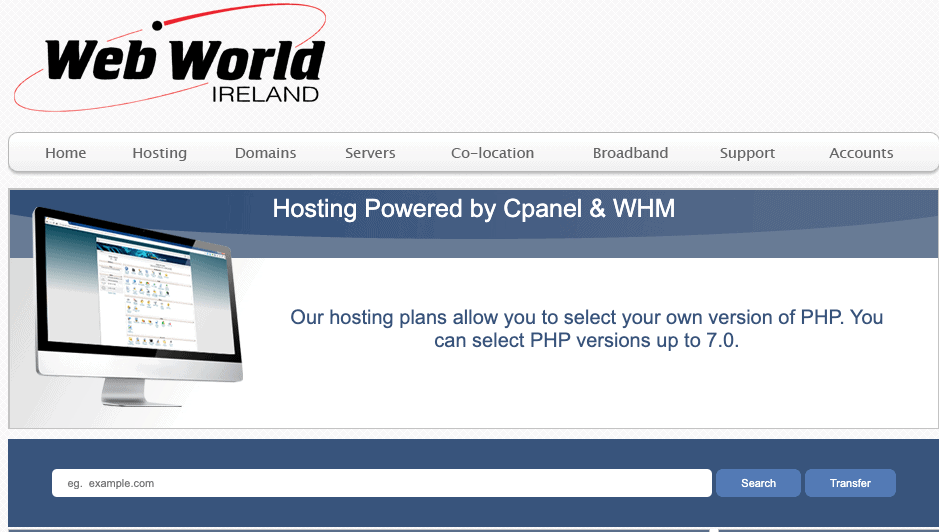 Affordable Hosting, Problematic Performance
When you open Web World's website, you might think you somehow slipped backwards in time. This Irish host's website definitely looks dated. They say you shouldn't judge a book by its cover – but should you judge a web host by its website?
Well, I put Web World through some intensive testing over the course of three months, and I found that the website isn't the only thing that's dated about it. While it ticks a lot of the boxes for essential features, there were also some serious issues. Web World isn't a match for a brand like Hostinger, however, which offers very cheap prices and high quality performance.
Web World offers relatively low-cost shared hosting, VPS (Virtual Private Server) hosting, dedicated servers, and server co-location hosting. Finding additional information is tricky, so I can't tell you exactly where in Ireland its data centres are located. Since the company is based in Dublin, it's fair to assume that its data centres are in Dublin, but don't quote me on that.
If your website visitors are in Ireland then at least theoretically, using a host like Web World with Irish servers should result in faster page load speeds and a better user experience. To see if that is indeed the case, I spent three months testing the service.
I signed up for the lowest-priced shared hosting plan: Cloud Plan 1. Don't let the plan name deceive you, though. I couldn't find any evidence, either on the Web World website or in my test website's performance, to suggest that the hosting is actually cloud-based.
In addition to performance, I also tested features and customer support to give you the full lowdown on what hosting with Web World is really like.