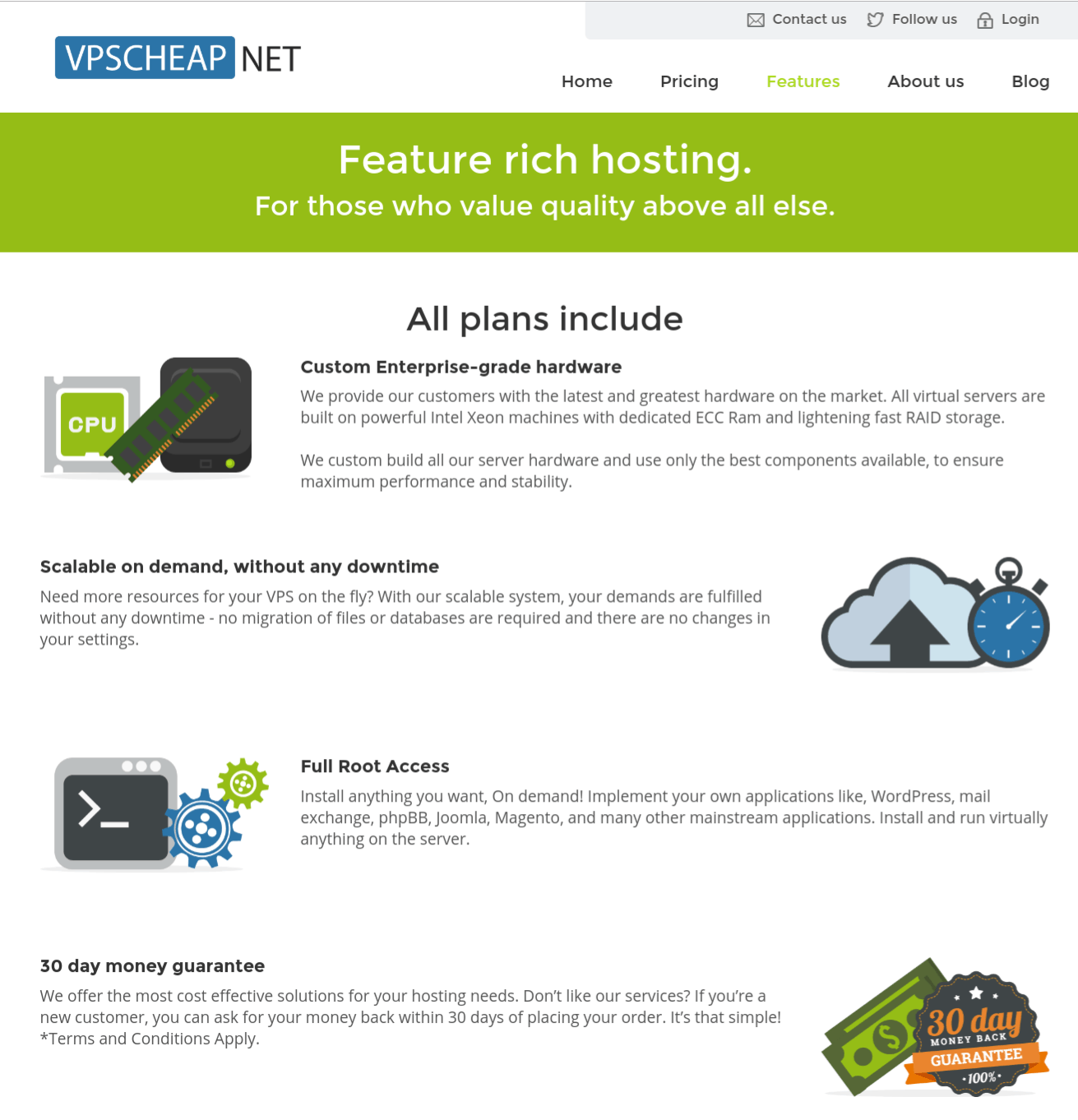 To compare the best web hosts, we hosted the same WordPress website on each one and tested performance, customer service, and value for money.
Check out the results here.
VPSCheap.net first entered the hosting market in mid-2010 to provide high-quality, low-cost Linux and Windows VPS hosting solutions with excellent uptime. This vendor is located in Las Vegas and has data centers in Chicago, Atlanta, and Dallas.
The VPSCheap.net website is full of information in English.
Features and Ease of Use
VPSCheap.net doesn't do shared or cloud hosting; it focuses on VPS services. You can expect the following features from its VPS packages:
Full root access

cPanel with a software auto-installer

SSD storage

IPv6 support

Unlimited bandwidth
The cPanel control panel (available as an add-on) comes with a software auto-installer, plus a file manager and backup features. All VPSCheap.net's packages include a built-in DNS management tool that gives you complete control of your domains. You also get full root access so you can install and run any apps you choose, including WordPress, phpBB, Joomla, Magento, and more. Unfortunately, you don't get a CDN.
All VPSCheap.net's servers are built on Intel Xeon servers with dedicated ECC RAM and fast RAID storage to deliver optimum performance. The downside is that VPSCheap.net seems to suffer from frequent downtime due to unstable servers, according to some customer reports.
Pricing and Support
Without a doubt, VPSCheap.net's strongest point is its pricing. It offers a total of fifteen different VPS hosting packages, categorized according to the type of server: SSD, NVMe, or HDD. The five plans – Basic, Business, Premium, Advanced, and Enterprise – vary in terms of storage, RAM, CPU, and IP addresses (both IPv4 and IPv6).
While the Basic packages are only available on annual subscriptions, the other packages are available on shorter monthly contracts. New customers get a 30-day money-back guarantee, and you can pay by PayPal, credit card, or Bitcoin.
This provider offers various support channels, including live chat (for existing customers), ticket support, and a toll-free telephone line. I personally found the support staff to be highly responsive and knowledgeable: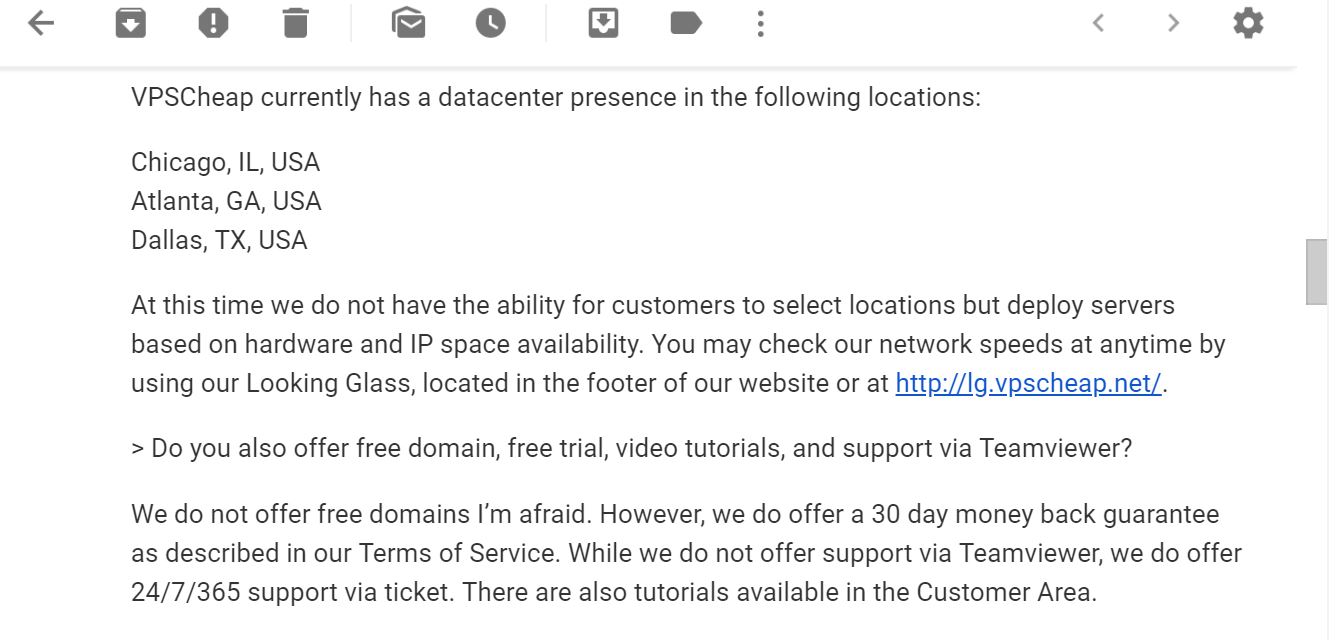 For self-support, there are some tutorials, a blog, and a very good F.A.Q. section.
How much does VPSCheap.net cost?
VPSCheap.net offers plans from $2 to $28. The price depends on which type of hosting plan you choose. You can see the updated pricing table (updated weekly) below.

Which VPSCheap.net plan should I get?
My recommendation is to start with a cheaper plan. You can always upgrade later on. VPSCheap.net can help you with the migration to a more expensive plan. The increase in visitors many times takes longer than expected and you shouldn't pay a lot of money until the need arises. Of course, your needs may vary, and you can consult with a hosting expert from VPSCheap.net here.

How good is VPSCheap.net's customer support?
VPSCheap.net is not ranked as one of our top web hosts. But that can also be a result of VPSCheap.net being a small, under the radar, hosting provider. There are advantages to a small hosting company – as a customer, you are more important to them. You can also check out our comparison of the most popular web hosting services here.