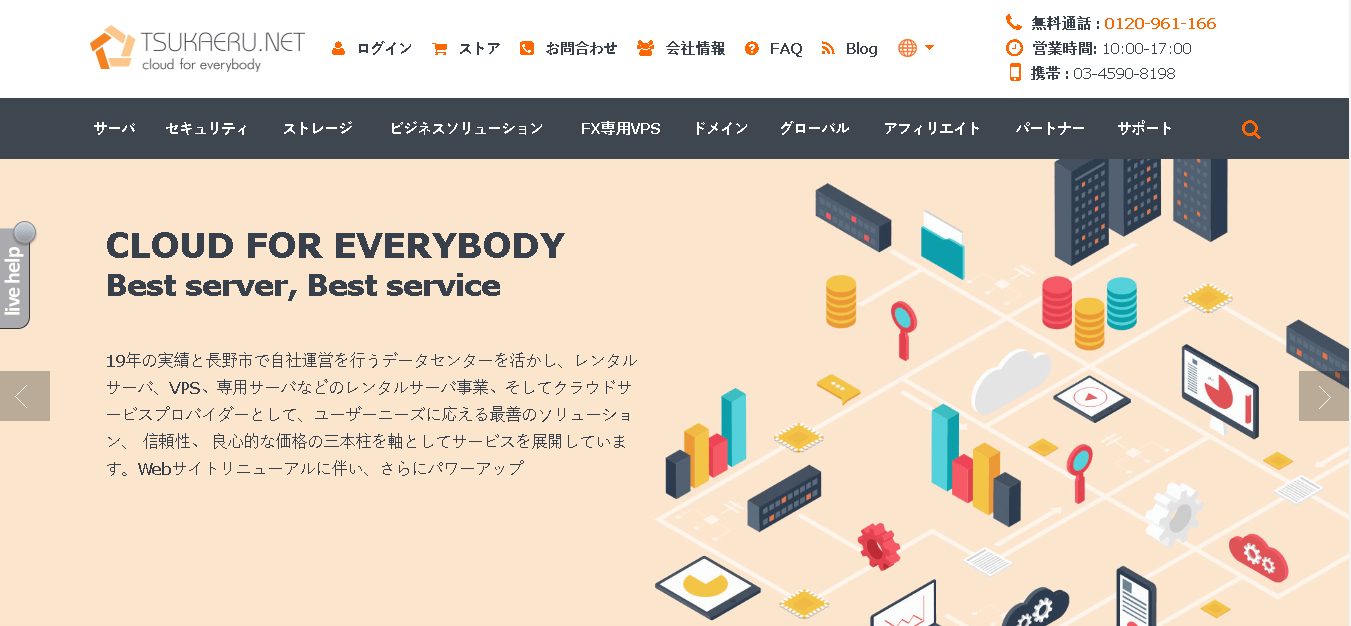 Tsukaeru is located in Tokyo, Japan. They're a long standing company that has
been in business since 2002
. Their aim is to provide
"cheaper and more sophisticated"
services than other companies. The website is available in Japanese and English.
Features and Ease of Use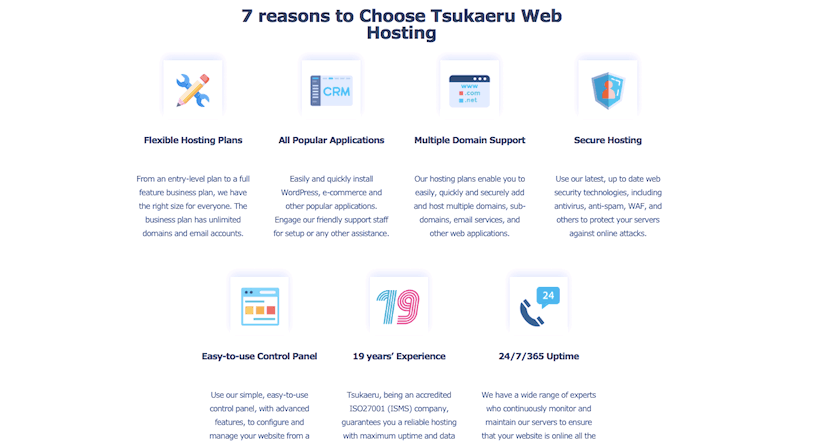 Tsukaeru offers a wide range of hosting services including shared hosting, dedicated servers, managed servers, and cloud virtual private servers, as well as domain registration and SSL certificates.
Here are the core features enjoyed by customers of their shared hosting plans:
Between 10GB and 200GB SSD storage
Unlimited domains (except for Beginner plan)
Dedicated IP address
SNI SSL support
Optional backups
They have a global infrastructure with servers located in Japan (their main center) and the U.S. and dedicated fiber networks in Japan, U.S. , Australia, Singapore, and Indonesia. They boast 100% uptime, use a fully redundant network with multiple layers of security layers, and a redundant power supply.
Tsukaeru offers four levels of shared hosting plans: Beginner, Personal, Business-Pro Lite, and Business Pro. They all use solid state disk drive storage (for disk read/write times up to ten times faster than traditional hard disk drives) and come with 10GB, 20GB, 100GB, and 200GB respectively. All of the plans come with unlimited domains, excluding the beginner plan (which comes with five), as well as a dedicated IP address.
Be sure to check the features inclusions for each plan, as many of the features are only available in the highest priced plans. All plans come with support for PHP versions 5.5, 7.1, and 7.2, SNI, SSL support, control panel access, and a one-click installer, while SSH access, Cron Jobs, and backups (website and PC) are only available in the two highest price plans, and MySQL databases and mobile backups are available in the three highest packages. Oddly, Waffle firewall is only available in the highest priced plan.
Pricing and Support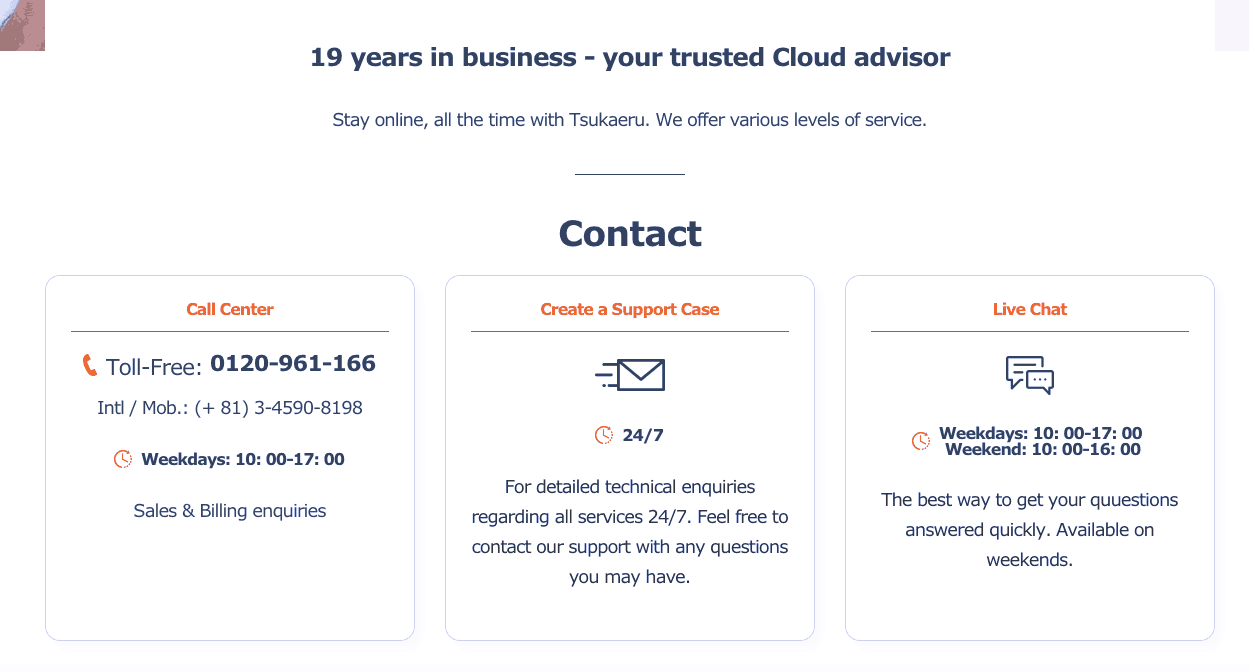 There is quite a large price difference between the Beginner package and the Business Pro package, however, there's quite a large difference in the features as well. If you're a new or beginner website owner and you don't require some of the more advanced features (MySQL databases, cron jobs, SSH access), the Beginner plan could be an affordable option for you. However, be prepared to pay a premium for the advanced features in the higher plans.
Plans can be purchased in one, twelve, twenty-four, and thirty-six month increments. There's also a ten-day free trial on all plans. A little gripe of mine is that backups are an added cost in most of the plans and the cost is as much, if not more, than one month of hosting. It's quite a substantial add-on to consider. Domains are only free in the two highest price plans, while SSL support comes with all plans.
So, the pricing is a little strict, but the good news is, their support provision is solid with 24/7 technical support via ticket. There are some terms and conditions related to contacting them out of hours but, nevertheless, they do have an emergency contact available at any time of the day.
They offer telephone and live chat support on weekdays from 10:00 a.m. to 5:00 p.m., and on weekends, live chat support is available from 10:00 a.m. to 4:00 p.m. Additionally, they provide a vast knowledge base with over 700 Japanese documents and 100 English documents for customers who prefer self-help options rather than reaching out to support.