Is Themecloud.io a Wise Investment?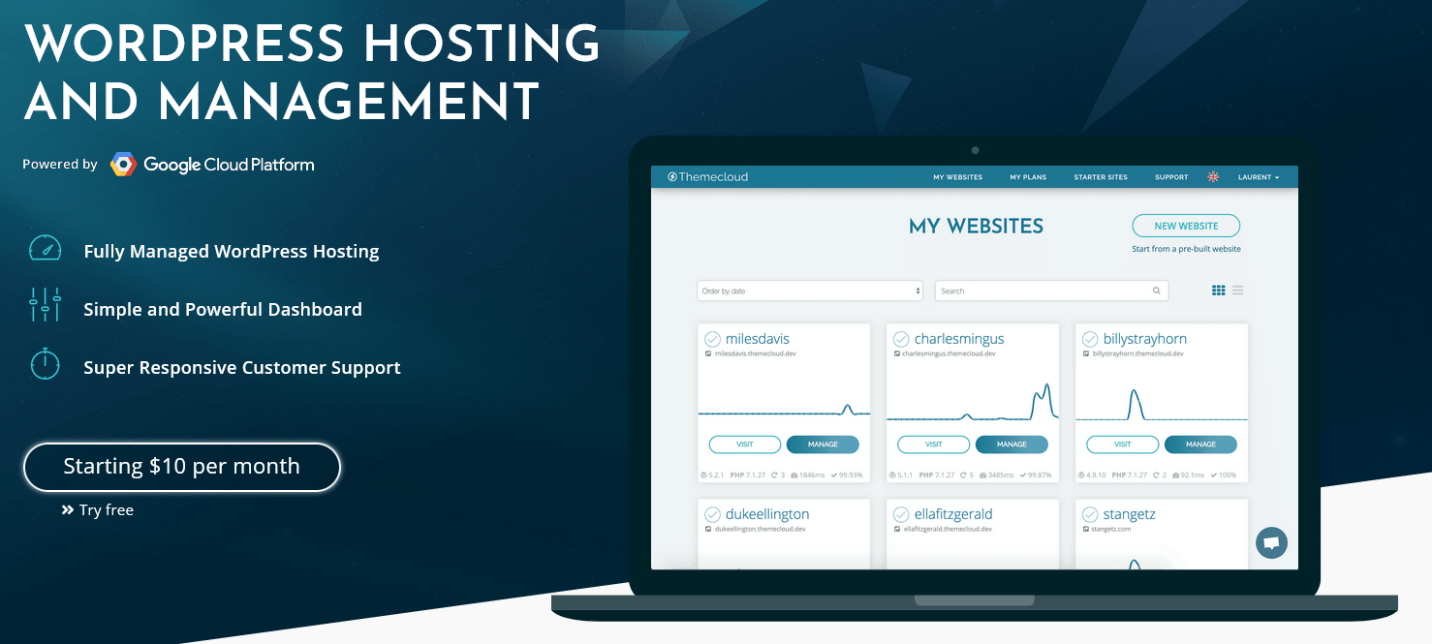 Themecloud.io is a managed WordPress hosting service with features aimed at developers. This France-based platform prides itself on an excellent customer experience, which is what managed hosting is all about.
The company primarily addresses a French-speaking audience, and only part of its website is translated into English. Not to worry, though: the support team has a good mastery of English.
Themecloud.io relies on Google Cloud Platform's immense network to deliver excellent page-loading speeds. You get advanced tech support, and most of the backend maintenance is done for you, so you can focus on developing your website or business. The downside is that if you have more than one website, you'll have to create a separate account for each. 
Themecloud.io is more expensive than established companies like Hostinger, particularly if you need to host more than one website. So why would you go with Themecloud.io in the first place? Well, if you're a designer who needs help with the technical aspects of hosting, this could be a good service for you. If you're new to hosting altogether, not so much.
There's more to what Themecloud.io has to offer, but you'll have to keep reading for the full story.