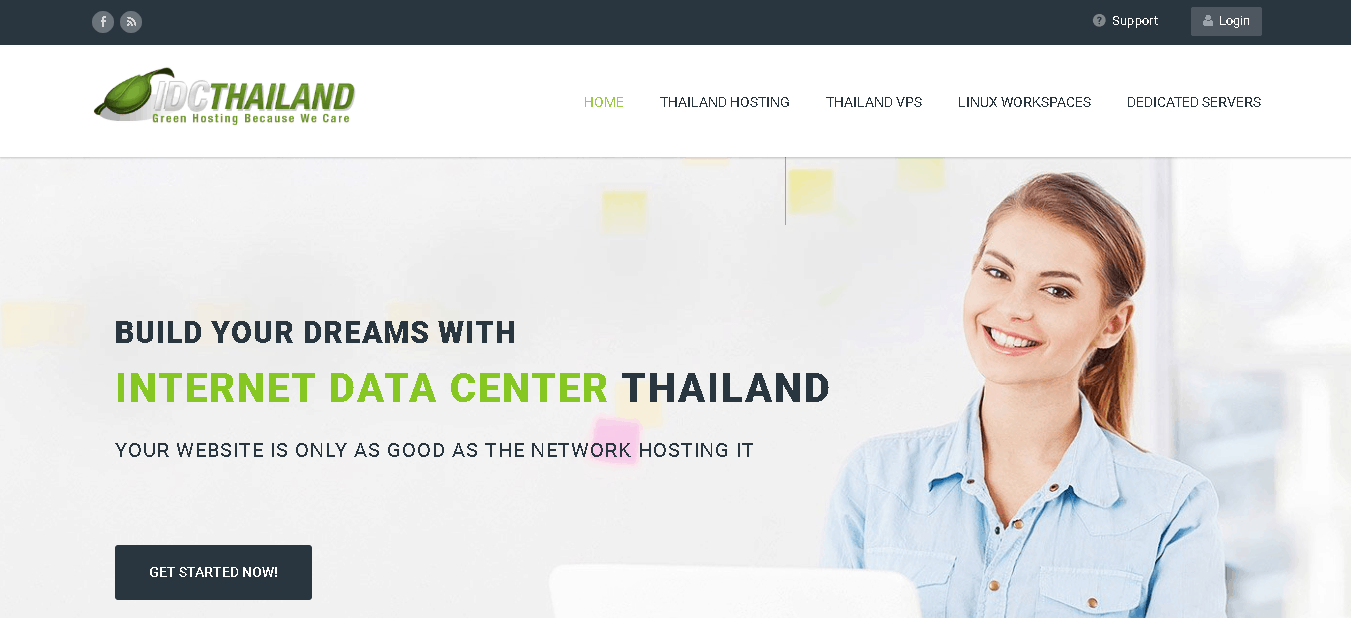 Founded in 2006, Thailand Web Hosting offers web hosting, Virtual Private Servers (VPS), and dedicated servers. It uses a data center in Bangkok, Thailand with a global network in more than 60 countries to house its servers. Thailand Web Hosting's website is available in English only.
Features and Ease of Use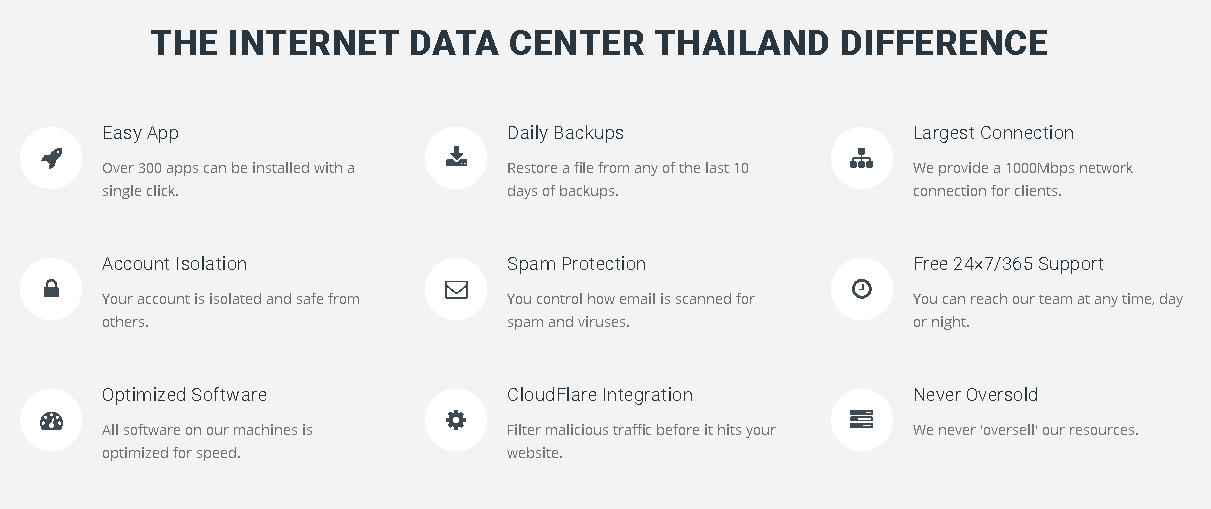 Thailand Web Hosting offers four shared hosting plans. If you need more features than what is offered on these plans but aren't looking to get a VPS, it offers "Elastic hosting" which provides dedicated RAM and CPU and the perks of shared hosting. For now, let's take a look at its shared hosting features. Here are some of them:
99.9% uptime guarantee
Automatic backups
Free SSL certificates
Free domain name on all but the base
One or unlimited hosted domain
Unlimited transfer
Thailand Web Hosting provides solid state disks that are proven to provide faster and better performance than hard drives and are more reliable in the long-run. Aside from this hardware optimization in place, the company provides easy integration with Cloudflare CDN from the control panel to ensure maximum speed and performance.
Its system stores backups for up to ten days. You can easily restore your website, email accounts, select files, or databases from any of the ten previous backups from the control panel. It backs up entire domains and databases, and performs snapshots without any need for extra configuration by customers. You can use the system when you need to for snapshot backups as well.
Thailand Web Hosting provides beginner-friendly tools. From its control panel, which is cPanel, it provides a system that anyone can use, including those that are new to web hosting. Also, it provides a website builder with hundreds of customizable templates that are mobile responsive. The website builder works for simple websites like brick and mortar local businesses, as well as E-commerce stores with payment gateways and shipping methods.
Furthermore, there's a one-click installer that works for WordPress and a ton of other web applications and CMSes. If you are a developer or you're looking to hire one, Thailand Web Hosting supports a plethora of programming languages. You can choose different versions of the following languages from cPanel: PHP, Ruby, Python.
The company also provides built-in SEO tools that can help with the basics such as sitemap creation and submission.
Pricing and Support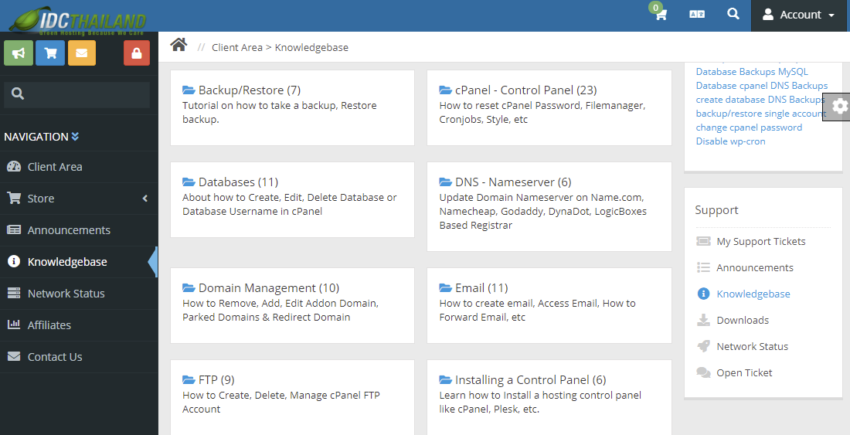 Thailand Web Hosting offers fairly priced shared hosting. Its prices are in line with similar offers from many of its competitors. The Elastic hosting is a bit expensive, though; even the VPS plans that are equivalent in core, RAM, and storage are slightly lower priced than it is.
All of Thailand Web Hosting's plans can be bought on monthly subscriptions. It also offers three-month, six-month, one-year, two-year, and three-year billing options. The perk of paying for one month at a time is a low risk but you lose out on the free domain offer. The company only offers a free domain to those that pay for one year or more.
For one year and above, you get a free domain but at high risk, because the company doesn't offer any money-back guarantee. It might refund the leftover months but that's not a promise.
Thailand Web Hosting takes self-help seriously, so it has a knowledge base with tons of guides that can help customers navigate issues. If you need to contact the support team, you can do so through ticketing system. There are no faster means like phone or live chat. I opened a ticket but never got a reply, even after waiting for more than a week.