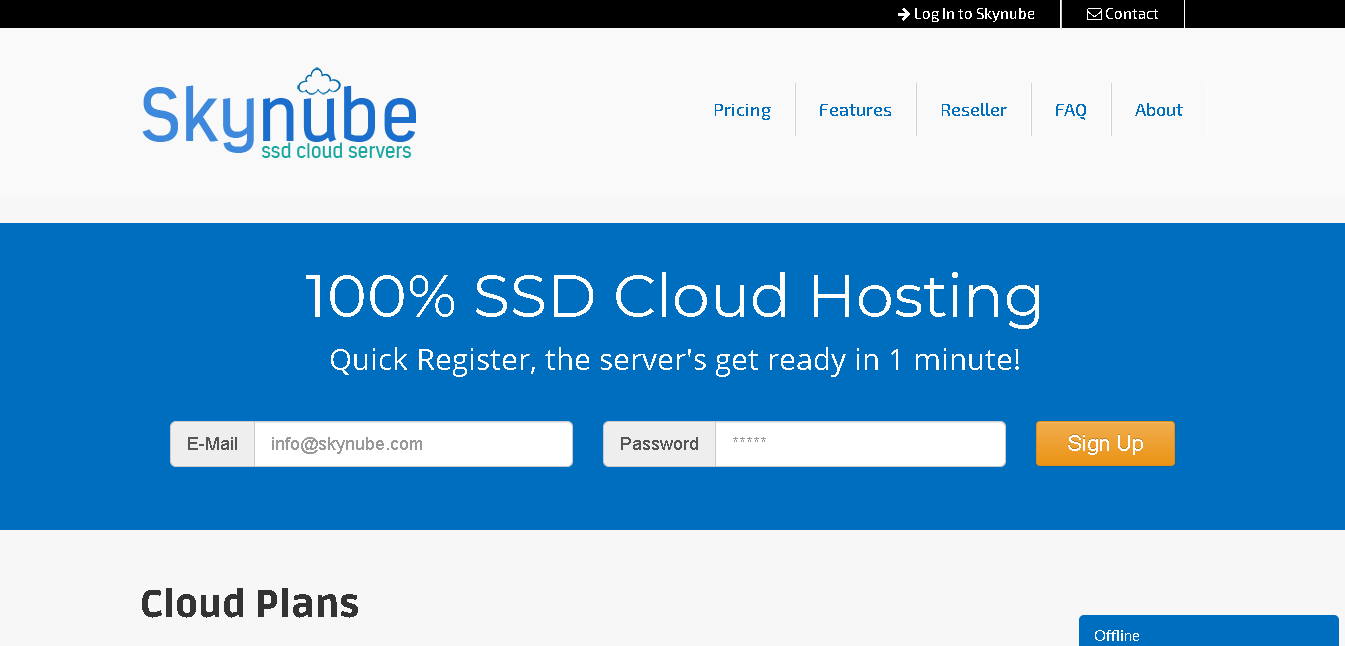 Skynube is a United States registered and located company. It offers cloud hosting and reseller cloud hosting to its customers all over the world. The company's servers are located in the U.S. and Turkey, but it has plans to launch servers in six other locations. The company's website is available in English only.
Features and Ease of Use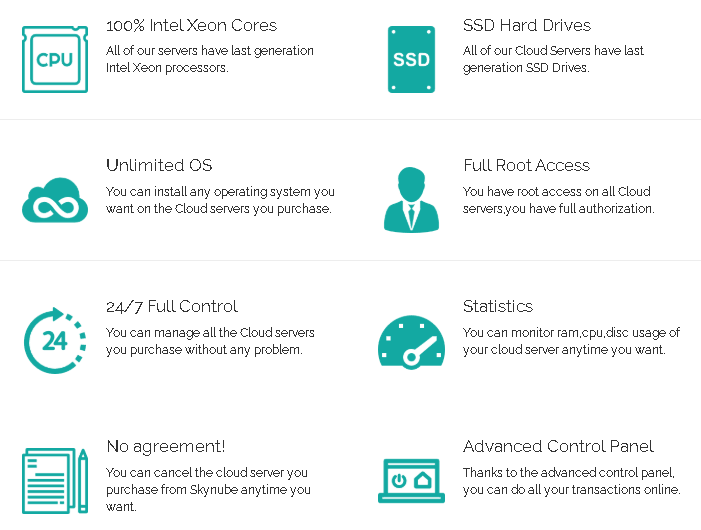 Skynube offers eight plans: four Cloud hosting plans and four Professional plans. The cloud plan is for businesses that have the need for cloud but not so much CPU and RAM, while Professional hosting plans are for large businesses who need more space, bandwidth, CPU, and RAM to power their websites. These are some of the features offered with these plans:
99% uptime guarantee
Snapshot backups
Anywhere from 1TB to 20TB bandwidth
Up to 24 vCores
Up to 2TB HDD
Skynube provides a wide network connection port that allows more packets of traffic through at the same time. Its network connection is 10Gbit, and it uses up-to-date Intel Xeon cores to ramp up server performance.
On Skynube, cloud hosting is fully managed by the customer; you'll have to set your own firewall rules. So, if you're a beginner to web hosting, you should either stick with a beginner-friendly shared hosting provider or get an experienced person to handle your cloud server.
Customers can shut down, start, and restart their servers at any time from the control panel. From the control panel, you can also manage all of your website details (operating system, files, databases, etc), rebuild your server, detect network interfaces, monitor RAM and CPU usage, add or remove disks to your cloud servers, and more.
Skynube doesn't limit the OS that customers can install. It supports many versions of Ubuntu, Fedora, CentOS, FreeBSD, Debian, and Windows. You have full root access to your cloud servers, so you can install the OS yourself and handle any other high-level settings.
Pricing and Support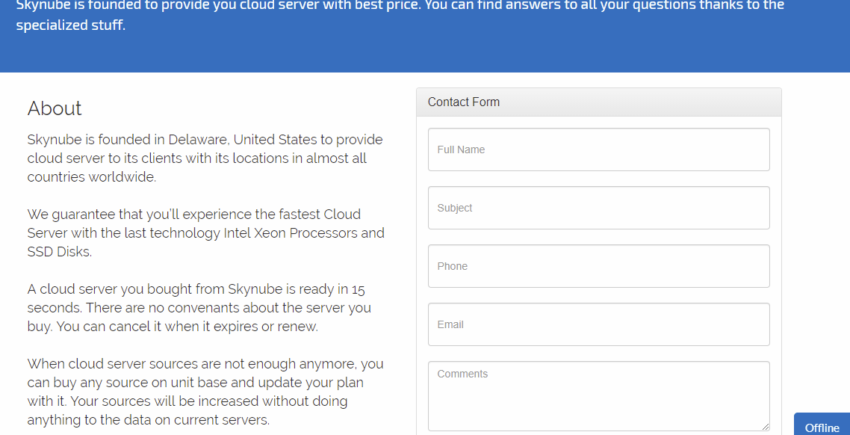 The prices are fair for cloud servers. You get good value for your money. Subscription periods are monthly, every three months, six months, or annual. You can pay with Visa, MasterCard, American Express, Discover, or PayPal.
Once your payment has been received and confirmed at Skynube, you'll get an email confirmation with details in less than 15 seconds. It doesn't have any hidden contracts or clauses. You can cancel at any time and renew when your plan expires, if you wish.
Many companies don't offer a money-back guarantee on cloud hosting. Skynube is no different. If you're still skeptical, go for a short-term plan – for one month or so – that you're comfortable with.
There's no knowledge base. Customer support is available through email, ticketing, and live chat. I tried the live chat but it doesn't work 24/7, so I had to send an email and after five days, I still hadn't gotten a reply.