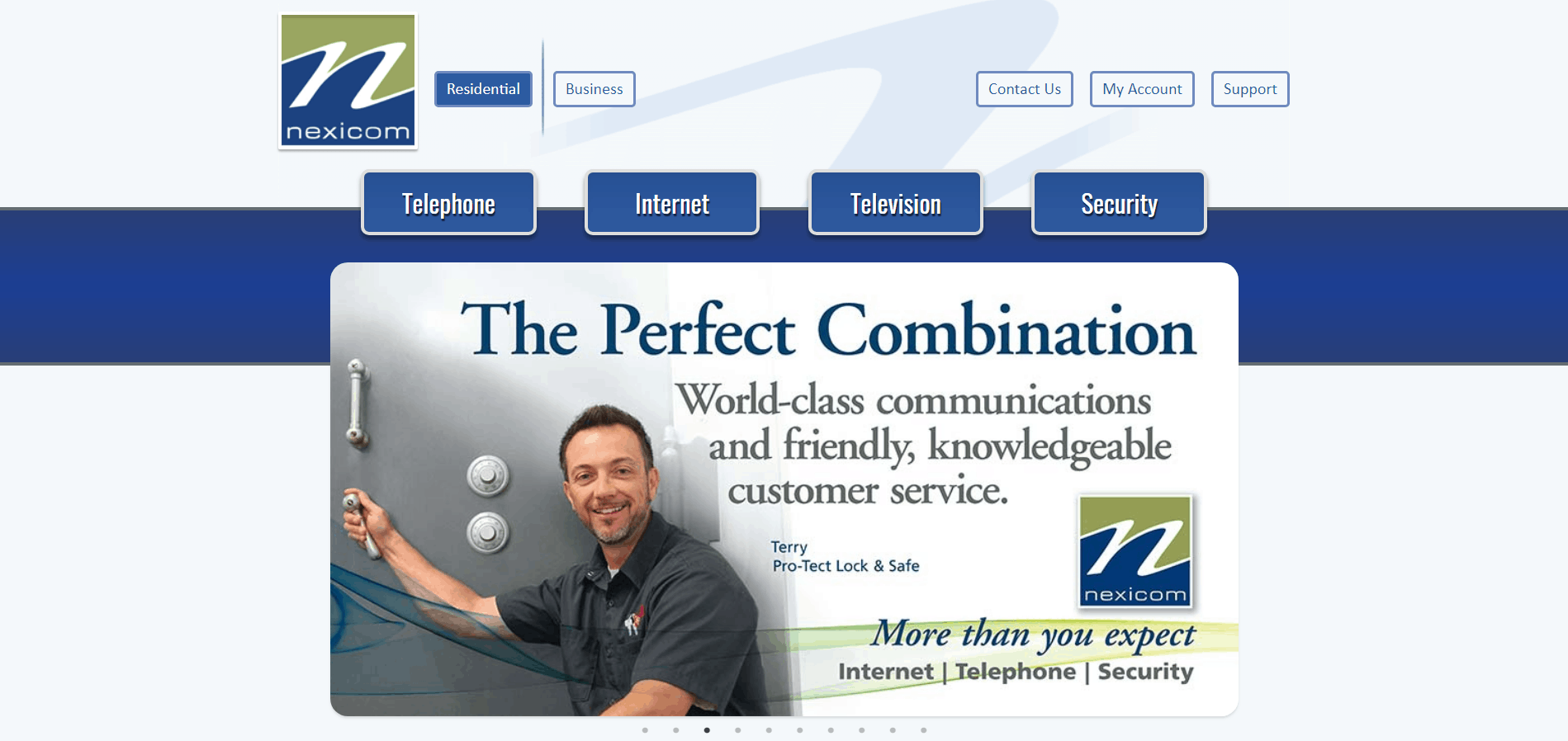 Originally founded in 1898 as The Turner Telephone Company, Nexicom is a telecommunications and web hosting provider based in Ontario, Canada. They offer shared hosting and web design, which they market primarily to their local customer base. They currently host over 1,500 websites on their servers.
Features and Ease of Use
Nexicom started out as a small family-owned company with telecommunications as their main offerings. This means that their web hosting services, while adequate and definitely a value-added service for their local customer base, aren't anything spectacular.
They have five shared hosting packages: Bronze, Silver, Gold, Platinum, and Chrome. Their Bronze hosting package starts with:
A free .com, .net, .org, .biz, or .info domain name
1GB disk space
200 email accounts
200 email autoresponders
25GB monthly bandwidth
FTP, web stats, and secure directories
1 MySQL database
Note that the most basic package offers support for SSI, PHP, and error logs, but not for a private CGI-BIN, Perl, JSP, and Python. You'll have to opt for their Silver plan or better for more scripting languages.
Their Chrome plan is the highest-tier package available. This bumps you up to 20GB disk space, 1500 email accounts, 1500 autoresponders, and 200GB bandwidth. You also get 15 mailing lists, 15 MySQL databases, and support for all the scripting languages.
Their hosting packages have certain limitations. They don't include free SSL certificates, lack a one-click app installer or a polished account management portal. Additionally, there are no uptime guarantees, and they have fewer features compared to others, such as a DIY website builder to assist you in quickly setting up your website. It's important to be aware of these factors when considering their hosting packages.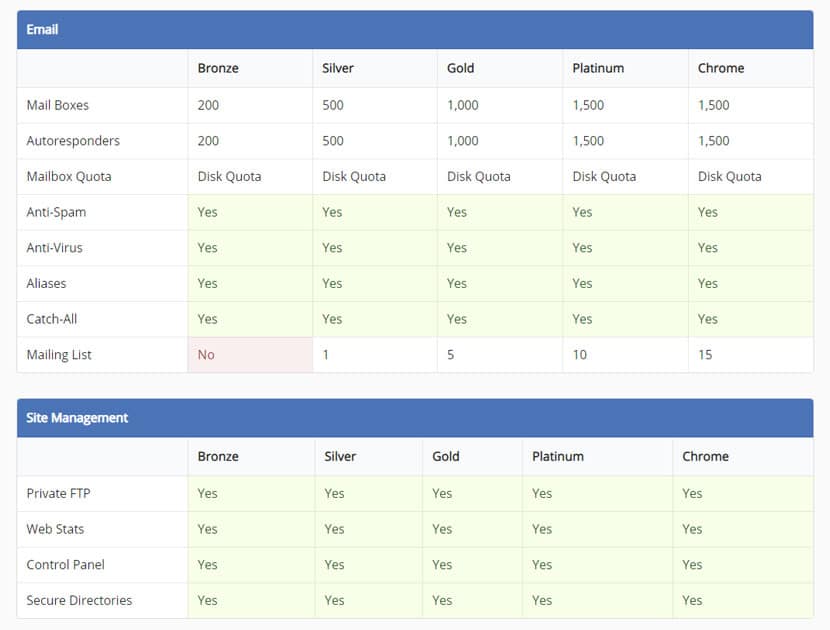 If you need help launching your website, they do have a web design service – however, as expected, their portfolio is limited to local businesses who only require a basic online presence. They can help you install WordPress and maintain your website on a regular basis though, so this may be a feasible option for non-tech-savvy customers who want to delegate the work of managing a website to a local business they know and trust.
Pricing and Support
Considering the resources and features they offer, Nexicom's five shared hosting packages are priced considerably higher than similar offerings from their competitors. This, again, is reflective of their business model: their web hosting service is a side offering to help customers – primarily local businesses – establish a basic online presence in Ontario.
There's no free trial or money back guarantee available. If you need technical assistance or want to upgrade or downgrade your plan, you'll have to call or email their support representatives. They have a toll-free number as well as local lines available from 8am to 10pm Monday through Friday, 8am to 5pm on Saturday, and 9am to 5pm on Sunday. They also have four physical offices located in Ontario.