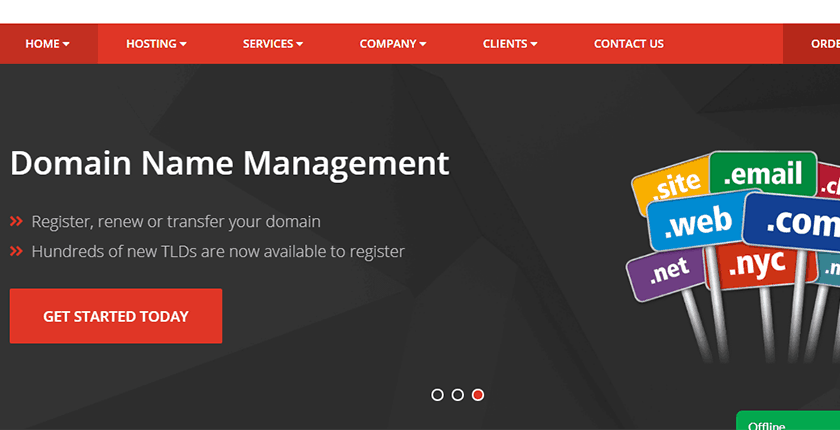 MyServerPlanet is a relatively new hosting agency, established in 2014 by a group of seasoned IT experts who have a decade of experience in the web hosting industry. The company is located in the United Kingdom and has nine data centers located in the U.S., the U.K., and France. The company doesn't own any server facilities but instead rent servers from other companies. This allows them to do business outside their base and offer IP addresses from different countries.
Features and ease of use
MyServerPlanet is impressive in the versatility of their services. They are ready to serve private bloggers, e-commerce, and large business entities with reseller hosting, shared hosting, dedicated, and VPS.
Their shared hosting plans are among better solutions an average user could find on the market. The most popular shared hosting plan includes:
5GB of disk space
Unlimited bandwidth
Free DNS management
Free email forwarding
Free domain registration
Unlimited number of email accounts
You can install an unlimited number of add-ons by using nothing but tools and templates provided with MyServerPlanet's free website builder. Control and website management is possible thanks to cPanel software, which is the most common solution in this industry.
The company also guarantees 99.99 percent uptime (although the banner on their homepage claims it is 100%), which is a standard uptime guaranteed by most reputable hosting agencies. This is not surprising, given the fact that they rent state-of-the-art hardware for their hosting purposes.
Creating an account is fairly easy and takes just a few minutes, however, it could be a bit more user-friendly in terms of navigating through different plans and services. With a little effort, you can figure out how to choose the best shared hosting package for your purposes.
Pricing and Support
MyServerPlanet allows payment on a monthly basis, with no free trial period. There is no free plan included, which is not something I found surprising as most hosting agencies offer only paid plans. Surprisingly you can pay with cryptocurrency, such as Bitcoin, Ethereum, etc. Prices are delivered in USD and GBP, with the chance to settle your account using PayPal and credit cards.
There is a 24/7 customer support ready to answer your tickets in less than 30 minutes, and a Live chat option with limited working hours. Nevertheless, you can always visit their social network pages and get an answer there or browse through the knowledge base available on their website.