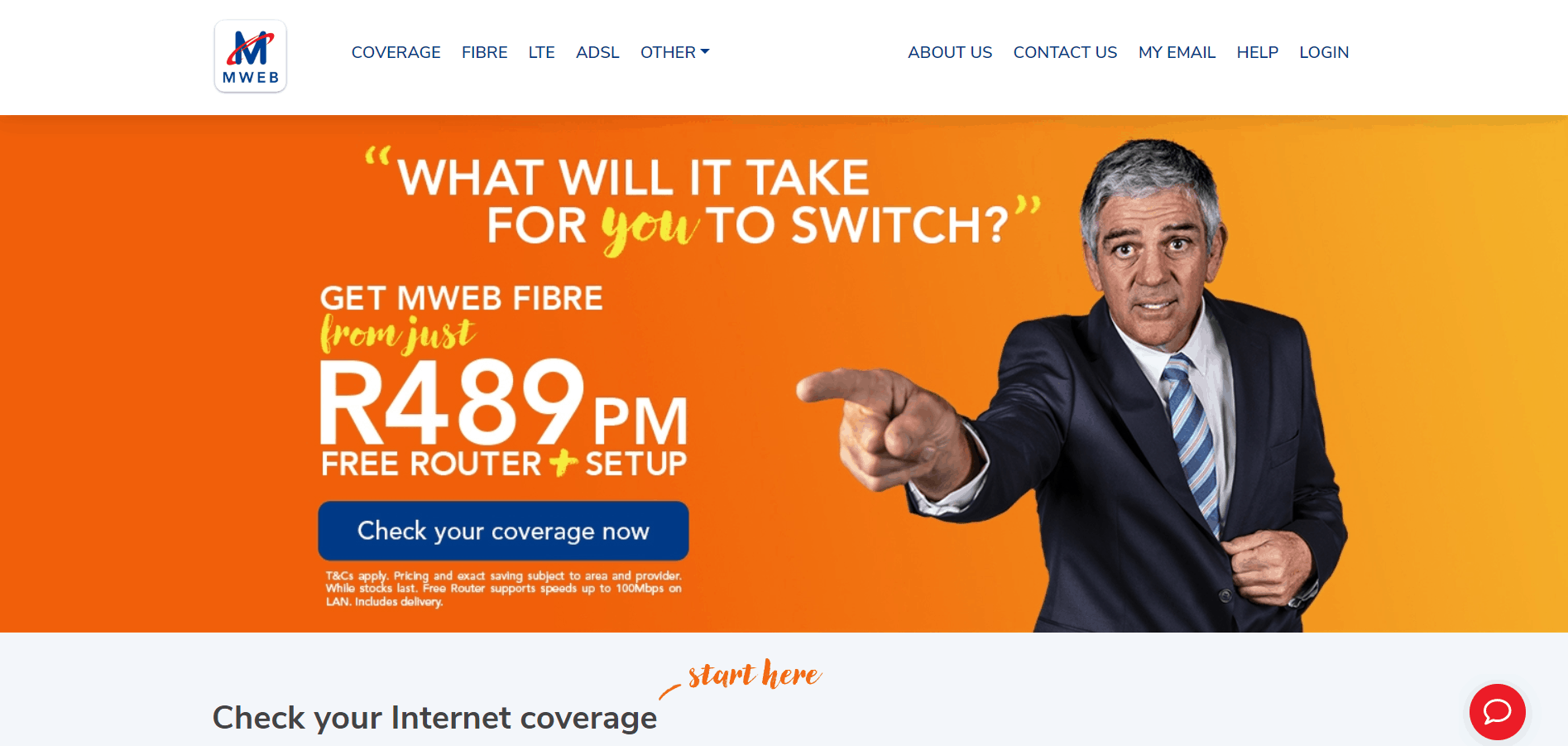 MWEB is South African IT giant, famous across the region for their uncapped ADSL service that connects hundreds of thousands of users across the country. The company started their operation in 1997 and later included web hosting. Now MWEB serves their clients using local data centers providing secure web hosting services at a reasonable price.
Features and Ease of Use
The company is somewhat limited as they offer only four hosting plans that are very similar. The most notable difference that exists between packages is the number of email accounts that you can have with each hosting plan.
Every hosting plan offers unlimited traffic, meaning that no matter how popular a website is there will always be room for more people onboard. Bloggers will find this very attractive. They offer unlimited storage on their servers regardless of the plan you choose. There aren't many hosting agencies that offer unlimited traffic and storage with all their plans.
Additionally, I was able to build my own website using their simple yet extremely powerful website building tool which allowed me to use some of the many templates that are easy to customize. Moreover, there are a number of free add-ons to use in order to make the website better and offer additional content and value to my visitors.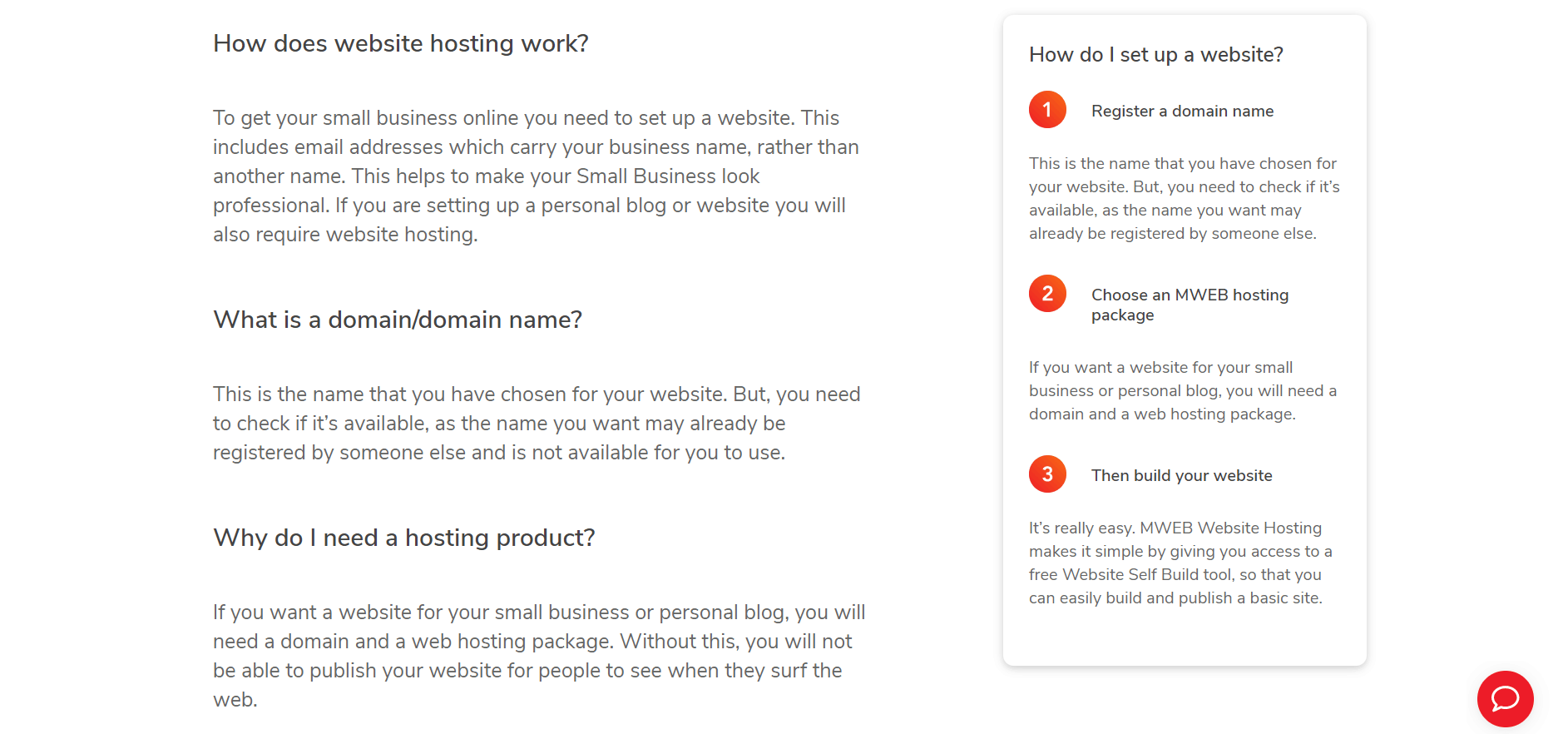 They offer a Free domain with their plans. The email storage could be a little more generous, however, these hosting plans are designed for personal blogs and small e-commerce operations. Therefore, starting with 20MB on each of the 5 email accounts for free is not such a bad deal after all.
Pricing and Support
Prices are very reasonable when one takes into account all that is included for the price. The prices on their website are depicted in South African Rands, so unless you are already familiar with the currency, you'll need to do some online converting to see how much you're going to have to pay.
Moving from a smaller grade plan to a higher and vice versa is simple – just contact their customer service and they will lead you through the process.

MWEB has 24/7 phone support and a ticket system that will give you directions and solutions in a reasonable amount of time.
How much does Mweb cost?Mweb offers plans from $3 to $9. The price depends on which type of hosting plan you choose. You can see the updated pricing table (updated weekly) below.
Which Mweb plan should I get?My recommendation is to start with a cheaper plan. You can always upgrade later on. Mweb can help you with the migration to a more expensive plan. The increase in visitors many times takes longer than expected and you shouldn't pay a lot of money until the need arises. Of course, your needs may vary, and you can consult with a hosting expert from Mweb here.
How good is Mweb's customer support?Mweb is not ranked as one of our top web hosts. But that can also be a result of Mweb being a small, under the radar, hosting provider. There are advantages to a small hosting company – as a customer, you are more important to them. You can also check out our comparison of the most popular web hosting services here.