Some customers have reported that customer service isn't very helpful or responsive, and that their site visitors have been experiencing slow loading speeds.
If you've run into these issues yourself and would like to close your account, you can do so.
But Mweb doesn't exactly make cancellation easy.
It took some trial and error for me to finally close my account, and I had to spend some time going back and forth with customer service. I wrote this guide to help you avoid that whole ordeal. Read on to skip the hassle and simply close your account. It's worth mentioning that if you're frustrated with Mweb's poor performance, there are much better alternatives on the market. As an example,
Hostinger can offer you far faster loading times
, despite being one of the cheapest shared hosting providers
. Or for more options, check out my list of Mweb alternatives.
Quick Guide: How to Cancel Mweb and Get a Full Refund
Log in. Enter your account details at the Mweb website.
Contact customer service. Notify support through email that you'd like to close your account. If you do not receive a response, try contacting support via phone instead.
Complete the cancellation form. Mweb may send a cancellation form for you to fill out. Complete this and send it back.
Wait for account closure. After receiving your cancellation request, Mweb should close your account within a calendar month.
My Experience: Here's How I Canceled My Mweb Account
Let's get something straight right off the bat – my experience closing my Mweb account wasn't a great one.
Unlike many web hosts, who simply include a big Cancel button in the account area for you to press, Mweb requires you to contact support.
Okay, so that's annoying, but not the end of the world. However,
the actual closure of your account can take weeks, perhaps even months
. This is because Mweb requires at least 20 business days of notice, and in some cases, an entire calendar month. After that, you still have to wait for them to actually cancel your account.
This can lead to you paying fees for the web hosting service while you wait for your account to be closed.
Not many other web hosts are this unfair when it comes to cancellations nowadays, so I was left pretty disappointed. When I contacted support, I tried to see if I could avoid these charges by pledging to not actually use the hosting service during the rest of the notice period. I also tried to see if I could get a refund, as I had only used it to host a basic site for a short time.
My request to waive the additional charges and get a refund were unfortunately denied,
but I still encourage you to try yourself – you may have more luck. With this in mind, here's a detailed step-by-step guide on how I canceled my account with Mweb and applied for a refund:
1. Log in to your account.
Head to the
Mweb website
and click or tap
Login
in the top right. Then, enter your account details to get into your account.

2. Confirm the services you'd like to cancel.
As Mweb offers a wide variety of services, you may wish to keep some while canceling others. Check what services you have active and make note of what you'd like to cancel. If there's nothing you'd like to keep on your Mweb account, you can ask for it to be closed entirely. Remember,
if you have a domain registered with Mweb, this is not automatically canceled alongside your web hosting account
. You will need to either request to transfer your domain to another registrar, or just disable the automatic renewal and let it expire.
3. Contact customer service.
Mweb offers both ticket and phone support. You can begin the cancellation process using either – in my case, I decided to avoid the prospect of being put on hold for an indefinite amount of time and simply sent a ticket.
To send a ticket, navigate to the Queries tab in the top toolbar of the account area
. Click or tap to open a page where you can detail your cancellation request.

I recommend including as much information as possible here to speed up the process
. Include exactly what services you'd like to cancel (and what you'd like to keep, if anything). If you'd like to transfer a domain from Mweb or cancel its automatic renewal, request this here as well.
I'd also ask for a refund here, and enquire as to whether you'll still be charged for hosting while you wait for cancellation to go through
. Like I did, you could mention that you won't be using the service up until the cancellation date to try and convince them to waive any upcoming bills. If you'd prefer to use phone support, you can find Mweb's customer support numbers on the bottom-right of most of its website's pages (excluding your account area). Billing support is what you're looking for – the phone line is open Monday to Friday from 08:00 to 17:00 SAST.
4. Fill out the cancellation form if given.
Mweb may send a cancellation form to your email address for you to fill out. Thankfully, it doesn't take too long to complete. Once done, you can email the form back to the address provided. If you've been waiting over three business days and you haven't received this form or any other correspondence from Mweb (which unfortunately seems to be a common occurrence), you will need to follow up with support. I'd recommend calling Mweb's Billing Support number and asking about the status of your cancellation request.
5. Confirm cancellation of service.
You should be notified of a cancellation date – either with the cancellation form itself, or after you've sent it in. This is usually on the first day of the month immediately following the end of your notice period. For example, if you canceled on the 13th of June, the 20 business day notice period would end in July. In that case, your account cancellation would take place on the 1st of August. Yeah, it really can take that long. If you're not sure when your cancellation date is, contact support once more to confirm. It's important to know the exact date so that you can confirm that Mweb's services have been canceled accordingly.
There have been instances where customers have continued being charged for services they tried to cancel months earlier
, so it pays to be careful. Therefore, I'd recommend the following.
A day after your cancellation date has passed, log in to your Mweb account and confirm that all services you requested to be canceled, really are canceled
. If you asked to have your account closed entirely, just check to see if you can still log in. If everything seems in order, congratulations! You have now canceled your account with Mweb. In the unfortunate event that your account has continued to incur fees past the cancellation date, contact support immediately to get this cleared up. Make clear that you should not be charged for this service further as cancellation was already agreed to take place on an earlier date.
4 Best Mweb Alternatives for Shared Hosting
Looking to take your website elsewhere?
I tested each of the hosts below thoroughly and found them to offer better features, performance, and value for money than Mweb
. Read on to find out which of them best suits your needs.
Hostinger is not only one of the cheapest shared hosting providers on the market – it's also one of the best-performing.
With prices starting at just
$
1.99
per month, it's less than half the price of Mweb. In addition to the above, Hostinger is particularly beginner-friendly.
Its proprietary control panel, hPanel, is a breeze to use
. Hostinger also features the WP Starter wizard, which launches a basic WordPress site based on your answers to a few basic questions. It helps you install necessary plugins, choose a theme, and more, saving you plenty of time.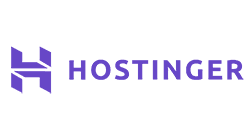 Hostinger now has a 30 Days- day money-back guarantee!
Get a discounted annual plan without taking any risks.
59 users used this coupon!
InterServer's shared hosting plan offers unlimited storage and bandwidth like Mweb – but it also goes on to offer unlimited websites and email accounts
. This makes it even more flexible than Mweb, despite costing significantly less. Another advantage of InterServer is its impressive InterShield security suite. This proprietary solution combines an in-house malware database, an AI-driven firewall, and an automatic virus scanner to keep your sites and data safe. It's far more secure than the basic security measures taken by Mweb.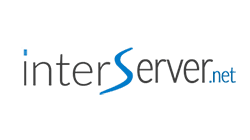 InterServer now has a 30 Days- day money-back guarantee!
Get a discounted annual plan without taking any risks.
76 users used this coupon!
If you'd prefer to stay with a host based in South Africa, HOSTAFRICA would be my top choice.
It offers much better features than Mweb: daily automatic backups, 24/7 server monitoring, a one-click app installer – and the list goes on.
Its Johannesburg data center ensures fast loading times for local audiences, and thankfully, it's much easier to cancel than Mweb. You can cancel at any time without a notice period, and there's also a 30-day money-back guarantee. HOSTAFRICA is definitely a better local option.
With 11 data centers worldwide, FastComet is a great choice if your website caters to visitors around the world.
In fact, our testing shows that it performs well even in Asia and Oceania. FastComet's entry level plan, FastCloud, includes a free website and domain transfer, plus 24/7 customer support.
The support is particularly exceptional – I always got a response within a few minutes and they provided hands-on help with technical issues
. It was a massive difference from my negative experiences with Mweb's support.


FastComet now has a 45 Days- day money-back guarantee!
Get a discounted annual plan without taking any risks.
67 users used this coupon!
Mweb's Cancellation Process Is Frustrating
Cancelling your account with MWEB is definitely a challenge. I thought we were past the days of being locked into contracts with no clear and quick way out, but apparently not.
The good news is that by following the guide above, you can save yourself some hassle
. It's a lengthy process, but it doesn't take much work on your part – you'll mainly just find yourself waiting for Mweb to complete the process. It'd have been nice to get a refund, but perhaps you'll have better luck than I did.
FAQ
How do you contact Mweb?
You can contact Mweb by either sending a ticket from the account area, or by calling one of its phone support lines. I cover exactly how to do this in my step-by-step guide.
How do I get a refund from Mweb?
Unfortunately, Mweb offers no kind of refund guarantee. The only thing you can do is make your case for a refund within your cancellation request, as I did in my guide to canceling Mweb. With luck, it may be approved – but many other customers (including myself) have failed to get a refund. In the future, I'd recommend choosing a host with a money-back guarantee, like the providers in our list of the best web hosting services in 2023.
Which is the best Mweb alternative?
I recommend Hostinger as the top alternative to Mweb. It offers the lowest prices on the market for long-term subscriptions, along with some of the best shared hosting performance we've tested. It's also beginner-friendly. If you're new to web hosting or site building in general, take a look at our complete guide to building a website to learn everything you need to know.
What time does Mweb's call center close?
It depends on the phone line you're trying to contact. Mweb's billing support is open Monday to Friday from 08:00 to 17:00 SAST. On the other hand, technical support is available every day of the week from 08:00 to 20:00 SAST (10:00 to 19:00 on Sundays).