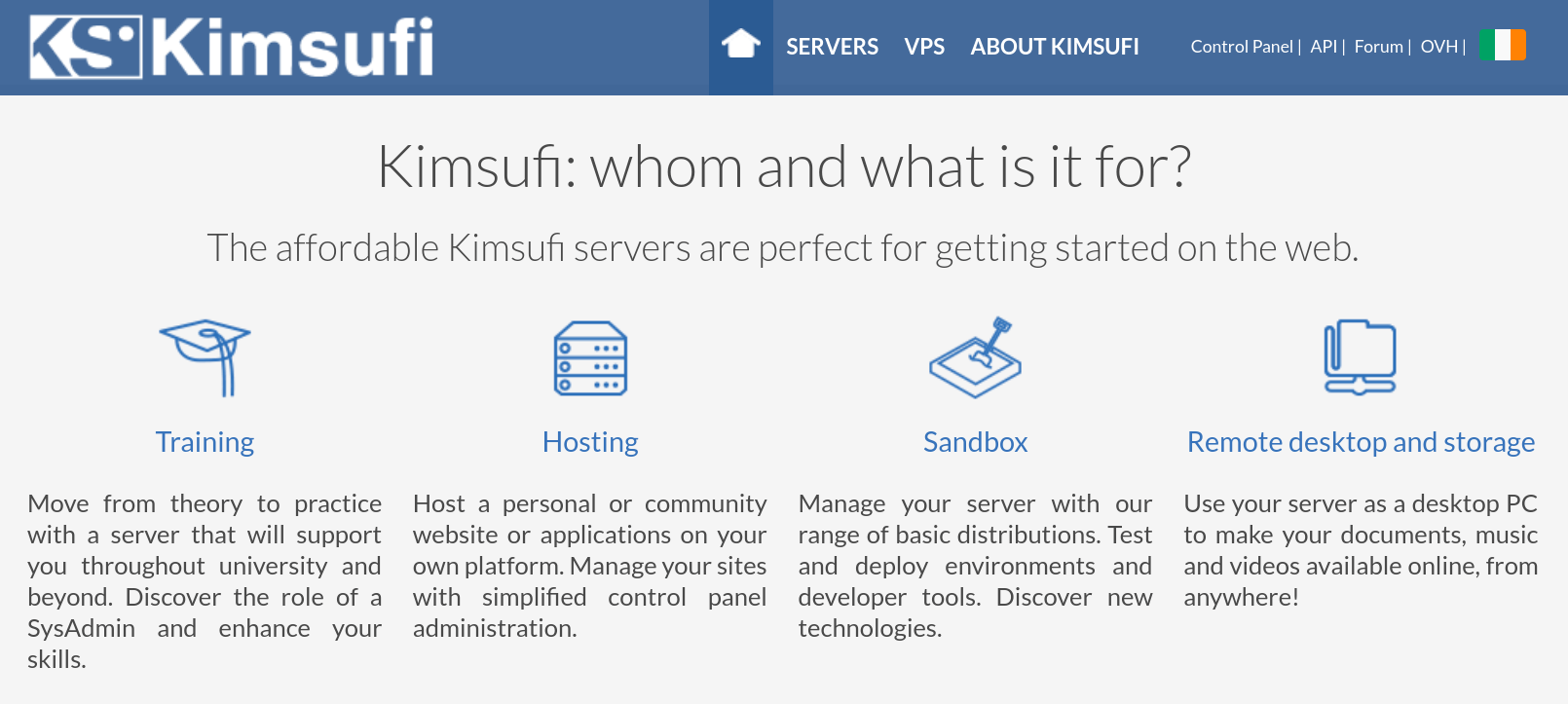 Kimsufi is a dedicated server and VPS provider with close links to sister brands "So you Start" and "OVHcloud". Its servers are located in OVHcloud data centers in North America and Europe.
What is unique about the Kimsufi brand is its focus on "Affordable, dedicated servers aimed at amateur tech enthusiasts and SysAdmins who want to discover or try out dedicated server management."
Kimsufi's website can be switched between up to twenty different localizations, with the language and currency changing accordingly. This is where it gets a little confusing because the French language version of the website includes a "Hosting" section (actually "Hébergement" or "Accommodation") that appears to be absent from the other localized versions.
Features and Ease of Use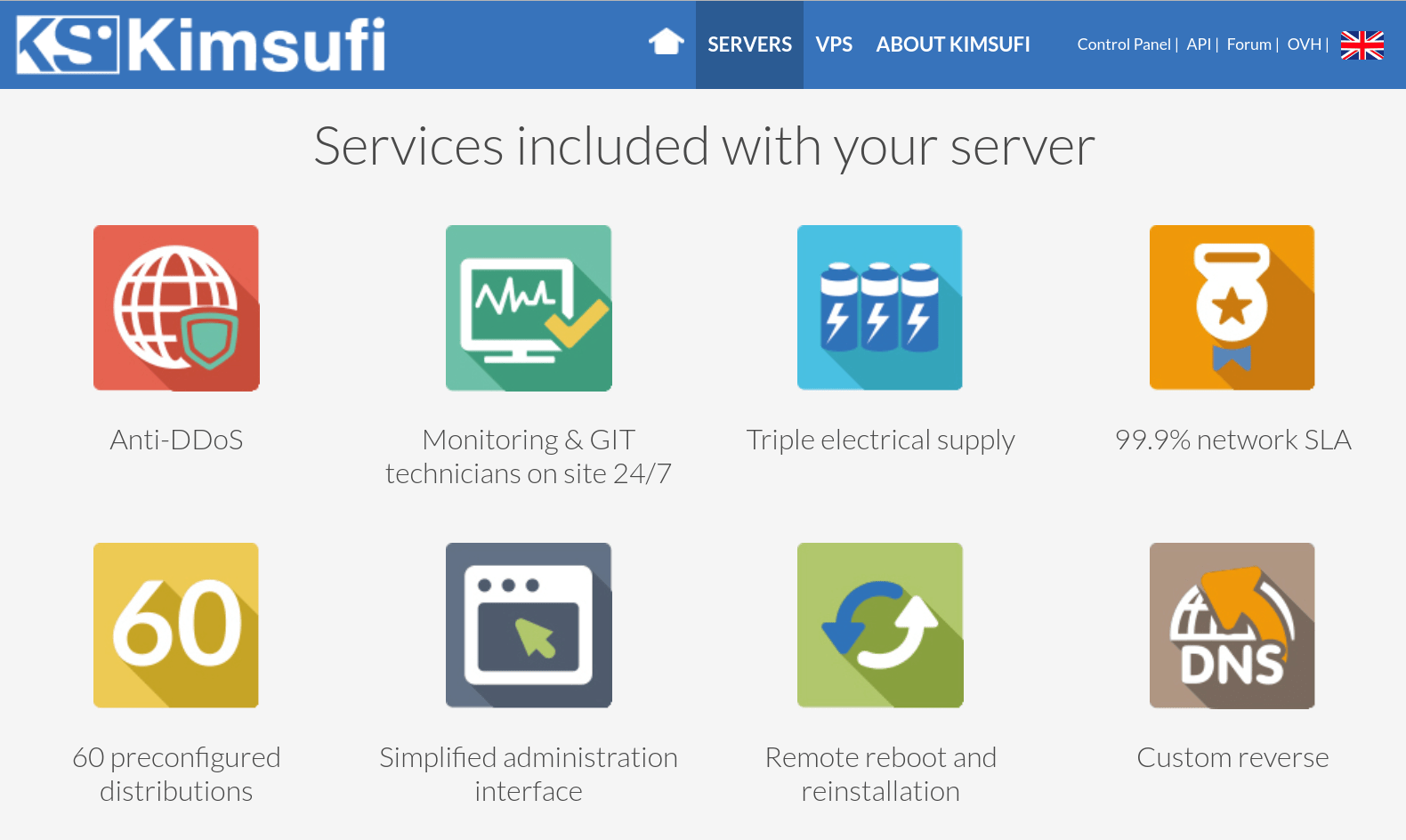 As already alluded, Kimsufi's primary business is the provision of VPS and dedicated server solutions, but its French website also features a hosting plan that provides:
Hosting for one website
2 email accounts (5 GB each)
MySQL database (100 MB)
PHP, Perl, Python, and FPM
Backup and restore options
Application firewall
IP geolocation
High availability
The single web hosting plan comes with 1 GB disk space and one free domain for the first year. You can't host multiple domains or websites, but you can install additional applications (such as WordPress, Drupal, Joomla, and PrestaShop) with just one click, although the links for these installation modules lead you to the OVHcloud sister site.
You are also invited to visit the OVHcloud sister site if you need (in their words), "more disk space, email addresses, performance, CDN, SSL certificates, services or warranties that Kimsufi does not offer."
Alternatively, for more power, convenience, and scalability, you could consider Kimsufi's VPS options, but note that – once again – the website states that "this service requires a customer account on OVH.com." Nevertheless, the VPS features include DDoS protection, a 99.9% network SLA, and super-fast SSDs with RAID configurations.
Pricing and Support

Kimsufi doesn't offer much in terms of straightforward web hosting; just a single hosting plan that only appears to be offered on the French version of its website. The 1 GB disk space is good for a start, but it won't scale well, and the monthly fee is not the lowest you will find.
You have the option to pay for services using credit card, cheque, bank transfer, PayPal, or postal order. The billing cycles available are monthly, quarterly, semi-annual, and annual.
The web hosting is strictly no-frills, with no money-back guarantee, no free trial, and no multi-domain support, but you can get a free domain. For anything extra (including SSL certificates) you are referred to the OVHcloud sister site, and this is the case even for the VPS solutions that seem to be one of Kimsufi's primary offerings.
Kimsufi's servers are monitored 24/7/365 by trained technicians, but this provider doesn't provide 24/7 support. You can contact the English- and French-speaking support team only by email (contact form), and only during business hours. You only get three support tickets for free, and you have to pay more if you want more support.
You are encouraged to seek support via the community forum, which wouldn't be so bad if it wasn't being migrated (at the time of writing).