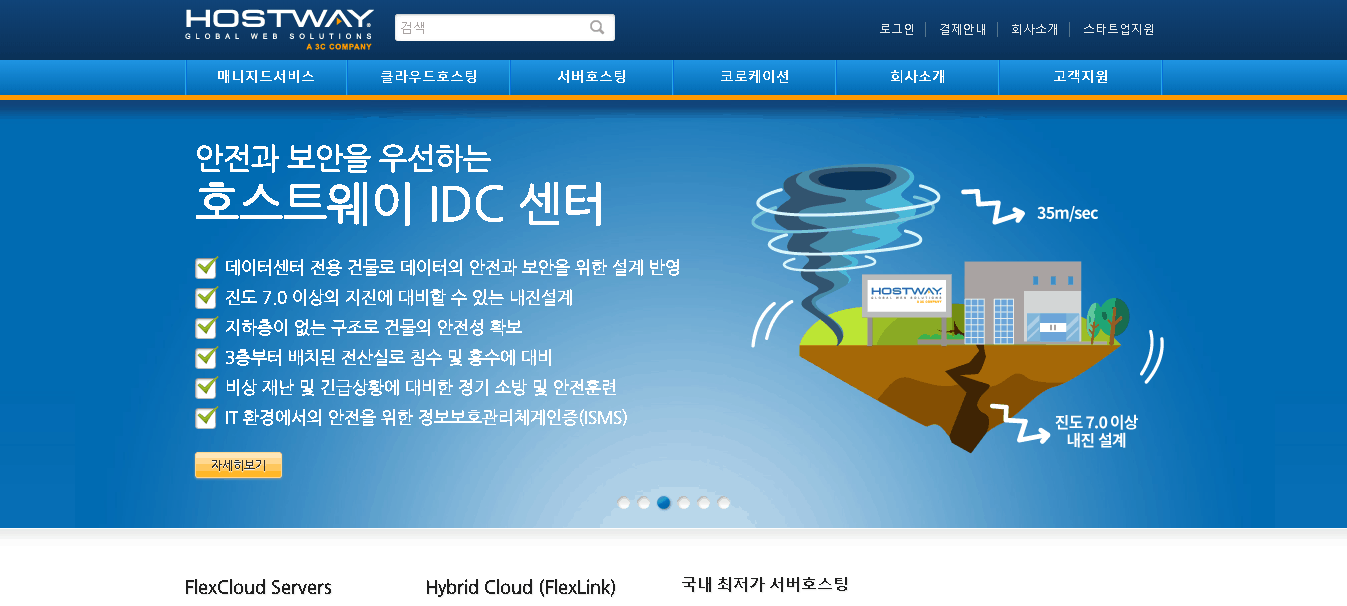 Founded in the United States in 1998, Hostway has grown to provide for customers around the world with presence in 11 countries, among which is the South Korean office in Seoul. Although it claims to be committed to providing easy to use services, it is in reality not very easy to use.
The hosting is on the premium-end with cloud hosting and dedicated servers. It has served over 600,000 customers using 15 data centers in Asia, Europe, Australia, and North America.
Features and Ease of Use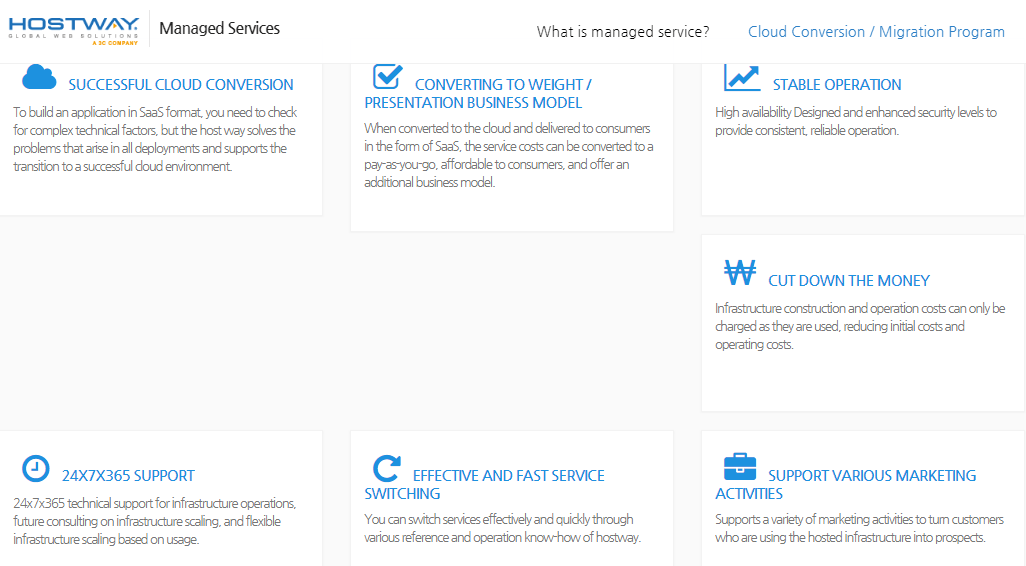 Hostway offers a range of hosting services including physical servers, FlexCloud, Amazon Web Services, and Microsoft Azure.
Starting with the FlexCloud, you can take either a FlexCloud Server (multi-user hosting), a FlexCloud DB (a shared database system), Hybrid Cloud, or Private Cloud. On the FlexCloud server, customers enjoy the following resources:
99.999% uptime

100GB disk

From one core to 16 cores

1TB monthly traffic
The advantage of cloud hosting over traditional hosting, which is the same in this case, is scalability. You can easily adjust specifications, add resources, and remove resources as you go.
Hostway also offers a load balancer. It distributes the load by grouping two or more servers. That way, if one falls, it redirects your traffic to your content on other cloud servers. It also allows you to maximize the performance and reliability of the applications you use. That means that if you have a traffic spike at a particular time, the load balancer quickly autoscales your resources in reaction to the level of demand.
Hostway offers three free backups in the form of snapshots. With these, you can easily return the server to a specific point. However, any more outside those free three, will incur an additional cost.
For server hosting, Hostway offers only dedicated servers. It provides a range of those with different racks, CPU, RAM, and HDD. If you're looking for a more managed service, it offers restricted managed hosting as well. With that, Hostway covers the installation and management of IIS, APM, SSL, and DNS.
Pricing and Support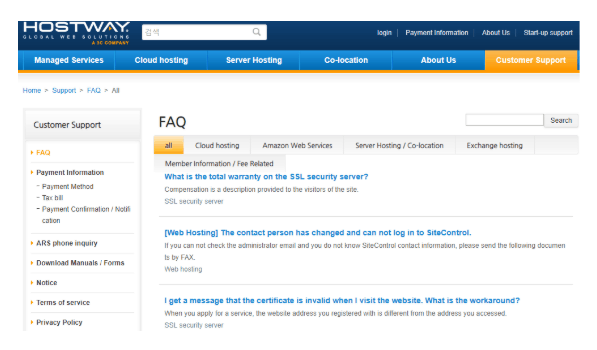 Hostway offers reasonable prices for its services. Plus, it uses a payment system that enables you to mitigate your risk and scale to your budget. For the dedicated servers, customers don't have to commit to a one-year contract; they can pay on a monthly basis.
With cloud hosting, you can choose to pay according to the number of hours you use or monthly. There's no money-back guarantee, however, Hostway will refund 90% of your unused balance if you prepay for the service.
You can reach out to Hostway's customer support team through a telephone number, email, and remote assistance. They also provide business assistance, catering to the specific needs of startups and large enterprises. Their specialized services help ensure that these businesses receive the necessary resources and can manage them effectively.
There's an FAQ section as well, with a few tutorials.