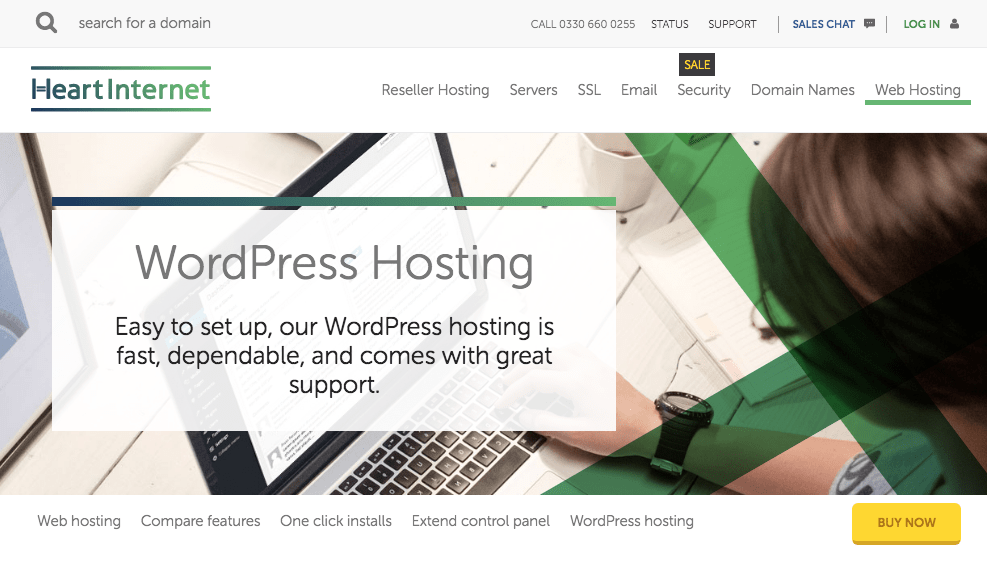 Fewer Features, Higher Prices
Heart Internet advertises itself as "award-winning" but it hasn't actually won an award for some years now. Having intensively tested its hosting services, I don't find it particularly surprising that its award-winning days are in the past. There are some essential features missing from its basic plans – free SSL certificates, for example – and its pricing is higher than other UK-based hosts. Does that mean you shouldn't consider Heart Internet, though?
The answer to that question is, "it depends." Heart Internet is still one of the few UK-based hosts with a data centre in the north of England (most have data centres in London or the even further south), so if you're serving an audience in the northern half of the UK, you may benefit. The closer your audience is to the server, the faster your website will load for them (in theory, at least). Heart Internet isn't a match for a brand like Hostinger though, which offers a better price and excellent performance.
Heart Internet offers cloud-based shared hosting, WordPress hosting, VPS (virtual private server) hosting, managed VPS hosting, and dedicated servers – but my review will focus on its lowest-priced WordPress hosting as that's the package I used to run my tests. 
I signed up, built a website, and tested everything from performance to customer service to bring you an unbiased evaluation of what it's really like to host a website with Heart Internet. Read on to discover more about my experience.