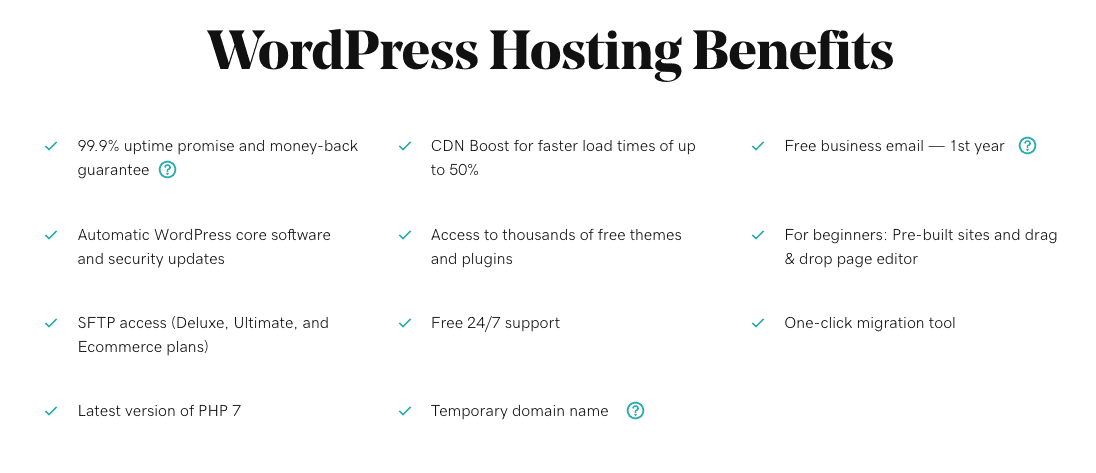 GoDaddy has name recognition to burn, so you've probably heard of it. Why? It's only one of the longest-running domain name registrars, with an advertising budget that got it an actual race car driver back in the day.
And heck, the domain service is alright. Not my favorite, but it's many other people's favorite. GoDaddy's hosting service, however, has historically been a mixed bag at best. GoDaddy is not exactly a hosting company. It's a domain company that has some hosting, with shared hosting plans, WordPress plans, VPS hosting, dedicated servers, and its own website builder.
But here our focus is on WordPress plans. Some web hosts charge you extra for a "WordPress plan" that isn't anything more than a shared plan with some plugins thrown in. Other hosts actually optimize their servers for WordPress and give you specialized support, automatic updates, and extra security features.
I myself went and got a GoDaddy WordPress plan, just for a while, to see if it's any good.
Here's what I found: