🏆

Performance Grade
A

⏱️

Uptime Guarantee
No

🔒

Free SSL
Yes

🔧

Hosting Types
Shared

💡

Basic Plan Features

Storage: Unlimited
Bandwidth: Unlimited
Websites: Unlimited

💲

Starting Price

$

7.99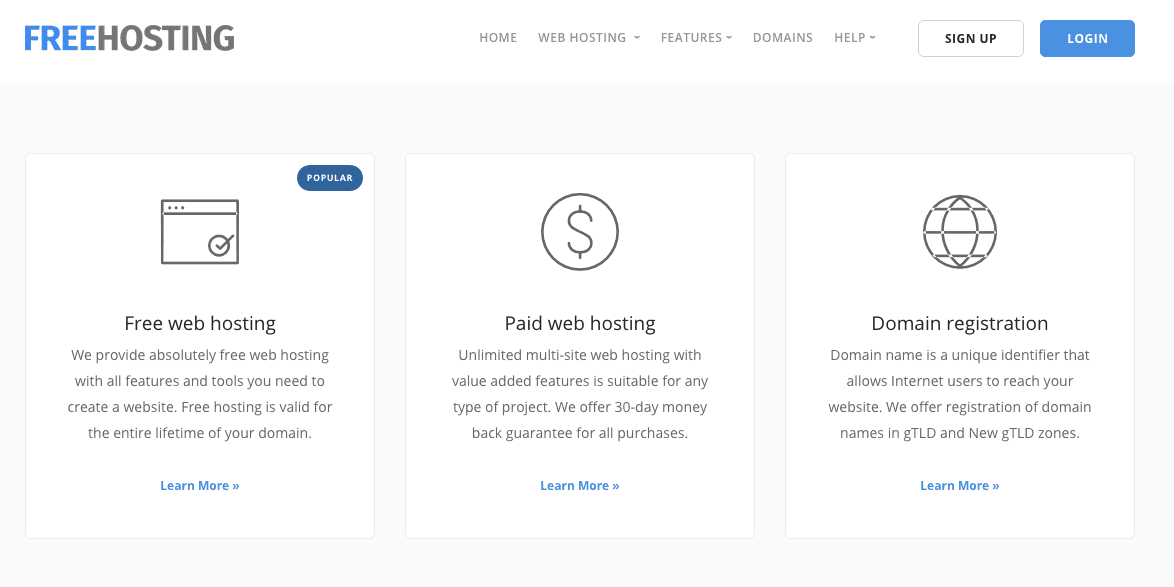 Nothing's Ever Free – What Is the Actual Price of FreeHosting.com?
Who gives away quality services without asking for anything in return? Philanthropists, maybe. Sometimes even they do it for the tax credit.
What about website hosting companies? Well, while some companies offer more affordable prices and put a bigger emphasis on honesty, none of them are in it for philanthropy purposes. Hosting is a business, and in today's crowded market, people come up with all sorts of tricks to entice new customers.
"Free" hosting is one of these tricks, as it can actually be quite profitable – for them. Whether it is by getting hold of your precious contact details, using your website to display advertisements, or by some other method, you can be certain that the house always wins.
Performance-wise, expect the bare minimum. Loading your website can take over ten seconds, and sometimes it's not going to be available at all. If you're just looking to test the waters of hosting and aren't expecting actual traffic to your site, it might be enough. For anything more, including very basic landing pages, FreeHosting.com's limited resources and disappointing performance just won't do.
Looking to minimize expenses and still get a quality hosting service? For a few dollars a month you can find reliable and speedy hosting services that include many useful extras and professional 24/7 support. Start by checking out InterServer and A2 Hosting, or look into our full list of the best web hosts available today.