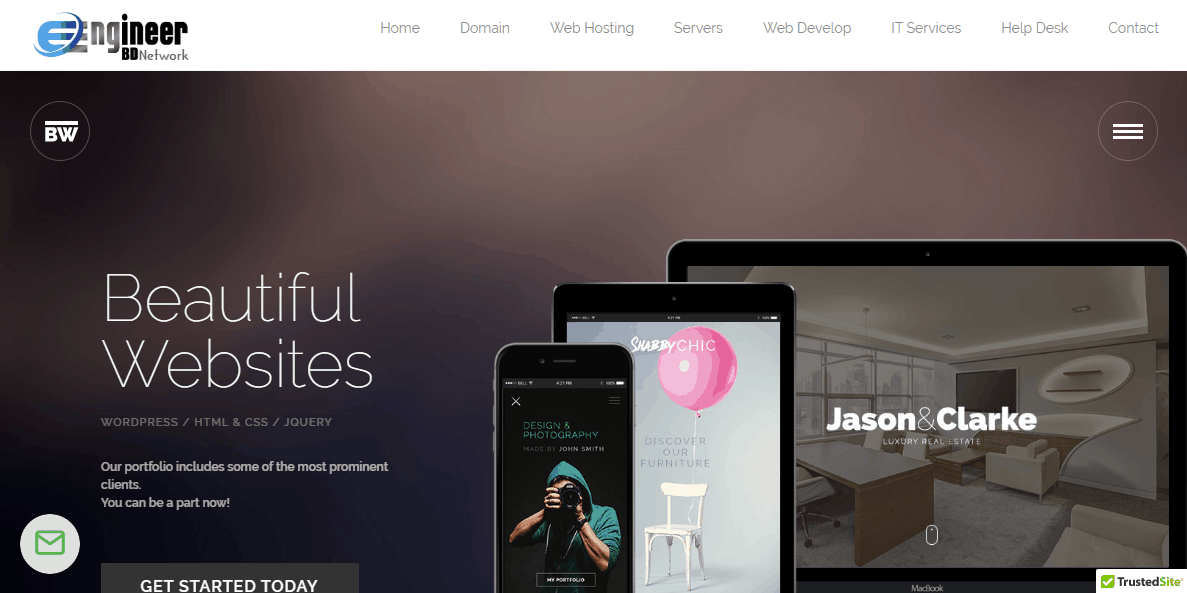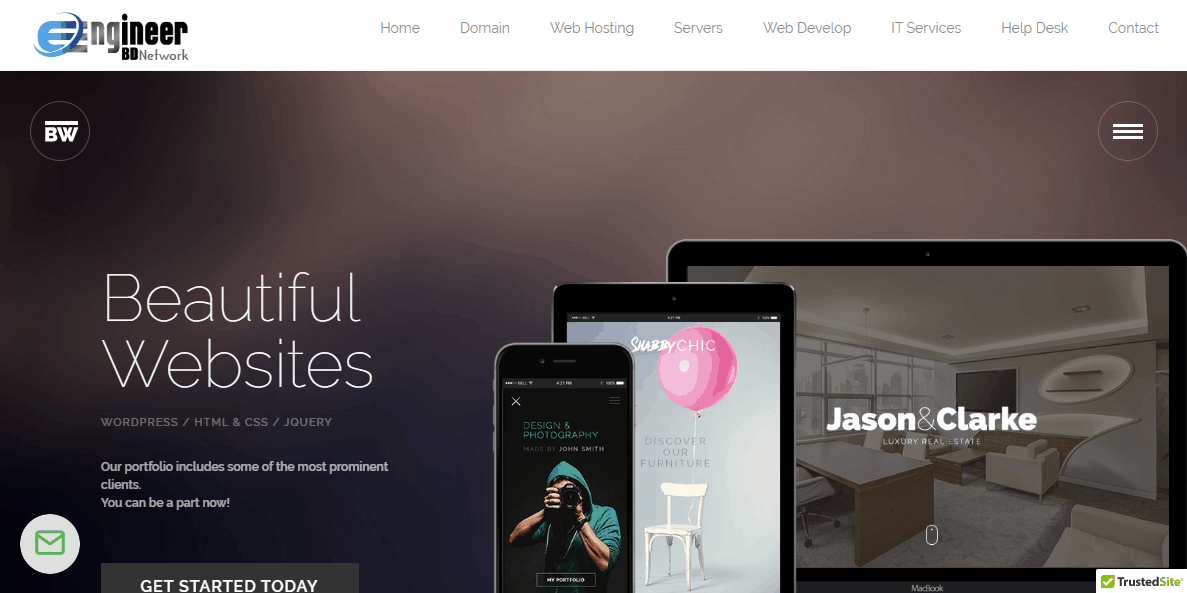 In business since 2009, Engineer BD Network offers many services, including web hosting, servers, and domain services. The company is located in Bangladesh and its servers are housed in data centers in the United States and Canada. Its website is available in English only.
Features and Ease of Use
Engineer BD offers two shared hosting categories: web hosting and advanced hosting. Web hosting has four plans and advanced hosting has three plans. These are some of the features of shared hosting with Engineer BD:
99.99% uptime guarantee
Automatic backups
100 or unlimited add-on domains
Anywhere from 500MB to 50GB disk space
Up to 1000GB bandwidth
Engineer BD provides DDoS protection on some of the plans. On these plans, you'll get 20Gbps DDoS protection, while on the other plans, you'll get none. Nevertheless, all customers get the standard server-level security features.
Despite the storage space allowance, the company can remove the files in a user's account if there are more than 300,000. Also, no single file can be more than 1GB, otherwise the company can "clean it out" as well. This applies to shared hosting.
Be aware that the automatic backups are taken on the first day of every month. However, if your account is bigger than 2GB, there is likely to not be an automatic backup created for your account. Nevertheless, you can generate your own backups whenever you want. The company's backups are stored for up to 30 days.
With regards to performance, there's solid state disks for every customer. It's known to work faster and last longer than HDDs and that does a lot for performance.
Pricing and Support
Engineer BD provides shared hosting at affordable rates, which are not as low as certain competitors. Additionally, some of our plans offer month-to-month payment options. Regrettably, a free domain is not included in our offerings.
Its services are activated instantly once you pay through Visa, MasterCard, PayPal, or bKash. The system is automatic. Customers can upgrade or downgrade their package at any time.
If you're looking to migrate from your current provider, handling it yourself can be a pain if you don't know how, and some vendors offer migration for an added fee. However, Engineer BD provides this service for free.
With this company, your risk can be reduced as it provides a 30-day money-back guarantee if you pay for a year.
Customer support is available through ticketing system, email, phone, and live chat. It has a knowledge base but the section doesn't provide much due to the few tutorials in there. In my experience, I also didn't get a response when I sent an email.