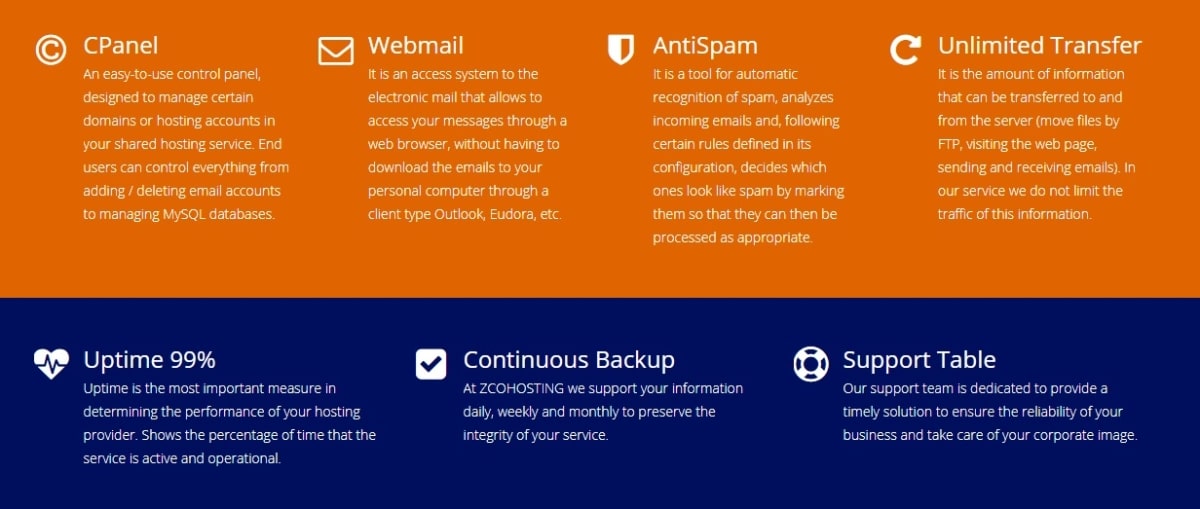 In business since 2003, Easy-Hébergement has carved a name for itself in France through its provision of shared hosting, cloud VDS, dedicated servers, and domain name registration. Its website is available in French only.
Over the years, its philosophy has always remained innovation, technical expertise, and quality of infrastructure and customer support. With this, it has introduced new services when necessary, such as Windows hosting. Its servers are hosted in two data centers in France.
Features and Ease of Use
Easy-Hébergement's hosting categories offer a mix of features and options which might be suitable for you, depending on your needs. Websites requiring high storage but without high traffic can go for the shared hosting plans, while bigger businesses with higher traffic and security needs are better suited to the cloud VDS or dedicated server plans.
Its shared servers work well for those who need lots of storage space. These are some of the features:
Free domain registration, on all but base plan
25, 50, or unlimited websites on one plan
Unlimited traffic
Easy-Hébergement offers unlimited email addresses on some plans and few on others. The five it provides on the first plan will work for a sole proprietor with one or two staff, but as you grow, you'll need to either move to another plan or buy email hosting. Also, beware of the 2GB limitation to email space per inbox. Companies in the creative industry will find this limiting.
Easy-Hébergement allows numerous FTP accounts on some of the plans and one on the base plan. The control panel that it provides is cPanel. Aside from managing your website files and email accounts, you can also use it to set up automated tasks such as updates, sending emails, backups, and more.
This web host supports Perl and multiple versions of PHP, but it doesn't support Python. Most web hosting companies support PHP on Linux shared hosting, so it's a downside not to have support for anything else. Also, be aware that if you want to use ASP.Net, you'll have to go for a physical or virtualized dedicated server because it doesn't offer Windows in shared environments.
Although the limit to programming languages might irk experienced developers, this web host makes sufficient provision for beginners and those looking to use a Content Management System (CMS) like WordPress. It provides a one-click installer that takes the stress and time out of setting up web applications.
Pricing and Support
Easy-Hébergement offers different pricing plans for different products. For the dedicated servers, you'll have to request a quote to fit your needs. As such, pricing varies based on the customer.
Shared hosting, though, is a complete steal. You'd hardly ever see that level of resources for that low of a price. It also provides special deals to make the price even lower. Subscription periods run from one month to 36 months. The shorter the better for lower risk, but if you're willing to go for a year, it will throw in a free domain as well, as long as you aren't on the lowest plan.
I did notice an issue with payment. It requires that you verify your phone number as a step, and that is restricted to some European countries only.
If you have any issues, you can reach out to the support agents through email. I did but didn't get any response.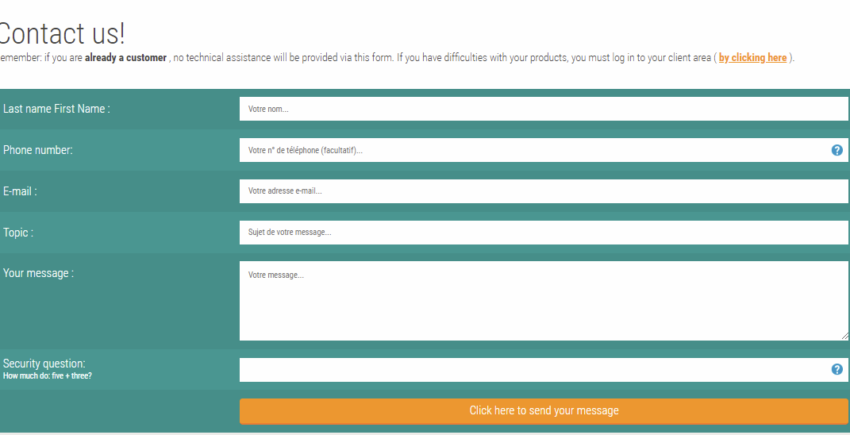 The FAQ and blog of this provider offer in-depth articles on managing CMSes, DNS redirection, and more.