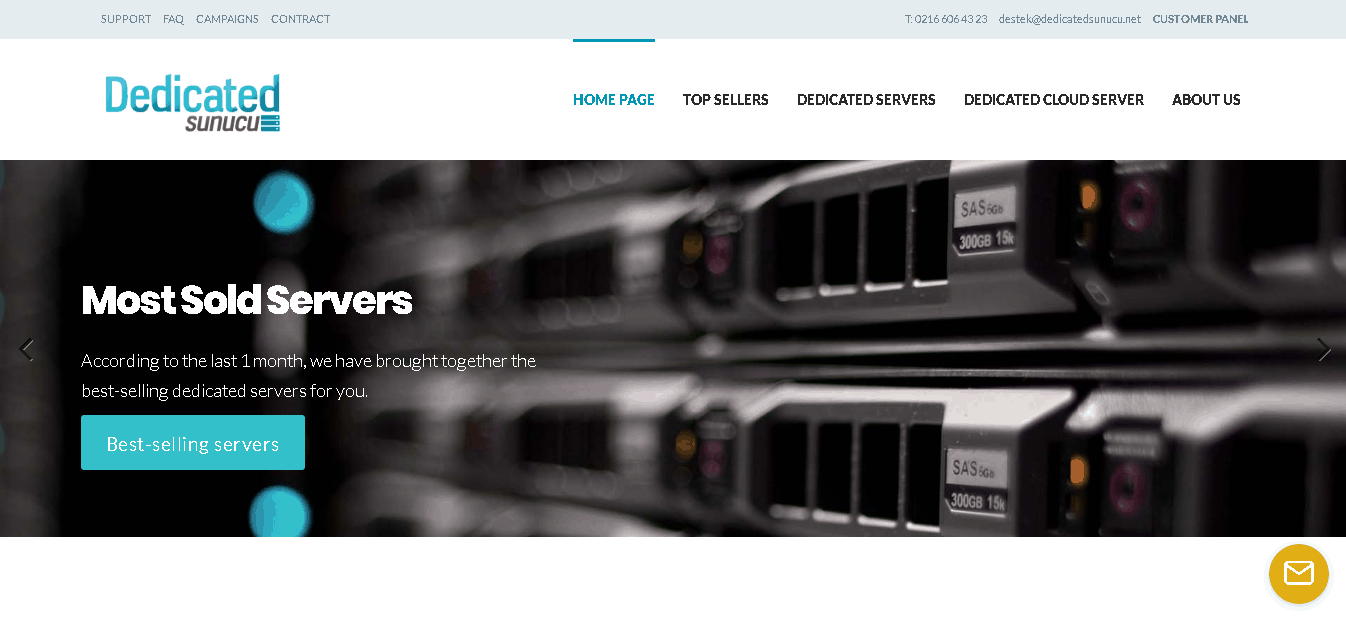 Founded in 1991, DedicatedSunucu offers servers, streaming services, online trading, hardware procurement, and internet and communication solutions. The company is based in Turkey with its servers located in a data center in Istanbul. Its website is available in Turkish only.
Features and Ease of Use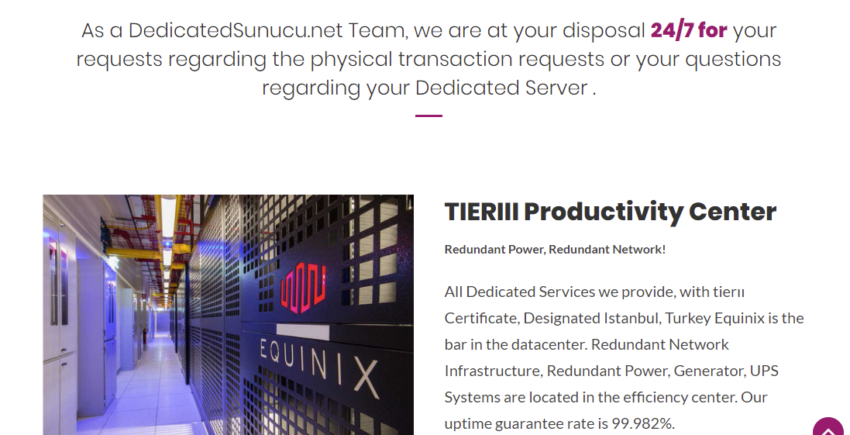 The vendor only offers dedicated servers. There are regular dedicated servers and cloud dedicated servers. These are some of DedicatedSunucu's offered features:
99.982% uptime guarantee
Either 100 Mbps or 300 Mbps Network
Anywhere from 40GB SSD to 960GB SSD
Go for the cloud servers if you don't need a full server or want to manage one. Also, they are suitable for E-commerce or software businesses that need between 2TB and 8TB traffic per month. The servers are on multiple storage servers that have SSD disks and servers with processors that connect with a 40Gbit port.
The dedicated servers aren't on a cluster of servers. What you pay for is in one server that you can work with from the root. The company provides SAS and SSD disks for dedicated servers.
DedicatedSunucu supports CentOS, Debian, Fedora, Ubuntu, and FreeBSD operating systems, all for free. It also supports Windows Server and Windows Server operating systems for which you'll pay its license fee.
Its data center works on redundant network infrastructure and power system with a generator and UPS systems ready to take over in cases of power failure.
One thing that you should note is the lack of beginner-friendly features from this company. Given the kind of hosting that it provides, beginners will find it extremely hard to navigate the root of their server and OS to do anything. The process of OS installation to management can be done by experienced people only.
Small businesses or anyone looking for hosting for a startup or a business website with little to no traffic that needs a simple solution will have to look elsewhere. DedicatedSunucu doesn't provide shared hosting and Virtual Private Servers (VPS).
Pricing and Support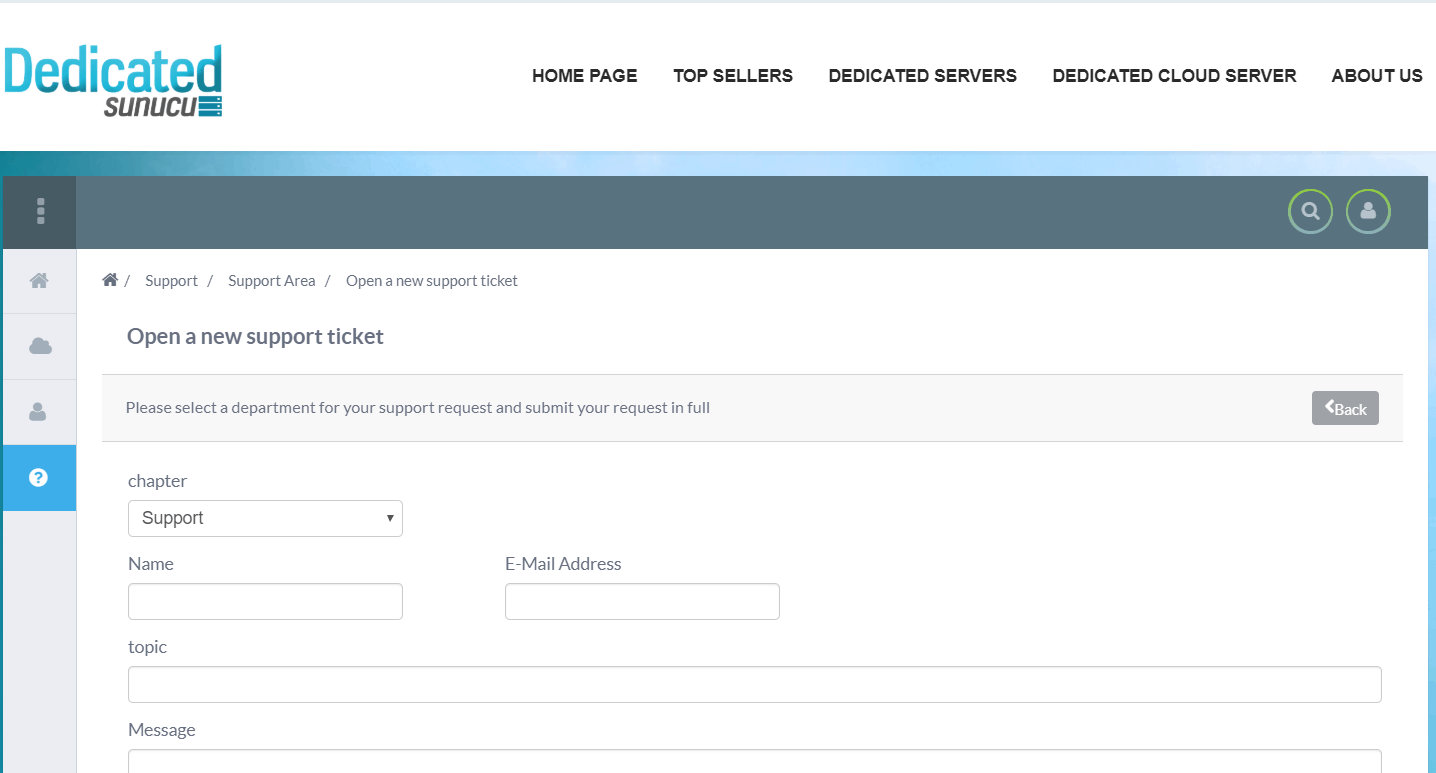 DedicatedSunucu offers low prices for dedicated servers and cloud servers. The prices are lower than what many of its competitors offer for similar dedicated and cloud servers. Also, in the case of component failure such as a storage drive, the defective part will be replaced for free.
Its prices are in Turkish Lira and you can pay for one month, three months, six months, and one year at a time. During the checkout process, you can choose your preferred operating system, control panel, and add-ons like DDoS protection and backup space.
Please note that the company does not offer refunds or money-back guarantees on its servers. It may be wiser to opt for a one-month payment initially before committing to a year.
Customer support is available through email, live chat, support ticket, and phone. I tried the ticketing option but my ticket was closed without a reply.