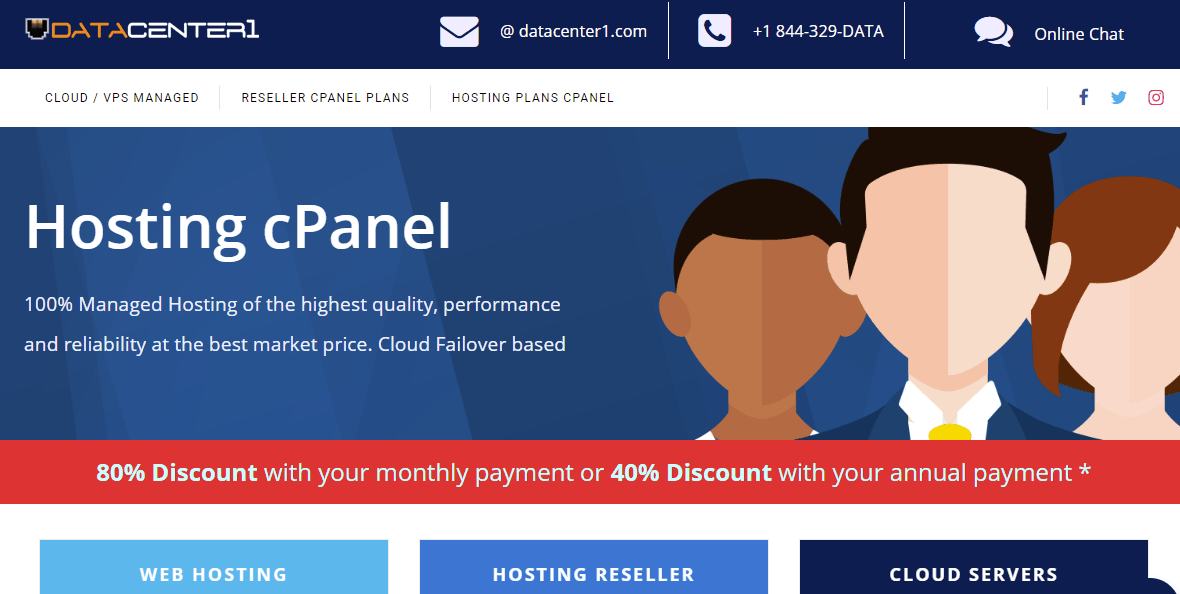 In business for over 15 years, Datacenter1 is a web hosting company that serves small to large businesses with hosting, Virtual Private Servers, and reseller hosting. It has served international organizations, schools, media, government institutions, and companies in over 32 countries, mostly Spanish speaking. Its website is available in Spanish only. Datacenter1 has servers located in the United States.
Features and Ease of Use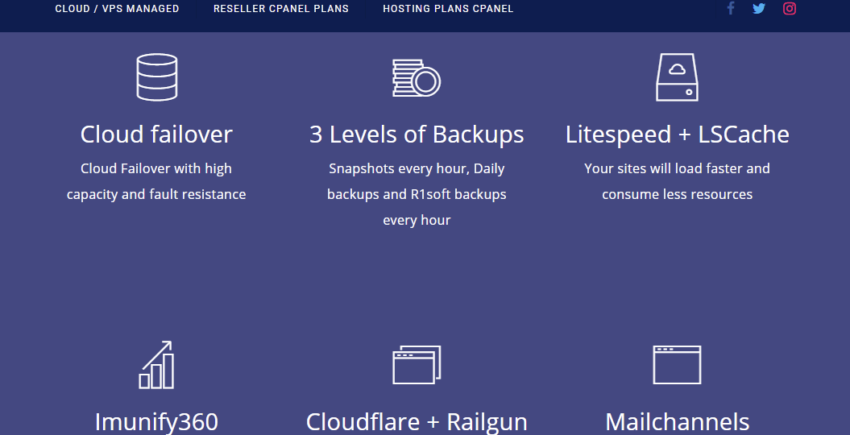 Datacenter1 offers hosting that works for both simple websites and those that require lots of processing power. These are some of its features:
100% uptime SLA
Daily automatic backups
Unlimited domains
Free SSL certificate
Up to 8GB RAM
Between 10GB to 80GB storage
Datacenter1 offers eight plans that go from 1GB RAM to 8GB RAM, one core to eight cores, and unlimited transfer. Each customer gets these resources as semi-dedicated rather than being shared among all the customers on the server. It's a shared semi-dedicated server.
The company enhances the shared hosting experience with SSD storage. It uses CloudLinux as well to ensure that all customers stay in their limit within their light-weight virtualized systems.This improves security and fair use of resources.
That's not all, as Datacenter1 strives to provide high performance. As a result, it use Litespeed web server and LSCache. This is a turbo speed solution because Litespeed web server is currently the fastest on the market and with LSCache, the caching system you have works with the web server – way better than most caching plugins that don't. Plus, it works well for WordPress, Joomla!, and many other applications.
Great hosting features are not complete without some sort of data/component redundancy in place. There's failover so that if a component isn't working, your website is still online and being served by the fail-safe backup. For security, there's DDoS protection, Patchman (to detect and fix vulnerabilities and malware), and Imunify360.
Datacenter1 is beginner-friendly, as well. The control panel (cPanel) is easy to use, there's an application installer, and there's Sitepad website builder available to its customers. The vendor supports experienced users, as well; they can choose their PHP version and modules, and customize the php.ini. Also, it allows SSH access and supports GIT, Node.js, Ruby on Rails, Python, and Perl.
Pricing and Support
Datacenter1 offers reasonable and fair prices for the features it provides. Our customers will enjoy numerous benefits, ranging from top-notch security tools to performance acceleration features. Additionally, we provide free unlimited SSL certificates for all domains on your account, and these SSL certificates will auto-renew for your convenience.
The company offers two subscription periods: one month and one year. There are discounted prices on both for first time customers, and the renewal prices aren't expensive. If you wish to migrate and don't know how to transfer your files, the company will do it for you; whether or not you will pay for this service depends on whether you're already using cPanel or not.
You can pay with either credit/debit card or PayPal funds. Datacenter1 provides a 30-day money back guarantee and compensation on downtime when uptime is less than 100%.
Customer support is available through phone, email, and ticketing system. I sent an email but never got a response.