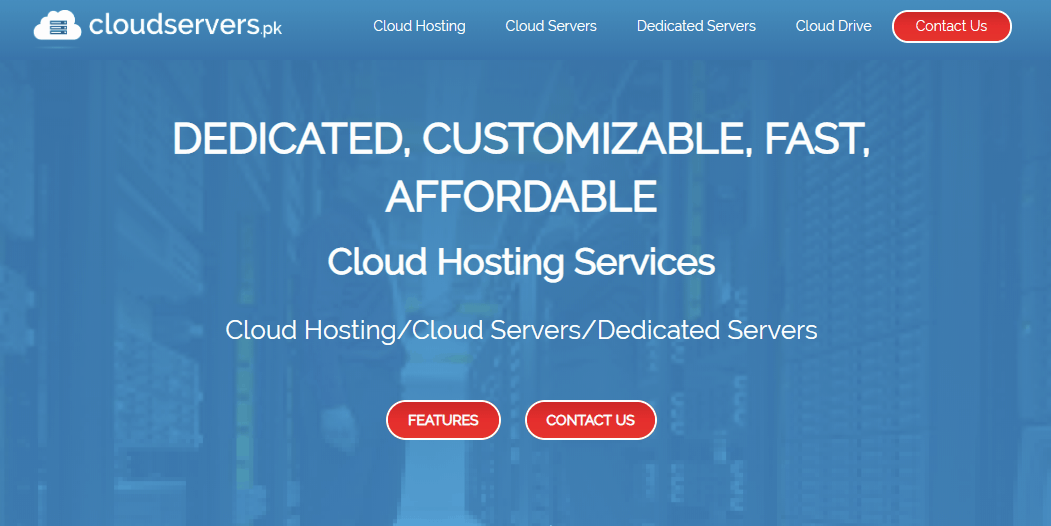 You won't find your typical shared web hosting offers with this vendor. Cloud Servers is a Pakistan based web hosting company that offers cloud hosting, cloud servers, cloud drives, and dedicated servers.
Its servers are located in Islamabad, Pakistan, and the United States. Its website is available in English only.
Features and Ease of Use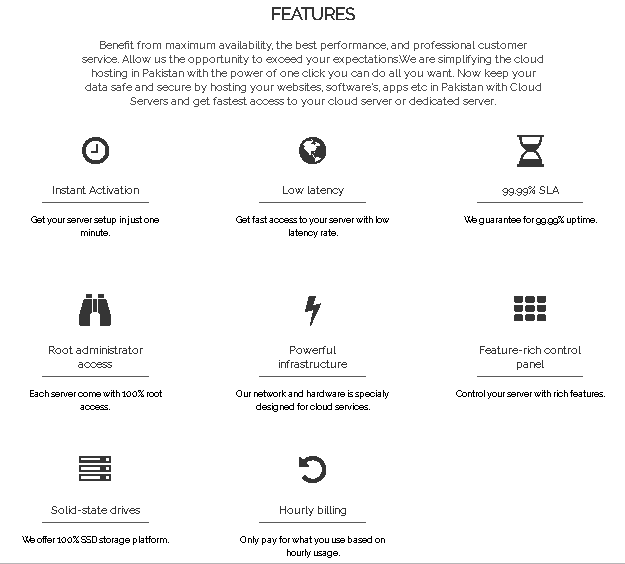 Cloud Servers offers solutions for individuals and businesses of all sizes. Developers, agencies, and other experienced individuals will appreciate the management features on offer. Beginners will have to look elsewhere if they don't want to struggle with managing hosting accounts due to the lack of installers and website builders from this web host.
For the sake of this review, I'll be focusing on cloud hosting. It's offered in two categories of six plans where you get to choose based on the location of the server and features that you want.
Customers on any of the plans get the following:
99.99% uptime SLA
Daily and weekly automatic backups
Nine or unlimited add-on domains
Anywhere from 10GB to unlimited bandwidth
The vendor provides a good security suite that includes DDoS protection and automatic backups.
Cloud Servers offers Solid-state drives (SSD) to enhance performance and speed; it's been proven that SSD is faster at operations and more reliable. It also provides low latency, which is the amount of time it takes for you to send a message to the server.
Although the disk space is offered in plans that fit most websites, the RAM might not be enough depending on the plan you're on. For example, 512MB RAM can run a medium website with ease, but if you run a more complicated website, have lots of website visitors, or are using a control panel, and custom configurations that cut in, that wouldn't do.
For management, it offers cPanel or Plesk which are easy to use, and not hard to get used to if you're not familiar with them.
Pricing and Support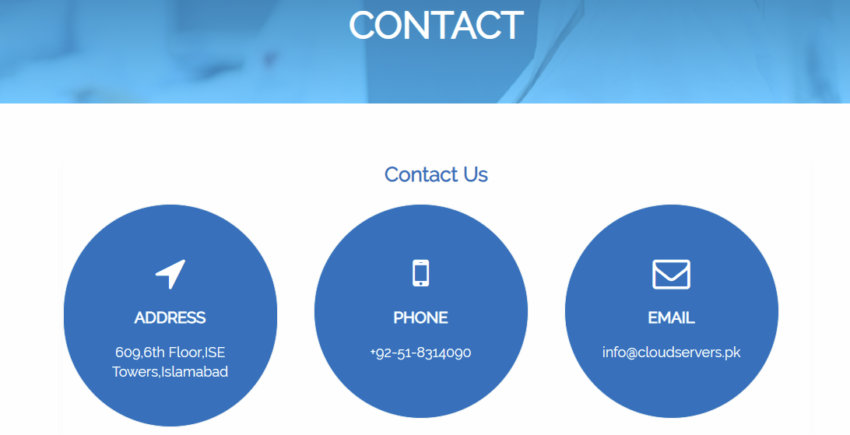 Cloud Servers offers pricing based on not only features, but also location. In general, the prices for cloud hosting would be categorized as low cost, especially for the features on offer. You'll pay less if you choose a U.S. plan with a server located in the U.S.
There's no free trial, but there is mention of hourly billing, which means you only pay for what you use based on hourly usage, but this isn't a general thing for all plans. Otherwise, you're left with the option of a 12-month subscription.
The prices of cloud servers, dedicated servers, and cloud drives are more in line with what other hosting companies offer for similar features. You can pay using bank transfer, Skrill, PayPal, Visa, MasterCard, Mobicash, and a few other options. Within 54 seconds of payment confirmation, your server will be ready.
The web host guarantees 24/7 support through a phone call, email, and online ticket. I sent an email but never received a reply. The company doesn't have a knowledge base either, which leaves customers with no avenue of support.