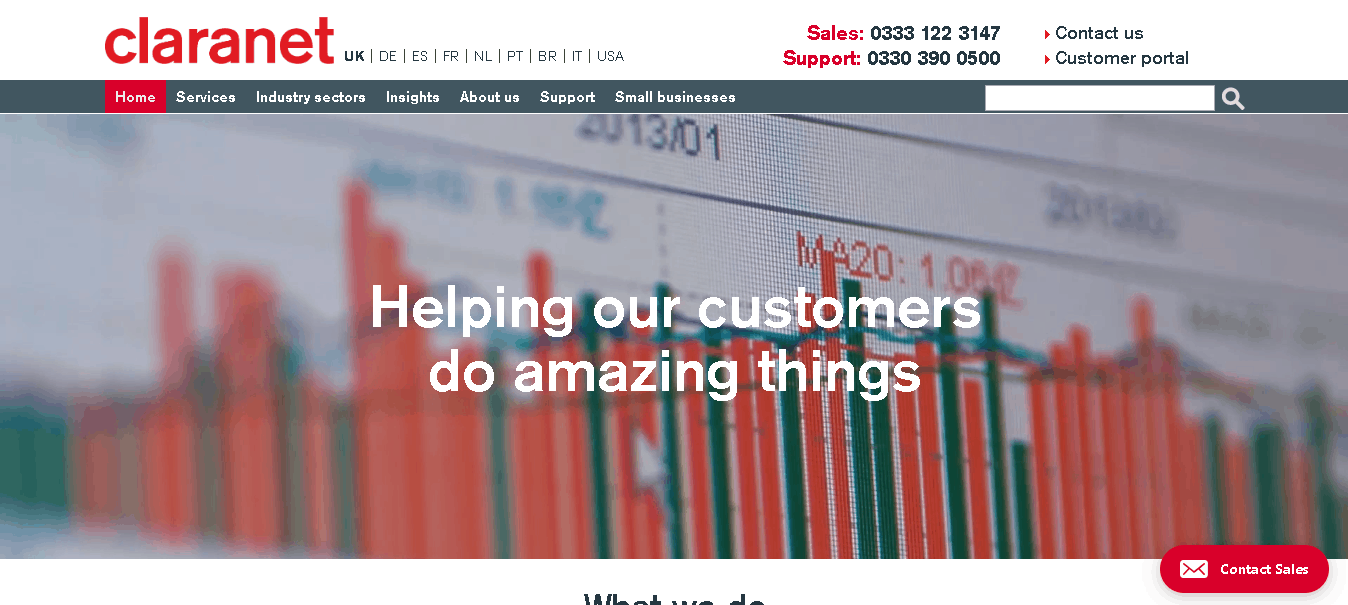 Claranet has been providing enterprise level internet services since 1996,
currently with more than 6,500 customers, across two continents and eight countries. The website is available in an English, German, Italian, French, Dutch, Portuguese, and Spanish versions.
Features and Ease of Use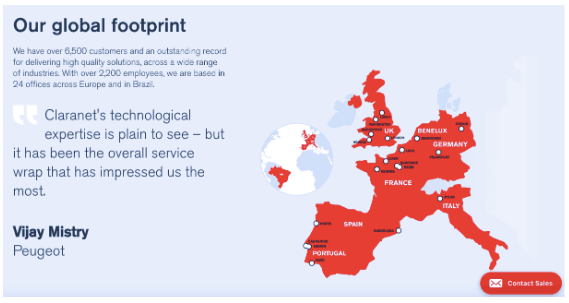 Claranet sells managed hosting, managed networks, and cloud services for enterprises. The core features of its managed hosting plans include:
A range of availability and performance SLAs, dependent upon the solution and specific requirements

Backup services included in the plans

Choice of data center locations dependent on your customer base

Tailor made packages designed to meet your business needs

Claranet will install and configure your hosting solution

24/7 management and monitoring of your service
Claranet is a large European provider with servers located in 43 data centers. As well as being ISO 27001 certified, Claranet has many industry accreditations such as AWS Premier Consulting Partner, Microsoft Partner – Gold Hosting, Google Cloud Premier Partner, and so on. Claranet is clearly a premium host, with a good reputation.
Claranet provide a range of hosting services and claim to build the right solution for your business, whether that's colocation services, a Europe-wide multi tenant cloud platform (a fully self service automated platform), or more traditional managed hosting services from advanced shared platform (allows for a cheaper service, but with the added benefit of a managed plan).
You can choose how hands-on you'd like Claranet to be. The team can manage up to the operating system only or beyond into management of your application e.g monitoring and controlling the application or helping to deploy code between different environments in your application. Basically, <Claranet, if you want them to, become an extension of your IT team, with 24/7 support.
There isn't an uptime guarantee or average advertised on the website, however, dependent on the solution and your requirements, Claranet will build a bespoke SLA for availability and performance.
Pricing and Support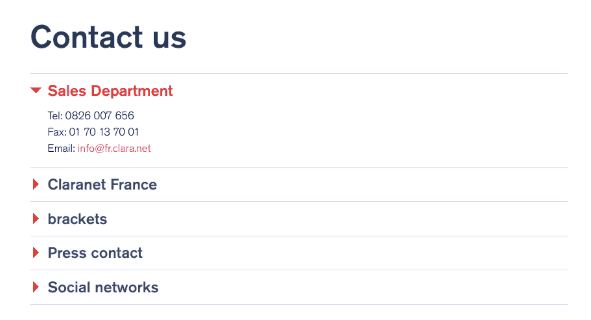 The prices are not advertised on the website, nor can you purchase online. However, this is normal for a premium managed hosting solution as there isn't a one size fits all approach. These are premium level hosting plans specifically for enterprise level clients, and I assume, with premium prices.
Claranet proudly advertises 24/7 customer service and has won many awards for its service e.g. UK Customer Satisfaction Awards 2014 – Finalist. You can contact them by phone or email, and for troubleshooting, there are several help documents and a substantial manual. My experience is slightly different, unfortunately. I sent an email during the daytime and did not receive a response despite waiting 24 hours.