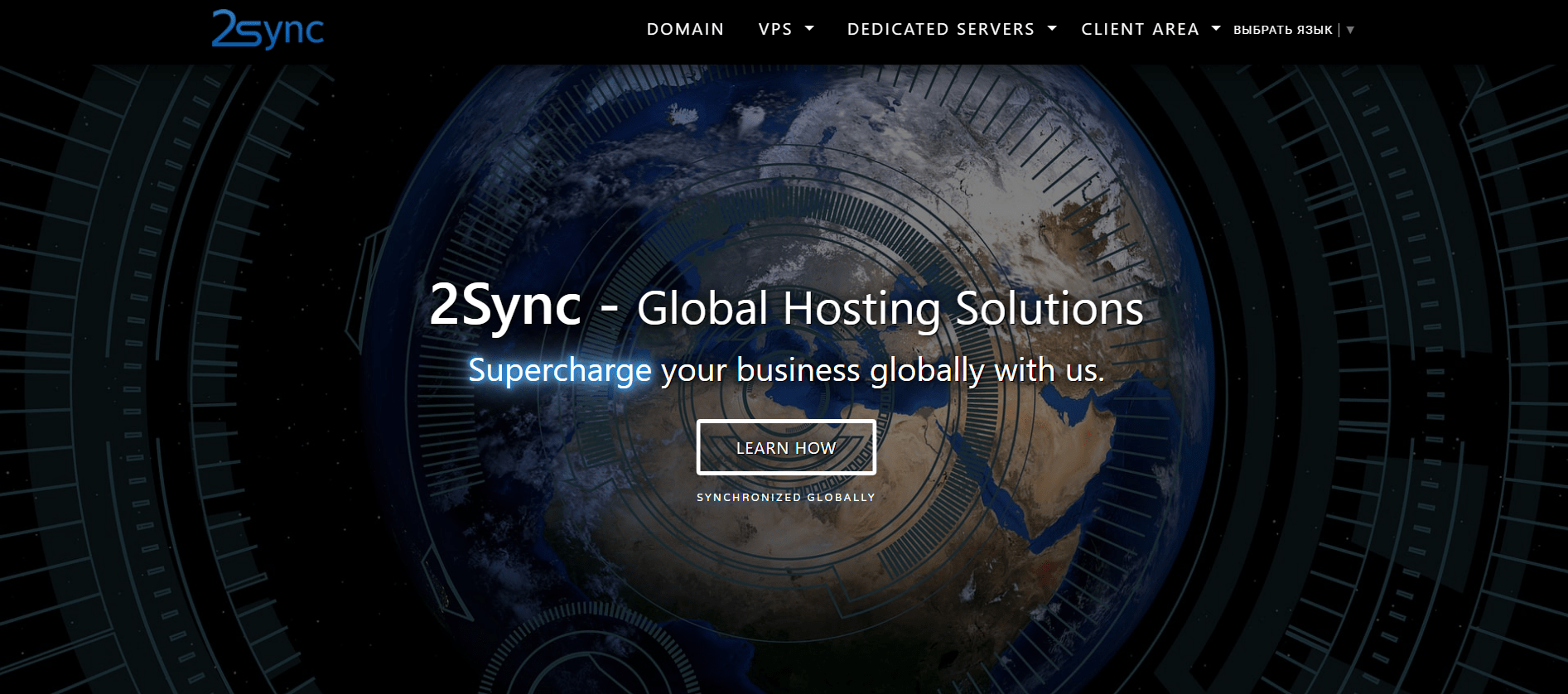 To compare the best web hosts, we hosted the same WordPress website on each one and tested performance, customer service, and value for money.
Check out the results here.
Founded in 2014, 2Sync is an Indian website hosting provider specializing in VPS and dedicated server solutions. The data centers they use are housed in the following countries: India, South Korea, Japan, Taiwan, Hong Kong, Panama, Lithuania, Poland, Serbia, Turkey, Ukraine, Israel, and Saudi Arabia. Though they're new to the hosting scene, they now have over 2000 clients worldwide with over 500 servers deployed. Their offering is truly global and their website is provided in 104 languages, from English to Zulu.
Features and Ease of Use
2Sync focuses on providing VPS hosting, dedicated servers, and domain registration services. Their servers are located in many different countries worldwide, so customers can pick the most suitable option for their needs. They don't currently provide shared hosting.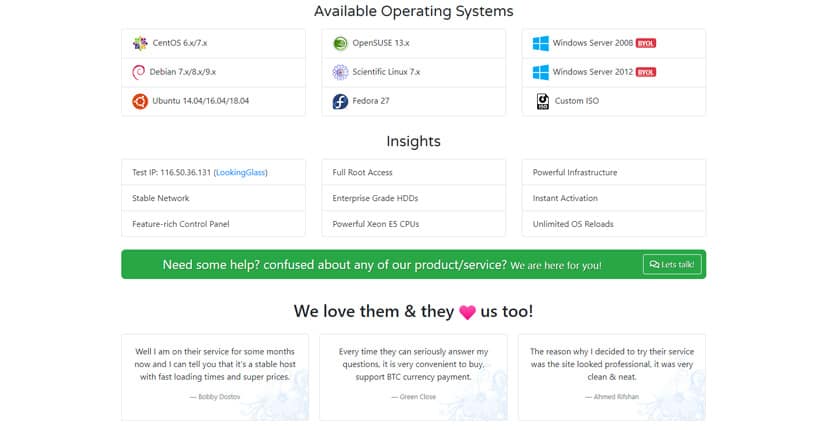 Each server location comes with its own features, inclusions and exclusions. However, all plans appear to have several consistent features, such as:
Choice of operating system
Feature-rich control panels
Powerful infrastructure
Instant activation
Full root access
Unlimited OS reloads
The most obvious benefit of 2Sync is their colossal worldwide provision. Not only do they provide servers in numerous locations, but their website is translated into every language imaginable.
What also impressed me was their dedication to providing servers in locations that may be missed by bigger players. Unfortunately, after more research, it soon became clearer not every location listed on their website had available stock.
Another slight downside of 2Sync is that they're not currently selling shared hosting. For many users who simply want a basic website, shared hosting is more than sufficient. However, this may be a service that 2Sync will reintroduce in the future, as their website notes that they have only temporarily stopped shared hosting.
By far the biggest disappointment, however, is that 2Sync doesn't offer any uptime guarantees or SLAs on their enterprise-grade hosting solutions. Considering that they're marketing themselves as a premium web hosting provider, this is surprising — and likely attributable to the fact that none of the data centers they offer their solutions from are wholly owned and operated by them.
The good news is that setting up is a breeze and you can do it all through their website. Moreover, their admin interface is user-friendly, enabling you to effortlessly customize your plan.
Pricing and Support
2Sync's prices are high when compared to other Indian providers and also larger international brands. However, they do offer flexible payment terms, which is definitely advantageous.
For the most part, 2Sync doesn't offer any discounts for longer contracts: the monthly price is the same whether you're signing up for a month or a year. You can select from monthly, quarterly, semi-annual, or annual billing periods. They don't offer a free trial or free plan, but this is to be expected of VPS and dedicated server hosting.
I was initially excited when I saw their customer support options as they offer several ways to get in touch. You can reach them via Skype, email, phone, Telegram, and live chat. However, after sending them a message on Skype, I didn't get a response. The same was true of their live chat even when they indicated they were online, which was very disappointing. They don't clearly advertise the timings their support is available, which is a bit off-putting in the event that I have any issues with my hosting. What's more, their FAQ section was empty, so I couldn't find any answers on their website without their assistance.