I found the Leadpages menus easy to navigate and well labeled. The content blocks were easy to add, move, and customize, and my landing page came out looking far more professional than I had expected!
Leadpages has a huge range of customizable, mobile-responsive templates to choose between, as well as offering built-in conversion guidance as you build your page.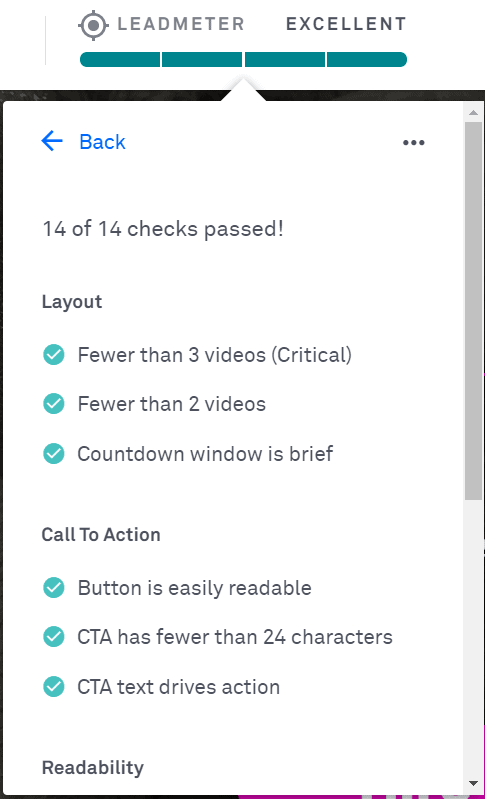 The dashboard is only available in English, and there is a free 14-day trial available, but you will have to hand over your credit card details in order to sign up for it. If you want to see which other landing page builders are available before you decide which one is best for you, then you can click here for our top recommended landing page builders for 2023.
Features and Ease of Use
Leadpages key features include:
Templates. Leadpages offers over 200 professional looking templates organized into 10 different categories. One of the great features is the ability to sort and filter through the templates based on conversion rates, making it easy to select the most effective landing page for your campaign, within each category.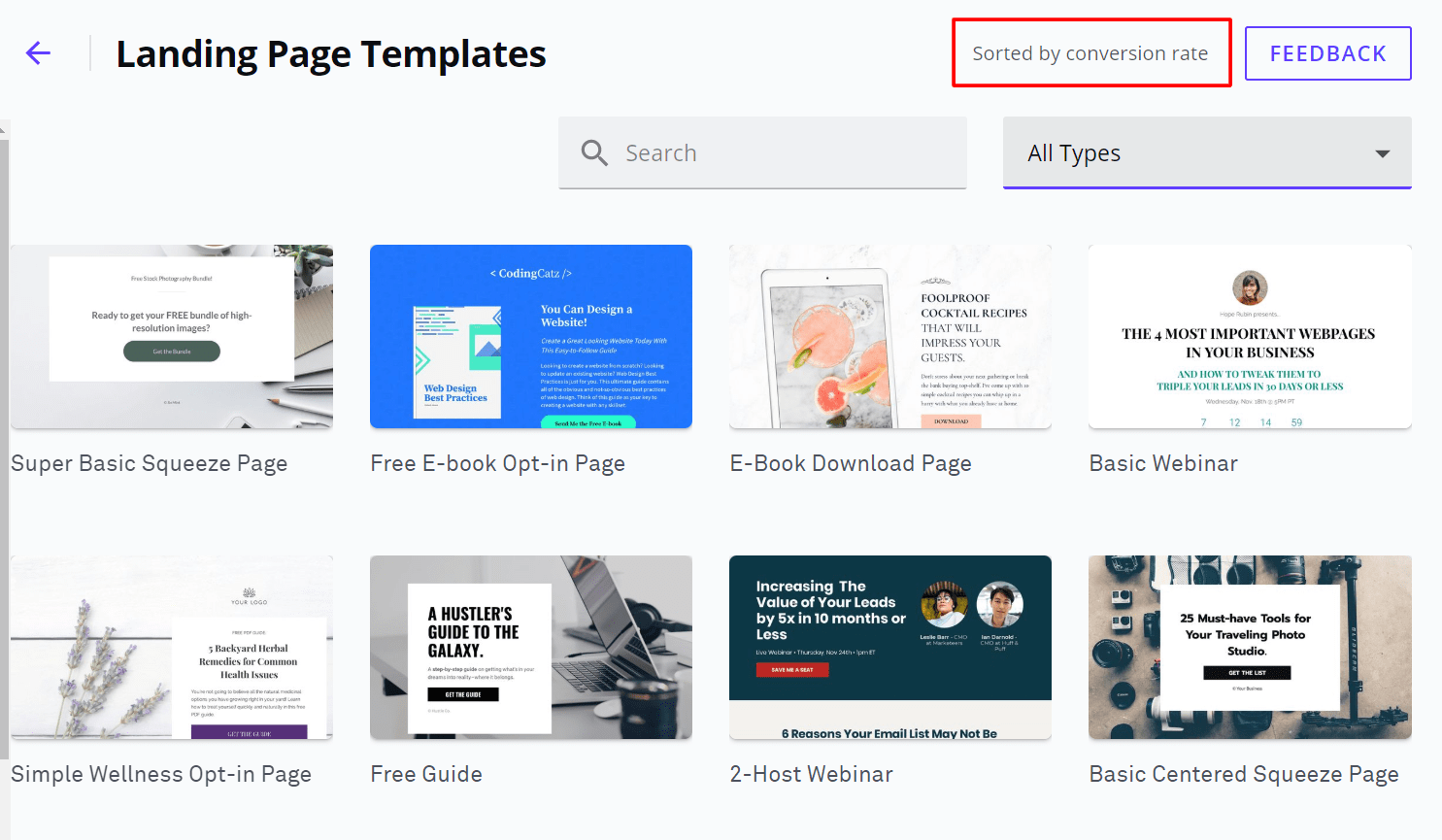 Drag-and-drop editor. The editor is user-friendly and you don't need any prior coding experience to build a landing page.. There is a large range of different types of content blocks available, which you can select and drag from the "section type" category on the side menu. You can then edit the text, add images and videos, and customize the design by selecting colors, fonts and spacing. Unfortunately Leadpages only offers a few generic fonts and you cannot upload a customized font, which will make it harder to align the landing page with your existing branding style, if you have one.
Integrations. Leadpages offers a HUGE number of integrations so that you can easily connect to your favorite marketing tools like MailChimp and Salesforce. If you want to add people to your Google Ad customer lists, or collect new leads and send them to your Slack channel, then it couldn't be simpler.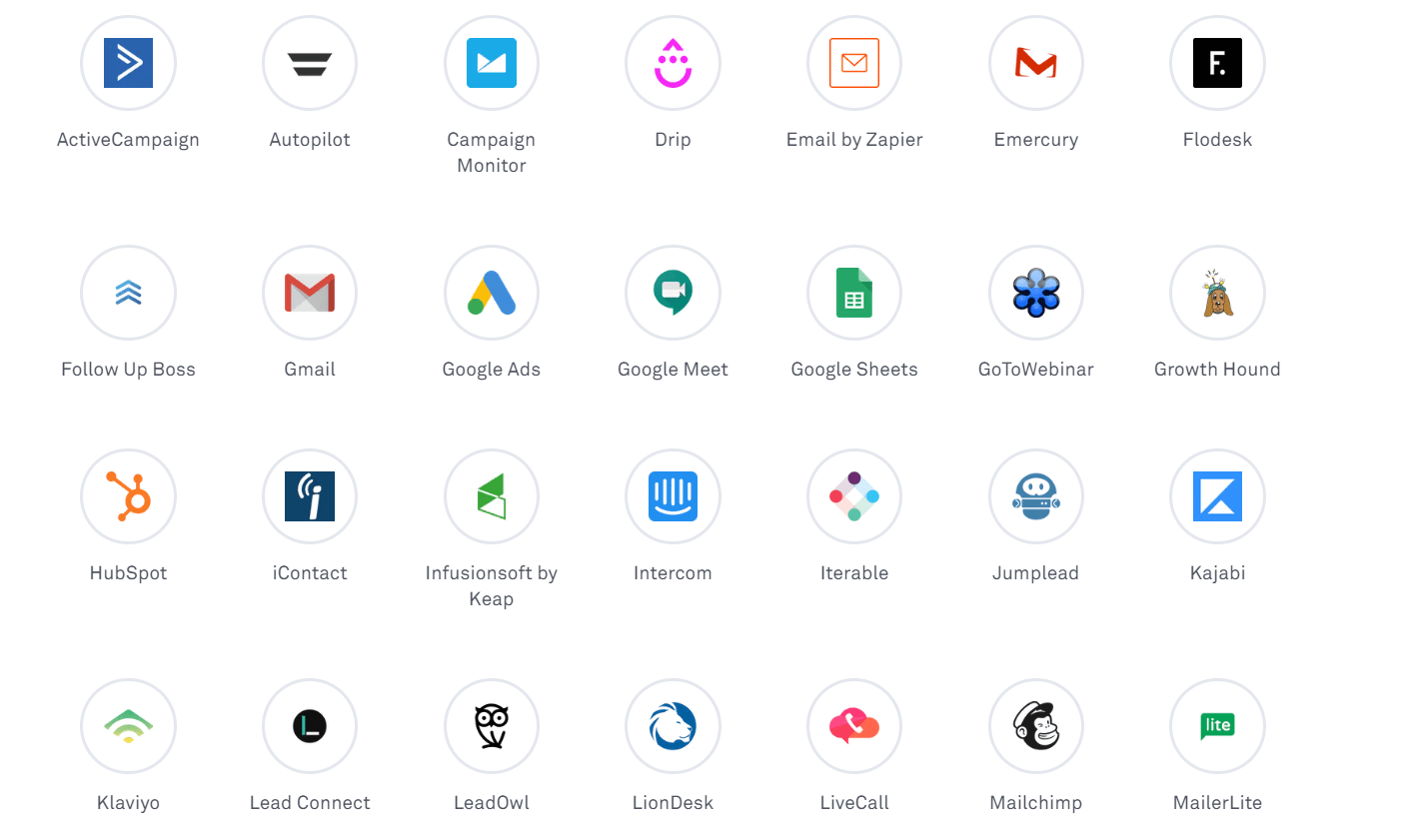 Analytics. Leadpages automatically tracks all the data for you, and gives detailed insights into the performance of your landing page. On top of that, it's really simple to add a third-party tracking code (such as Google Analytics) if you want a more centralized view of your KPIs. Another feature which really impressed me was the ability to A/B split test different variations of each landing page so that you can see which layout, and which content, performs better.
Pricing and Support
Pricing. As I previously mentioned, Leadpages offers a 14-day free trial and you will have to provide credit card details in order to sign up and begin. After the free trial ends, you can select between three different reasonably priced monthly plans. While Unbounce and Instapage are both more expensive than Leadpages, they justify that price by offering far more features and functionalities, like heat mapping, which you can also test out with their 14-day free trials
Support. Leadpages provides extensive customer support through a help center replete with articles, tutorials, and videos. If the answer you're seeking isn't found within this wealth of information, rest assured that email support is at your disposal. As depicted in the screenshot below, the email support team furnished me with a comprehensive and amicable response in a mere 48 hours. Furthermore, a follow-up message was sent 24 hours subsequent to the initial response to ensure the clarity of the provided instructions.