Campaigner at a Glance
Good, but I Can See Room for Improvement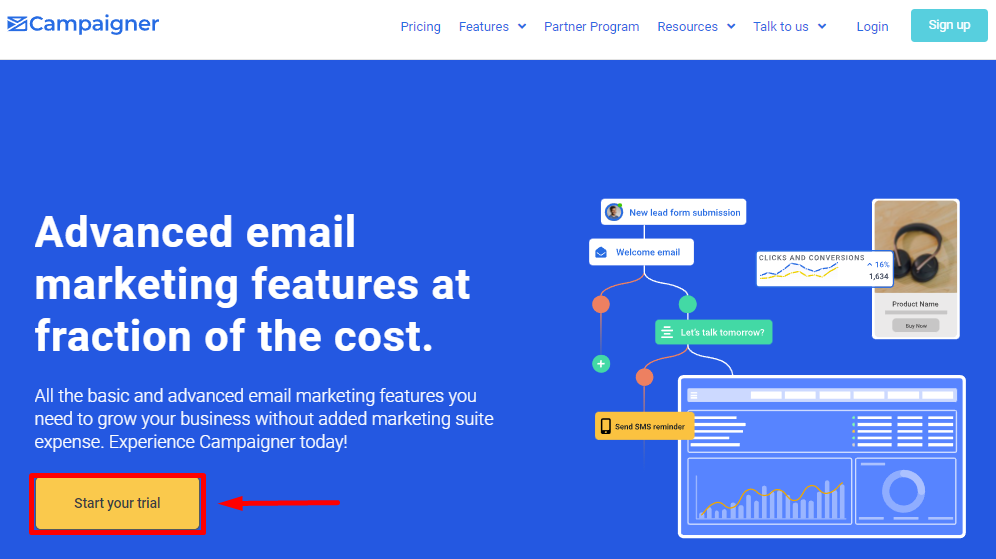 Campaigner charges almost as much as the top EMS out there – but, it doesn't really deliver on its promises. It does offer some pretty powerful tools (like analytics and automation workflows) – but other important features are not quite what I was hoping for.
First up, it took me more than 5 days to access my Campaigner account after I'd signed up for the trial. So, not the best start.
Despite that, my first impression of the platform's features was actually very positive. I liked the templates, and the email builder felt intuitive. Creating lists, segmenting audiences, and personalizing my messages was pretty easy – even if the interface felt a bit outdated.
The analytics suite is also quite powerful, allowing you to generate detailed reports based on a number of statistics.
But the pricing model is really confusing, which won't suit beginner marketers and marketers with smaller lists..