speed and simplicity
. But even though both builders let you create good-looking and fully functioning websites without previous technical knowledge, there are some important differences. Zyro's main strong points are its
larger selection of templates, AI tools, and lack of transaction fees for online stores
. On the other hand, Weebly has a
free plan
, and thanks to its integration with Square, a
more
robust App Center
. If you're in a hurry, I recommend you
explore Zyro's best deals
. Otherwise, read on to find out which platform works better for you.
Templates
Both Builders Have Great Designs, but Zyro Has A Bigger Template Gallery
Zyro has
over 118 templates
, all of which are quite pretty. They're organized into nine categories, including E-commerce, Restaurants, Blog, and Photography.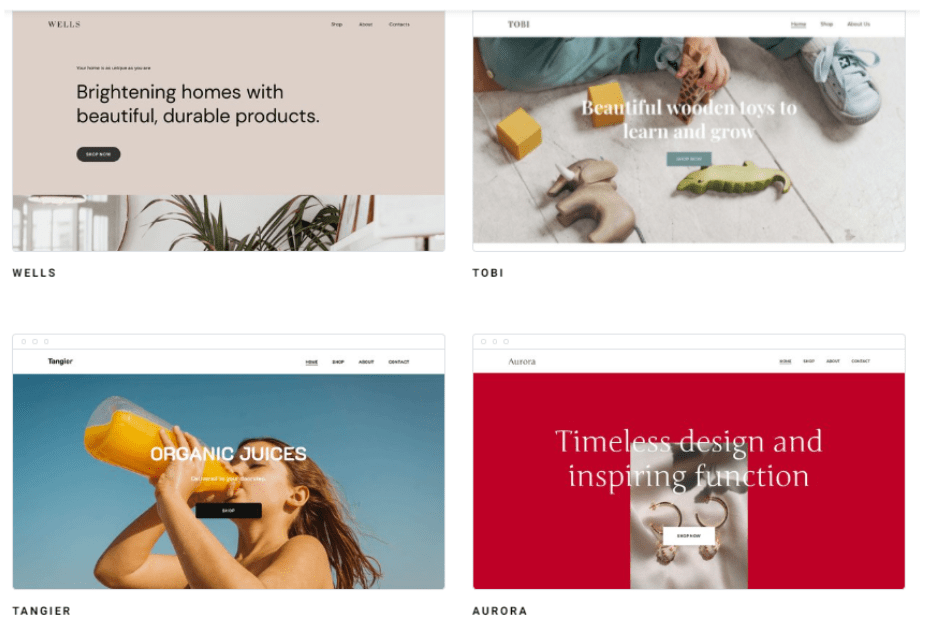 You can customize the overall color scheme of your site, fonts, and layouts. And although
you can't switch between templates
, you can duplicate your content and transfer it to another template if you change your mind. Weebly has
half as many themes as Zyro
(around 50)
, and they're spread across just six categories. However, you also have the option to purchase a theme from a third-party platform like
ThemeForest
.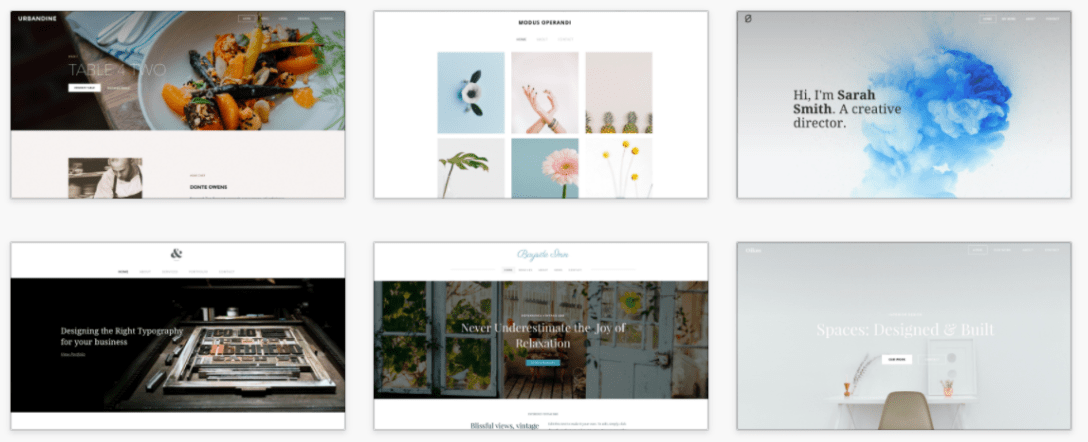 All themes are mobile responsive and you can switch between them without losing the existing content
. Still, if you're on a tight budget, Zyro gives you more options for less money.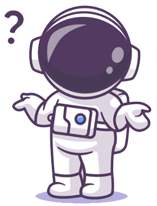 Short on time?
Take this one-minute quiz to learn which website builders are best for your project.
Ease of Use/Features
Both Website Builders Are Super Intuitive, but Weebly Has Two Different Editors
Zyro is quite easy to use even if you're a beginner – it has a
 drag-and-drop editor with a grid-based layout
, which makes every site element snap right into place. You can re-order sections, customize forms, add image slideshows, and more.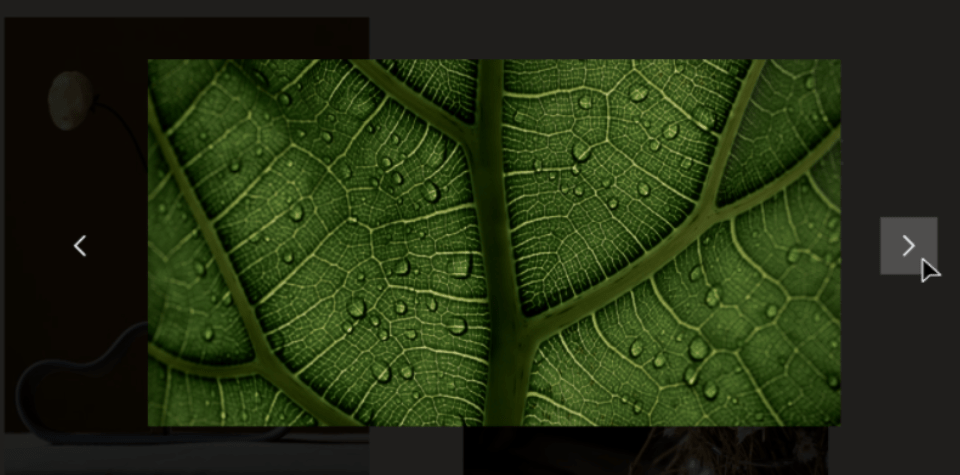 Weebly lets you choose between its classic editor and a new e-commerce editor
, depending on the type of site you want to create. However,
you can build an online store with both
, so it all comes down to which one you prefer.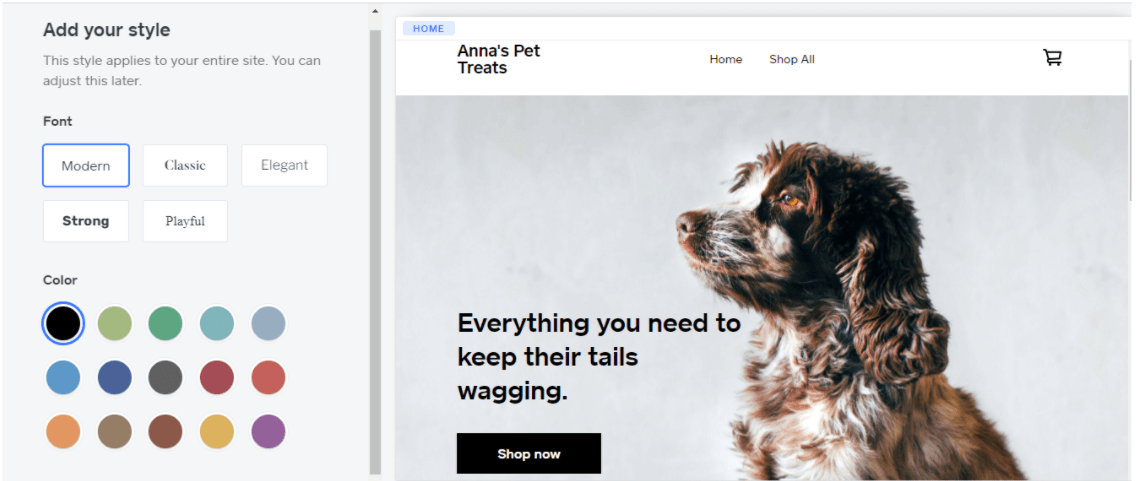 The classic editor lets you customize a layout using
content blocks
 – you add text, images, forms, and other features by dragging and dropping them onto the page. Each content block has its own menu that allows you to modify colors, fonts, alignment, and more. With the e-commerce editor, you choose between various
pre-defined layouts
. You customize these by toggling on and off elements like images and buttons, which is easier for me. That said, both Zyro and Weebly are very easy to use, so they're both a safe bet if you haven't done much site building before.
E-Commerce
With Zyro, you can create an online store in minutes, but you'll need to subscribe to the
eCommerce plan
 or higher. You can easily add products and set up tax and shipping parameters. Also, your dashboard has all the tools you need for managing inventory and orders, creating marketing campaigns, and more. You can choose from various payment gateways, and if you subscribe to the eCommerce Plus plan, you can
set up your store in multiple languages and sell on various channels, including Facebook, Instagram, and Amazon
. With Weebly's e-commerce editor, adding products and product variants is also a straightforward process. You can even add
gifs and 360-degree images
 in addition to standard pics to offer more info about the product.

Like with Zyro,
you can manage everything from your dashboard
. Some neat features include selling gift cards, customizing email templates, and adding product reviews. In addition to Square, you can also choose
PayPal or Stripe as payment processors
, which is really convenient since Square is only available in the United States, Canada, the United Kingdom, Australia, and Japan. Overall, Weebly's integration with Square makes it a better choice for large businesses (if you're located in one of the above countries), while Zyro is an effective solution for smaller online stores.
SEO Tools
Zyro has a strong set of SEO features, such as the
AI Heatmap
, which makes predictions about how visitors will navigate your site. Based on these predictions, you can tweak your site's layout to get more conversions. Also, the
AI writing tool generates SEO-optimized content
 with the right number of keywords to help you drive traffic to your site.
Weebly's SEO suite is pretty standard
 – it lets you modify title tags, meta descriptions, and page permalinks, but it doesn't have a lot of advanced tools.
Apps and Integrations
Zyro's Integrations Can't Match Hundreds of Weebly's Apps
This is one area where Zyro falls off. Although it's constantly improving,
it still integrates with only five third-party apps
 – Facebook Pixel, Messenger Live Chat, Hotjar, Google Analytics, and Google Tag Manager. What Zyro does have is a
 unique
set of AI business tools
 – its Logo Maker, Business Name Generator, and Slogan Generator – all of which make branding a lot easier. Weebly, on the other hand, has an extensive App Center, with
over 350 apps
 for social media, marketing, e-commerce, and more.
You can access the App Center directly from the classic editor
.

With the e-commerce editor, some app functions (like social media feeds), are built-in, but for everything else, you'll use the
Square App Marketplace
. Although
this
requires creating a Square account in addition to the Weebly one
, it'll be worth your while – Square has an even bigger selection of apps, including everything from marketing to health insurance.
Pricing and Plans
Both Builders Are Quite Affordable; Weebly Has a Free Plan, but It's Limited
Zyro has four paid plans:
Basic, Unleashed, eCommerce, and eCommerce Plus
. There's no free plan, but you do get a
30-day money-back guarantee
. The Basic plan offers 3 GB bandwidth, 1 GB storage, and the option to connect your own domain. Higher-tiered plans come with unlimited bandwidth and storage, as well as advanced marketing and e-commerce features.
Weebly has
a free plan
 and four paid subscriptions:
Connect, Pro, Business, and Business Plus
. Weebly's free plan has its limitations, as you only get 500 MB of storage and you have to use Weebly's domain. Paid plans let you add a custom domain and offer advanced e-commerce features, like shipping discounts and in-store pickup.
It's also important to note that
Weebly doesn't charge transaction fees on Business and Business Plus Plans
. Curious how these two site builders compare side-by-side? Take a look at the table below:
| | | | | |
| --- | --- | --- | --- | --- |
| | Zyro Unleashed | Weebly Pro | Zyro eCommerce | Weebly Business |
| Free domain for one year | ✔ | ✔ | ✔ | ✔ |
| SSL certificate | ✔ | ✔ | ✔ | ✔ |
| Storage | Unlimited | Unlimited | Unlimited | Unlimited |
| SEO | ✔ | ✔ | ✔ | ✔ |
| Number of products you can sell | 0 | 25 | 100 | Unlimited |
| 24/7 customer support | ✔ | ✘ | ✔ | ✘ |
Despite lacking a free plan, Zyro has affordable paid plans, and the extra cost may be worth it, since you get far more templates and (mostly) great customer support.
Support
Zyro's Live Chat Support is Easily Accessible; Weebly's… Not So Much
In addition to an array of helpful documentation,
Zyro offers email and live chat support.
 Email responses usually arrive within an hour or two, while live chat replies take around 15 minutes.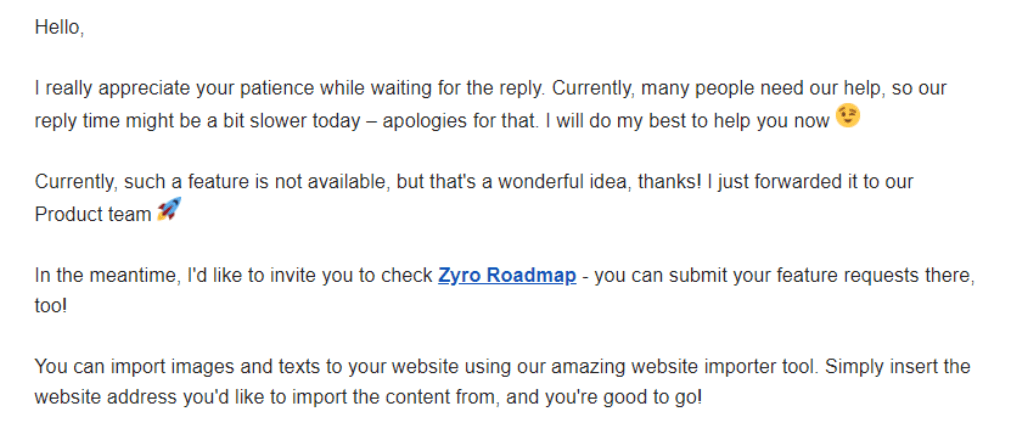 Weebly offers live chat and phone support only to US-based customers
. If you live outside the United States (like I do), you theoretically have access to email support, but I couldn't find an email address anywhere. I attempted to follow Weebly's guidelines for accessing email support, but, regrettably, they did not guide me effectively. Consequently, I could solely access its documentation and engage with a chatbot. I must acknowledge that the bot did not demonstrate its effectiveness in resolving my issue.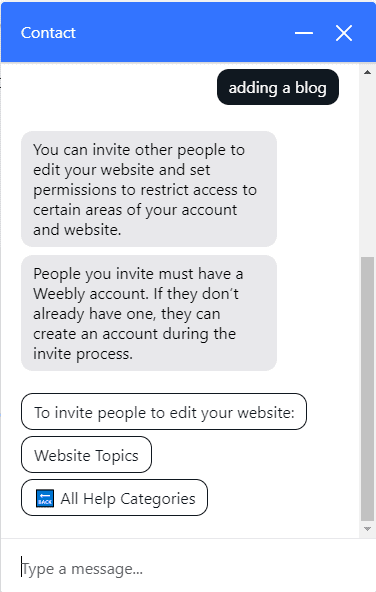 Zyro Is Super Easy to Use and It Has Better Support
While both Zyro and Weebly are very intuitive website builders, Zyro has far more templates and offers better customer support – something you'll appreciate all the more if you're a beginner. Weebly does have a free plan, but it's fairly limited: you get little storage, you have to use Weebly's domain, and Weebly displays its branding on your website, which doesn't look very professional. Zyro's streamlined simplicity and well-built tools earned it a place on our list of the
best website builders in 2023
. Weebly is super easy to use and it offers some intriguing features, but it didn't quite make the list.
Templates
118+ templates
50+ themes
Ease of Use / Features
Drag-and-drop editor
Drag-and-drop editor
(for the classic Weebly)
Apps, Plugins, and Add-ons
Limited integrations available
350+ integrations available
Pricing and Plans
Four paid plans
Free plan and four paid plans
Support
Support documentation, responsive email and live chat support
Support documentation, community forum; live chat and phone support available only for US-based customers
FAQ
Which is cheaper, Zyro or Weebly?
Zyro doesn't have a free plan, but all four paid plans are quite affordable, and you can cancel your subscription and get a refund after 30 days. Weebly offers a free plan, but it's pretty limited. And while Weebly's paid subscriptions are reasonably priced, the overall cost could go up if you integrate extra features. Regardless of which builder you choose, you might want to take a look at our coupons page to get the best deals.
Which is easier to use, Zyro or Weebly?
Both Zyro and Weebly are suitable for beginners, as they both have intuitive, drag-and-drop editors. However, Zyro goes the extra mile with its SEO-friendly AI writing tools. You can learn more about it in our expert Zyro review.
How do I decide what website builder is the best?
It all depends on what your goals are. Zyro is beginner-friendly, but it has significantly fewer features than Weebly. On the other hand, Weebly offers a lot of tools to help you extend your site's functionality, but it can get slightly pricier depending on which apps you add. You can read more about Weebly in our in-depth review. Or, if you'd like to find more great website builder options, check out our list of the best website builders in 2023.