It can be difficult to even get accepted, and once you're in, the competition is fierce.
It's also not always the most professional job site. It is loaded with projects that offer far too little money from clients that are less than trustworthy. So, while Upwork does serve its purpose in the world of freelancing, it's not your only option. There are plenty of great sites like Upwork out there. Many of these platforms offer lower fees, accept a wider variety of professions, and host projects that have been screened for quality.
Take Fiverr, for example, where you can list any job you want, for whatever price you want – you can make some serious money with Fiverr
. As a long-term freelancer, I've tried them all. I know which websites are worth your time, and which ones you're better off avoiding. From my experience, these are
the four best Upwork alternatives for freelancers.
What We Look For in the Best Alternatives to Upwork
Platform fees: When starting on Upwork, 20% of your earnings (up to the first $500 earned for each client) goes straight to the platform. And this is in addition to any premium membership fees you may pay. We included websites that let you keep more of your hard-earned money!
Accepts most professions: If you fall into one of the many professions that are overrepresented on Upwork, chances are that the platform won't accept you. Our alternatives are more likely to accept people from all industries and experience levels.
Plenty of work: Finding the perfect project can be difficult, especially in a crowded marketplace like Upwork. The options we chose have plenty of jobs available that cover nearly every talent imaginable.
Trustworthy clients: While there's no guaranteed way to avoid scammers, some platforms offer you more protection than others. All these alternatives either have a dispute resolution service, a curated client list, an employer review system, or all three!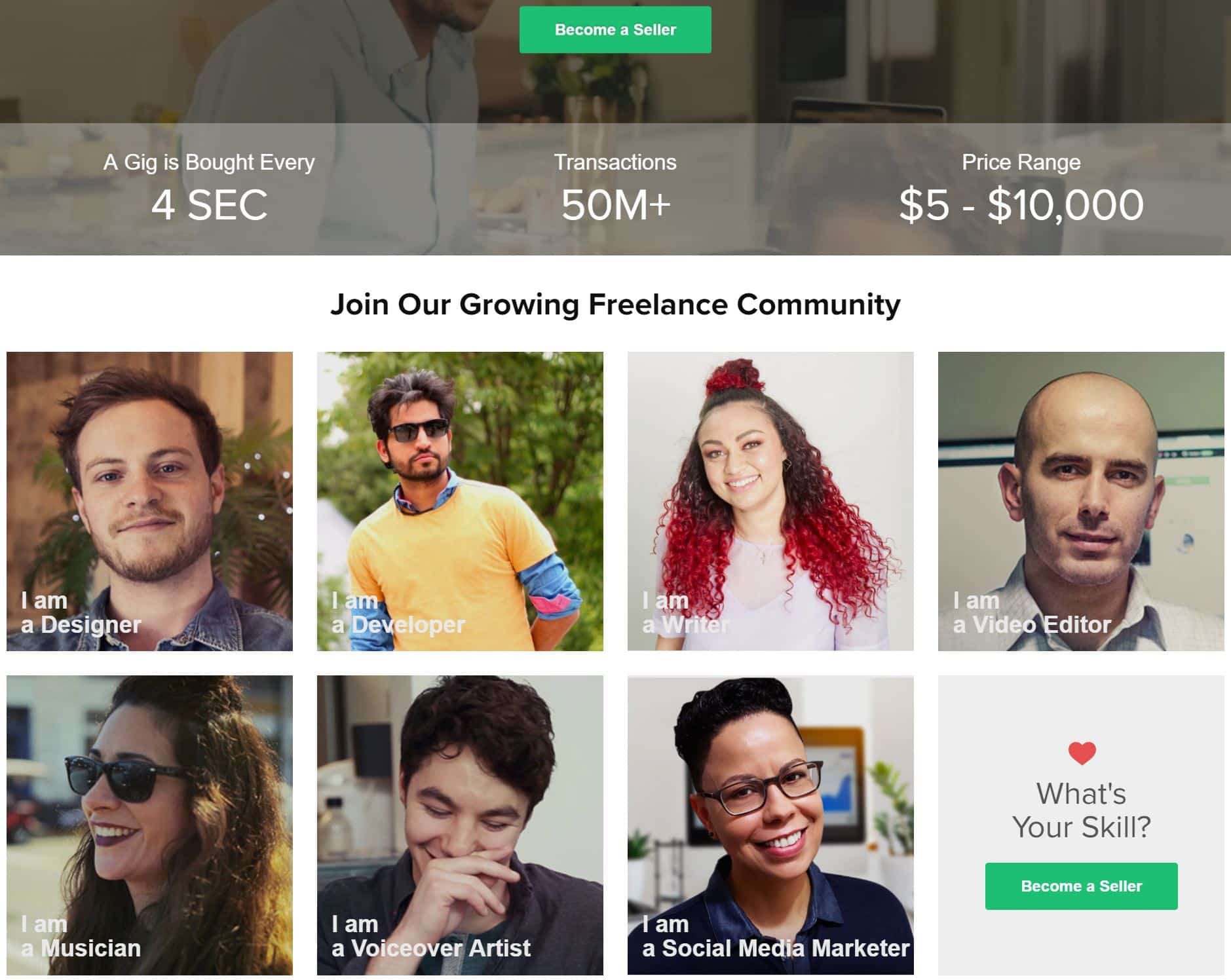 When it comes to freelance platforms, no other is quite like
Fiverr
. Here, you can sell your services no matter what they are (
and I mean
no matter what!
) and for whatever price you think people will pay.
Getting started
can be tough, and you may need to price your gig a little low to get things going.
But
once you've earned a reputation on Fiverr, you can make some serious money.
Depending on your specialty, you can pull in thousands of dollars for a single gig – ideally doing something you love! So whether you're using it to make a little side cash, or as your main income source,
most reviewers agree
that Fiverr can be an excellent alternative to Upwork.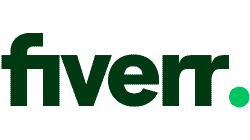 Get 10% off Fiverr
Copy and paste this code at Fiverr
Features
Creativity pays off: You can sell any service imaginable on Fiverr – as long as it's legal, that is. From dressing up as Jesus and wishing someone a happy birthday, to writing a breakup letter, just about any talent can pay off on Fiverr.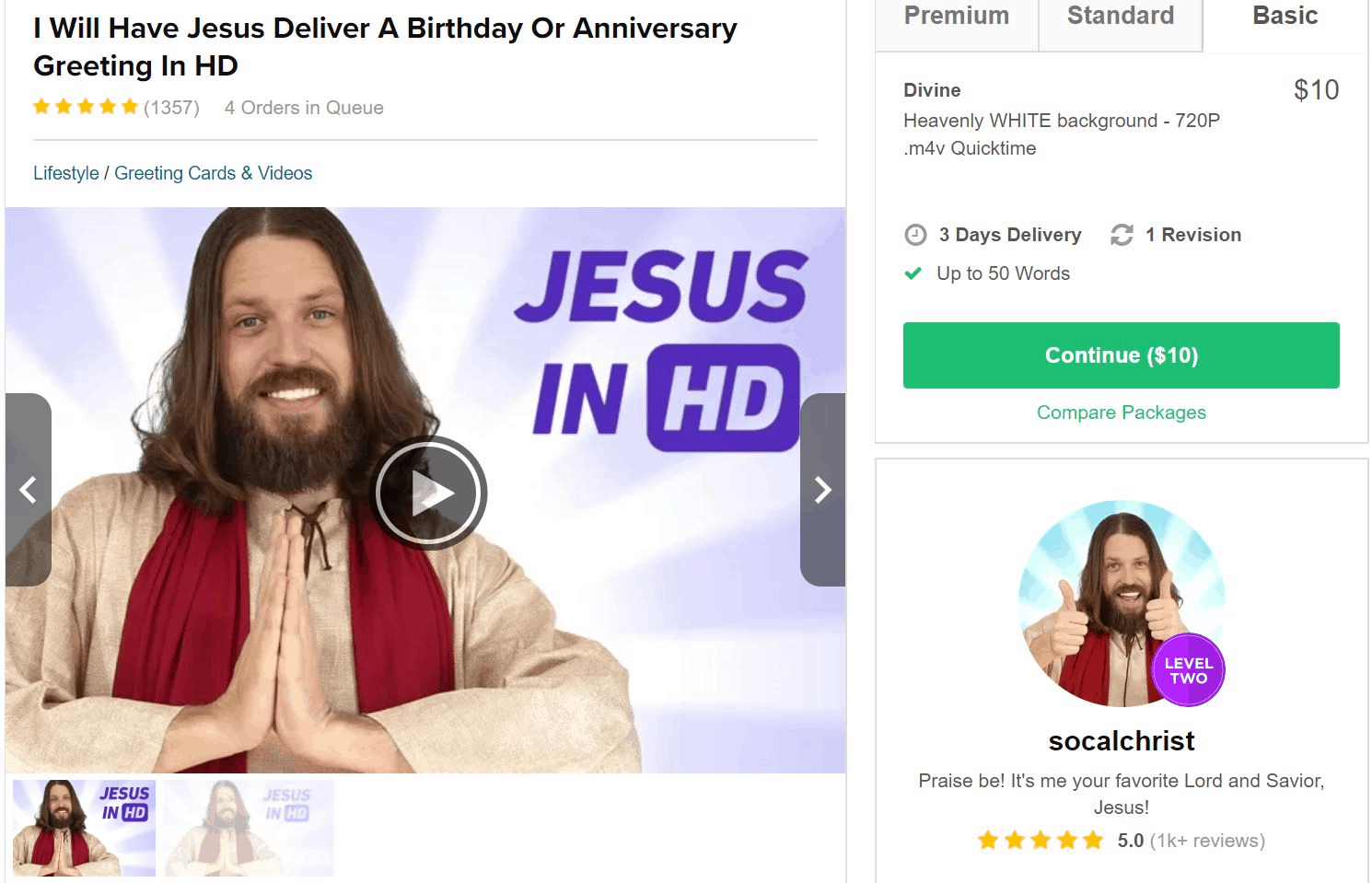 Work finds you: Unlike other freelance sites, on Fiverr, clients come to you. After you create your gig, you simply have to wait for the orders to come rolling in – just make sure that your gig stands out!
Upgrade your gigs: On Fiverr, any gig you create can include additional perks to help lure buyers into spending more cash. Things such as rushed delivery and premium packages can quickly make your gigs worth far more than the base price.
Raise your rank: When you start on Fiverr, you'll be tagged as a new seller. Once you start selling gigs and receiving positive feedback, you'll be awarded higher seller levels. The higher your seller level, the more money you'll make.
| | |
| --- | --- |
| Fees | Fiverr takes 20% of every sale |
| Competition | Depending on the industry, it can be stiff |
| Seller Protections | Resolution Center available to dispute shady buyers |
| Screening Process | Anyone can create a profile and gigs for free |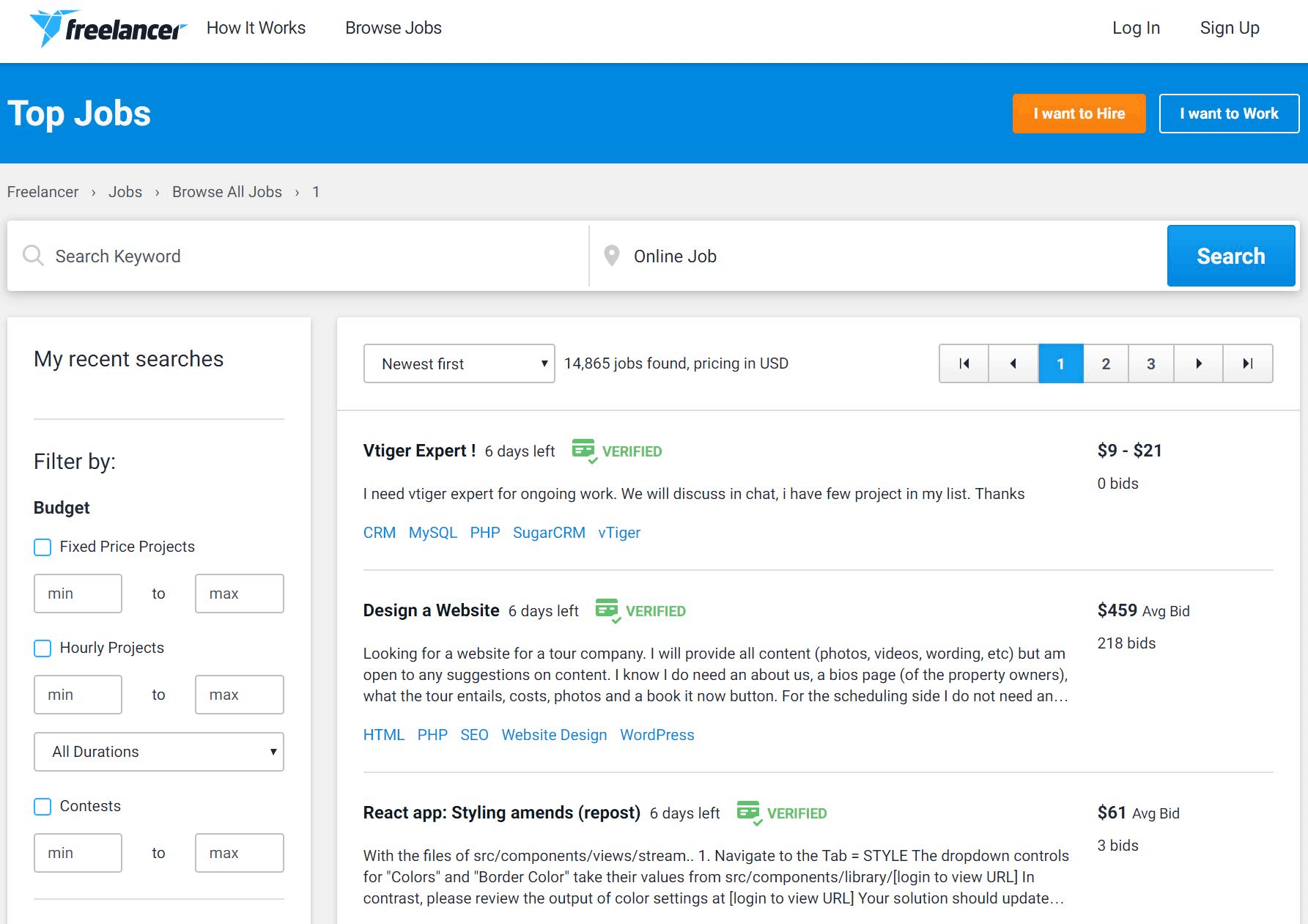 Along with Upwork,
Freelancer.com
is one of the most popular freelance platforms out there. With thousands of great jobs available and no screening process, it's easy to see why it gets
such great user reviews
. Competition can be a little stiff. But if you're new to freelancing, it's a great place to land your first few gigs and start building your portfolio. Making an account is free, but it comes with a very limited number of bids. There are premium options available if you want to apply for more jobs each month.
Features
You've got options: There are several different ways to land work on Freelancer.com. You can find a job that was posted by a client, enter a contest to compete for a project, or create a service, and have clients come to you.
Jobs for all skill levels: Freelancer.com is awesome when you're just starting out. I used it to land my first few freelance gigs, even without much of a portfolio.
Client reviews: On Freelancer.com, you're not the only one who needs to worry about bad reviews. You're also able to review clients, which means it's easy to avoid difficult or untrustworthy people.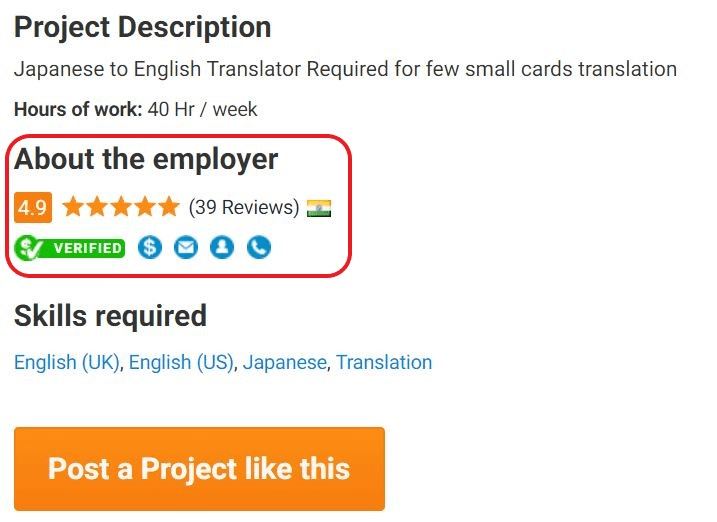 Everyone's accepted:
Unlike platforms like Upwork and PeoplePerHour, Freelancer.com allows anyone to make an account free of charge. So regardless of your expertise, you're always welcome to use this platform to look for work
| | |
| --- | --- |
| Fees | Fixed-price projects charge $5 or 10% of a transaction (whichever is greater), hourly projects simply charge 10% |
| Competition | High competition due to low cost and no screening |
| Seller Protections | Dispute resolution and optional arbitration |
| Screening Process | None, anyone is free to create a profile and start job hunting |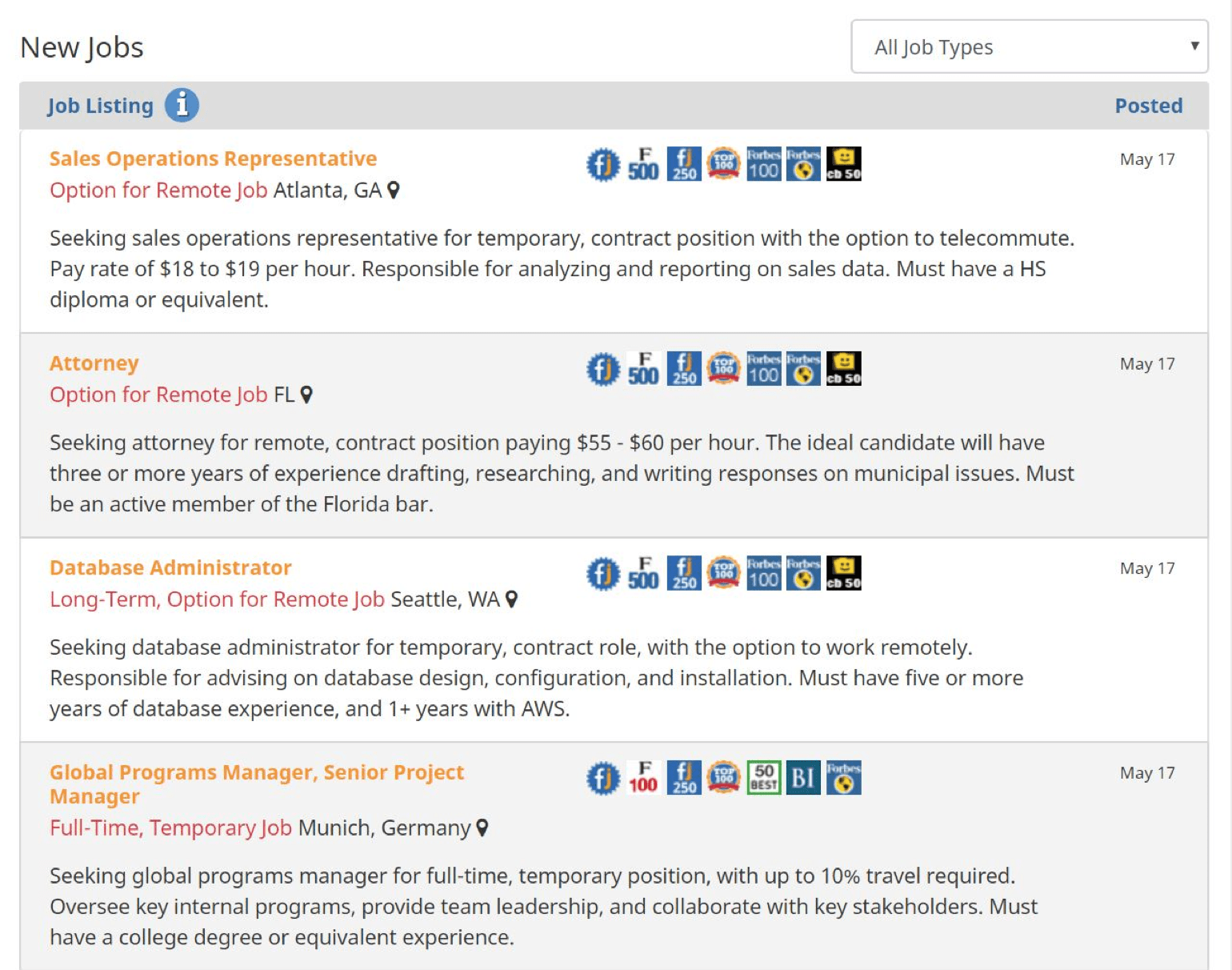 FlexJobs is the place you go when you're tired of scammers on sites like Upwork,
and you only want to see job listings from serious clients. While FlexJobs does charge a small monthly (or annual) fee, it's worth it if you've had enough of the crummy job options on other platforms. The reason this platform is so reliable is that
each job posted to FlexJobs has been expertly curated.
The researchers over at FlexJobs make certain that only trustworthy jobs from reliable clients are posted to the platform, so you don't need to worry about scammers and other undesirables.
Features
Demonstrate your worth: With a FlexJobs account, you'll have access to free skill tests that can help demonstrate your abilities to potential clients.
Satisfaction guaranteed: If you're unhappy with FlexJobs' service, you can cancel your subscription within 30 days and receive a full refund.
Save time: Since all of the jobs on this platform have been curated by FlexJob's team of experts, you don't have to waste your time applying for jobs that turn out to be scams.
Sell yourself better: If your resume needs a bit of work, or you need some career advice, FlexJobs can help you here as well. FlexJobs members can receive Career Coaching and Resume Review (for a one-time fee), so you can further improve your job finding skills!
| | |
| --- | --- |
| Fees | A monthly, quarterly, or annual fee to use the platform |
| Competition | FlexJobs pulls jobs that may also be posted in other places, so competition can vary |
| Seller Protections | Professionally curated jobs keep you safe from scams |
| Screening Process | No, but you do need to create a paid account to access the listings |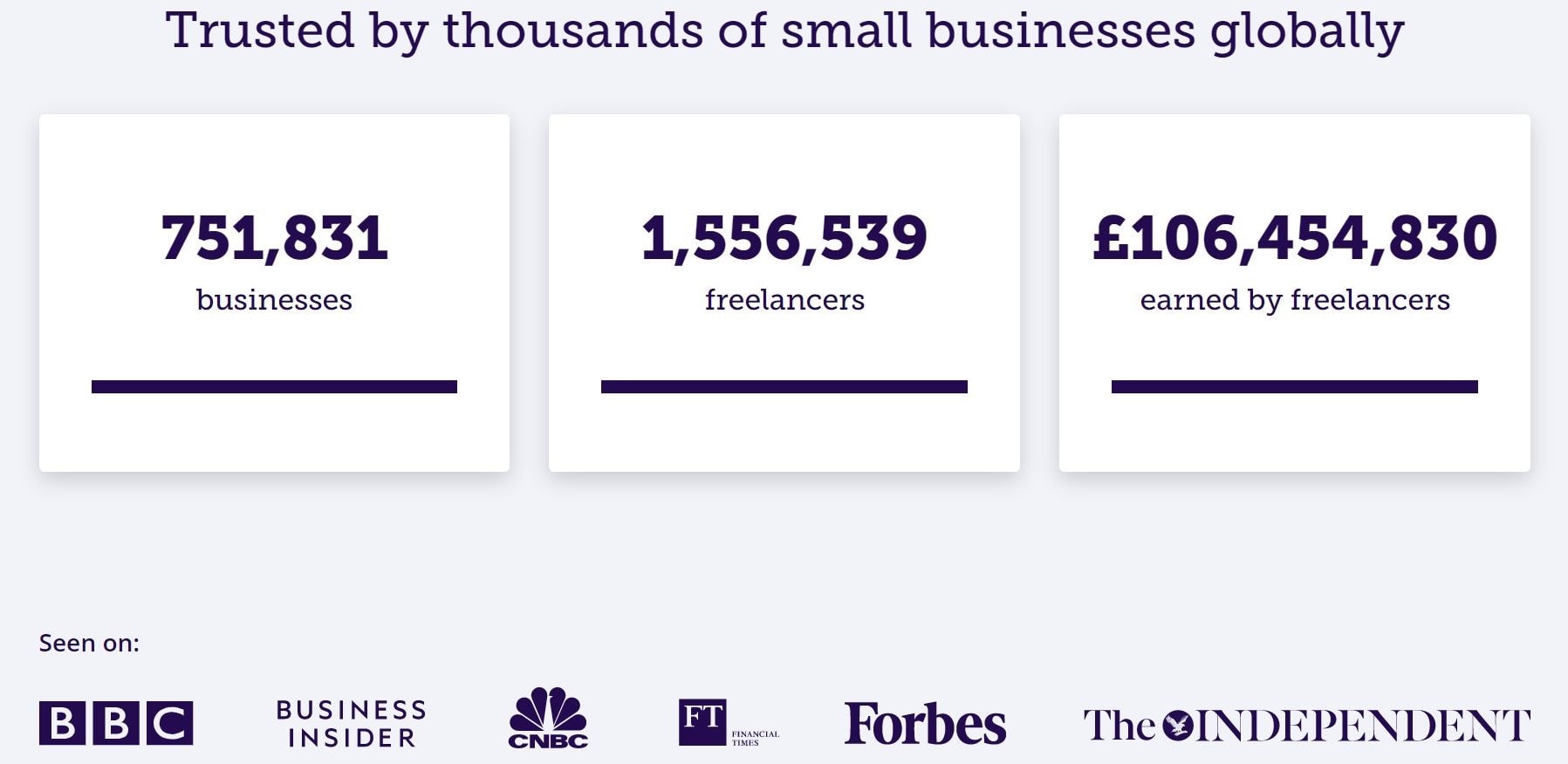 PeoplePerHour works a bit differently than some of the other freelance platforms on this list. Unlike most others, you need to apply to work on the platform.
PeoplePerHour will only accept you if there's a genuine demand for your skills.
This may sound like a complete pain, but it could mean a lot less competition. And since you'll only be accepted if there are jobs available for your skillset, there's a good chance that you'll find work relatively easy here. If you're not sure if PeoplePerHour is right for you, don't miss our
expert review
.
Features
Find your perfect match: Using your profile and abilities, PeoplePerHour uses its powerful artificial intelligence system to match you with projects that you're likely to get.
Sell yourself: If you're tired of submitting countless proposals to find work, then stop! On PeoplePerHour, you can create custom offers for your unique services at whatever price you see fit. Then, clients come to you.
Manage your projects with ease: With PeoplePerHour's project stream, it's easy to share files, collaborate, receive feedback, and securely communicate with your clients – all from one place.
Instant invoices: After you're done with your project, automatically generate an invoice (which you can edit, as needed).
| | |
| --- | --- |
| Fees | Payments <$700 have a 20% service fee, $700 – $7,000 have a 7.5% fee, and $7,000+ have a 3.5% fee |
| Competition | Due to the screening process, competition is kept minimal |
| Seller Protections | Raise a dispute through Customer Support |
| Screening Process | Yes, complete an online application that is approved or declined |
What's Your Ideal Match?
Now that you have a handpicked list of awesome Upwork alternatives, you need to figure out which one would be best for you.
The perfect choice won't be the same for everyone. Any of these platforms can be – and have been – used to make a living, although some are better depending on what you're looking for.
If you're someone who's just looking to pull in some side money in addition to your regular nine to five, platforms like Fiverr and Freelancer.com could be perfect.
You can find work using either of these platforms for free, and neither has a screening process.
PeoplePerHour and FlexJobs are better if you're a professional freelancer who's looking for serious work.
While joining these platforms may require a bit more time and effort, both sites host jobs that are more suited for serious freelancers. Use the table below to help narrow down the perfect platform for your needs:
| | | | |
| --- | --- | --- | --- |
| | Main Advantage | Main Disadvantage | When Should You Use It? |
| Fiverr | Allows anyone to create a gig and sell their skills | Building a reputation can take time | If you have an obscure talent that people would pay for |
| Freelancer.com | A huge marketplace with plenty of ways to find work | The marketplace is incredibly competitive | If you're looking for some side cash, or you're trying to build a portfolio |
| FlexJobs | All jobs have been expertly curated | You have to pay a monthly fee to use the platform | If you're a serious freelancer who's willing to pay for better clients |
| PeoplePerHour | There's less competition due to the screening process | You may not be accepted to work here if there's no need for your skills | If you want a less competitive marketplace and have the skills to be accepted |
FAQ
Which platform is better than Upwork?
All of the platforms on this list are reputable and effective for getting work as a freelancer, it just depends what you're looking. Out of my top four though, I would sign up to Fiverr. It's so easy to build up and diversify your portfolio, and once you start getting positive feedback, you can earn a lot of money on Fiverr.
Is Freelancer.com better than Upwork?
In my opinion, and as a freelancer, Freelancer.com is the better option. You can set up an account for free, whereas Upwork will charge you to do so. There's no screening process so it's great if you're new to freelancing, and means you can start job hunting straight away.
Which is better: Upwork or Fiverr?
Fiverr! There's a reason it's my number one recommendation on this list, it's the best alternative to Upwork. I think it's excellent if you have a niche talent or want to diversify your portfolio. Competition can be tough on Upwork and if you happen to be in an overrepresented profession, you may not even be accepted by the platform. Fiverr welcomes people from all industries.
What are the best Freelancer.com alternatives?
I'd recommend looking at PeoplePerHour, FlexJobs, Fiverr, or Guru. In fact, I'd start by looking at our list of the top freelance websites in 2023 before you make a decision and then check out our reviews of each platform.