hiring a real designer
. No money? No worries.
Jump down to find out how you can get an awesome logo for as little as $5.
If you have the talent and you'd rather do your own thing, read on to learn how you can create a free logo yourself.
9 Best Twitch Streamer Logos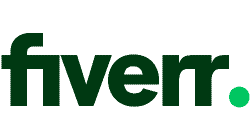 Save up to 20 % on your Fiverr Logo Design plan!
Limited-time offer - Don't miss it!
656 users used this coupon!
How to Get a Professional Logo for Only $5
Some Twitch logo design trends require a little finesse – and a lot of artistic talent. Lately, more and more Twitch streamers are using cartoon versions of themselves as logos (
you can get one here for $5
), or sometimes creating entirely new mascots based on their screen names (
check out this guy's work
). If you have a particular idea you want brought to life but don't have the skill or the patience to do it yourself, you can always
hire a professional designer on Fiverr
. You might be nervous about hiring a designer. It's easy to understand why – some designers are very expensive. But if you use a service like Fiverr, which specializes in offering professional-quality service at inexpensive prices,
you can get an impressive, expertly created logo for as little as $5
. On Fiverr, professional designers offer their services, and you can browse their profiles to find one that matches your style and budget. When I watched the video my colleague put together as part of
his quest to find the best new logo for Website Planet
, I was amazed at the quality you can get for such a low price.
To get started, just
go to the Fiverr homepage
, search for "Twitch logo design" and you'll see the top designers in the community.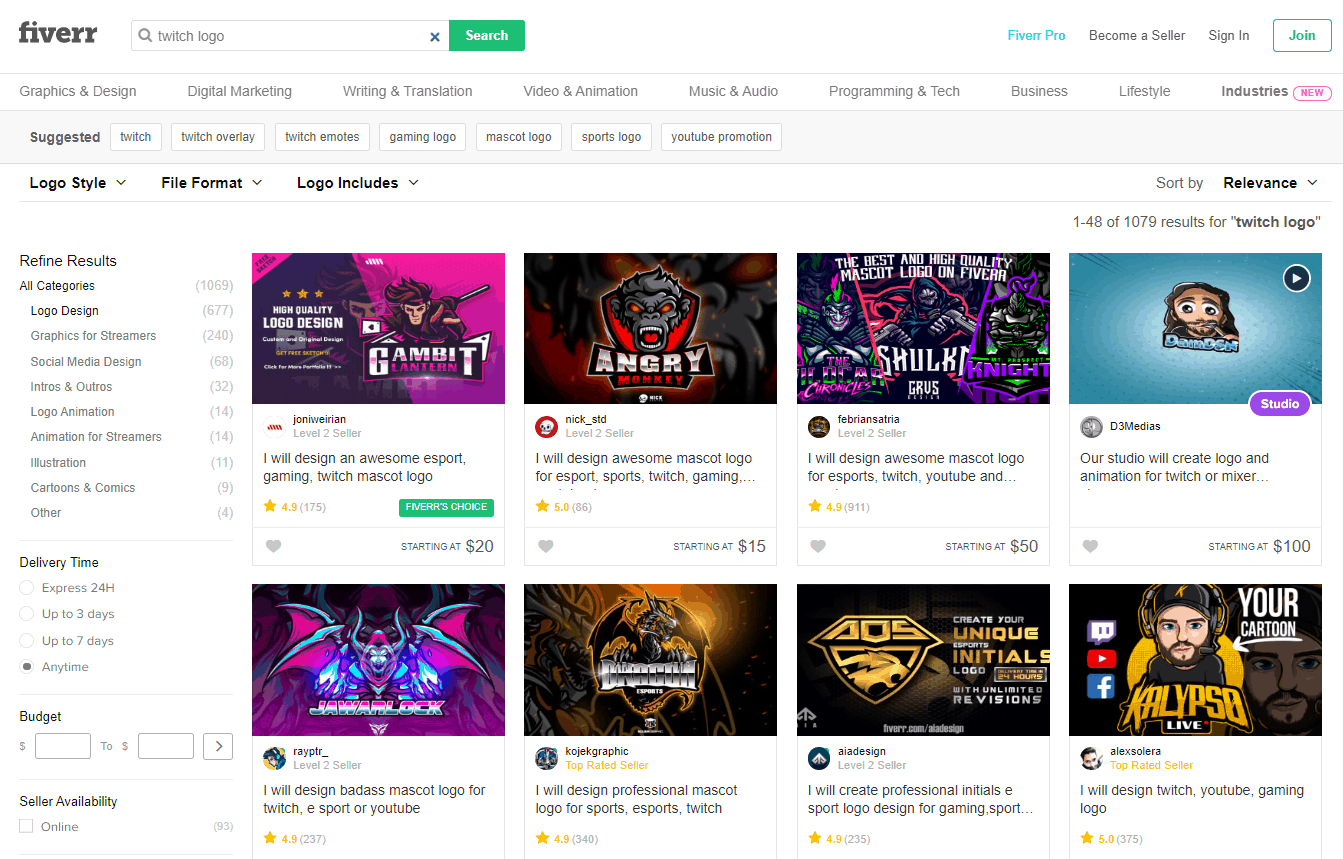 What else does Fiverr offer?
Low prices – Because Fiverr encourages competitive prices, you can often find high-level professionals at low rates.
Fixed costs – There are no surprise charges or hidden fees. The entire project's prices are finalized before you pay a cent.
Express results – If you need a Twitch logo in a hurry, you can choose Express delivery for a finished logo in less than 24 hours.
How to Make Your Own Twitch Streamer Logo
Prefer to do your own thing? You can easily find a Twitch logo creator online and for free. There's no need to download any design software. If this is your first shot at Twitch logo design, I recommend Tailor Brands. For one thing, it has a lot of prebuilt gaming icons, perfect for a quick streaming logo. That's only one of the reasons why it gets such
good reviews
. For more information about Tailor Brands, watch the video review:
Tailor Brands is ideal for first-time designers because it makes the entire process a breeze
. With its easy-to-use interface and AI suggestions, you can comfortably experiment until you have a logo you like. Also, it is cheap – you can get a logo for as little as
$
9.99
To get started,
go to the Tailor Brands homepage
. First, just enter the name you want on your logo. This could be your username, your professional name, your real name, or anything else you like. From there, the AI will prompt you to tell a little more about yourself.
Just explain what kind of streamer you are and what your goals are
.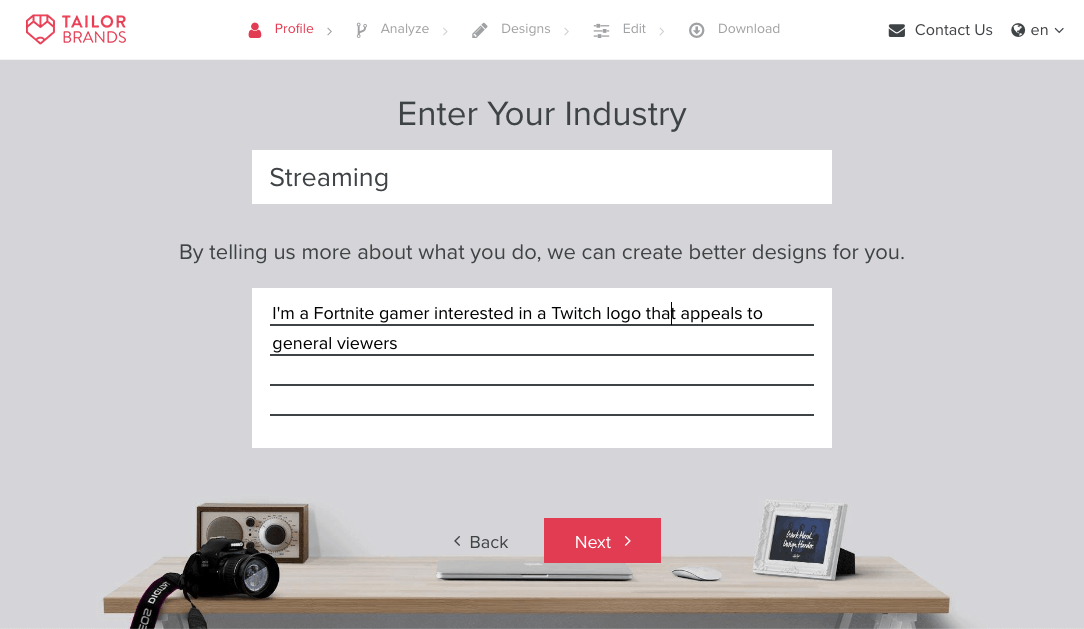 First, Tailor Brands artificial intelligence (AI) assesses your style. You may have different preferences for your logo, with some streamers opting for vibrant colors and intricate details, while others prefer a simpler black and white design. Tailor Brands will then show you two example logos and ask you to choose the one you prefer, helping to determine the type of streamer you are.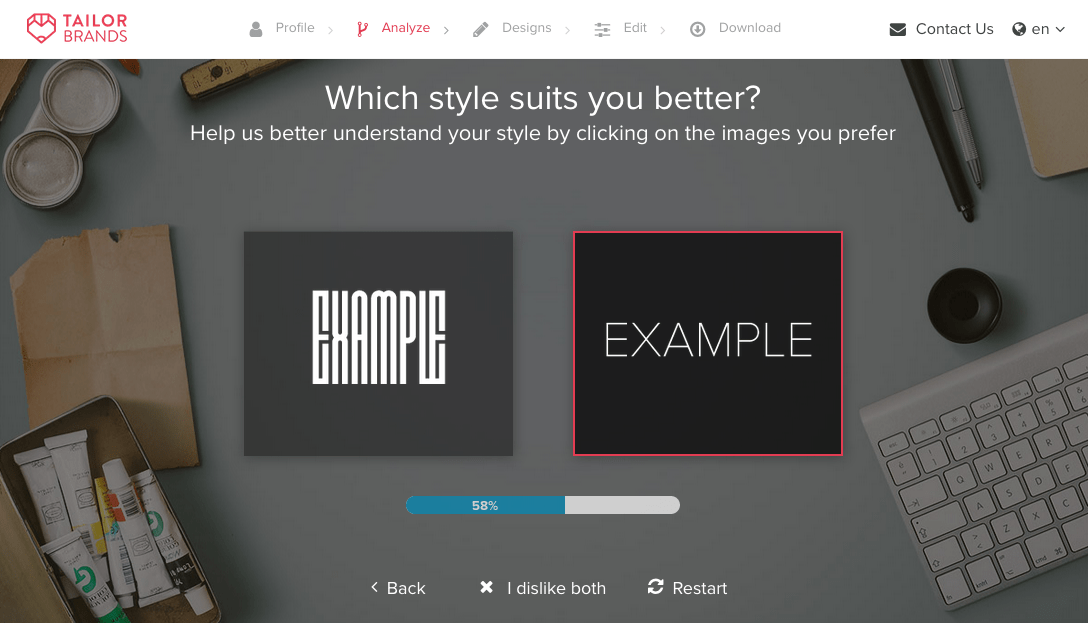 After you make five choices, the AI gains a better understanding of your preferred artistic styles. In just a few moments, you'll be presented with a selection of dozens of logos that have been automatically generated for you to explore. Once you come across one you like, simply click on Customize to make further edits to it.
Expert Tip: Including your name in your logo is a great way to improve your name recognition and get more followers. The trouble is, can people still read it when it's shrunk down? Keep your name in a large, simple font to ensure it's readable as a smaller icon.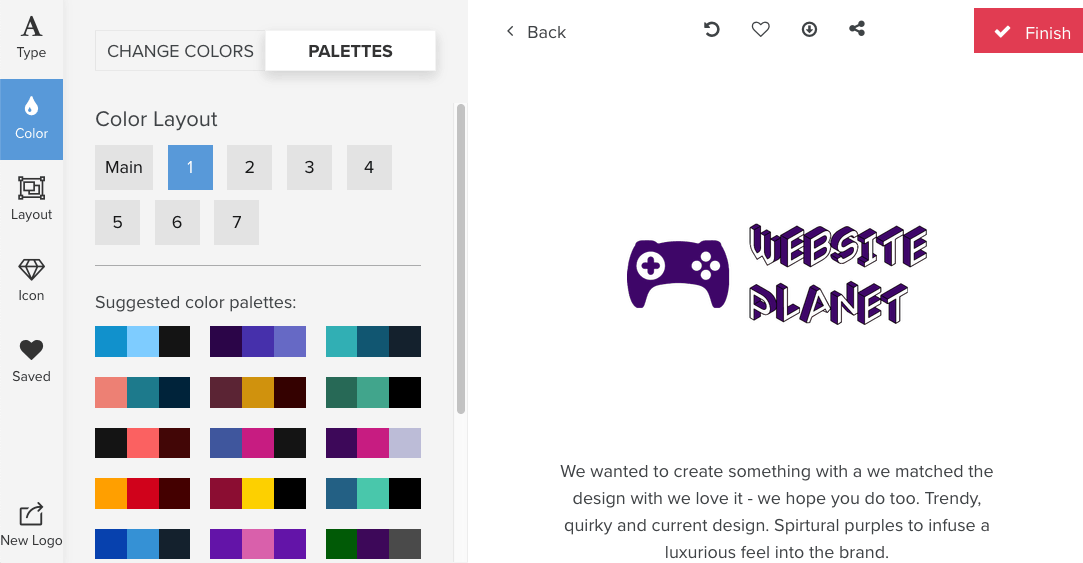 In the editor, you can customize parts of your logo to get it just right. You can modify the font, text, and colors. You also receive suggested color combinations, offering you a quick route to professional excellence.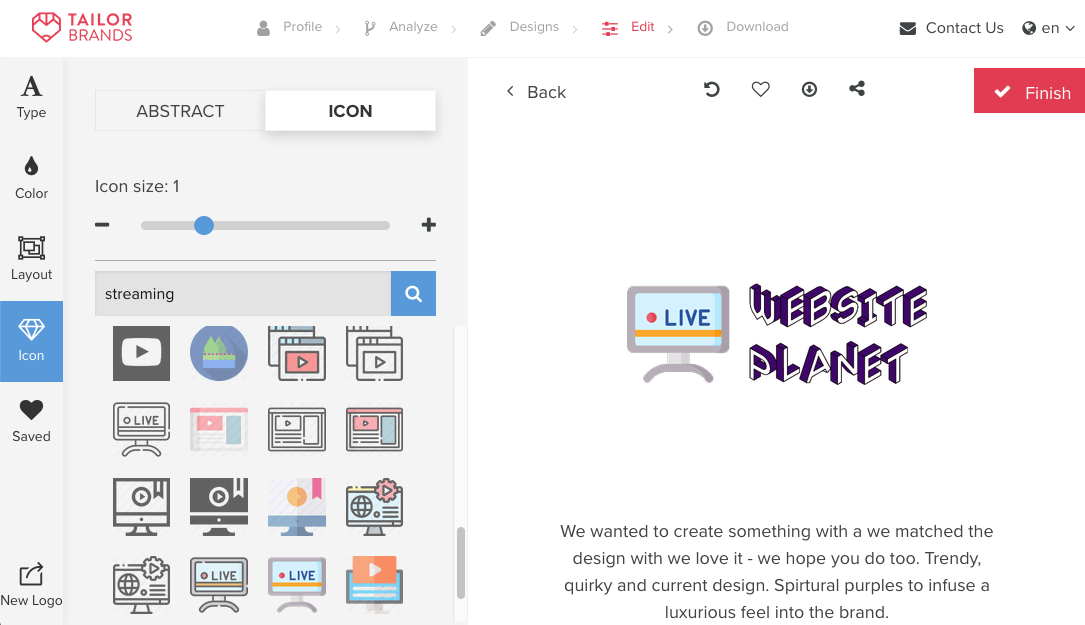 If you change your mind about your icon, you can easily change it.
Search Tailor Brands' icon library by clicking on the Icon tab, then enter keywords like "streaming" or "gaming" to find the best icons for Twitch logo design
. Here are some Twitch streamer logos I created with Tailor Brands: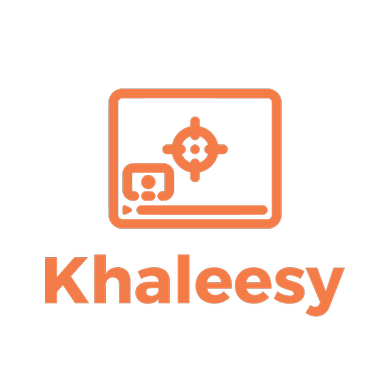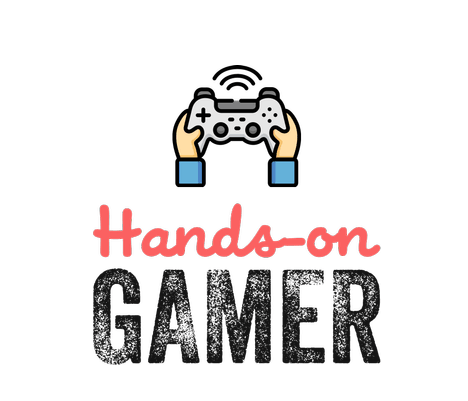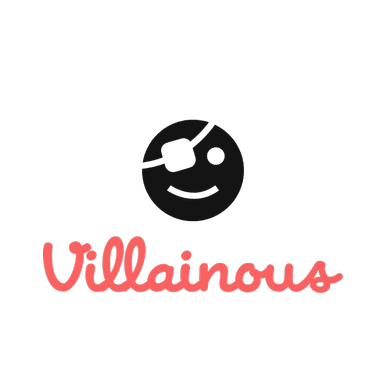 Expert Tip: You don't have to use a gaming icon as your Twitch logo design – you can use whatever you want as your streaming mascot. Fantasy elements seem to be popular: dragons, orcs, wizards, and other video game staples.
Alternative DIY Twitch Logo Makers
If Tailor Brands isn't for you, try one of these free online logo makers:
If you like Tailor Brands' AI but want more options, Looka offers a similar tool that can present more choices for free.
If you want more accurate results with AI-generated logos, Wix Logo Maker works much like other DIY logo makers, but with more in-depth questions at the start.
If you need more design freedom and customization options, give DesignEvo a try.
Whichever option you choose, be sure to check our frequently updated
logo design coupon page
to make sure you're getting the best deal.
Get Inspired by Famous Twitch Streamer Logos
Need some ideas starting out? Take a look below at some of the best Twitch streamer logos and what makes them work.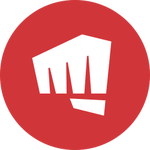 The
RiotGames
logo is a perfect example of minimalism done right. Because Twitch logos are displayed in various sizes, often small, you want to keep your visuals simple and easy to identify.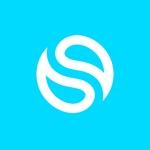 Judging by the rest of their profile page,
SolaryFortnite
understands the importance of colors in branding. Choose a strong color or color scheme and use it consistently for banners, buttons, site design, etc., to make your profile more recognizable.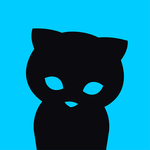 The Twitch community has off-the-wall tastes, so something like
LIRIK's
cat-person silhouette logo isn't just acceptable, it's applauded. If you have a unique idea for a Twitch logo design, don't be afraid to get weird.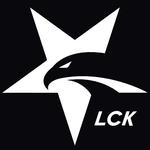 Talk about high-quality Twitch logo design –
LCK's
logo is a work of art. Notice how the eagle head is really just manipulated empty space, which not only looks great but also makes the design less complex. And because their name is small, they can fit it alongside their logo.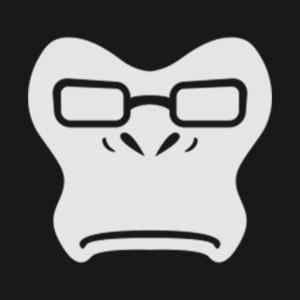 The logo for popular streamer
xQcOW
takes advantage of an already-recognizable shape, the face of a gorilla, and gives it an original spin with the glasses. This creates a Twitch logo that's both memorable and fun, as any gamer with glasses might get a laugh out of it.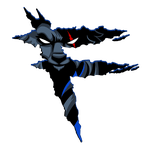 Moving on to more advanced Twitch logo designs,
FFearFFul
dives in head-first with its association with the letter F. Because the capital letter F appears as half of the letters in FFearFFul's name, it makes a natural choice for the logo, and the designer added intriguing artwork in the background to keep it interesting.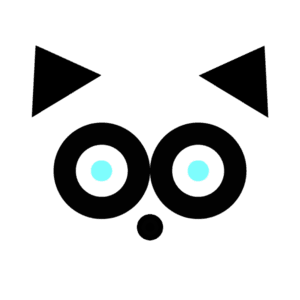 For every scary and threatening logo on Twitch, there's one that's equally cute. The
RakanooLive
logo uses basic shapes – circles and triangles – to make a simple mascot that's coincidentally adorable. Cute mascots have big eyes. Plain and simple.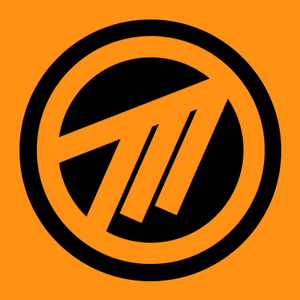 Method's logo is perhaps the Twitch logo that could most easily pass outside of gaming. Using its letter as its symbol (known as a "lettermark logo"),
Method
encourages viewers to remember the name. However, lettermarks can get dull, so Method spices it up with sharp angles, parallel lines, and incorporating negative space.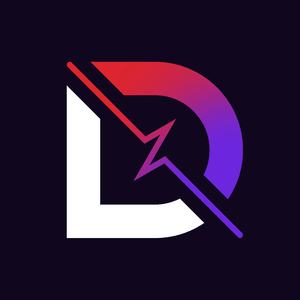 DrLupo
plays into the "doctor" theme with the heart rate monitor symbol built into their logo. Notice how the colors fade, known as a "gradient" – a smart choice for making their lettermark more dynamic.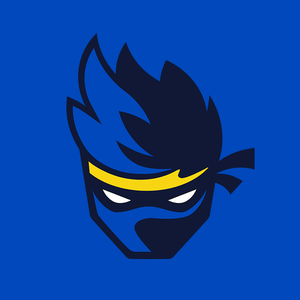 Last is
Ninja
, one of Twitch's most popular streamers (is it because of the logo?). While menacing ninjas are a common theme in gaming logos, this Ninja differentiates theirs with both the wavy hair on top, and the yellow bandanna (which contrasts the blue). Pay attention to the shading in this logo – even though it's basic, it still works wonders for adding depth to the image.
What Kind of Twitch Streamer Are You?
Twitch logo designs typically fit into two primary categories: aggressive and friendly. Neither of these categories is inherently superior to the other. Your choice between them depends on the type of streamer you aspire to become. If you want an aggressive Twitch logo design, follow the same design principles as other sports brands. Angry animals are a common theme, as are shadowy figures. You can enhance the effect by using aggressive colors as well, like red and black. Tailor Brands lets you experiment with different options for free.
Click here to try it out
. If you want a friendly Twitch logo design, feel free to create something cute and/or cuddly. These kinds of logos are best for streamers who want to develop strong relations with their followers, so friendly visuals make them seem more inviting. Couple these logos with "warm" colors like yellow and orange, or the most inviting color, light blue. If you'd rather leave the design work to the professionals and save yourself some time and money,
you can find an affordable designer on Fiverr
. Need more options?
Click here to discover some of the best logo design services around
.
FAQ
How do I design a Twitch streamer logo? 
You can create a Twitch streamer logo by using a DIY logo maker like Tailor Brands. It offers AI suggestions based on the answers you provide and loads of prebuilt gaming icons. Tailor Brands also has an intuitive interface, so you'll be able to customize your logo easily, even if you're a beginner. Learn more in our expert Tailor Brands review. 
What is the best logo maker for Twitch streamers?
Tailor Brands has strong AI capabilities, but if you're looking for more accurate AI-generated logos, Wix Logo Maker might be a better option. It works much like other DIY logo makers but with more in-depth questions at the start. On the other hand, if you want extra creative freedom, consider using DesignEvo – you get plenty of customization options, including the ability to design your icon from scratch.
Does Tailor Brands have a free trial?
Tailor Brands lets you download a free logo sample, but it's low-quality. There is no free version, but even the cheapest plan allows for commercial use, and the more expensive plans give you ongoing access to features like social media and print design tools. The price goes up quite a bit if you pay one month at a time, so an annual subscription is a more affordable option, especially with our coupons.
Should I design my own Twitch streamer logo? 
To get your creative juices flowing, check out our list of the best logo design services for 2023 for some inspiration. But if you'd rather focus on gaming and let somebody else handle the design part for you, consider hiring a professional logo designer on Fiverr for a super low price.