But having tested Pressable alongside WP Engine, I can tell you that the lower cost comes with a few significant compromises.
To give you just one example, Pressable only has four data center locations: three
in the US, and one in Europe.
If your audience is in North America, that's fine. But if your audience is in Australia, for example, using a Los Angeles data center will affect your website loading speed for these visitors.
Unlike Pressable, WP Engine is built on Google Cloud and Amazon Web Services (AWS), two of the most powerful cloud infrastructures in the world.
There are more than a dozen data centers to choose from in North America, Europe, Asia, and Australia. And since you're hosted in the cloud, you can expect better performance, stability, and scalability. Performance isn't the only area where WP Engine does better than Pressable. It's my honest opinion that while it's slightly higher in price,
WP Engine's superior service is worth it
.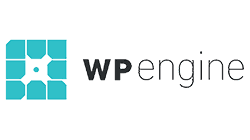 WP Engine is now only $20.00 per month!
Sign up for an annual plan and enjoy the savings.
109 users used this coupon!
1. Plans and Pricing
WP Engine Is More Expensive Than Pressable, but It Offers Better Value
Both Pressable and WP Engine are entirely focused on managed WordPress hosting
, so you won't find any shared, VPS, or dedicated hosting here. You can pay on a monthly basis, although if you pay for an entire year upfront, you get two free months of hosting with either provider.
Pressable WordPress Hosting
Across almost all plans, Pressable is cheaper than WP Engine.
For example, if you compare the two hosts' entry-level plans,
Pressable's Personal plan comes with one WordPress installation
, 20GB of storage, unmetered bandwidth, and 30,000 monthly visits. WP Engine's Startup plan is comparable, but notably comes with less storage space at a slightly higher cost. If you want to host more than one website,
WP Engine offers a Professional plan
 that allows up to 3 sites, 75,000 visits a month, 15GB of storage, and 125GB of bandwidth
. The Growth plan can host up to 10 websites, and the Scale plan can accommodate up to 30 websites. There's also a custom option if you want to host even more sites. Pressable's Starter plan can be scaled to host up to 3 sites, but doesn't offer more storage, so you'll have to share 20GB across all your sites.
This 3-site plan is similarly priced to WP Engine, but if you upgrade to the 10-site Pro plan, that tier will cost you more than WP Engine's Growth plan
. It's also worth noting that WP Engine and Pressable have overage fees if you exceed your plan's monthly visitor limit. WP Engine will charge a flat fee per 1,000 visits, while Pressable charges a fee per 12,000 visits.
WP Engine's overage fees end up being higher than Pressable's, and if you regularly need more resources, it'll be cheaper to upgrade.
All in all, you're likely to pay less if you opt for Pressable.
2. Features
WP Engine Offers Lots of Freebies, While Pressable Falls Behind
As managed WordPress hosting services, both WP Engine and Pressable offer automatic core updates and backups.
They also both have proprietary control panels built specifically for WordPress, so it's easy to manage your domains, websites, resource allocations, and more. But that's about as far as the similarities go. While WP Engine might make you pay more for overages, it also has built-in auto-scaling.
If traffic spikes, more resources are allocated to your account so that your website continues to run smoothly.
Once traffic subsides, resources are scaled back. No similar feature is available with Pressable. In addition, the Genesis Framework is included for free in all WP Engine plans.
The Genesis Framework includes a drag-and-drop interface that makes it easier to customize your website, and essential tools for performance, security, and SEO are built in.
You also get more than 30 premium StudioPress themes to help you get started.
As for developer-friendly tools, WP Engine has the upper hand once again.
It offers three separate staging environments per website, SSH and SFTP access, and integrated Git, as well as a simple way to transfer sites to your clients.
One advantage of Pressable is that the tech team will transfer your websites for you at no extra cost.
Managed migrations are not included in any WP Engine plan, although you do get an automated migration plugin for WordPress websites.
Pressable also has Jetpack Security Daily included in all plans, but it doesn't give you anything you don't already get with WP Engine
, and it doesn't offer any equivalent to Genesis
.
And while daily backups, malware scanning, and a CDN are all great features, these are also available with WP Engine.
Pressable
WP Engine
Hosting types

Managed WordPress hosting

Cloud-based managed WordPress hosting

Free domain name

No

No

Free SSL
Yes
Yes
Number of websites

1

–

150+

1

–

30+

Storage

5GB

–

250GB

10GB

–

50GB

Bandwidth

Unmetered

50GB – 500GB

Control panel

MyPressable (Proprietary)

User Portal (Proprietary)

Free CDN

Yes (Unlimited)

Yes
Managed WordPress

Daily backups, WP Cloud Platform, Jetpack Security Daily, managed site migrations, WordPress hack recovery, staging environments

Daily backups, Genesis Framework, managed WordPress and PHP updates, threat blocking and security, automatic plugin updates, staging environments,

Money-back guarantee

30 days

60 days
3. Performance
WP Engine's Hosting Is Superior to Pressable's
WP Engine is built entirely on Google Cloud and AWS, so its server infrastructure is constantly updated with state-of-the-art hardware and performance-enhancing software.
For example, the Apache web server is set up alongside NGINX as a reverse proxy to boost your website's speed and increase the platform's stability.
Server-side caching is also preconfigured, and WP Engine's proprietary EverCache plugin further improves performance for your site.
You don't have to research or install your own caching plugins, which can save you lots of time.
But perhaps the biggest advantage with WP Engine is its global collection of data centers.
If your target audience is based in a certain location, you can ensure they'll experience faster site speed by choosing a data center in the same region. WP Engine has locations in North America, Europe, East Asia, and Australia. In contrast,
Pressable also only has four data center locations available at this time
, and it recommends its Los Angeles data center for audiences in Asia and Australia, but loading speeds might be an issue.
Pressable does offer a free CDN through Jetpack,
but while this can improve your website's performance, it won't work miracles for visitors on the other side of the world.
WP Engine also has a CDN integrated into its dashboard, and
Premium and Enterprise users get up to 1TB of data usage for free.
Overall, Pressable has a decent setup. It also uses the NGINX web server, one of the fastest and most stable servers in the industry, and has built-in caching. However,
Pressable's server infrastructure is no match for cloud giants like Google Cloud or AWS
. When it comes to availability,
Pressable has a 100% uptime guarantee backed by a service level agreement (SLA)
. To find out more about its performance, head over to
our expert Pressable review
.
WP Engine has a 99.95% uptime guarantee on most plans
, which is still above the industry average. To read more about its performance-enhancing features, you can take a look at our
in-depth WP Engine review
.
4. Security
Both WP Engine and Pressable Will Keep Your Website Safe
If there's one thing both WP Engine and Pressable do very well, it's security.
Since these are both managed WordPress hosting providers, you don't have to worry about installing or configuring your own security plugins.
You'll also get a free SSL certificate with either host, which means that your visitors' data and connections are encrypted by default.
WP Engine and Pressable both have proprietary firewalls
that protect their servers from potential security breaches and monitor websites and traffic 24/7, so most malicious attacks never make it through to your website.
And even if your website is hacked, both hosts offer automatic daily backups.
These can be accessed and restored with a couple of clicks, so your website won't be unavailable for long.
In fact, both WP Engine and Pressable will go one step further and help you clean up your site in case of a security breach.
They'll also take a closer look at your website and plugins in order to identify any potential vulnerabilities. You can't ask for much better security than that. Overall, I'd say that WP Engine and Pressable are neck-in-neck when it comes to offering strong security features.
5. Support
Both WP Engine and Pressable Offer 24/7 Expert Support
WP Engine has 24/7 live chat and ticket support on all plans.
However, if you want to get in touch by phone, you have to upgrade to the Professional plan or higher.
In addition, if you opt for one of the Custom enterprise plans, you get access to a Launch Readiness Assessment.
You'll be able to work with a team of experts from WP Engine in order to determine whether your websites are optimized for security and performance prior to launch. Pressable provides 24/7 ticket support, along with live chat and phone assistance accessible during business hours. Furthermore, for those seeking additional support, the option to tailor your plan to incorporate a dedicated Slack channel is available.
Both hosts have extensive knowledge bases with tons of guides and tutorials.
The articles are well organized, and they answered most of the questions I had about the two platforms. Another tie.
WP Engine Gives You More Features and Better Performance
Although Pressable is cheaper than WP Engine, especially when it comes to its introductory plans, it falls short where it matters the most – in features and performance.
WP Engine includes plenty of free features on all plans
, and it's only slightly more expensive. Plus, it's built on top of Google Cloud and AWS, so it has a clear advantage in terms of speed and stability. WP Engine even made it onto our list of
the best WordPress hosting services in 2023
.
The Genesis Framework adds a lot of value to its plans
, and even though WP Engine has plenty of developer-friendly tools, it's still relatively easy to use if you're familiar with WordPress. That said, WP Engine isn't the most budget-friendly host, nor is it the best performing WordPress hosting service. If it doesn't suit your needs, you can find viable alternatives on our list of
the best web hosting services in 2023
.
Plans and Pricing
Slightly cheaper than WP Engine, but fewer features are included in each plan
Expensive compared to shared hosting, but if you're serious about growing your WordPress site, it packs a lot of value
Key Features
Proprietary control panel, Jetpack Security Daily, free managed migrations
Proprietary control panel, the Genesis Framework, 30+ premium StudioPress themes
Performance
SSD storage, NGINX web server, built-in caching, free CDN, three data centers in the US and one in Europe
SSD storage, Apache web server, NGINX reverse proxy, built-in caching, free CDN, 11+ data center locations around the world
Security
DDoS protection, web application firewall, free SSL, automatic daily backups, malware cleanup
DDoS protection, web application firewall, free SSL, automatic daily backups, malware cleanup
Support
24/7 support via tickets/email, live chat and phone support during working hours, private Slack channel on premium plans; extensive knowledge base
24/7 support via live chat and tickets, phone support on advanced plans; extensive knowledge base
FAQ
Is WP Engine reliable?
Yes – WP Engine is a WordPress hosting veteran, and it has set the standard for performance in the industry. Aside from good loading speeds, there's a 99.95% uptime guarantee backed by an SLA, so you can apply for credits whenever you experience more than 0.05% downtime during the month. That said, WP Engine is expensive compared to most other hosts. If you want a cheaper but equally reliable alternative, head over to our list of the best web hosting services in 2023.
Which is better for beginners, WP Engine or Pressable?
Both hosts have a proprietary dashboard built specifically for WordPress, so it's very easy to manage your domains, websites, plugins, and more. However, the steep prices put off most beginners. Luckily, most of the hosts on our "best of" list offer some great discounts and coupons that you can take advantage of. If you're new to WordPress, take a look at our complete guide on how to set up your first website. It has everything you need to get started.
Does Pressable use SSD?
Yes, Pressable uses NVMe SSD storage, which is even faster than standard SSDs. NVMe storage is included by default on all plans, for no extra charge.
Does WP Engine offer a free domain?
No. In fact, since WP Engine focuses entirely on managed WordPress hosting, it doesn't offer domain hosting or registration, free or paid. You'll have to buy your domain from a third-party provider like Namecheap or 1&1 IONOS.