It's the classic battle of man versus machine.
In one corner we have chatbots, who provide automated customer service, while in the other we have the battle-tested live chat option, which provides the more human approach to customer service.
This customer service battle royal has been going on for years.
The debate continues to heat up as technology advances, and the public becomes more accepting of changing trends in customer service
.
Let's take a closer look at the strengths and weaknesses of each option, to determine whether live chat or chatbots will be the way of the future and the right choice for your business today.
Chatbots Are Guaranteed 24-7
Chatbots are AI-driven computer programs that provide customer support on websites. If you're familiar with the artificial chat utility on programs such as Skype or mIRC, then you're familiar with chatbots. There many advantages to using a chatbot for your customer support, including:
24/7 Availability:

It can be challenging to staff a customer service department all day every day, but chatbots don't require rest and are always online and ready to help. What's more, a single chatbot can handle thousands of requests simultaneously, and will never put a customer on hold.

Reduced Costs:

Depending on the number of inquiries your business generates in a day, you may have to hire a dozen or more customer service agents to take calls and answer messages online. If the company offers 24/7 support, you should plan on doubling that number. A single chatbot could handle these same interactions—day or night—allowing your company to enjoy substantial cost savings on staffing.

Faster Response Times:

The majority of chatbots respond instantly or in just a few seconds, as opposed to 30 seconds or longer for a live chat. Also, many live chat agents are forced to make customers wait on hold while they address other customers. For many inquiries, chatbots can provide answers instantly, making the entire customer support process fast and efficient, which is something that every customer values.

Consistency:

Have you ever called into a company's customer support multiple times and received different answers to the same question? You don't have this inconsistency with chatbots. You get the same answers every time for the same issues. Furthermore, businesses can rest assured that the same level of respect, assurance, and kindness is given to each and every customer.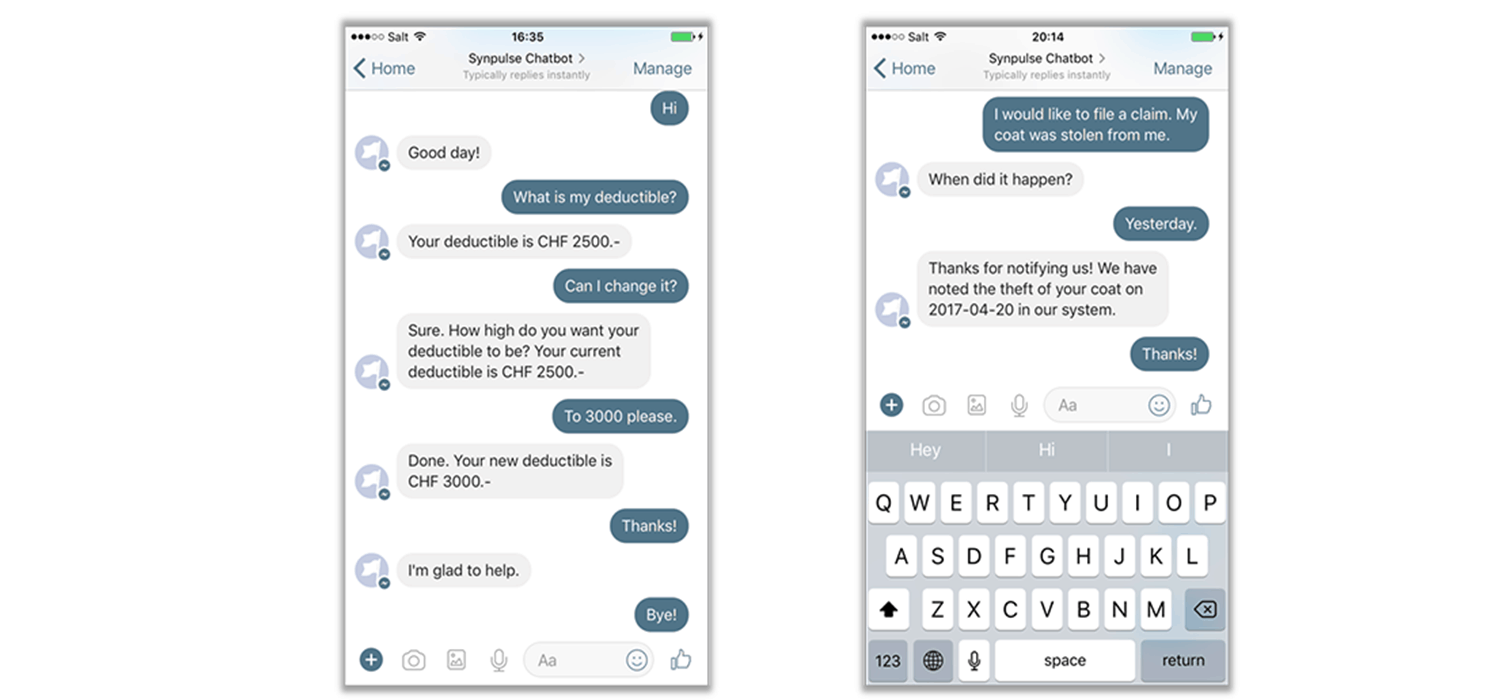 While there are many advantages to using chatbots, there are a few glaring problems that can be deal-breakers for some businesses, including:
Limited Problem Resolution:

Chatbots are only programmed with answers to a limited number of questions. Anything outside of those pre-programmed responses will require a human agent. For a company with a long and intricate product offering that can lead to very open-ended product support questions, this capability may not be sufficient.

Inability to Adjust:

Chatbots may have difficulty when questions or problems are unique, presented in an usual way, or without context. Some have problems with misspellings, slang terms, and broken English. Companies should consider their audience's language skills before deciding if this is the best option.

Impersonal:

Many customers find chatbots a bit cold, impersonal, and lacking necessary human qualities. While some "personalization" can be done, the chatbots still come across as a bit stiff. On the other hand, if the customer doesn't realize right away that he or she is talking to a chatbot, there's a chance they could feel deceived or embarrassed later on.
Live Chat Agents Are Adaptable
Live chat is the traditional staple of customer service where you submit an inquiry via computer chat with another person, and they assist you with your question or problem. While live chat is becoming a bit dated in terms of online customer support, it is still a preferred option for many businesses due to the inherent advantages, including:
Adaptability:

Live chat agents can adapt better than chatbots to unusual situations. They can understand those with broken English, poor spelling, and other communication barriers that chatbots cannot yet overcome. Human agents are also able to recognize potential issues or concerns that are not covered by pre-programmed responses and act accordingly.

Truly Interactable:

Humans can empathize and connect with others in ways that aren't yet possible with artificial intelligence. Chatbots aren't going to understand a customer's family history, or be able to relate to the frustration of a lost or stolen product. Live chat agents have the ability to grow the customer-business relationship through personal connection.

More Power:

Live agents have a much greater ability to resolve problems. Chatbots can only provide basic answers to questions; they can't administrate accounts, change orders, issue credits, or take special steps to try and resolve customer problems. Businesses should consider the types of resolutions that typically result from a customer call and determine whether a chatbot can aptly facilitate.
While human interaction is viewed as ideal for some, there are disadvantages to using live chat that lead some businesses looking for other options.
More Expensive:

One of the main obstacles to live chat support is cost. Whether you hire agents or use a third-party agent service, you have a regular expense for live support as opposed to one-time or occasional costs with chatbots.

Slower Response Times:

While many companies advertise wait times of 30 seconds or less for live chat, that doesn't mean you'll get a fast response. Often, customers must wait on hold for several minutes while agents handle other customers or while they look up your answer.

Not Always Available:

Many companies only offer live chat support during primary business hours or peak hours for their customers. Also, some don't offer live chat on weekends. For customers who may live outside of "normal working hours," this can be terribly frustrating and result in lost business.
Customer Service: What Matters
The debate on whether to use chatbots or live chat has become a heated one in recent years. The biggest takeaway, however, is that
the future of businesses is offering real-time 24/7 customer support
—which could take form as live chat or a chatbot.
The qualities of good customer support is generally consistent across audiences; Baby Boomers are looking for immediate answers, easy communication, and the ability to answer most basic questions. Whereas Millennials value 24/7 access, the ability to multitask and customer experience.
As opposed to email or social media, customers want to see immediate response and assistance, with timely resolution.
At the end of the day, customers just want to have their questions answered and their problems resolved. If Melissa from Minnesota can do that for them, then great! If it's the chatbot that her brother John happened to program, that's fine too.
Efficiency has been shown to be more important than personality when it comes to customer service.
Either way, having a chat option available on your website
not only improves the customer experience, but has also been shown to result in more sales and a higher rate of return
. Which means that businesses that don't opt for a chatbot need to have a live chat option.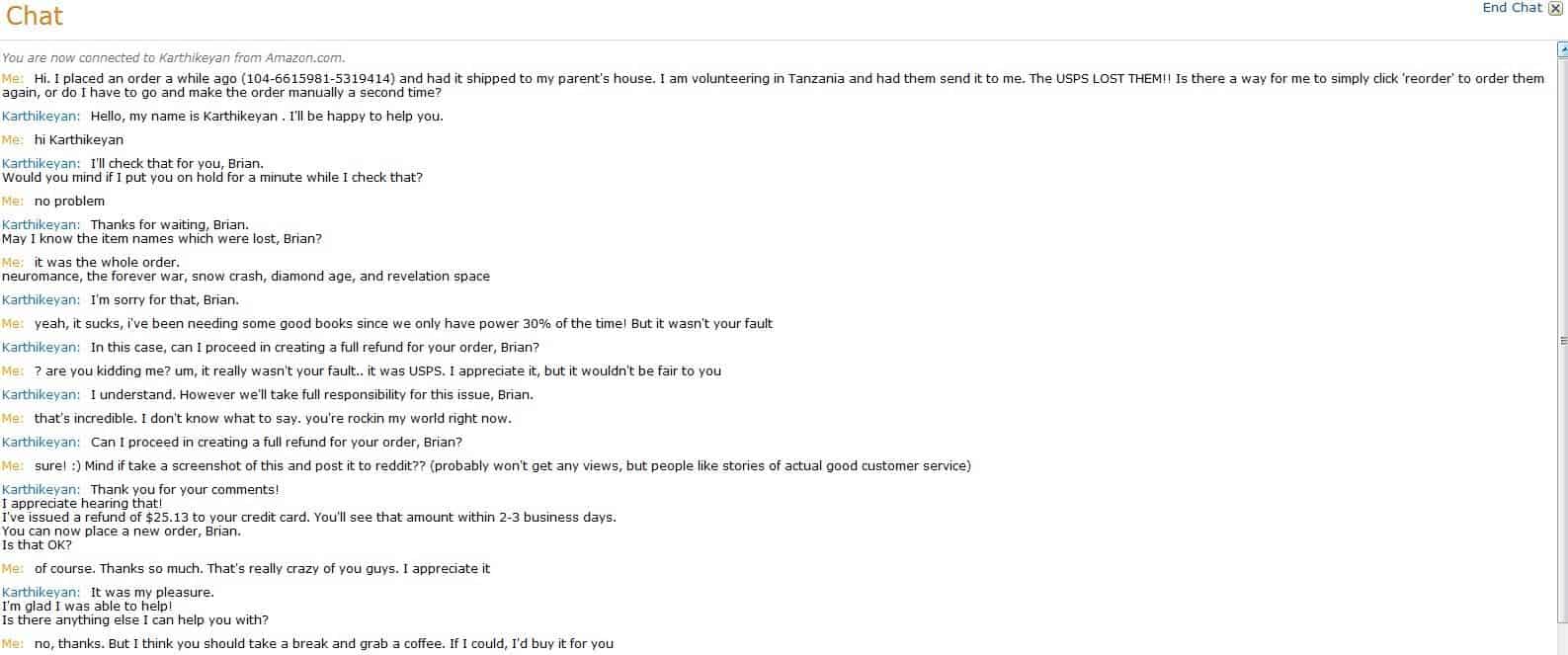 So, Live Chat or Chatbots? The Answer: It Depends
So which option is better for customer service—chatbots or live chat? Like many things in life, the answer is not that simple. There are a lot of factors that come into play, but ultimately,
it boils down to the potential need for human interaction.
For instance, consider a scenario where you run a business vending ready-made items like lunchboxes, cups, and bowls, or other products not needing personalization. In this case, your business could gain advantages from employing a chatbot since it would handle predominantly uncomplicated inquiries, allowing you to pre-program the majority of corresponding responses.
Now let's assume you operate a custom clothing website. In this instance, you will have a much higher need for customer interaction as customers will want to know about fit, and ask questions on designs, hemming, and personalized features offered by the website. A chatbot wouldn't understand why it is essential that items fit true to size or whether the royal blue child's shirt is closer to Superman blue or Blue Ranger blue.
When deciding which support option to use,
imagine yourself as the customer and try to anticipate their needs
;
review the questions that your company has received from customers thus far. Then go with the option that will provide for the best customer experience and still be cost effective for your business.
Who Wins the Customer Service Royal Rumble? The Customer!
Virtual assistant technology is getting better and better. In fact, Gartner Research estimates that
a quarter of customer service operations will use chatbots by 2020
. Companies just need to determine if these programs are currently capable of dealing with their customers' intricate needs and issues. Fortunately, a lot of the best website builders offer capabilities for both options.
So who wins in the debate between chatbots and live chat? The customer. Chatbots are perfectly acceptable in many businesses that require instant answers to general questions. Live chat is more suited for those that need a more personal approach to customer service. Fortunately, technology is continuously evolving for both, and the ultimate result is a winning customer service experience for your visitors.