Unlike Bluehost, which belongs to the league of typical low-budget web hosts, Liquid Web mainly targets at serving businesses of all sizes
. To find out which one would be worth your money, I thought it'd be ideal to compare Liquid Web and Bluehost based on critical parameters. For simplicity's sake, I compared both their Managed WordPress services, since they have this in common.
The final results clearly revealed that Liquid Web would be a better overall performer than Bluehost.
If you're in a hurry, check out
Liquid Web's latest deals
 right away, or read the detailed comparison.
1. Plans and Pricing
Simply forget about long-term commitments with Liquid Web
As I've touched upon already, these web hosts are targeted at different customers and so do their offerings as well.
With Liquid Web, you get to choose from a range of WordPress hosting, including managed WordPress hosting, and managed WooCommerce hosting
. It also offers a variety of other hosting options, including VPS hosting, dedicated servers, cloud dedicated servers, reseller hosting, and other cloud-based hosting solutions.
Aside from both managed and unmanaged WordPress Hosting
, Bluehost also offers VPS hosting, dedicated servers, and reseller hosting. When comparing the costs of managed WordPress hosting packages from these web hosts, I found some undeniable advantages of Liquid Web.
First, Liquid Web offers a monthly billing cycle whereas Bluehost's packages start with the quarterly billing cycle
. Second, if you go for Liquid Web's monthly billing cycle, the price would be around two-thirds of Bluehost's monthly pricing that you get from the quarterly billing cycle. And if you want Bluehost's pricing to come close to that of Liquid Web's, you've to sign up for thirty-six months. Additionally,
Liquid Web offers two months of free hosting when you opt for the annual billing cycle
.
A free domain name is included with some hosting plans from Bluehost
2. Features
Rise above the completion with Liquid Web's high-end features
I found a broad range of standard features commonly available with both Liquid Web and Bluehost. These include
SSD storages, free SSL certificates, automatic backups, a staging environment
, etc. But Liquid Web easily outperforms Bluehost in terms of additional high-end features that include
Beaver Builder Lite
page builder and developer-friendly tools like
Git, WP-CLI
, etc. I created this comparison table to help you understand the key differences between these web hosts' features.
| | | |
| --- | --- | --- |
| | Liquid Web | Bluehost |
| Hosting Types | VPS hosting, managed WordPress hosting, managed WooCommerce hosting, dedicated servers, cloud dedicated servers, reseller hosting, and other cloud-based hosting solutions | Shared hosting, VPS hosting, WordPress hosting (managed and unmanaged), dedicated servers, reseller hosting |
| Free Domain | ✕ | ✓ |
| Free SSL Certificate | ✓ | ✓ |
| Disk Space | 15GB-800GB | Unlimited |
| Bandwidth | 2TB-10TB | Unlimited |
| Automatic Backups | ✓ | ✓ |
| Control Panel | Managed WordPress Portal | Bluehost and WordPress admin control panel |
| Email accounts | Unlimited | Not mentioned |
| Free CDN | ✕ | ✓ |
| Free Site Migration | ✓ | ✕ |
| Money-Back Guarantee | ✕ | 30 Days |
3. Performance
Liquid Web makes downtime a thing of the past with its 100% uptime guarantee
In terms of performance-optimizing features, Bluehost brings
SSD storages, Jetpack CDN, multi-layer caching
, etc your way. Liquid Web also lets you leverage the power of
SSDs, image optimization, PHP7, Nginx
along with paid solutions like
Cloudflare CDN, Akamai CDN, and load balancers
.
Both Liquid Web and Bluehost boast 100% uptime guarantees
. When I tested their performance, both Liquid Web and Bluehost came out with somewhat similar average response times. You can take a look at our expert
Liquid Web review
and in-depth
Bluehost review
 to check out detailed performance test results.
With Liquid Web, you get a
1000% credit for any downtime, which I could not find with Bluehost
. In addition to this, Liquid Web operates three datacenters – two in the U.S and one in the Netherlands. Bluehost doesn't disclose the locations of its datacenters.
4. Security
Liquid Web lets you protect your internet properties with ease
You get some common security features like
free SSL certificates and automatic backups
with both these web hosts. In addition to these, Bluehost offers
malware protection
and
Jetpack
that would safeguard your site against unauthorized logins and brute-force attacks. And if you go for
Bluehost dedicated server
packages, you'd have the option of getting SiteLock and spam protection as add-ons. But Liquid Web seems to have taken online security to another level. First of all, the packages come with
iThemes Security Pro
which is an excellent WordPress plugin that comes with more than thirty ways to safeguard your WordPress site. And if you want more protection, Liquid Web offers a diverse range of security add-ons for
firewalls and VPN, DDoS protection, data protection, server protection, and Web Application protection
, which you can deploy.
5. Support
Bluehost's support is simply no match for Liquid Web
You get
24/7
support from both Liquid Web and Bluehost through different channels. With Liquid Web, your options include
phone, live chat, and ticket support
(through help desk) whereas Bluehost lets you contact the support team via
phone and live chat
. The biggest advantage of Liquid Web is it offers
guaranteed initial response
within fifty-nine for phone and chat and within fifty-nine minutes for the helpdesk. Bluehost also offers a paid WordPress support service namely Blue Sky. I contacted Liquid Web's support through live chat and ticket system. The live chat was immediately picked up by a human agent and the ticket returned a reasonably quick reply.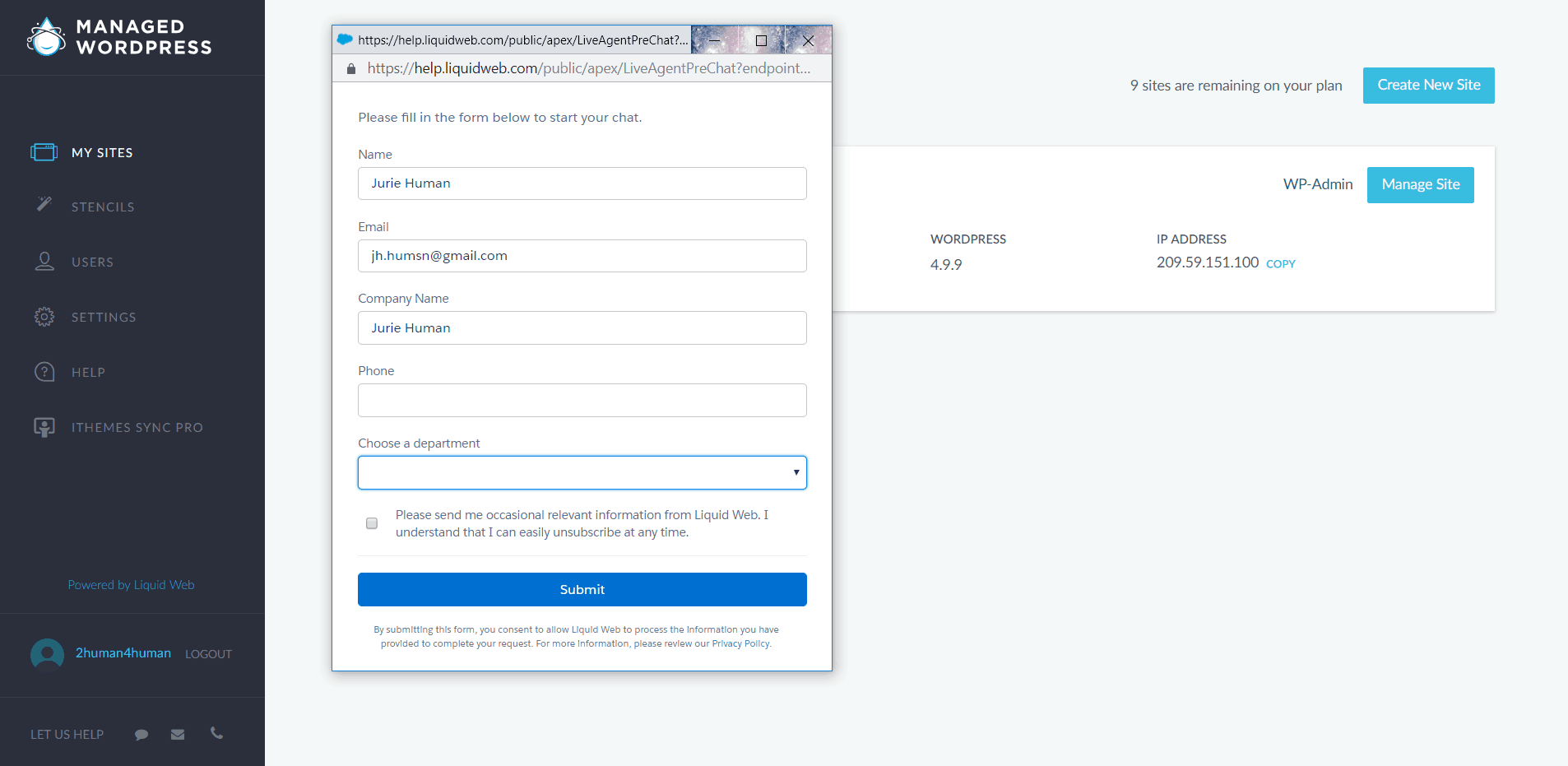 On the contrary, my experience with Bluehost was terrible. Not only I had to wait for long but the support didn't seem knowledgeable as well.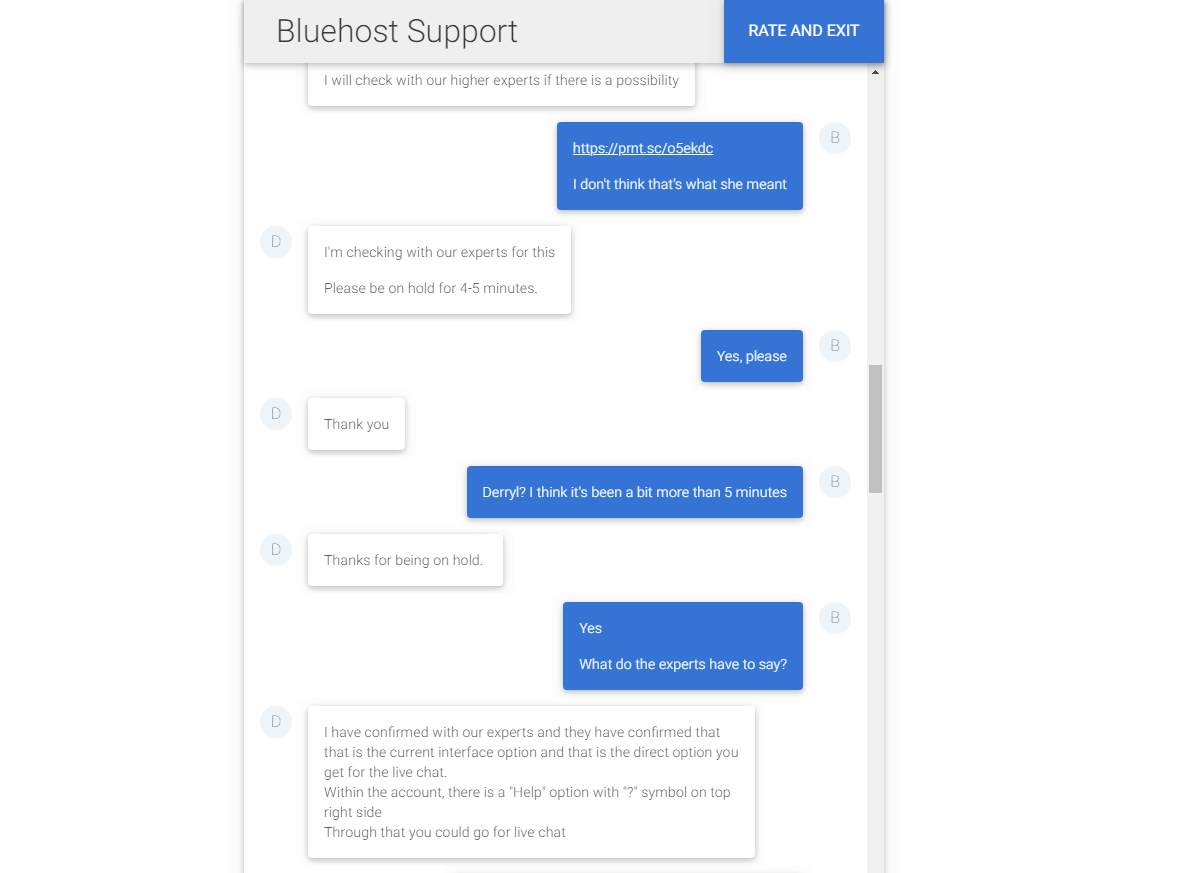 In terms of self-help resources, Liquid Web brings an industry-leading
knowledgebase
, a massive
blog
along with
webinars
,
case studies
, etc your way whereas Bluehost provides you with a standard knowledgebase and an average blog.
Liquid Web Is Not Only Miles Ahead Of Bluehost But It Is Worth Every Penny As Well
The results of the above
Liquid Web vs Bluehost
battle make it absolutely clear why
Liquid Web is a much better option than Bluehost
. Whether you need cheaper yet flexible solutions or high-end features or stellar uptime guarantee or industry-leading security features or round the clock speedy, efficient support –
Liquid Web offers them all
. In fact, I didn't find any parameter where Bluehost outperforms it. However, despite the incredible overall performance of Liquid Web, there's one situation where, I think, signing up with Bluehost would be prudent.
If your needs revolve around low-cost shared hosting environment
and you'd be doing good with standard resources,
you may opt for Bluehost
. Liquid Web has also secured a rank in our list of
the top web hosting services
, thanks to its exceptional overall performance. This list would also be a good resource if you want to check out some other leading web hosts.
Comparison Table
Plans and Pricing
Affordable packages, highly flexible terms
Costly packages, long-term commitment
Features
15GB-800GB disk space, 2TB-10TB bandwidth, powerful features for free
Unlimited disk space and bandwidth, standard features
Performance
100% uptime guarantee (SLA-backed), several free and paid advanced features
No uptime guarantee, some advanced features
Security
Broad range of industry-leading features
Standard and advanced features
Support
24/7 prompt and efficient support via phone, live chat, and ticket support along with lots of useful self-help resources
24/7 support via live chat and phone together with knowledgebase and blog
FAQ
Is Liquid Web better than Bluehost?
Yes, Liquid Web is the better choice between the two. It offers more features than Bluehost and strong performance, which means you get better value for your money. If you're not sure which host is right for you, don't miss our list of the best web hosting services.
Does Bluehost offer WordPress hosting?
Yes, Bluehost offers managed WordPress hosting solutions, which means that the Bluehost team will take care of all the technical aspects of WordPress for you, including updates and security. If you're not sure if Bluehost is the right option for you, you should read our list of the best managed WordPress hosting providers before you make your final choice.
Does Liquid Web offer VPS hosting?
Liquid Web does offer VPS hosting, but its plans are a bit pricey. I recommend you read our list of the best cheap VPS hosting services to find a web host that is both reliable and affordable.